'RHONY': It's Over! Barbara Kavovit Cuts Friendship with Luann de Lesseps
Luann de Lesseps and Barbara Kavovit's friendship is over after 14 years. Fans of The Real Housewives of New York City were introduced to the latter last season on the Bravo show. The contractor was a "Friend of the Housewives" and came on board as a friend to Lesseps helping her cope with her sobriety.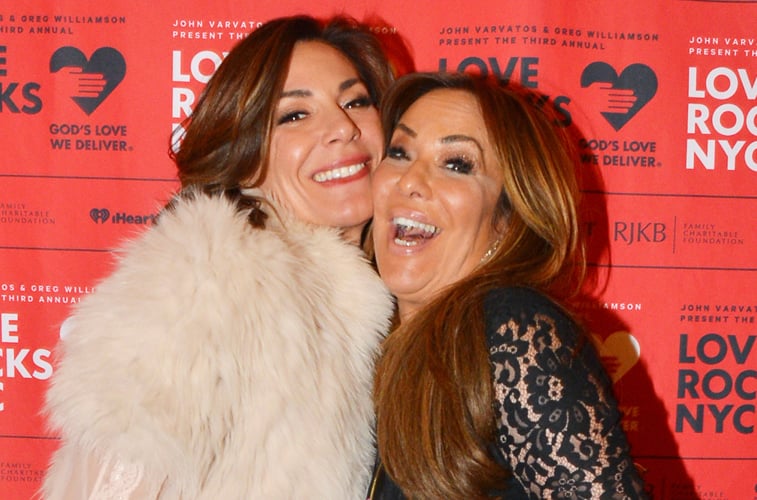 The friendship took a tumble when Kavovit was heard on the show saying Lesseps was not a good singer. Both seemed to patched things up during the RHONY reunion special, but the cabaret star reignited the fire.
"Girlfriend, I can carry a tune, so hell with Barbara," Lesseps said on Jenny McCarthy's SiriusXM show this week. "That's the second time, also, that she got caught on camera talking smack about me. … You have to pull the weeds, so you can make room for the lowers."
Barbara Kavovit slams Luann de Lesseps
After Lesseps' claims, Kavovit broke her silence about the comments that her former friend said on the radio.
"That's the thing with a narcissist, you can look at yourself and believe that everything about you is so wonderful and throw everyone away," she told Us Weekly. "I remember last year, picking her up off the floor, literally, trying to carry her, protect her. I was her protector for 14 years. … To make it like she's pull weeds, like I was the bad person, like Bethenny was the bad person? … My prediction? She hasn't hit rock bottom yet."
After this comment, Kavovit doesn't see herself being friends with the "Jovani" singer.
"There is no good with Luann. I had a 14-year friendship with her that I will walk away from forever. She will never have me as a friend again," she added.
Kavovit is so upset about what Lesseps said that she even called her a narcissist.
"The narcissism of this woman, the self-importance and her blatant disregard for people that have helped her has got to stop," she revealed. "Not only myself, but [our mutual friend] Anne and I'm sure Bethenny [Frankel], and even Mary, who does her makeup, we are disgusted with her. It's just her total disregard for anyone else. I have no words for her anymore."
Luann de Lesseps goes off on Bethenny Frankel
During the same interview with McCarthy, Lesseps also claimed that she, along with the rest of the RHONY cast, were relieved Bethenny Frankel had quit the show.
"I was shocked," she said of finding out Frankel was not returning for season 10. "I was, you know, surprised and not surprised in a way because I think that she is in a relationship that I don't think she wants to bring around on the show."
De Lesseps was seemingly referencing Frankel's boyfriend Paul Bernon, who she had not introduced on the Bravo show. The cabaret star also revealed that she will miss some aspects of the former RHONY castmate.
"She's a lot of fun. She can be really nasty. She's very funny," De Lesseps added. "Those are the people you kind of get up for in the morning, because they challenge you. I always held my own with Bethenny. [She] and I have always had this, up and down kind of relationship, and she's not an easy person to manage. I just feel like, that part, I'll kind of miss. It's challenging. I found a kind of fun in it. Listen, I'll miss her but at the same, time, when you're around her, it's like walking on eggshells."
Lesseps is set to return to The Real Housewives of New York City that is currently in production for Bravo.