'RHONY': Barbara Kavovit Teases About New Show
Although Barbara Kavovit from The Real Housewives of New York City confirmed she would not return to the show, a few fans held out hope maybe she'd make a guest appearance.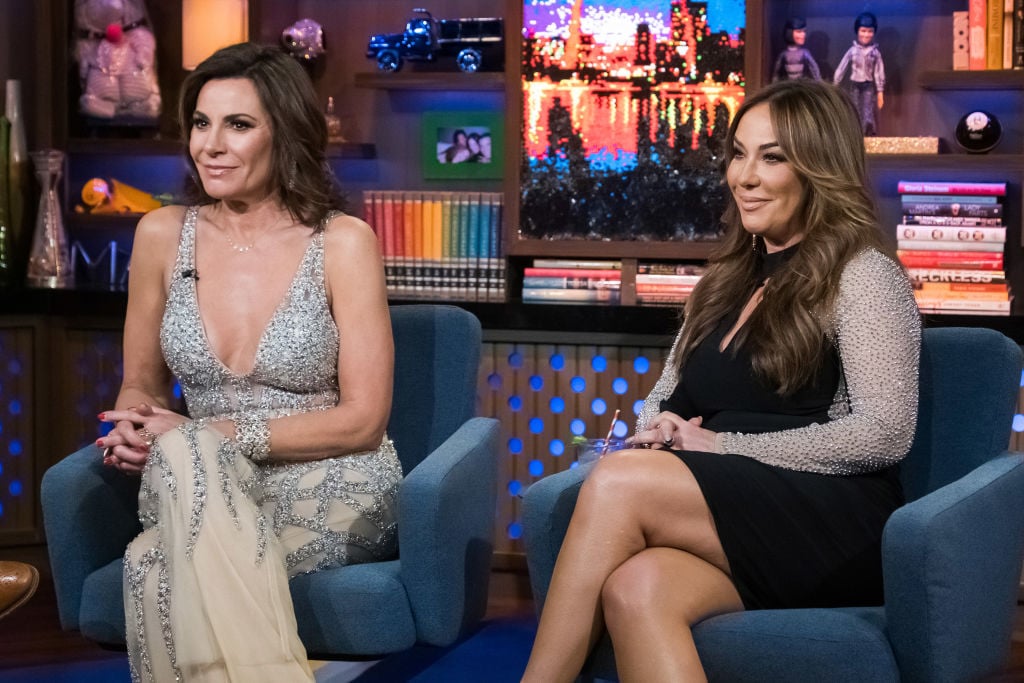 A fan tweeted about the upcoming season and ended up getting even better news. "No love- fingers crossed pitching my own show – stay tuned!" she revealed. The tease got fans' attention as many are hoping to see her back on TV sooner than later. Someone suggested she do a home improvement show. Kavovit leads Evergreen Construction, which is a highly sought after construction company in the city. Kavovit seemed to like the idea of a home improvement show too.
Another person hoped that Kavovit would network shop too. "Hey Barb….I don't know how pitching a show works but I hope you pitch it at OWN as well as at Bravo and other networks. But after reading your spicy book…maybe HBO might be better. ummm..depending if 'Bridget' is a character." Kavovit shared she is not only shopping networks, but also working on a sequel to her book, Heels of Steel.
This may be one reason why she won't make a guest appearance on 'RHONY'
Kavovit may have a few reasons to leave RHONY in her rearview. She recently shared that she and Luann de Lesseps are no longer friends. "At the reunion, she hugged me," Kavovit told  Jenny McCarthy on her SiriusXM show, People recounts.
"After the reunion was over, I went to her room and she practically slammed the door in my face," Kavovit added. "She wouldn't talk to me. The hug was fake. Mary, her makeup artist who is also a friend of mine, invited me into her room and she said 'What is she doing here?' I was like 'We just hugged it out girlfriend, wasn't that real?' It wasn't real, I didn't know this."
She continued, "We had a great relationship, we were talking every, everything is fine. The reunion airs in July and she loses her s— again. It just kind of rebuilt up to where 'Oh yeah that's right I am pissed at her and I am going to never talk to her again.' And she threw me under the bus with the show, with the producers."
Kavovit added, "There is no good with Luann. I had a 14-year friendship with her that I will walk away from forever. She will never have me as a friend again."
Could this be another reason why she didn't sign on with the show?
When RHONY alum Heather Thomson chatted with Out in the Wild podcast hosts, she wondered if Kavovit didn't continue with the show due to the contract.
Producers now include something referred to as the "Bethenny Clause" Thomson shared. "Where people that had businesses then that [Bravo] wanted to own a piece of that business," she said. "I would have never been on the show if I had to give a piece of my brand, that I already made a $32 million business when I launched being on the show." 
Thomson said, "I think the contract is, in all fairness to Bravo, I think it's an uptick in your business. I think that they watch people launch these businesses on the show and they're not looking for like $10,000."