'RHONY:' Bethenny Frankel's Heartbreaking Text Messages to Dennis Shields Is a Healthy Way to Deal With Grief
Like with The Real Housewives of Beverly Hills, viewers are seeing the horrific emotions fueled by grief on The Real Housewives of New York City.
Both Lisa Vanderpump and Bethenny Frankel lost people who were extremely important in their lives. Both women are also highly successful business owners who encounter intense demands in their everyday lives. While RHOBH viewers saw how Vanderpump endured grief in her own way, they are now seeing how Frankel is facing it on RHONY.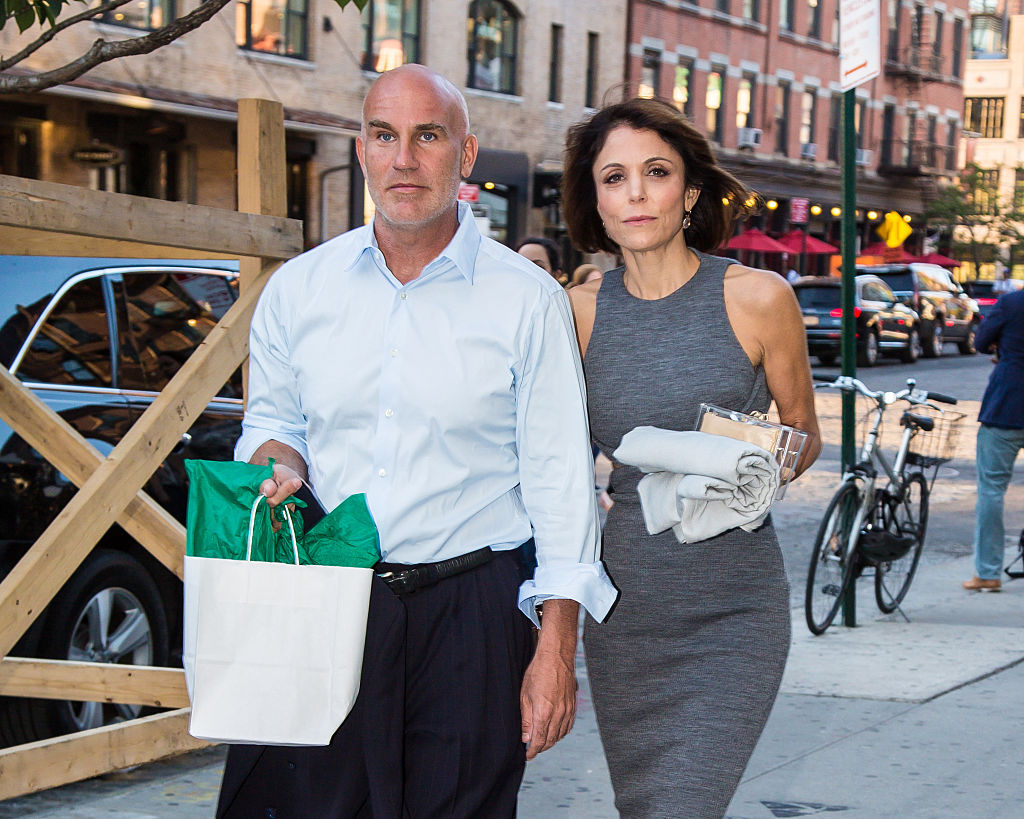 The season opens with producers asking a teary-eyed Frankel if she is ready to discuss Dennis Shields. Shields was Frankel's trusted companion and boyfriend. He became close with both Frankel and her daughter. Shields died suddenly on August 10 at age 51 at his home in Trump Tower. During the episode, Frankel musters the strength to share her pain with friends. She also shares that she and her daughter sent Shields text messages after he had passed away.
Filming started only weeks after Shield's death
Frankel invites friends over to her Hamptons home for lunch. While she tries to put on a happy face, viewers can tell she's struggling. She shares that Shields had passed away only three weeks ago and that his daughter broke the news to Frankel.
"Tyler, his daughter, called me hysterically crying," Frankel recounts in a confessional interview. "And she said, 'my dad died this morning.' And I started screaming into the phone."
Throughout the episode, Frankel needs to take a few breaks to either cry privately or catch her breath. Shields' passing is still so fresh, she is clearly in those early stages of grief.
But then this is heartbreaking
During the episode she talks about Shields with close friends in her kitchen. "The Bryn element was another sucker punch," she shares. "She said, mom does Dennis still had a phone. I said, um yeah, because I texted him after he passed away. It was so weird to do something like that. I just wrote him a letter." Through her tears, Frankel tries to share some of her text with friends.
Frankel continues by saying that her daughter then wanted to text Shields too. "She wrote, 'Hi, with the hand. Dennis how are you doing today. We miss you, kissy face, I and Biggy Smalls miss you too." She adds that Bryn sent Shields another text too.
Of course Frankel begins to cry. She shows her friend who comments at how heartbreaking it was. The second text from Bryn is about how much she misses him. "I've never in my life experienced this moment, this feeling, this hysteria," she says in a confessional interview.
Letter writing can be a comfort
In her confessional interview she adds how people were trying to figure out what happened. Did he fall? Did he take something? "It doesn't matter, he's dead," she says.
Some people may turn to finding out why someone died or use their energy from grief for activism. But for Frankel, sending text messages may have been a very healthy part of her grieving process.
"When a relationship is ripped away from us through death, it takes the heart time to let go," licensed counselor Dr. Sherrie Campbell told Teen Vogue. "We still have things left unsaid, emotions and experiences we want to share, things to get closure on and a place to receive or feel a sense of connection and comfort. I tell my patients, young and old, that although our loved one's may not be here in physical form, that they are right next door watching over us. We can find a sense of comfort in feeling that they are still close to us, conversations can still be had."
Campbell adds that she asks clients to write letters to loved ones who have passed. This allows the person to say things that were unsaid or air grievances. Also, "Speaking out loud to a loved one who has passed — whether at a grave site or out loud at home — is helpful for many people processing grief," Dr. Alison Forti, an assistant professor in the Department of Counseling at Wake Forest University, told Teen Vogue.
Check out The Cheat Sheet on Facebook!