'RHONY': Countess & Friends Producer Dishes About What Really Happened After Dorinda Medley's Halloween Party
Dorinda Medley from The Real Housewives of New York City threw an epic Halloween party, dressed as Lady Gaga.
The women were in full costume with Luann de Lesseps as Diana Ross and Ramona Singer as Britney Spears. Sonja Morgan arrived as Lucille Ball and stayed out of the fray, opting to hang out at the bar instead of with the women. Also, at the party was Ben Rimalower, the brains behind de Lesseps' popular cabaret show, Countess & Friends.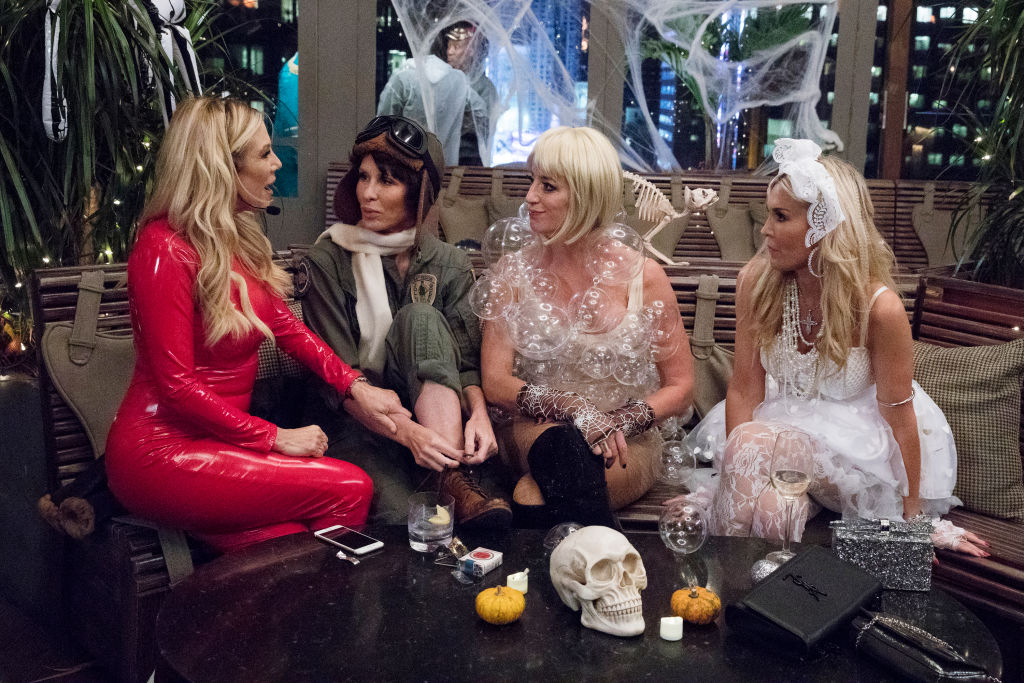 He recently dished about what went down at the party. Plus what viewers didn't see, especially what happened with Singer after the party was over.
He was invited to the Halloween party to 'see all the craziness'
Rimalower recounted the scenario on the Out in the Wild podcast. He said de Lesseps invited him to Medley's Halloween party just so he could get a taste of "the craziness that goes on." He remembered the party being a "nonparty" and it was more staged for the show. "It was this bulls**t party that wasn't a real party," he recalled. "The only real people who were there were the cast, the crew, and I was one of maybe like five, quote-unquote guests."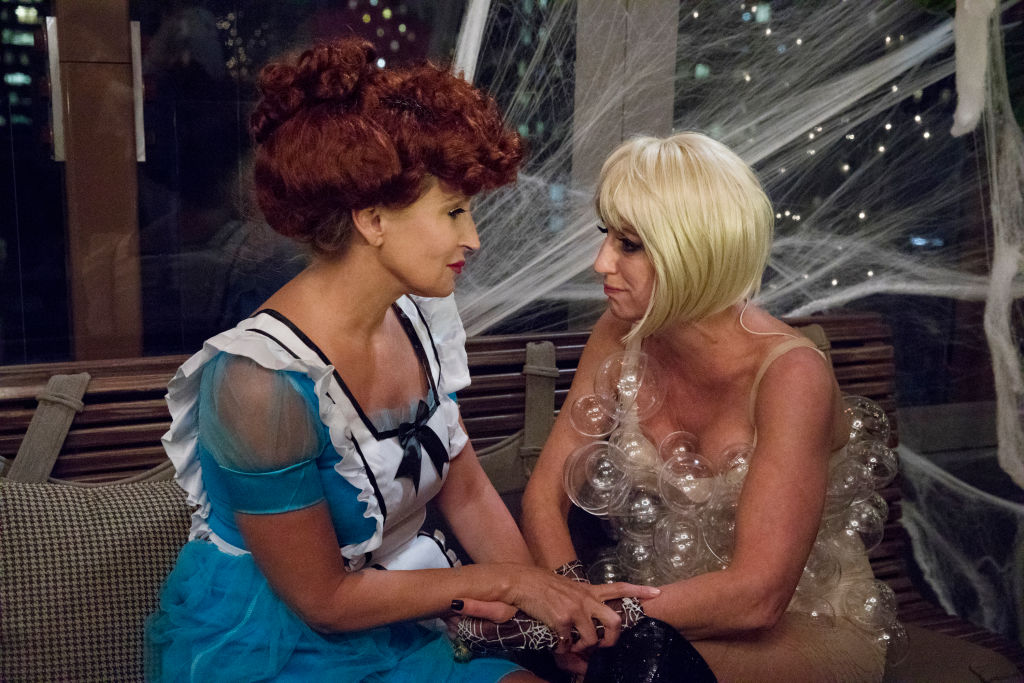 During the party, Singer and Frankel argued about the location of Frankel's newest home purchase in the Hamptons. Singer insisted Frankel purchased a home in an undesirable location near a highway as they bickered back and forth. Meanwhile, de Lesseps hadn't announced her new cabaret show and Rimalower sensed she wasn't getting enough attention from the group.
"She decided to mention the cabaret show to have something to say," he recalled. "So that got everyone's attention. So Luann waved me over. I was in costume and I was dressed as Murray Hill. So I go over there and I hadn't said hi yet to Bethenny. I said hi to Dorinda and she barely seemed to remember me." Rimalower adds that he and Medley had hung out on several occasions before the party.
But Frankel remembered him … and found a way to shade Singer too
Rimalower said he had previously produced an audiobook with Frankel but the two didn't exactly click. He didn't think Frankel would remember him since it had been a few years since they did the audiobook together. However, when de Lesseps introduced him to the women, Frankel remembered him instantly. "So for the rest of the thing, it was just a whole conversation with me and Luann and Bethenny."
He recalls Frankel and de Lesseps "hating on Ramona" the rest of the evening too. But when the night wound down, Rimalower, Frankel and de Lesseps decide to walk out of the party together. Frankel said she was thinking about hitting a party that Heidi Klum was hosting. He recalled de Lesseps saying that she wanted to sing.
As the trio discussed what was next, Singer approached the group. "Ramona, who had not even acknowledged me when Luann introduced us, now comes over and is like, 'Oh goodnight,' kissy-kissy. And she's like, 'Where are you guys all going?'" She then gave them the name of some upper east side restaurant where everyone was headed. Although earlier Frankel said she as probably headed home, she joined arms with Rimalower and de Lesseps. "'Ben's taking us to a gay cabaret!' Pulls us out and into her SUV," he recalled. The group ended up at the Heidi Klum party.