'RHONY': Did Leah McSweeney and Heather Thomson's Trouble Begin Brewing Months Ago?
Heather Thomson and Carole Radziwill from The Real Housewives of New York City discussed Thomson's first encounter with Leah McSweeney on Thomson's podcast back in Sept. and Radziwill pointed out McSweeney age-shamed the cast.
The moment occurred at Dorinda Medley's dinner party during season 12. McSweeney gleefully pronounced she was the only cast member who still got her period. Radziwill noted that the remark was woven into the narrative that women of a certain age no longer have value in society.
Thomson, who attended Medley's dinner party, did not seem to be bothered by McSweeney's remark. But now McSweeney and Thomson are lashing out at each other on social media and McSweeney is defending herself about shaming other women.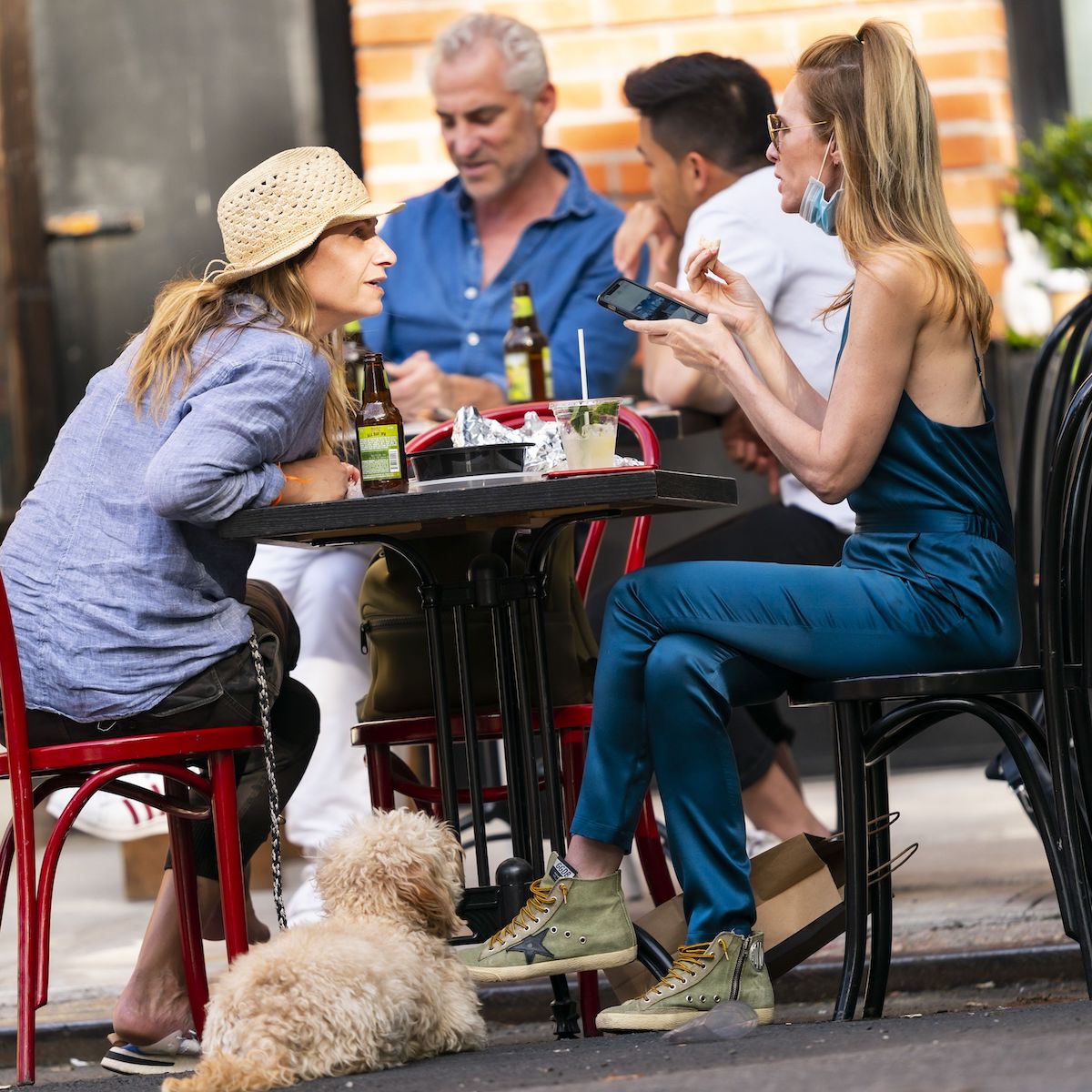 Leah McSweeney shares that she does not slut-shame or plastic surgery shame
Thomson returned as a "friend" for season 13 of RHONY. But she and McSweeney ended on bad terms with both cast members sharing their version of the fallout on their Instagram stories. Bravo influencer LoveAndyC shared screenshots on Twitter of the exchanges, pointing out that Thomson and Radziwill discussed McSweeney on Thomson's podcast.
"I don't like women who… slut-shame other women," McSweeney wrote on her Instagram story. "Act morally superior to other women. Plastic surgery shame other women. Gossip about other women doing drugs when you know damn well they've done drugs also."
RELATED: 'RHONY': Heather Thomson Was Mad at Producers for Pushing a Fake Storyline During Carole Radziwill's Birthday Party
On Thomson's podcast, Radziwill recounted the moment, believing that McSweeney unwittingly age-shamed the group. "And she gets up and she walks out of the room, but before she walks out of the room she screams and laughs, 'Oh my God I'm the only one here who still gets their period!'" Radziwill recalling what McSweeney said on Thomson's podcast.
"I was like, 'Okay I mean listen, I'm sure she's a great girl and she doesn't mean to age shame or anything, but that's what I am talking about when I say it's so integrated in our DNA that we're not even aware of it," Radziwill continued.
Carole Radziwill viewed the moment as age-shaming
"So what she is saying is this old misogynistic patriarchal narrative about women of a certain age," Radziwill added. "Women are not valued as women over baby-making age. And it's a centuries-old patriarchal trope and narrative."
"I don't think she understood what she was saying in that regard," she said. "She was just making a funny line. And she wasn't only insulting all of you, but every woman over a certain age who feels that."
RELATED: 'RHONY': Leah McSweeney Reveals Why Doing the Show Was So Eye Opening
"It's like, 'Oh okay. There's some value in still being able to have babies.' And women who aren't able to have babies aren't quite as valued," she said. "It's like a little passive dig." Radziwill added while laughing, "None of you said anything, I was disappointed in you, Heather."
Thomson said at the time she was just thankful not to be in McSweeney's position. "For me, I remember exactly what you are speaking about," Thomson said. "I remember her saying that. And I thinking to myself like, 'You poor thing. Well sorry, you still have to deal with all that stuff.' I'm like estrogen happy and everything's good with me."