'RHONY': Luann de Lesseps Reveals Cop Who Arrested Her Is Now in Jail – Sentenced to 13 Years in Prison
Luann de Lesseps from The Real Housewives of New York City revealed that the police officer who arrested her for the 2017 altercation is now in jail.
Officer Steven O'Leary, the former Martin County Sheriff's deputy was investigated in 2019 for misconduct. He was recently sentenced to 13 years in his prison for making false arrests. De Lesseps admonished how police reacted to her when she just needed help.
Luann de Lesseps said she needed help, not an arrest
De Lesseps addressed some of the criminal and legal activity surrounding cast members from The Real Housewives of Salt Lake City and Beverly Hills. While she agreed storylines are compelling for viewers, she said people don't know what is really going on.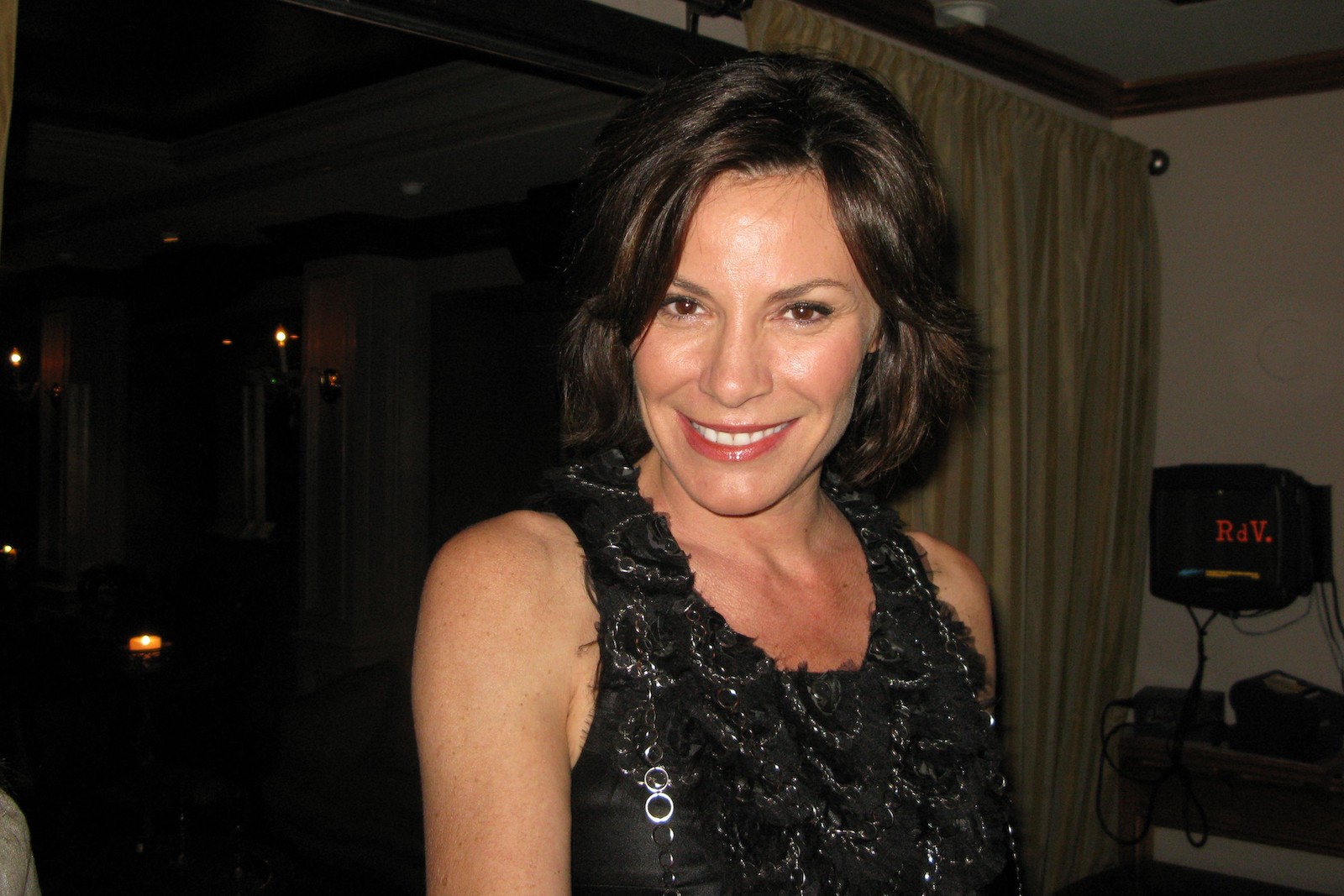 "They're following people's lives and you just never know," she said on the Hot Takes and Deep Dives podcast. "Did you think I went to Palm Beach and thought I would get arrested because I was drunk in my hotel? I was a woman in jeopardy that needed some help. And instead, they slapped handcuffs on me and took advantage of me. The police officer who arrested me is now in jail for making false arrests against people." 
Shortly after her divorce from Tom D'Agostino, de Lesseps was partying and drinking with friends in Palm Beach, Florida. She was reportedly at the Colony Hotel in the wrong room and would not leave, USA Today reports. Reports indicated she locked herself in the bathroom. She wouldn't come out, slamming the door in the officer's face after "shoving" him. De Lesseps was arrested for "charges of battery on a law enforcement officer, resisting arrest with violence, disorderly intoxication, and corruption by threat."
She said 'karma's a b****' about the arresting officer
After her arrest, de Lesseps was ordered to complete community service and attend Alcoholics Anonymous meetings. She was seen dealing with sobriety on a show that promotes drinking and partying.
De Lesseps was also seen on her final day of probation on RHONY. That's when she revealed in 2020 that her arresting officer was arrested. "I self-deprecate about what happened to me because I think people can relate. It could have happened to anyone what happened to me," she shared on E!'s Just the Sip series.
"And you know the police officer that arrested me is in jail [for] making false arrests against people," she continued. "Karma's a b****. I really haven't talked about it because I'm still going through finishing my probation. So I didn't want to raise any awareness to it but the day I got off probation is the day I found out he went to jail."
'RHONY' arresting officer faces 13 years in prison
O'Leary's crimes were extremely serious and he originally faced 17 years in prison, WPFB reports. O'Leary was charged with fabricating false drug charges in order to make arrests. One of his victims shared his story in court.
"What's the first thing people say when they get arrested, I didn't do it," Samuel Palmieri said. "No one really believed me. People in my own family didn't believe me."
Sheriff William Snyder expressed shock and disbelief about what O'Leary did. "What he did was without question outlier behavior and something that he came up with on his own," Snyder said. "His journey into what he did and the destruction that he brought on innocent people's lives are his and his alone."
O'Leary was fired in 2019 after an investigation revealed 26 accounts of arrests made for drug busts – but where no drugs were found.