'RHONY': Luann de Lesseps Says Tinsley Mortimer Is No Longer Filming with the Cast
There have been a lot of rumors around Tinsley Mortimer and the filming of season 12 of Real Housewives of New York. First, there was a rumor that she was being replaced. Now there is a rumor that she is quitting.
No one has really addressed these rumors, but Luann de Lesseps did say Mortimer is no longer filming. Find out what she said and more about the rumor.
Tinsley Mortimer reportedly skipped filming during the season
There were rumors that Mortimer was quitting the show. That's because she reportedly didn't show up to shoot with the rest of the cast one night.
She reportedly went to Chicago instead of going to film on Oct. 31 at the Eventi Hotel. An insider pushed back on that.
"So she missed one event," an insider said according to Page Six. "She will be filming the show next week!" Another person then said, "She is still filming. Any rumors of her quitting is everyone just speculating and the cast gossiping."
Things seemed uncertain again when Mortimer reportedly didn't join the cast for a trip. The cast reportedly went to the beach resort of Quintana Roo in Mexico. Sonja Morgan posted a picture there with Luann de Lesseps, Dorinda Medley, Ramona Singer, and Leah McSweeney. Many were left wondering where was Mortimer?
Mortimer and Kluth are engaged
Scott Kluth proposed to Mortimer on the steps of the Chicago Water Tower as Christmas carolers sang. Page Six talked to a source about the big moment.
"Scott's apartment is close to where the carolers were," a source said. "They were walking to dinner and they saw these carolers, and they broke into Christina Perri's 'A Thousand Years,' which is their song. It took Tinsley a few seconds to figure out what was going on, but then Scott got down on one knee. He'd organized the whole thing with the carolers in advance."
Mortimer has talked about wanting to get engaged for some time. But did she actually expect it to happen that moment?
"She was totally surprised," said the source. "Her friends sort of knew something was coming, but it really did take her by surprise. Scott asked her mom's [Dale Mercer's] permission, so their families knew, but it was a surprise to her friends."
Luann de Lesseps said she's no longer filming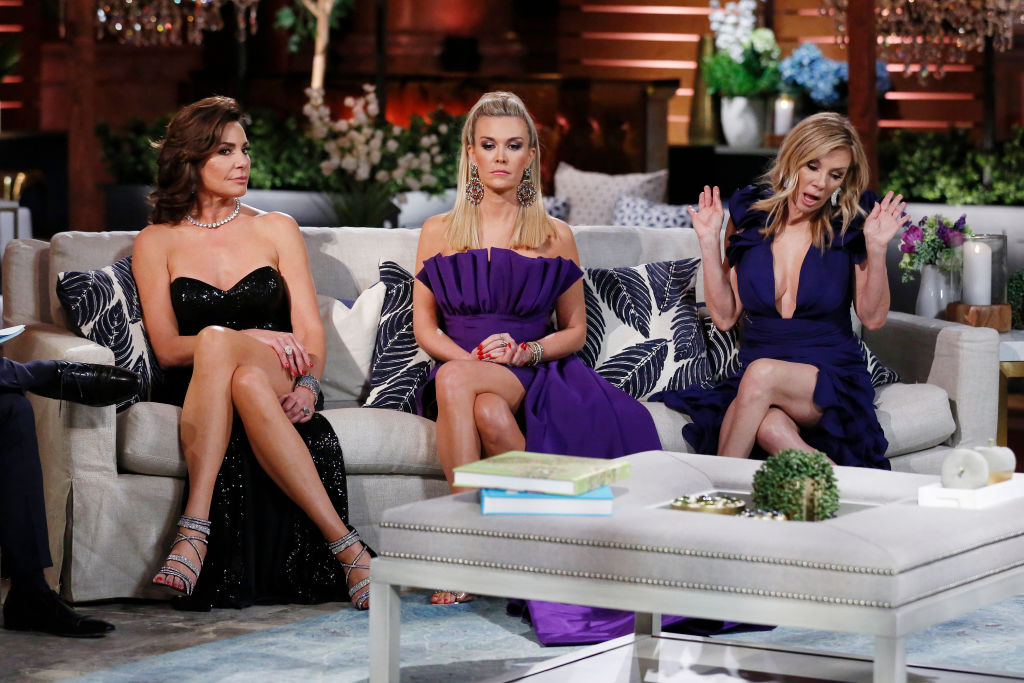 De Lesseps is still performing in her show, Countess and Friends. She reportedly took the time to answer questions from fans and she let slip that Mortimer is done filming.
She claimed Mortimer's mother, Dale Mercer was probably "jumping for joy" over the news about the engagement. "I think she's more upset that Tinsley's not filming anymore now that she's marrying Scott than Tinsley is," said De Lesseps according to People.
What does she think about the couple's news? "I wish her all the best," she said. "She seems very happy and I want her to be happy and get married. That's what she wants to do. She's very traditional." The reality star then added, "She wants to have a baby. It's time."
Fans will have to wait to see what exactly happened in the upcoming season. There has yet to be an official statement on whether there is any change with Mortimer's position on the show.