'RHONY' Star Ramona Singer Refuses to Squash Beef With 'RHOP' Gizelle Bryant
Everyone loves a good Housewives' drama crossover, right? Well, fans got what they were waiting for when a video of Real Housewives of New York star Ramona Singer "shooing" Real Housewives of Potomac's Gizelle Bryant out of a picture went viral.
To RHONY fans, Singer's behavior is nothing new. To RHOP viewers, and Bryant herself, Singer looked "insane." Will the Housewives squash their beef?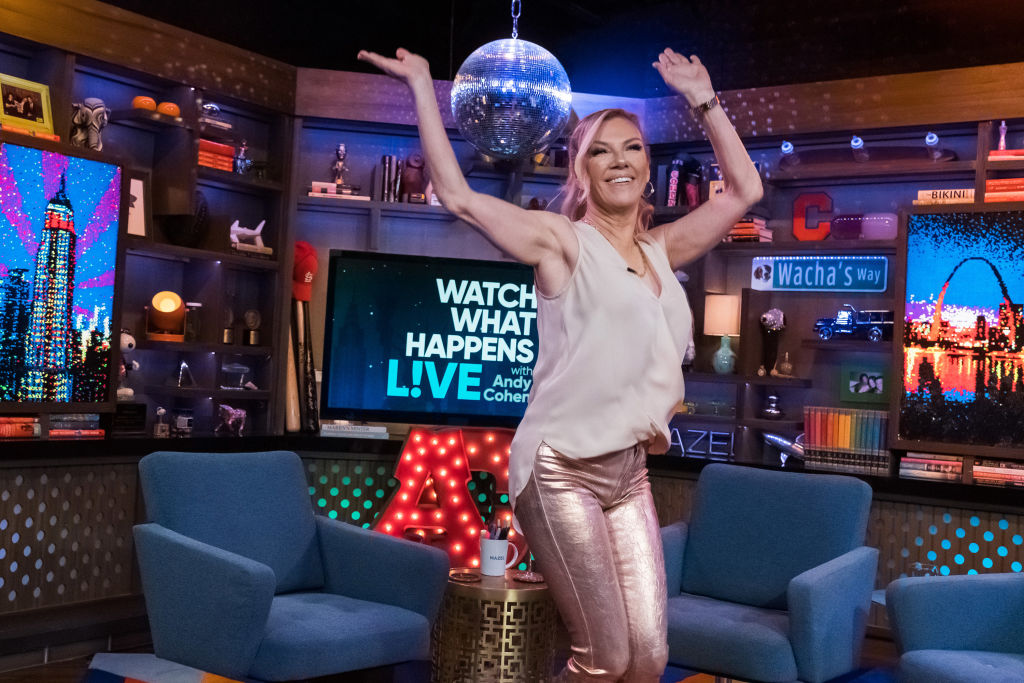 'RHONY' Ramona Singer shooed 'RHOP' Gizelle Bryant out of picture
In a video uploaded on July 28, 2019, Ramona Singer, Gizelle Bryant, and another Bravo star are standing together, getting ready to take a picture. However, Singer turned to Kristen Taekman and invited her in the photo but then asked Bryant "if she minds" and gently pushed her out of the frame.
Apparently, this isn't the first time Singer refused to take a picture with another Bravo star. According to Real Housewives of New Jersey's Dolores Catania, the 63-year-old also wouldn't photograph with her ex-husband, Frank, either.
The incident didn't sit well with Bryant, and she responded to it a few times.
'RHOP' Gizelle Bryant shaded 'RHONY' Ramona Singer several times
A few weeks after the video went viral, Bryant spoke to People Magazine about the drama between her and Singer. The RHOP star claimed Singer "literally ran away" from Bryant to avoid taking a picture with her.
While she admitted the RHONY housewife apologized to her later that day after receiving backlash, Bryant didn't accept the apology. The two finally took a picture together, but Singer posted the one on social media that didn't include the RHOP star.
In September, Bryant appeared on Just Jenny Hutt's Sirius XM show, where she offered more insight into the situation. The RHOP actress said Singer told her she was "zenned out from yoga" and confused.
However, Bryant declared the RHONY star "dead" to her because she felt that Singer was "rude unnecessarily" and behaved that way in front of Bryant's daughter.
'RHOP' Gizelle Byrant confronted 'RHONY' Ramona Singer
On November 18, 2019, as almost all the housewives from the franchises are at BravoCon, Andy Cohen held his Watch What Happens Live talk show. He invited Real Housewives of Orange County's Vicki Gunvalson and Gizelle Bryant on stage to confront Singer about her behavior.
When asked about PhotoGate, the RHONY star claimed she said she wanted to take a picture with the host first. Bryant cut in and asked who she made that statement to which caused the audience to cheer.
Singer responded, explaining she said that the person taking the photo and started yelling, "the facts are on Instagram, girl" after Bryant began negating her answer.
Once the audience calmed down, Singer apologized for hurting the RHOP's star's feelings, to which Bryant clarified that her feelings were never hurt but felt like Singer was rude. When the Bravo star tried to defend herself, Bryant and the audience clearly didn't side with her.
Finally, Cohen settled everyone down and asked if they could "squash the beef." Singer refused and chose not to apologize because she felt like she's right, and Bryant was in the wrong. Real Housewives of Potomac returns in Spring 2020.