'RHONY': Tinsley Mortimer and Scott Kluth Are Engaged
Tinsley Mortimer has been open about wanting to get engaged to her boyfriend, Scott Kluth. They tend to breakup and get back together so it wasn't clear if it would ever actually happen.
Well, the Real Housewives of New York City couple is now engaged. Find out how he proposed and more about what has recently been happening between them.
Tinsley Mortimer was reportedly up for being replaced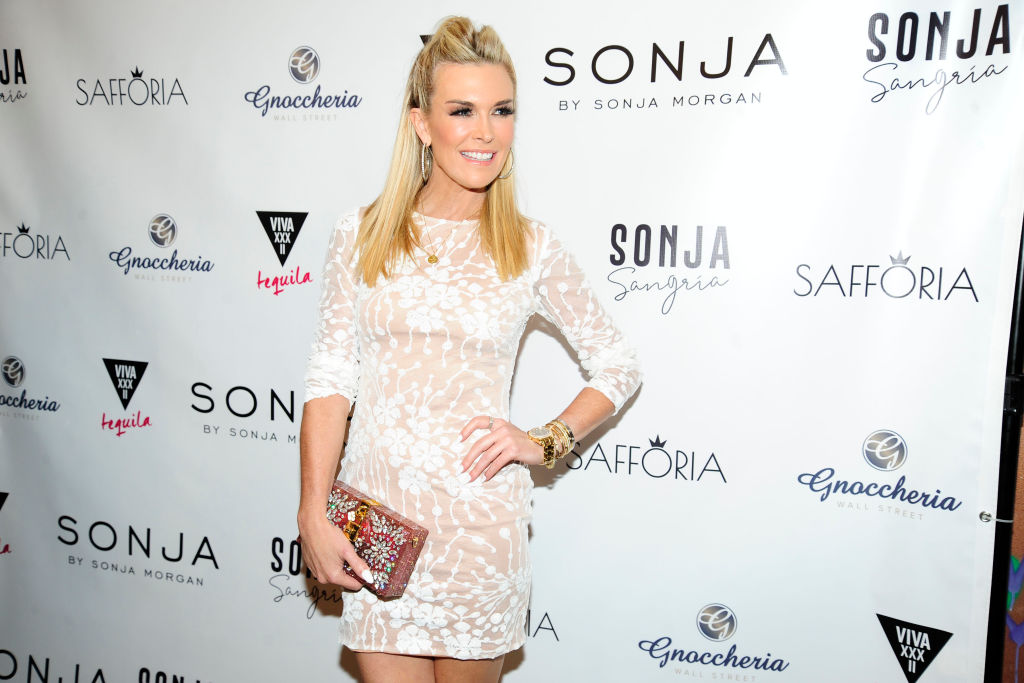 Every season there is a possibility that a star won't be back for another season. There was previously a rumor that Mortimer could be replaced for a specific reason.
"No one knows her and it's like starting all over every season . . . How many seasons can they sit around talking about her dating or not dating [sometimes-boyfriend] Scott?" a source said according to Page Six.
Anthony Scaramucci's wife, Deidre Ball was reportedly being considered to join the cast. Fans will still be able to watch another season with Mortimer. It sounds like they will also be watching more of her relationship with Kluth.
There was a rumor she is moving to Chicago
The socialite is very much tied to New York City. However, there is a rumor that she is leaving it behind to move to Chicago.
"Scott is proposing soon," a source told Us Weekly. The same source claimed she will be moving to Chicago to be with him after filming is done for season 12.
"She is moving for love," the source said. "This is a very happy time in her life right now and everyone is rooting for her and Scott. They have addressed all their issues and no longer want to live without each other. She is very, very happy!"
The couple doesn't seem to be waiting for filming to be over to be together. There previously was a report that Mortimer didn't show up for filming with the rest of the cast on Oct. 31 at the Eventi Hotel.
This started the rumor that she is quitting the show. However, a source close to her talked to Page Six about this rumor and said she'll return to filming.
Kluth proposed to her in Chicago
He reportedly got down on one knee on the steps of the Chicago Water Tower as Christmas carolers sang. E! News received a video of the special moment and Mortimer looks blown away during the big moment.
Page Six also talked to a source about the proposal. "Scott's apartment is close to where the carolers were," a source said. "They were walking to dinner and they saw these carolers, and they broke into Christina Perri's 'A Thousand Years,' which is their song. It took Tinsley a few seconds to figure out what was going on, but then Scott got down on one knee. He'd organized the whole thing with the carolers in advance."
The source talked more about the reality star's reaction. "She was totally surprised," the insider said. "Her friends sort of knew something was coming, but it really did take her by surprise. Scott asked her mom's [Dale Mercer's] permission, so their families knew, but it was a surprise to her friends."
Her last Instagram post before the proposal showed her partying in a club. Someone is holding a sign that reads, "Welcome to Chicago Tinz." She captioned it with, "Best weekend ever!!! I LOVE YOU SO MUCH SCOTT!!! @jasenkaplan @loretta_wollner." Fans will have to wait to hear what she has to say about the engagement.