'RHONY': Tinsley Mortimer Refuels Rumors She's Quitting After Skipping Cast Trip
Tinsley Mortimer has reportedly skipped more filming from The Real Housewives of New York City. The socialite recently got engaged to her on and off-again boyfriend Scott Kluth who resides in Chicago. For season 12 of the Bravo series, the cast took a trip to Mexico and Mortimer went missing. This incident has made fans question if she's ready to quit the show altogether.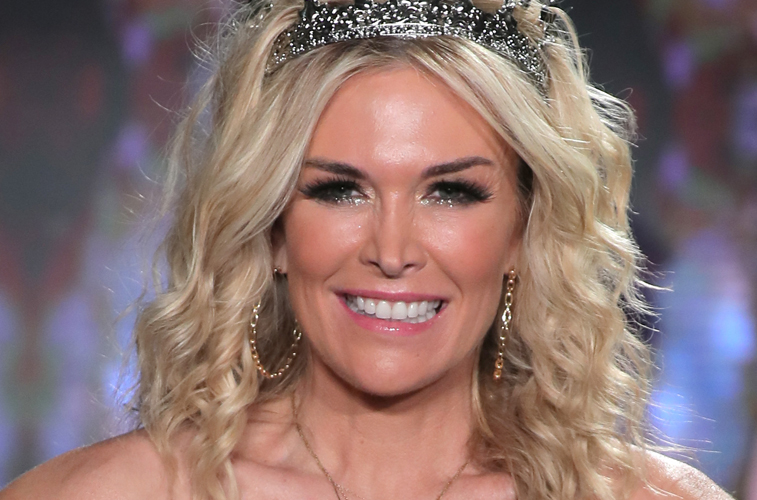 The ladies of the Manhattan-set franchise traveled to the beach resort of Quintana Roo in Mexico. As season 12 continues to film the girls went on a retreat to showcase their fabulous lifestyle.
It was Sonja Morgan that shared a photo of the housewives that made it south of the border. The picture featured Morgan, Luann de Lesseps, Dorinda Medley, Ramona Singer, and newbie housewife Leah McSweeney.
Notably missing from the picture was Mortimer as fans questioned why she wasn't with the rest of the cast.
Did Tinsley Mortimer quit?
Mortimer was proposed to by Kluth and they are both planning a wedding next year. The latter lives in Chicago which requires the RHONY star to spend a lot of time out of NYC. It was in early November that Mortimer skipped filming scenes for the Bravo show to spend time with her boyfriend. With the fashionista being less engaged on the show, it was prompted speculation that she is getting ready to quit the series.
"[Tinsley is] finally getting her happy ending," an insider told Us Weekly. "Scott is proposing soon."
The insider also revealed that Mortimer would be moving to Chicago as soon as season 12 of RHONY wrapped production.
"She is moving for love," another source added. "This is a very happy time in her life right now and everyone is rooting for her and Scott. They have addressed all their issues and no longer want to live without each other. She is very, very happy!"
Rumors became more powerful when De Lesseps hinted that her co-star would always have a door open.
"You never know with Tinsley," de Lesseps told TooFab. "I hope and pray it works out this time around and, you know, the door is always open if she needs to come back."
Luann de Lesseps talks about a Bethenny Frankel-less season
Season 12 of RHONY is set to shake things up following Bethenny Frankel's departure. Although she was a big personality on the show, De Lesseps says fans will love the season.
"It's been going really great," she told TooFab. "Look, we have really old friendships, Ramona, Sonja, myself, Dorinda, Tinsley, and we have the new housewife, so the season is just coming out amazing. I think the fans are going to be like, wow. We're having a great season. And it's as good as it's always been."
De Lesseps has warmed up to the new housewife and is excited for fans to get to know her more.
"What's great about Leah is, it's not an easy group of women to walk into and I think that she can hold her own," De Lesseps told Entertainment Tonight. "I think that people will like her, she's different. She's downtown, she's younger. She's a young mom."
"She's also vulnerable, and I think that's very important because you feel like you get to know her, and we can all relate to her, which is really important for being a Housewife," she added.
The Real Housewives of New York City will return with season 12 next year on Bravo.