'RHONY': What Prediction Did Michael Rapaport Make About Bethenny Frankel?
Comedian and Bravo superfan Michael Rapaport joined Andy Cohen in the Clubhouse and made a prediction about Bethenny Frankel from The Real Housewives of New York City.
Rapaport discussed Frankel's departure on the Watch What Happens with Andy Cohen After Show. He shared his thoughts on the overall impact her absence will have on the show, but he also made a specific prediction about her journey on RHONY.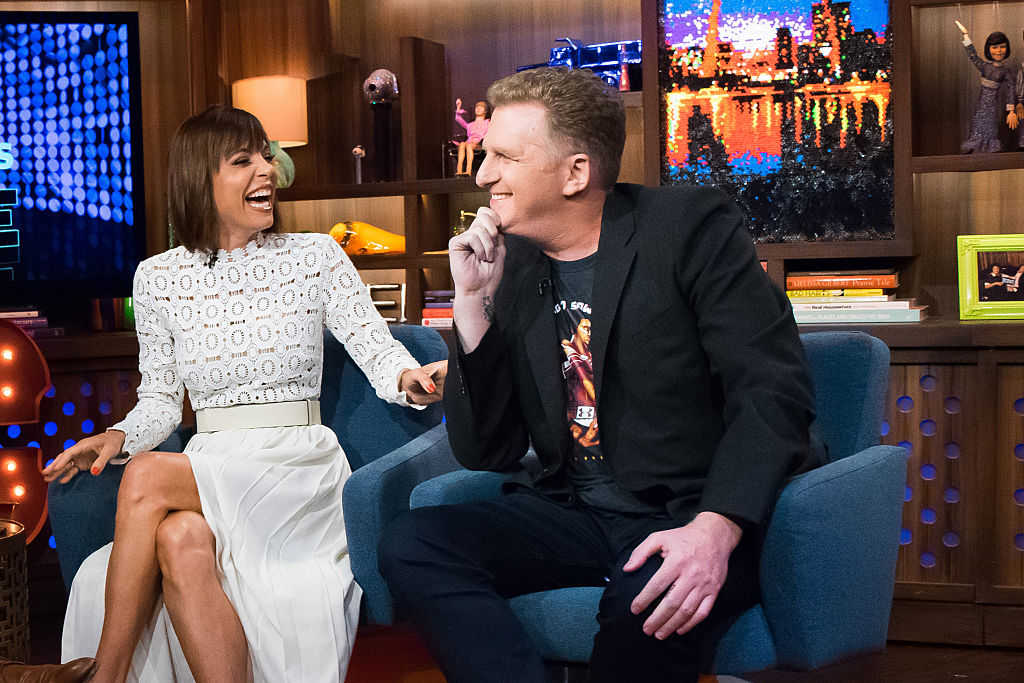 Fans know that Frankel is a serious favorite for Rapaport. In 2018, he tweeted, "Bethenny is still the greatest Housewife, because good,bad or indifferent she always keeps it Real. It's called the "Real Housewives" It's not called the friendliest,happiest or always chipper Housewives. #RHONY@Bethenny@Andy@BravoWWHL#Bethenny BTW, how's my spelling?"
Will the show still be good?
A fan wanted to know his thoughts on "his girl" leaving the show. "It's like a death in the family," he said grimacing. Cohen is seen laughing, along with the audience. "It's brutal," he added looking extremely unhappy.
But, "I have no doubt in my mind the girls are going to continue to make The Real Housewives of New York glorious … uh crazy. Fun and fantastic. But, Bethenny, as a fan, we're going to miss her." When Rapaport appeared on WWHL in June he was asked who could be replaced on the RHONY cast. "Man I don't know who, that's a tough replacement," he said. "And there's nothing. You can't touch anything with that New York cast. That is a finely, finely tuned machine that is revving on all cylinders."
After Frankel announced her departure, Cohen too seemed stunned. He made a statement on his Sirius XM show, he had an "overwhelming feeling about Bethenny leaving New York, and I told her this … that I am so grateful that she came back."
Both Cohen and Rapaport had this prediction
But on a later show, Cohen wondered if this was truly the end. "She already left is what we need to remember," he said, Bravo's The Daily Dish reports. "We were so lucky to have these last seasons with her on them. It was so fun to have her back, and she brought so much to the show that I just am living in the gratitude of her second return. And I will hopefully live in the gratitude of her third return because we are much like the mob. You can't get out. I do hope and think that she will come back some time… Who knows?"
Rapaport made a specific prediction during the After Show. "My prediction, I'll say it right here, is that at some point, two seasons, she'll be back," he says. "I can't wait for the women to come back but it is like a death in the family.
Frankel responded to Cohen's comment about her possible return someday. "You know, I love Andy," she told ET. "I love Bravo. They took out an ad yesterday to congratulate me on everything BStrong is doing, so it's great to have good relationships and I will always be a member of the Bravo family."