'RHOP' Star Ashley Darby Proves She's Only Focused on Her Family As Michael Darby Accusations Continue
Ashley Darby and her husband Michael have been at the center of all the Real Housewives of Potomac drama this season as a cameraman sued Michael for inappropriately touching him.
Ashley's decision to stand by her husband and refusal to admit Darby did anything wrong infuriated the other Housewives who wanted them to own up to his butt-grabbing behavior.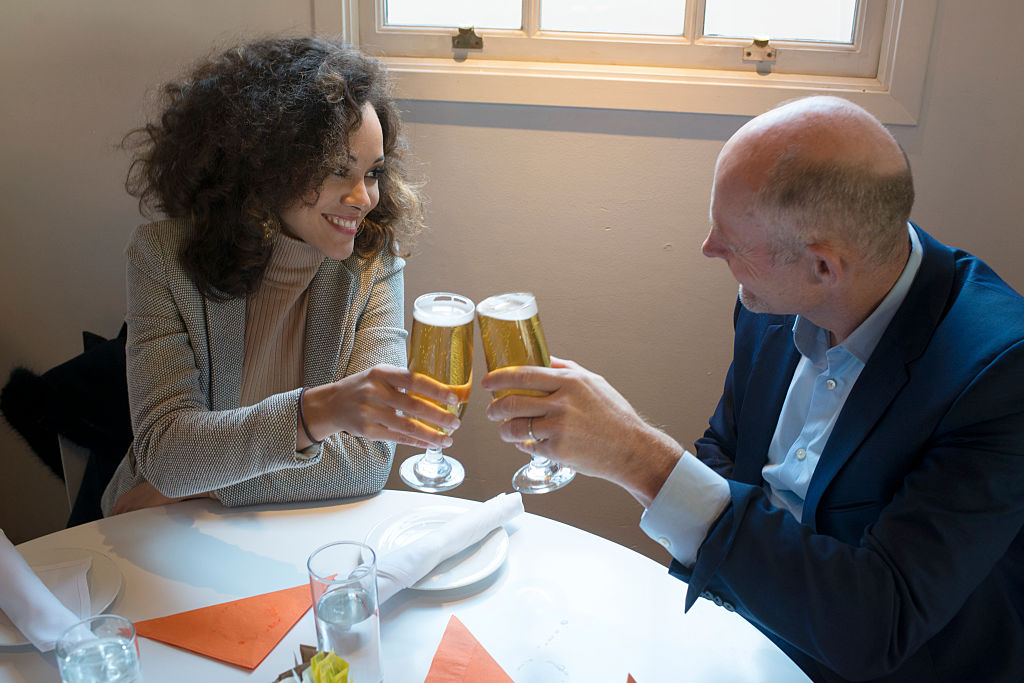 Finally, during the third part of the reunion, Darby faced the women and stuck to his story, but they still didn't believe him and felt like he's an "arrogant" person they don't want to be around anymore.
More accusations against Darby have now surfaced where a woman claims the Australian native cheated on his wife with her. However, Ashley proved that she's only focused on her family and raising her son amid the allegations.
Michael Darby accusations were at the center of 'RHOP' Season 4
As Monique Samuels put it, the Housewives owe Michael Darby 10% of their Season 4 paychecks "like tithes" because the entire season surrounded the Australian native's alleged butt grabbing tendencies.
During Samuels' rainbow shower, a cameraman accused Darby of inappropriately touching him and filed a lawsuit against him. However, it was dropped due to insufficient evidence.
This was not enough for other Housewives Gizelle Bryant, Karen Huger, and Candiace Dillard, who claimed the real estate giant was guilty because they believe he's done it before to Katie Rost's ex-boyfriend, producers, and even Andy Cohen himself.
However, Darby stuck to his story that he simply bumped into the cameraman and the other butt-grab was between two friendly guys who know each other.
Ashley also stuck to her husband's side and believed his story as she defended him several times throughout the season and on social media.
Michael Darby accused of cheating on Ashley Darby
A woman claiming that Darby is cheating on Ashley with her reached out to blogger Gossip in the City and sent her photos of what appears to be the Australian native standing in a hotel room and facing the opposite direction of the camera while only wearing boxers.
In another photo, the man she claims is Darby is holding a beer with his wedding ring visible. She sent a final picture where an older man who looks like Darby is talking to a woman at a bar.
While none of the photos prove the businessman is cheating on his wife, or that it's even him, Ashley has to deal with more accusations again while trying to raise their newborn baby, Dean.
Ashley Darby stands by her husband amid allegations
After the anonymous woman leaked the pictures, Ashley posted a photo of her adorable three-month-old baby with her husband's hand holding him upright on Instagram to her 284,000 followers.
She captioned the picture, "Bummer: my phone stopped turning on, and I had to get an iPhone 11. Upside: this camera is everything!" Ashley included the hashtags DeanMichaelDarby, RHOP, and NewPhoneWhoDis.
Even though the last time we heard from the Darbys, they hadn't let any of the other Housewives meet Dean, apparently that's changed because Samuels commented, "My baby boy! Love him!"
Psychic medium Jackie Gillies also commented on the photo, posting a red heart emoji. Ashley has not publicly addressed the new allegations about her husband yet.
However, they are currently filming for Real Housewives of Potomac Season 5, so it may come up on the new season.