'RHOP' Star Ashley Darby Says Friendship With Karen Huger Still Has 'A Long Way To Go'
Ashley Darby and Karen Huger of Real Housewives of Potomac fame have had an up-and-down friendship since the first season. The relationship between the two women has never been stable, and they can never seem to get on the same page.
Although they bonded during their New Orleans trip over shared grief, they are back at each other's throats because Huger believes Darby's husband is guilty of sexual assaulting a cameraman. Where does Ashley Darby and Karen Huger's relationship stand now? Keep reading to find out.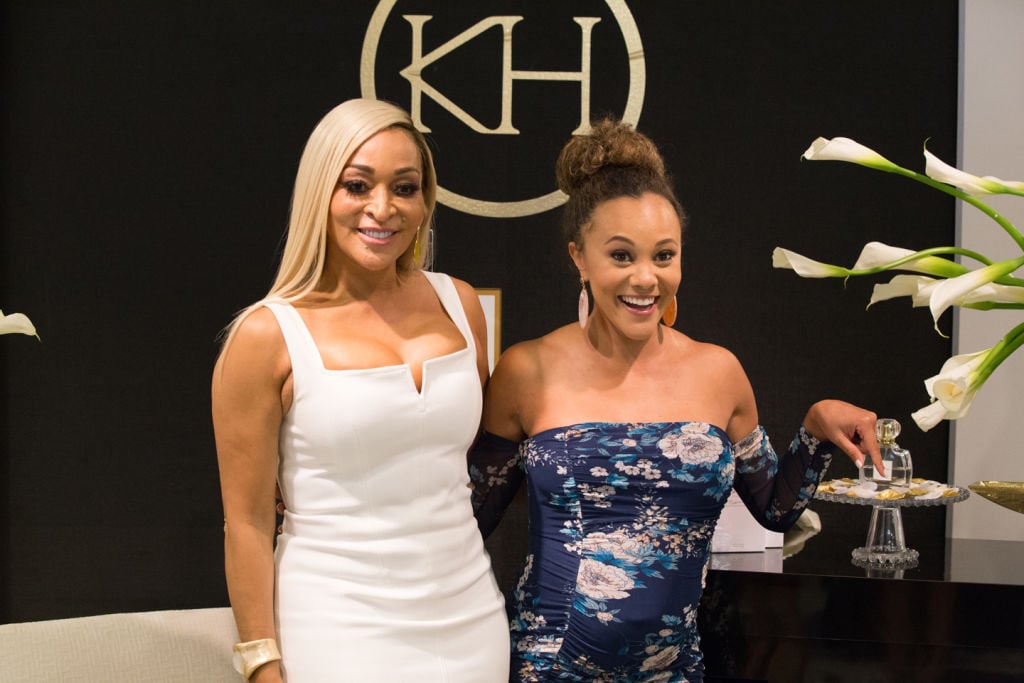 What happened between Ashley Darby and Karen Huger?
In Season 1 of Real Housewives of Potomac, Darby, 31 years old, started becoming friends with Huger's college-bound daughter, Rayvin. Huger did not like this and told the two she didn't want them hanging out anymore.
Their problems spilled over into following seasons as their husbands also began to dislike each other after Michael Darby called Ray Huger out about his tax problems.
At the beginning of Season 4, Huger began to soften her heart towards Darby who was struggling with infertility at the time. They also bonded over Darby's loss of her unborn child and Huger's sudden loss of both her parents.
However, after a cameraman accused Darby's husband of inappropriately touching his butt, things have been tense between the two because Huger believes he's guilty.
On vacation in the Cayman Islands, after a few too many shots, Huger revealed to Darby she believes her husband should be "vindicated," causing a considerable blow-up between the women.
Even though Huger still stands firm in her beliefs, she apologized to Darby and claimed she only had the 31-year-old's best interests in mind. Darby accepted her apology, and the two seemed to take at least one step forward in their relationship.
Ashley Darby says she and Karen Huger are 'acquaintances'
Darby sat down with Monique Samuels on BravoTV.com and explained her friendship with Huger was "getting there." She said they're acquaintances and Huger did attend her baby shower.
Darby also mentioned she supported Huger at her perfume launch and said she's happy about the success of Huger's business. Without going into detail, Darby admitted there are several things the two need to hash out that "won't be changed overnight."
Karen Huger says she had an issue with Michael Darby, not Ashley
Huger sat down with Candiace Dillard to explain that Darby still has a long way to go to prove that she's changed, and Dillard backed her up with a choir-sounding, "yes."
The La'Dame owner continued questioning Darby's change, saying she hopes her "epiphany" was real. She also clarified that her issue with Darby this season stemmed from the sexual assault allegations against her husband.
Even though Michael was proven not guilty in the court of law, Huger, a sexual assault survivor herself, adamantly believes he committed the crime. Therefore, she said she stands in her truth and opinion about the situation, regardless of what Darby has to say.
Will Darby and Huger ever be friends? Watch Real Housewives of Potomac Sundays at 8 p.m. EST on Bravo to find out.