'RHOP': Katie Rost's Mom Calls Out Truly Original and Bravo For 'Abusing' Her Daughter
Rynthia Rost, Real Housewives of Potomac star Katie Rost's mother, claimed production company Truly Original and Bravo paid Katie less than her worth and didn't correctly portray her story.
While she didn't mention a specific situation, it's assumed Rynthia is referring to how Bravo showed her daughter's premature exit from the Cayman Islands. Rost already confirmed the network did fire her, so, does her mother have a point? Keep reading to find out.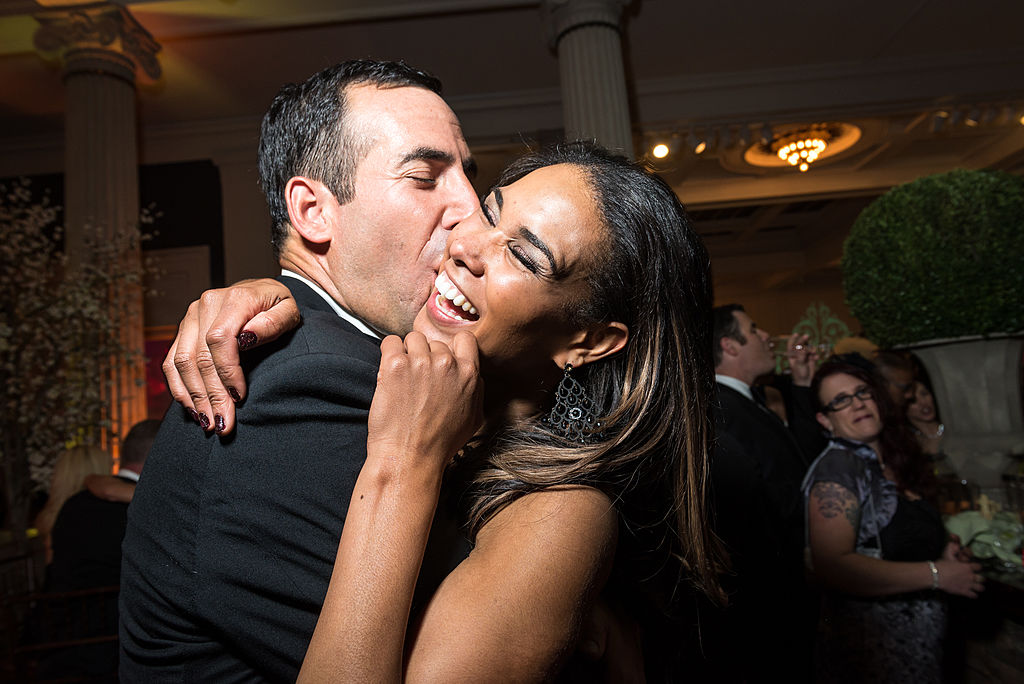 Katie Rost's mom blasts Truly Original and Bravo
Rynthia took to her social media profile to accuse Truly Original and Bravo of editing footage to make her daughter look bad.
Specifically, she wrote, "It's too bad the Truly Original folks don't tell the truth. Here's the truth, Katie and her lawyer spoke to Bravo about wanting to focus on what was going on in her life and the suit and she was willing to pay the price of imprisonment and instead they decided to go in another direction and shot alternative views of Katie wanting, it seems, to stay away from the Me Too aspects of her story. They paid her less than $20,000 for her work and abused a bright talent seeking to make sure eyes were on her kids. To fail to tell that story is a failure to support women whose lives are being wrecked every day by a father's right movement wanting to denigrate mothers. Shame on Bravo. Shame on Truly Original! Karma is coming."
When it comes to the editing, presumably Rynthia is talking about the Cayman Islands vacation where Katie left early without notifying anyone. However, it is unclear what situation she is referring to when she speaks of the "Me Too aspects."
RHOP co-star Robyn Dixon responded on Instagram, writing, "please don't feed into this."
Katie Rost left the Cayman Islands vacation early
Because Monique Samuels couldn't attend the Cayman Islands trip due to her pregnancy, Dixon invited Rost. She was going through a hard time fighting a custody battle with her ex-husband and needed the vacation.
However, on the first night, Rost got into three separate arguments with Ashley Darby where the mother-of-two continually called Darby stupid, resulting in the new mother calling Rost weak. The dig hurt her feelings, but the women made up the following day.
However, Rost didn't feel well and ended up leaving early the next night without telling anyone. While viewers saw the other women's point of views, Rost was never shown to give her explanation. She later took to Instagram and revealed she left because she found out she was pregnant.
Katie Rost claimed Bravo fired her
The mother-of-two has not been an official cast member since Season 1 and only returns as a guest. After being asked on Twitter, Rost claimed Bravo fired her because she "says way too much" and building "a storyline from Truly Original that is truly offensive."
She also blasted the company for "being messy" by teasing the unedited footage of Michael Darby's alleged sexual assault. Rost then said she couldn't say anymore because of her firing, and she also didn't make an appearance at the reunion.
Watch the Real Housewives of Potomac Season 4 reunion Sunday at 9 p.m. EST on Bravo.