Are 'RHOP' Stars Monique Samuels and Candiace Dillard Friends After Their Emotional Moment at the Reunion?
Other than the Michael Darby drama, another focal point of the season was the fall-out between once close friends, Monique Samuels and Candiace Dillard.
During the Real Housewives of Potomac Season 4 Reunion Part 3, the women became emotional and hugged each other, expressing their desire to move forward and repair their relationship. Are the two housewives currently friends?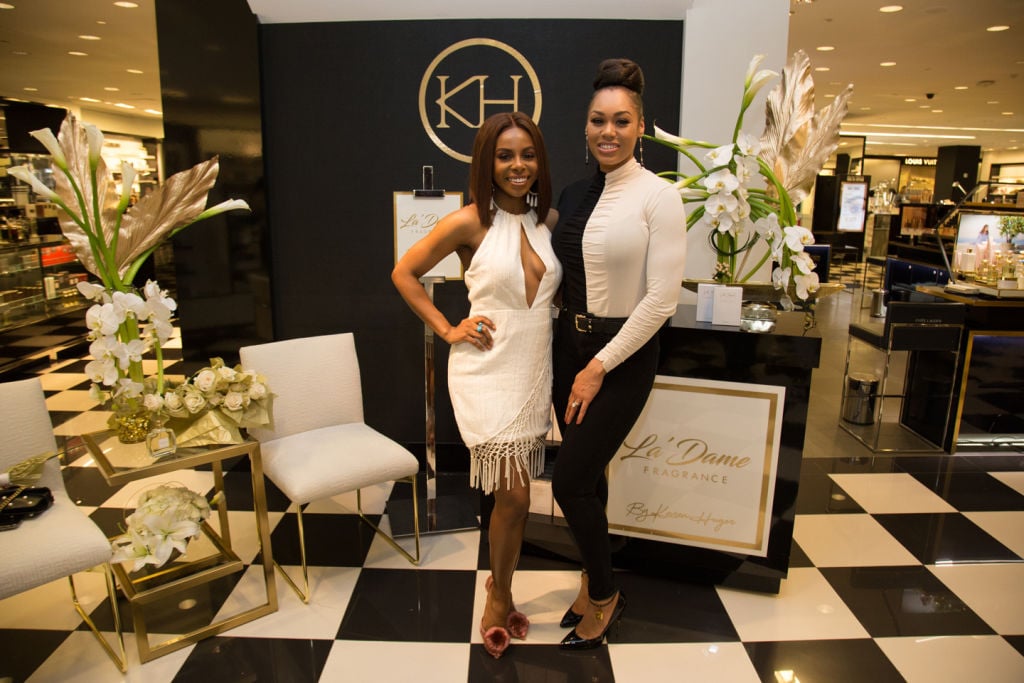 Monique Samuels and Candiace Dillard hug at the reunion
During Real Housewives of Potomac Season 4, Monique Samuels and Ashley Darby put aside their differences and began to rebuild their relationship. Because Candiace Dillard and Darby do not get along, the youngest housewife was annoyed and confused by Samuels befriending the new mother.
Dillard believed that Samuels used Darby to get to her, and became very upset when she found out that her former best friend showed their private text messages to Darby towards the end of the season.
Viewers have not known if the two friends made up until Part 3 of the reunion. When Andy Cohen asked the women what their roses and thorns for the season were, Dillard responding saying her thorn was the fall out with Samuels.
The mother-of-three agreed, and almost immediately teared up, saying she's ready to move forward in their relationship. They both admitted their fall out was due to misunderstanding and met each other in the middle where they hugged and cried.
Are Monique Samuels and Candiace Dillard currently friends?
In a BravoTV.com after-show clip posted on Sunday, September 22, the two women addressed the current status of their friendship. Dillard claimed Samuels "picked a lane" and tried to use the pageant beauty to "get in that lane."
She also explained that while the two do periodically communicate, their relationship is not where it used to be. On the other hand, the mother-of-three says she and Dillard do not talk much unless she initiates contact.
Darby was shocked to hear their current friendship status because Dillard and Samuels had a sister-like relationship. Samuels then threw a little shade, saying the young housewife "now looks at Karen as a mom, so maybe that's the problem."
Darby laughed and said Dillard is "displacing everywhere." As of a couple of weeks ago, Samuels and the pageant beauty seemed to be on good terms, but the mother-of-three hinted that the drama isn't over on her Instagram Live after Part 3 of the reunion.
Monique Samuels addressed Candiace Dillard on Instagram Live
Once the reunion, and now Season 4, is over, Samuels took to Instagram Live to talk to her supporters and answer questions. She gave the viewers some behind-the-scenes information, explained more about the missing videotape regarding Michael Darby's sexual assault allegation, and discussed if Ashley Darby was "trespassing" in Dillard's house as she claimed.
In one of the first questions, a fan asked if she and Dillard were currently friends, to which Samuels said they "made up," but chose not to elaborate. Someone joined her Live and also asked about it, but again Samuels said the viewers would probably see it unfold on Real Housewives of Potomac Season 5.