'RHOP' Monique Samuels Celebrates the Dismissal of Second-Degree Assault Charges
After pressing second-degree assault charges on each other a month ago, the courts have dismissed the cases against Real Housewives of Potomac stars Monique Samuels and Candiace Dillard.
While the mother-of-three is ready to wash her hands clean of the situation, Dillard still maintains that Samuels attacked her and has threatened to sue the podcaster in civil court.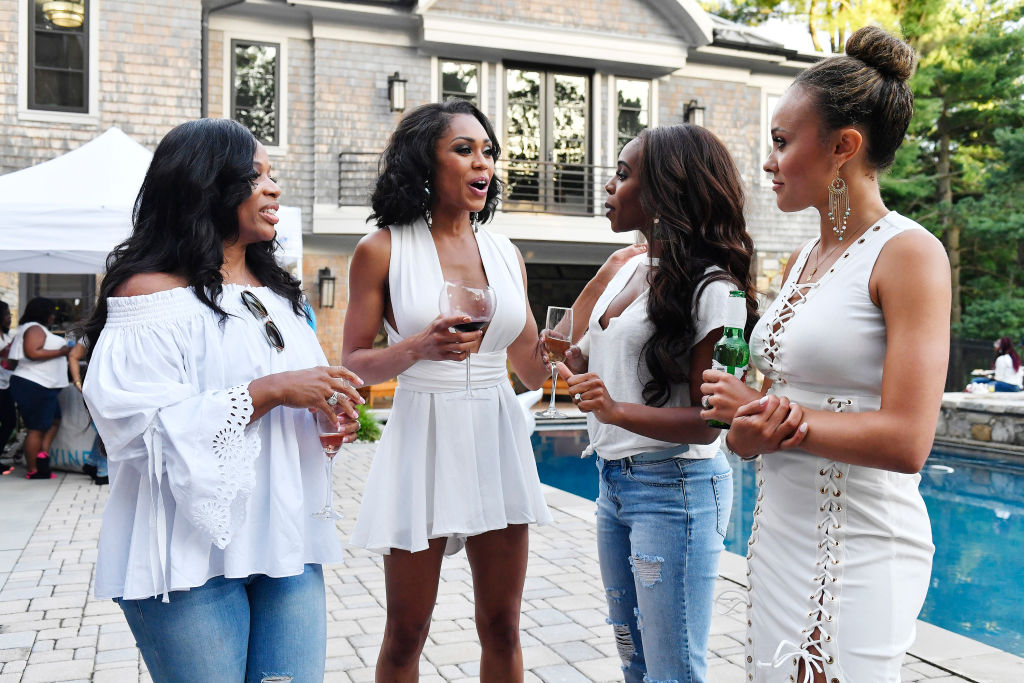 Regardless, the mother-of-three took to Instagram to celebrate the dismissal of the second-degree assault charges.
'RHOP' Monique Samuels and Candiace Dillard pressed charges against each other
On October 16, 2019, while the ladies filmed Season 5 of Real Housewives of Potomac at a winery, Monique Samuels and Candiace Dillard got into a physical altercation.
Sources claimed the pageant beauty threw a drink, and the glass, at Samuels, causing the mother-of-three to allegedly grab her by the hair and slam her head down on the table. Additionally, police responded to the incident, but they did not arrest either.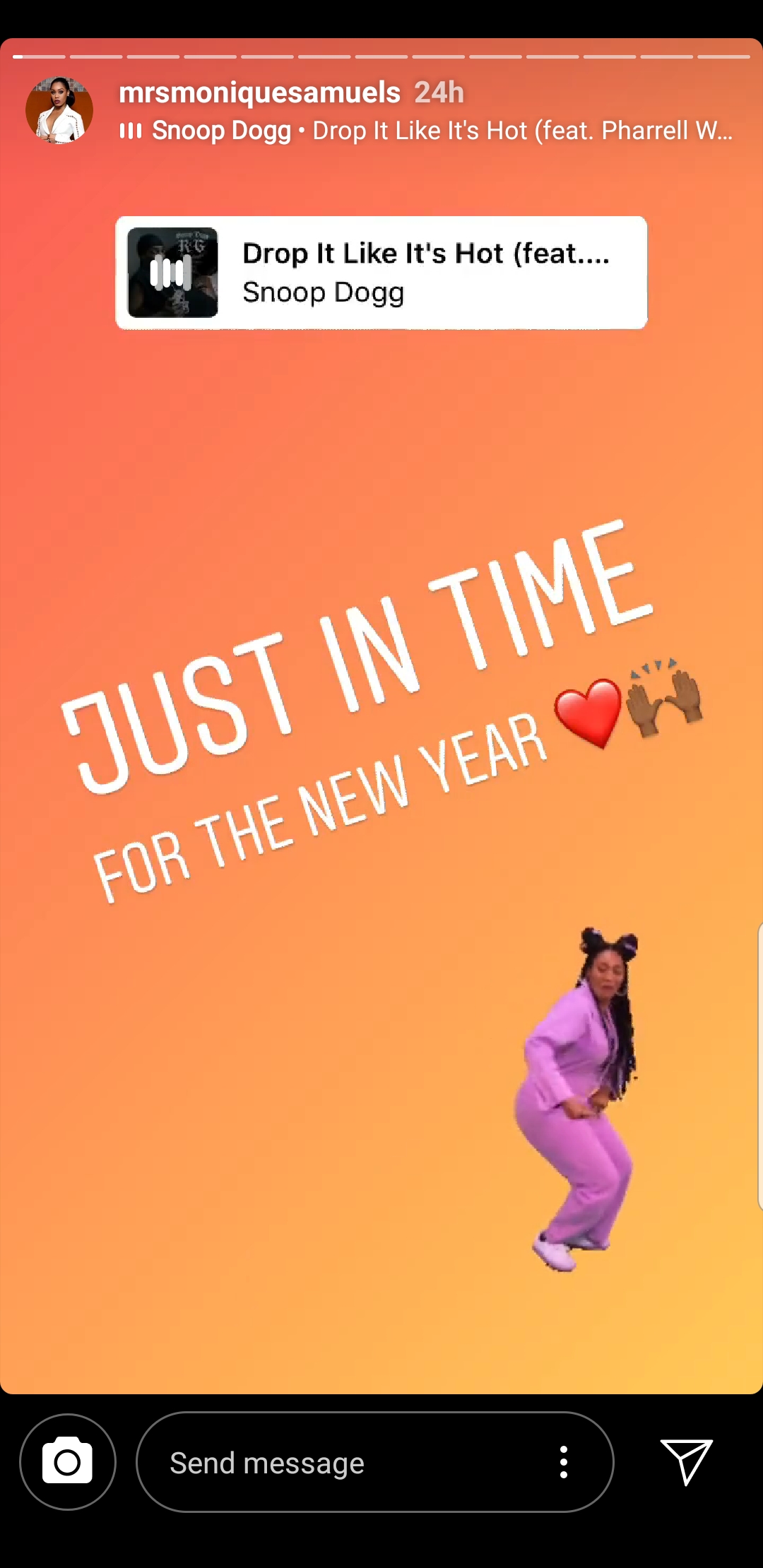 However, a few weeks later, Dillard filed a complaint with a Maryland court, who then issued a summons to court charge of second-degree assault on Samuels. The pageant beauty's lawyer claimed the mother-of-three attacked his client, unprovoked.
However, the podcaster filed a counter criminal summons on Dillard, asserting she did nothing but "defend herself in the face of more very aggressive behavior" by the pageant beauty. Samuels had a court date of December 23, 2019, with Dillard's set for February 6, 2020.
Drama continued between 'RHOP' ladies until courts dropped charges
After both parties filed their charges, drama continued brewing between both Samuels and Dillard on social media and in the show. The pageant beauty accused the mother-of-three of blocking her performance at a basketball game, to which Samuels denied.
Additionally, the cast took a trip to Portugal, but the podcaster did not attend. Instead, she went on vacation with her husband and children. Some outlets reported that production did not allow Samuels to participate in the trip due to the ongoing charges.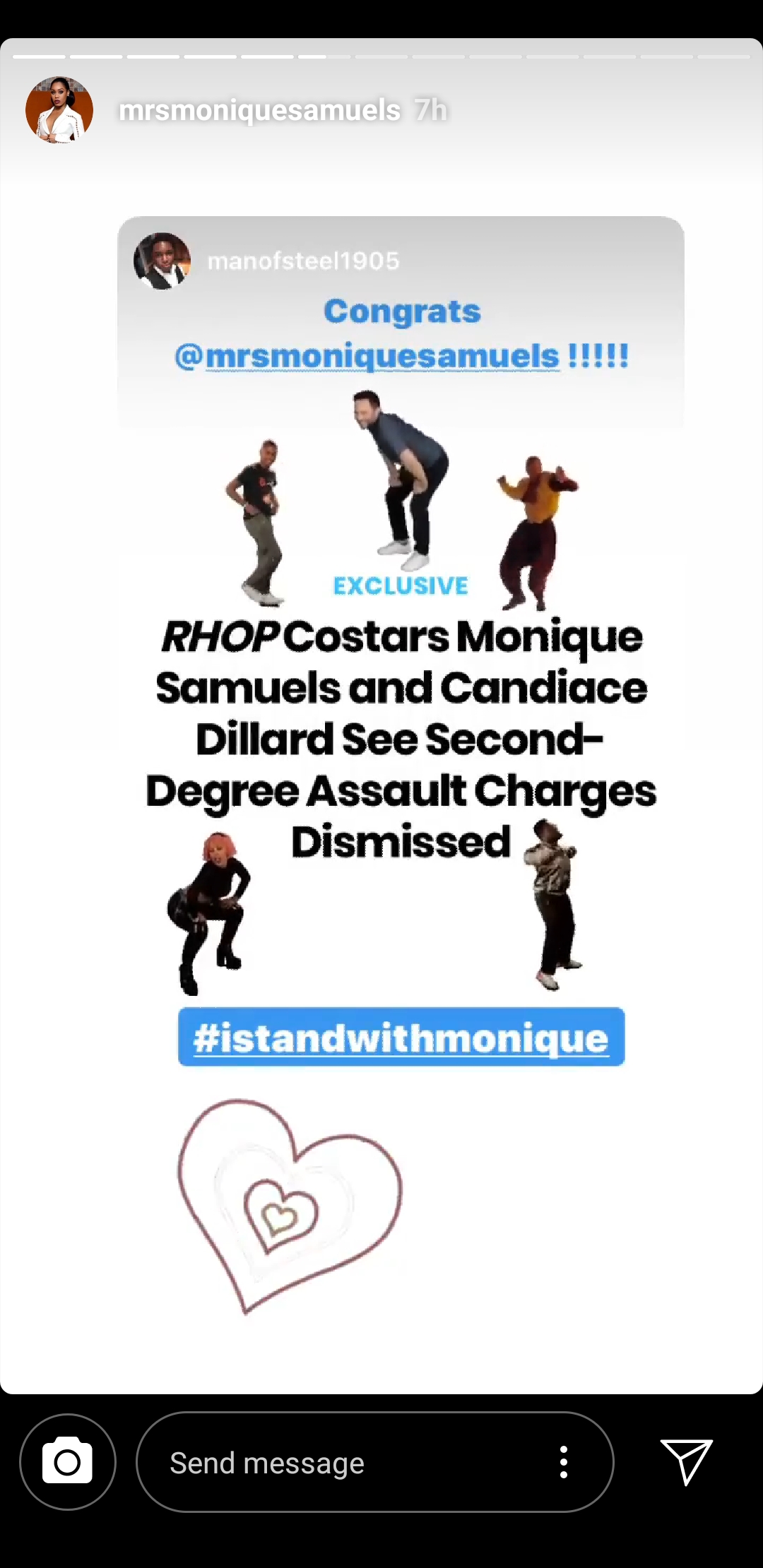 However, the mother-of-three insisted she chose not to go because she doesn't like to go where she doesn't feel comfortable. Dillard also allegedly asked the production company to fire Samuels and refused to film with the mother-of-three.
Additionally, she reportedly pressured the other ladies to choose sides, causing a fight between her husband and Ashley Darby's husband at Robyn Dixon's holiday party on December 13.
Then, on December 27, the Montgomery County State's Attorney's Office informed Samuels and Dillard's lawyers that they would not pursue the charges against the women after reviewing the footage and interviewing witnesses.
'RHOP' Monique Samuels celebrated the dismissal of charges
After news about the dismissed charges went public, Samuels celebrated her victory on Instagram. First, she posted a gif of a woman dancing to Snoop Dogg's 2004 hit "Drop It Like It' Hot" and the words, "Just in time for the New Year" with a red heart and the hands raised in celebration emoji to her Instagram Story.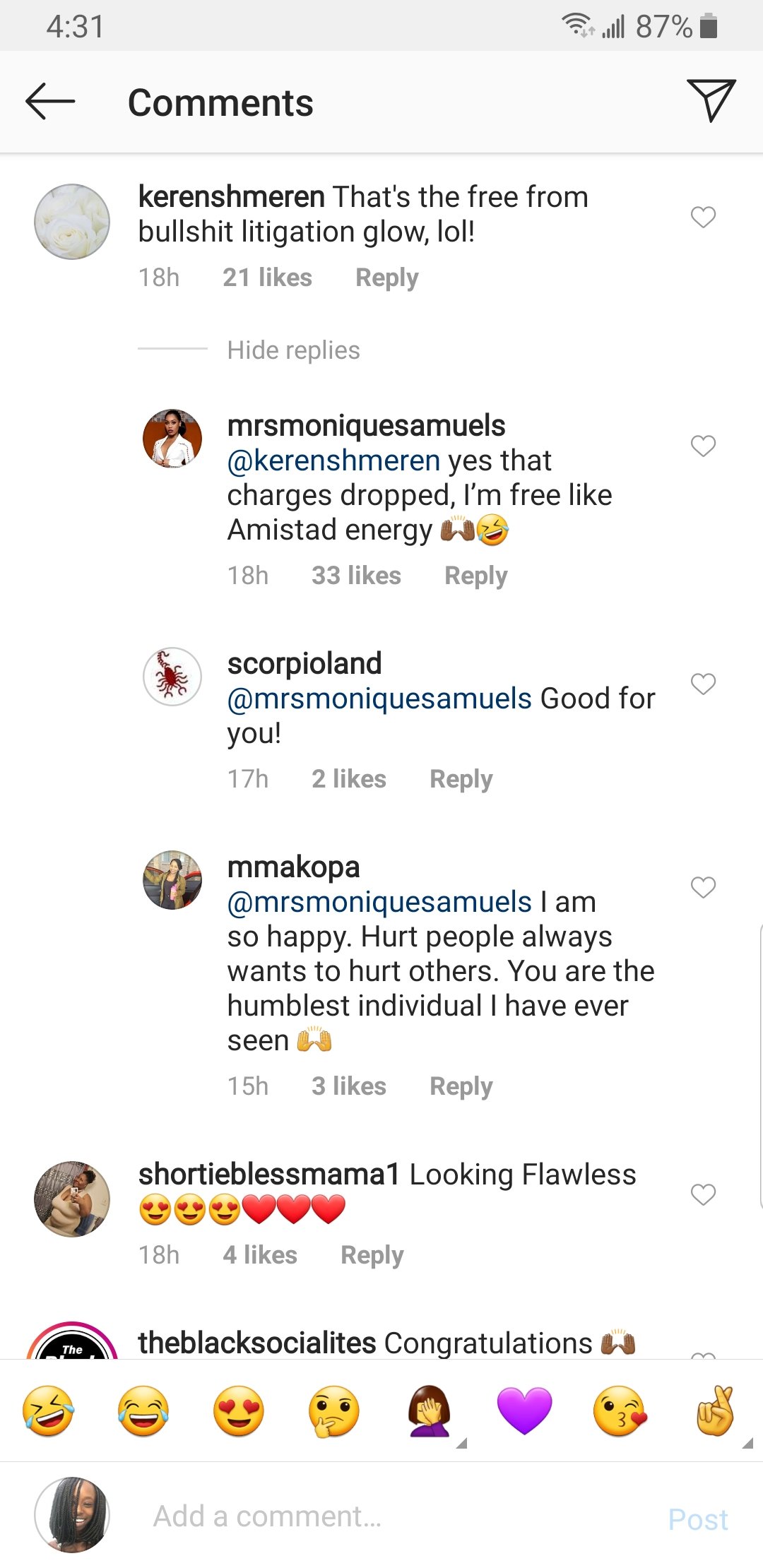 She also reposted someone else's story who posted a screenshot of an article discussing the dismissed charges. The user congratulated Samuels and included the hashtag, #IStandWithMonique. Samuels also uploaded a picture of herself with her husband, Chris, having a date night to her Instagram feed.
A follower commented on the photo and noted her "free from b*****t litigation glow," to which the mother-of-three responded, "Yes, that charges dropped, I'm free like Amistad energy!" Dillard has not addressed the dismissed charges as of yet. Real Housewives of Potomac Season 5 returns in Spring 2020.