'RHOP' Reunion: Michael Darby Addresses Groping Claims — Including an Accusation From Andy Cohen
At the center of almost all the drama in Real Housewives of Potomac Season 4 is Michael Darby and his sexuality after a cameraman sued him for inappropriately grabbing his butt.
Nearly all of the women believed Darby was guilty because he did the same thing to Katie Rost's boyfriend, Andrew, three years prior, joked about touching Ray Huger's butt to "make up with him," and several producers admitted to the women Darby's done it to them as well in a playful manner.
Even Andy Cohen was an alleged victim of the 73-year-old's butt-grabbing shenanigans. On Real Housewives of Potomac Season 4 Reunion Part 3, Darby finally faced his accusers and responded to the allegations.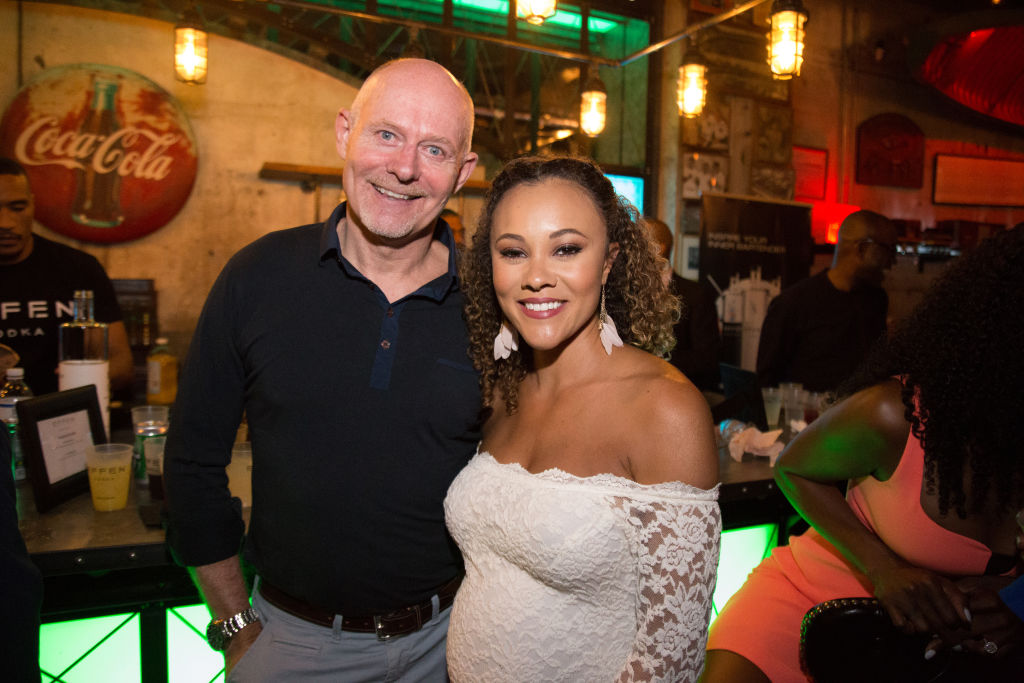 Michael Darby addressed sexual assault claims
Cohen started it off by asking Darby about the first unreleased footage clip where he giggled and said, "Hi, bud" to a cameraman who responded by saying, "Don't do that." Darby then apologized and walked away.
First, the 73-year-old addressed the women and said they "should be ashamed of themselves" for how they discussed him throughout the season. He then stayed true to his story and claimed that while he did bump the cameraman, he did not intentionally grab his butt or intend to be inappropriate.
However, Candiace Dillard's husband, Chris Bassett, didn't buy Darby's story and said, "people usually say excuse me when they bump into someone" instead of giggling as Darby did.
Cohen then played the second unreleased footage clip, and Darby clarified that he was talking to Monique Samuels' cousin, Hank, not the cameraman. He also explained that when he touched Andrew's butt three years prior, it was only a friendly pat "between two guys who know each other."
He and Gizelle Bryant then went back and forth over the semantics of a "pat" or a "grab" before claiming other producers told her and the other housewives that Darby groped them as well.
Michael Darby addressed SausageGate
In the infamous SausageGate scandal, Robyn Dixon, Dillard, and Bassett claimed they heard Darby say he wanted to "suck a sausage," "suck a p***s," or "suck a d**k" and were nervous about whose husband the comment was directed towards.
Darby never denied making the sausage comment. Instead, he claimed Dillard didn't hear him because he doesn't talk to her and Dixon couldn't have remembered due to her intoxication that night.
The 73-year-old also claimed the story didn't make sense because everyone had different variations of it. Cohen then asked Juan Dixon how he felt about the alleged comment that Robyn claimed was about her man, and he said he had no comment before leaving to use the restroom.
Ray Huger accused Michael Darby of groping Andy Cohen
The housewives believed Darby did sexually assault the cameraman and make the "sausage" comment because of his past behavior where he has grabbed and joked about touching other people's backsides.
Ray Huger, who usually doesn't say much, said he also believes Darby is guilty because he claims he saw Darby grab Andy Cohen's butt after a reunion. Cohen laughed and said he probably consented to the action although he didn't seem to remember.
Darby ended his time on the segment by thanking his wife Ashley for being so supportive, what Karen Huger and Bryant wanted, and said ultimately he's thankful they have their newborn son.
When the men left the stage, Dillard and Dixon both said they believe Darby is "arrogant," and no longer want to be around him. Do you think Michael Darby is guilty, or are the women blowing it out of proportion?