'Real Housewives of Potomac' Reunion: What Were the Ladies' Roses and Thorns From Season 4?
Real Housewives of Potomac Season 4 has come to an end after 18 episodes and three reunion specials. During the fourth season, viewers watched several expected arguments, unexpected sexual assault claims, two pregnancies, and a fall-out between once extremely close friends.
The ladies hashed it out at the reunions and gave their thorns and roses from the season. What were they?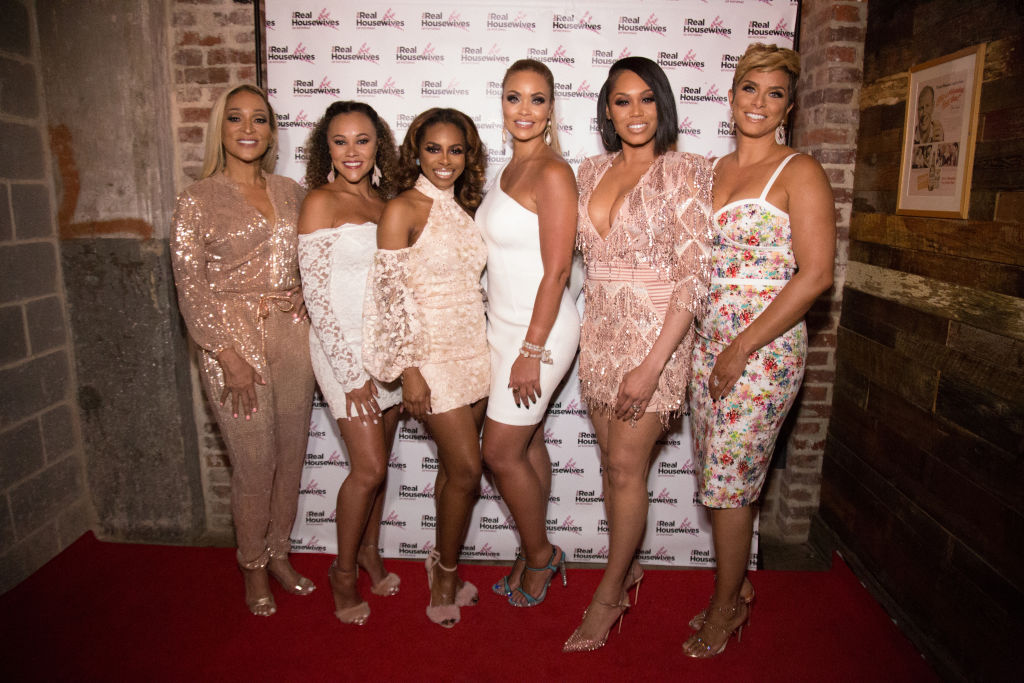 What happened at the 'Real Housewives of Potomac' Season 4 reunion?
The majority of the discussion at the third part of the reunion revolved around what most of Season 4 was about, Michael Darby's groping allegations.
He responded to the old claims from the cameraman with the same story that he accidentally bumped into the guy. However, the fact that he giggled and the cameraman's response along with Darby's past accusations is the reason why the majority of the cast doesn't believe him.
Darby addressed Gizelle Bryant's claims that he "grabbed" Katie Rost's then-boyfriend, Andrew's, butt, by explaining it was a "pat" between two friendly guys.
The women also said the producers themselves stated Darby had groped them as well, in a friendly manner, and Ray Huger claimed he saw Darby touch Andy Cohen's butt.
The 73-year-old also claimed Robyn Dixon and Candiace Dillard never heard him say anything about "sucking a sausage" because he doesn't talk to Dillard and Dixon was too intoxicated to remember.
Ultimately, the women did not like how Darby handled himself and answered their questions, with Dixon and Dillard calling him "arrogant" after he left the stage.
The 'RHOP' ladies' thorns and roses
Dillard started and said her rose was getting married, shown at the beginning of the season, and having the other ladies there to celebrate with her.
When Dillard admitted her thorn was the fall-out with a former close friend, Samuels, the mother-of-three instantly teared up and agreed. The two shared a very emotional moment as they hugged each other and cried, both wanting to move forward and repair their friendship.
After Samuels sat down and gathered herself, she said her rose of the season was celebrating the pregnancy of her rainbow child. Proud of her first house flip, Dixon proclaimed that as the rose of Season 4, and said her thorn is her participation in the Darby groping allegations as she admitted she took it too far.
Bryant's rose was listening to her daughters open up to her, and "stepping her mommy game up as a result." Agreeing with Dixon, Bryant also said her thorn was how she handled the Darby accusations because she "loves and respects" Ashley as a person and admitted she was unnecessarily shady at times.
Ashley considered her rose to be getting pregnant with Dean and, of course, said her thorn was dealing with her husband's allegations. Huger ended by saying her rose was launching La'Dame in memory of her parents and her thorn came from an argument she had with Darby only minutes before Cohen asked the question because she wants to "find a better way to communicate with her."
Will Karen Huger and Ashley Darby become friends again? Tune into Real Housewives of Potomac Season 5 to find out.