'RHOP' Star Gizelle Bryant Won the Best Fiction Award For Her Book, 'My Word'
After successfully launching her makeup line, EveryHueBeauty, Gizelle Bryant turned her sights on writing a fiction book loosely based on her life as the First Lady of a megachurch.
Released in April 2019, "My Word" reached number one on Amazon within 24 hours. Adding to the success of her novel, she recently won an African American Literary Award for Best Fiction.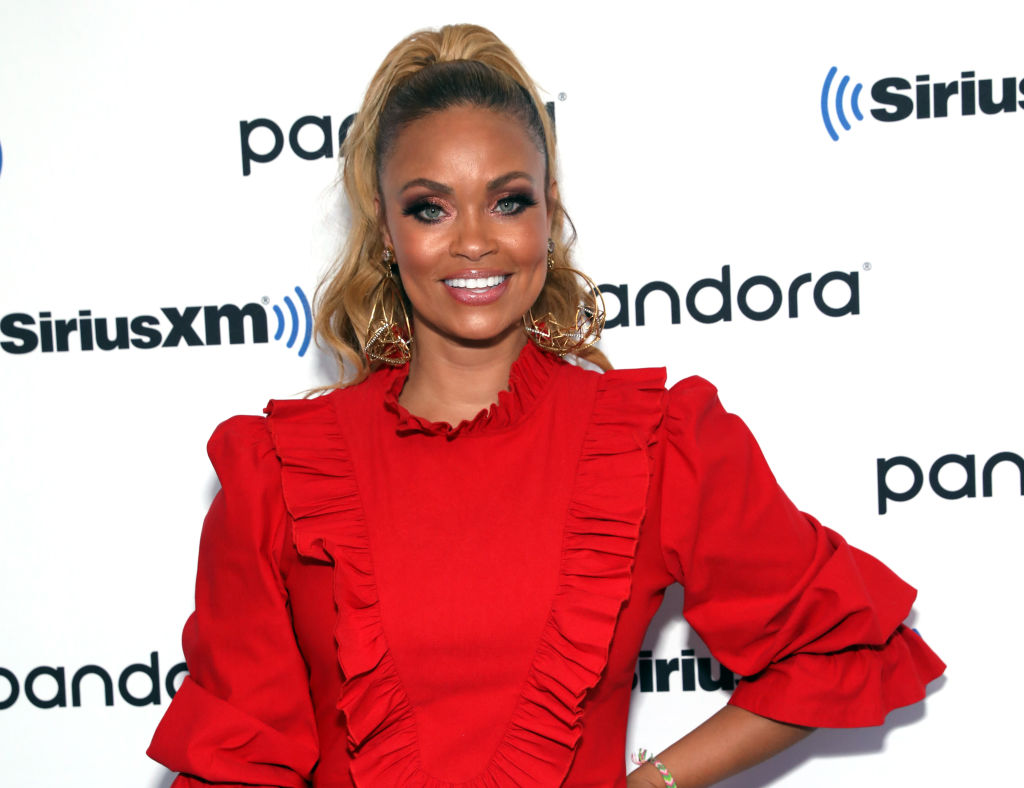 Gizelle Bryant's life before 'RHOP'
Bryant was married to Pastor Jamal Bryant for eight years. Together, the two have three daughters; a 14-year-old and 13-year-old twins, and have maintained a great co-parenting relationship.
While she was married to the megachurch pastor, Bryant explained to Daily Dish it was difficult for her because she had to "tailor" who she is today as everyone in the church looks up to the First Lady.
Therefore, Bryant always had to act a certain way and pretend to care about people's problems. She also described the immense pressure to stay married as a First Lady because there's "a secret unwritten rule that if there is a scandal with your husband, you grin and bear it, and ride the wave" because "it's not just about you, it's about the church."
However, after her husband's affair became public knowledge, Bryant decided to divorce him. After ten years of not being together, the Bryants have recently rekindled their romance.
The RHOP star confirmed the rumors to Andy Cohen during the reunion, saying, "There's nobody who knows me like that man." 
Gizelle Bryant's book, 'My Word'
In February 2019, the entrepreneur announced her book, "My Word," would be officially released on April 30. Loosely based on her life as First Lady, RHOP viewers caught a glimpse into her writing process during Season 3.
The fiction book description reads, "After marrying her college sweetheart, Ginger Williams gave up her own professional dreams to help her husband follow his dream of building a megachurch. It's not long before Ginger and her husband, Jeremy, turn a small D.C. church into a burgeoning empire, catapulting the couple into a popular powerhouse. But with a bigger spotlight comes more temptation, and the power is corrupting Jeremy in ways Ginger never imagined. When she seeks the advice of her peers on the First Ladies' Council, she's shocked when they tell her to accept Jeremy's infidelities, so she doesn't damage the church and affect the many business opportunities coming their way. With every part of her life – family, faith, and finances – hanging in the balance, Ginger must decide if she will continue to live in the shadow of the sins of her husband or face life on the other side of the pulpit."
Gizelle Bryant won an award for her book
On her Instagram, Bryant posted a slideshow including a picture of the African American Literary Award for Best Fiction and another photo of her lying on the bed holding the award next to her face.
She captioned it, "I WON!! I can't believe that I am a LITERARY AWARD winner. So grateful for MY WORD. No Dream is too big or outrageous. Don't mind me; I'll just be sleeping with this tonight."
Bryant closed the message with a grinning emoji and included the hashtags, Grateful, Blessed, and AfricanAmericanLiteraryAwards. Almost all the Housewives liked the picture and left a comment, and her ex-husband-now-boyfriend also congratulated her, saying, "Keep soaring our girls are holding onto your wings!"