Rhylee Gerber From 'Below Deck' Tussles With Viewers Over Instagram Hunting Picture
Rhylee Gerber from Below Deck has always shared photos of her travels and outdoor adventures. The fiery deckhand is not one to be shy. She's even posted some racy images, along with her spicy brand of humor to narrate each photo.
But when she posted a picture of a caribou she bagged in the Alaskan wilderness, some fans had a pretty adverse reaction. Gerber posed with the large animal and wrote, "Now, before you #vegans get all bent out of shape, i saved this guy from eating all your damn #grass."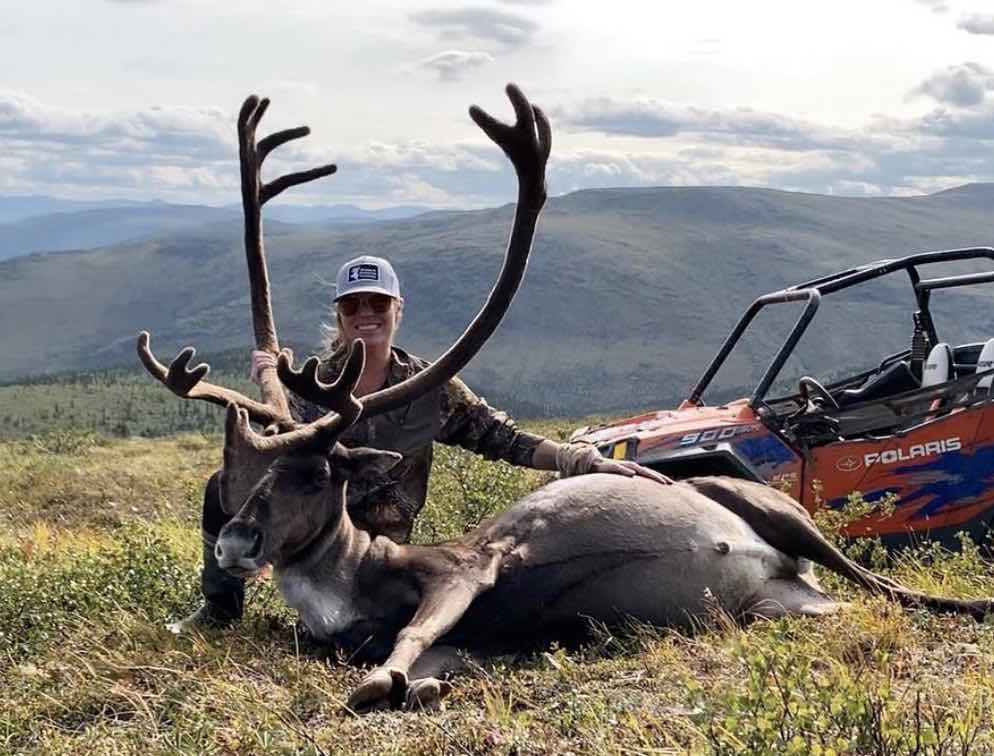 Some followers understood that she hunted the animal legally and would use it for food. However, others were not only upset, but they also lashed out at Gerber on social media. She spoke exclusively with Showbiz Cheat Sheet about hunting, being a responsible gun owner, and the backlash she received over her post.
Hunting is common in Alaska
Gerber said hunting and fishing are commonplace in Alaska. "Being from Alaska there is a great sense of pride when it comes to hunting and fishing," she says. "Fishing, in my opinion, is hunting too. That being said, I've hunted all my life. Fortunately, I'm able to enjoy it more so these days than as a toddler."
She also takes gun ownership very seriously. Gerber was taught how to be a responsible gun owner from her father at a young age. "Being a smart gun owner, to me, is someone that takes the time and effort to safely demonstrate the proper use of a weapon. Whether it's for hunting, defending oneself and adequately storing so that it's readily available to the registered user and no one else," she remarked.
"Hunting, when done legally, is a choice," Gerber adds. "My choice is to partake and when doing so, utilize every ounce that animal has to offer from meat to hides, to skull mounts."
Hunting is done for food, not just sport
While Gerber admits she enjoys hunting as a sport, she never just discards any animal she kills. "A hunter doesn't have to necessarily keep the hide or skulls/antlers of their kill so long as they take the meat as defined by their state regulations," she shares.
The gorgeous Alaskan landscape provides ideal conditions for hunting. "Hunting in the wild, and believe me, Alaska is nothing but wild, is exhilarating," she says enthusiastically. "You become totally immersed in the vastness of The Last Frontier."
She adds that hunting in Alaska is intense for a number of reasons. "Sometimes you make out a winner and other times you take the experience and you learn from it. It's beautiful and it's rewarding on so many levels. I'm proud to be able to provide a source of food for myself as well as others especially when done humanely."
This is what she wants people to know
Gerber warred with several people on social media about the image. While she exchanged a number of barbs, she wanted people to know she isn't one of those rich millionaires who kill extinct game just for the thrill.
She also gets heat for images she's shared of animal bones too. "The picture [commenters] are referring to shows one carcass and many sheds [antlers that naturally fall off] for example," she says. "What I have done is legal, humane, and my right. The fact that these commenters believe a shed I find and collect belongs to a dead animal, that they presume I killed, continues to baffle me."
She admits that being in the public eye positions her for some quick hate online. "People are quick to offer their differing opinion regarding my lifestyle forgetting the fact that I am a professional licensed fisherman that enjoys living off the land when I can. I mean, hello, I am a boat captain from Alaska remember," she jokes.
What does science say?
While hunting may turn some people off, scientists assert that legal hunting can actually be important to conservation. A European study found that hunting, especially animals with exploding populations, actually helps maintain a balanced ecosystem, Newsweek reports.
"Without a doubt, legalized hunting is one of the most cost-effective tools for maintaining wildlife populations in check that lend themselves to harvest," Billy Higginbotham, a wildlife specialist at Texas A&M University told Newsweek. On the flip side, some experts contend that hunting creates an environmental imbalance and unnaturally controls the animal population.
Gerber says the animal featured on her Instagram will feed her family for the next several months. "This particular bull will easily feed myself and my family enough meals to last through the winter," she says. "The goal is not to wipe out the entire 120,000 in this particular caribou migration. Otherwise, the state would have allocated more than the 50,000 or so permits issued. The point is to provide families a legal, safe and humane way to feed themselves while helping with the conservation of wildlife."