The 15 Richest Politicians in the United States
The American political system is becoming more and more dominated by financial heavyweights. During the 113th Congressional session, 268 of the 534 members of Congress were millionaires. The House of Representatives, the U.S. Senate, and governorships are increasingly composed of many of the nation's wealthiest citizens.
By scouring personal financial disclosure forms, Roll Call has put together a list of the richest members of Congress. We've used that as a starting point for our research, and also gathered information on other politicians that aren't included on the Roll Call list, to develop a list of America's current richest politicians.
Read on to find out who makes up the list of the 15 richest politicians in America.
15. Richard Blumenthal
Estimated net worth: $70 million
The current senior senator from Connecticut, Richard Blumenthal holds wealth estimated at just under $70 million. He was elected to the U.S. Senate in 2010 and then became Connecticut's senior senator following the retirement of Joe Lieberman in 2012. According to Roll Call, most of Blumenthal's wealth comes from his wife, Cynthia, who is the daughter of Manhattan real estate developer Peter Malkin – a rival of Donald Trump's. Because of the way spousal assets are reported on disclosure forms, it's possible that Blumenthal is actually worth far more than $70 million.
Next: This Florida representative has spent more than a decade in Congress. 
14. Rep. Vernon Buchanan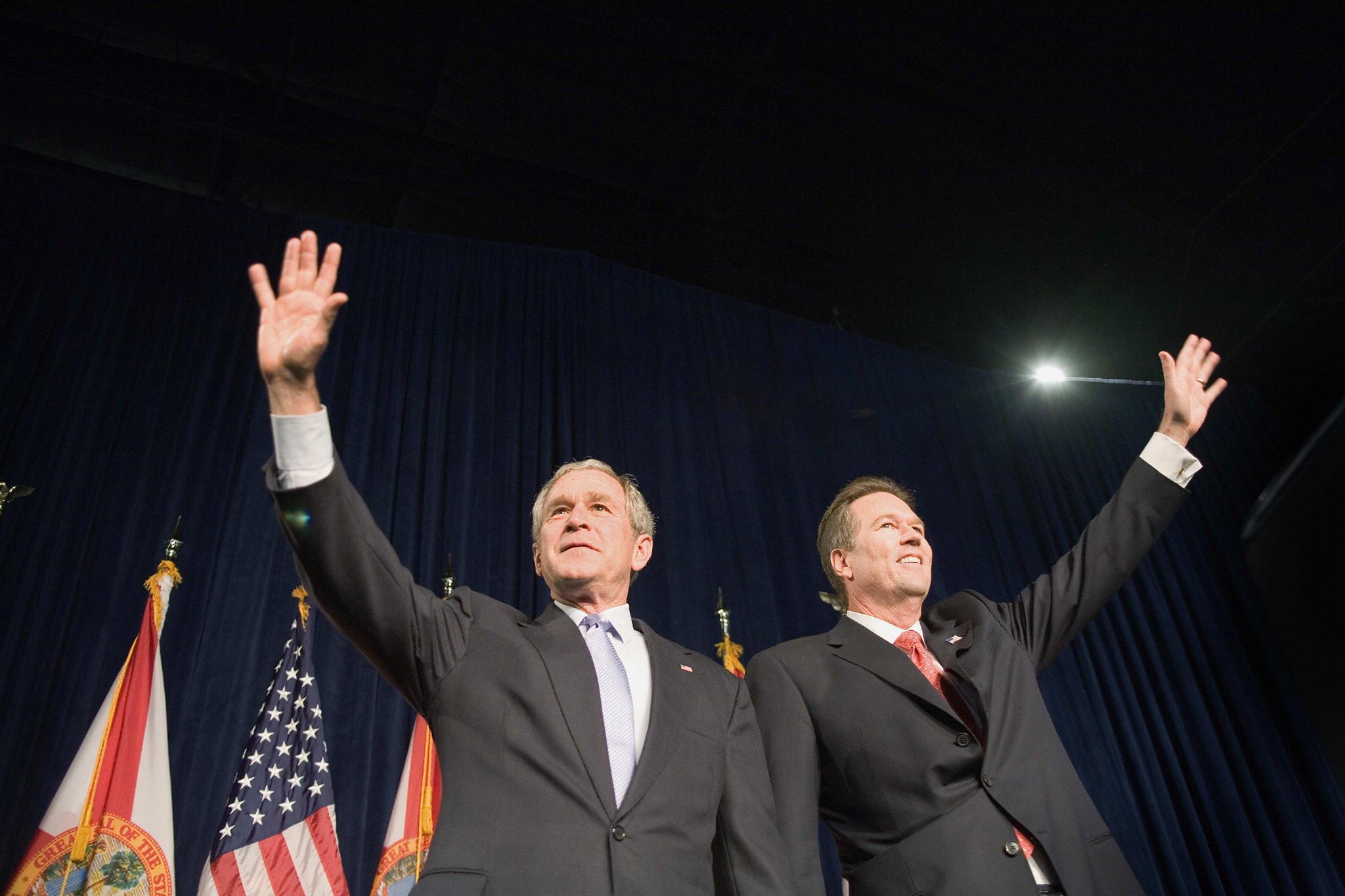 Estimated net worth: $73.9 million
Representing the 16th District in Florida, Rep. Vernon Buchanan has a personal fortune of roughly $74 million. Buchanan has represented his current district since 2013, and before that, represented Florida's 13th District starting in 2007. His wealth stems from his holdings in several business ventures, including several automotive dealerships across Florida.
Next: The richest man in the Senate 
13. Sen. Mark Warner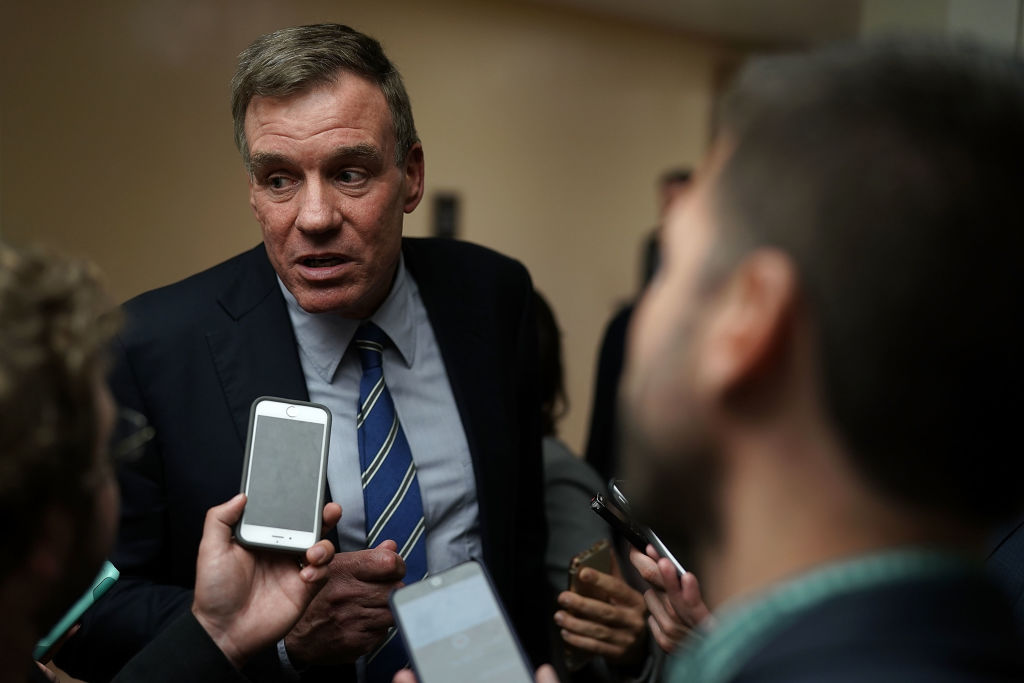 Estimated net worth: $90.2 million
Sen. Mark Warner, in office since 2009, is the richest Senator in Congress, with an estimated net worth of $90.2 million. Before being elected as a Virginia senator, Warner also served as the state's governor from 2002 to 2006. Prior to his days in politics, Warner made a lot of money during the telecom boom of the 1980s. By being an early investor in cellphone technology, Warner was ahead of the game and thus able to profit immensely from the budding industry.
Next: The next Congressman on our list plans to run for president. 

12. Rep. John Delaney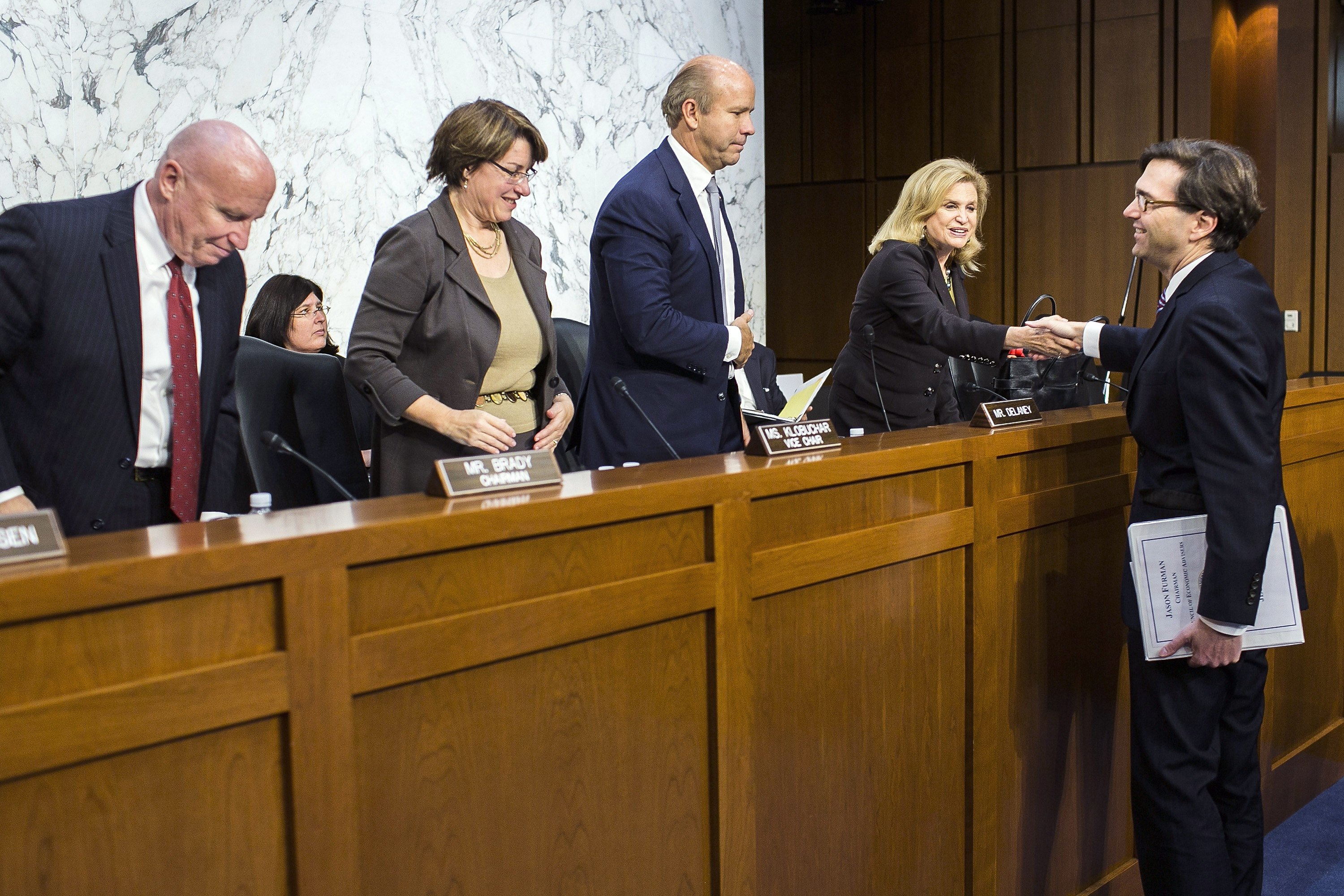 Estimated net worth: $92.6 million
Commanding an estimated $92.6 million and serving Maryland's 6th District in the House of Representatives, John Delaney is a man who has taken his business skills to the public sector. A graduate of Columbia University and Georgetown Law School, Delaney has founded numerous companies that are now listed on the New York Stock Exchange. According to Roll Call, he's the only member of Congress to report having a coveted American Express Centurion card – aka the Black Card. In 2017 he announced he will leaving Congress at the end of his term and focus on running for president.
Next: A Texas congressman with a net worth of $113 million
11. Rep. Michael McCaul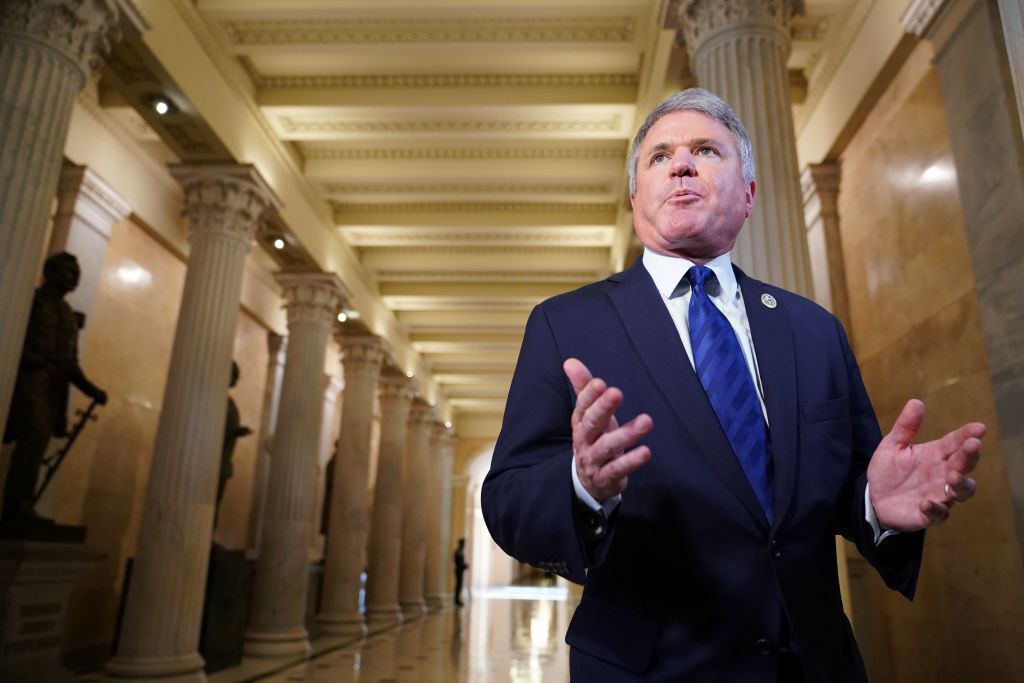 Estimated net worth: $113 million
Congressman Michael McCaul represents Texas's 10th congressional district and has a fortune worth $113 million. First elected in 2005, McCaul has become the chair of the House Committee on Homeland Security after nearly a decade in office. Prior to his political career, McCaul worked in law as an attorney and federal prosecutor. He has a long history of legal work in the counterterrorism field and holds degrees from Trinity University in San Antonio as well as St. Mary's University; he is also a graduate of the Senior Executive Fellows Program of the School of Government at Harvard University.
Next: Some have dubbed this retiring Michigan congressman "the foreclosure king."
10. Rep. Dave Trott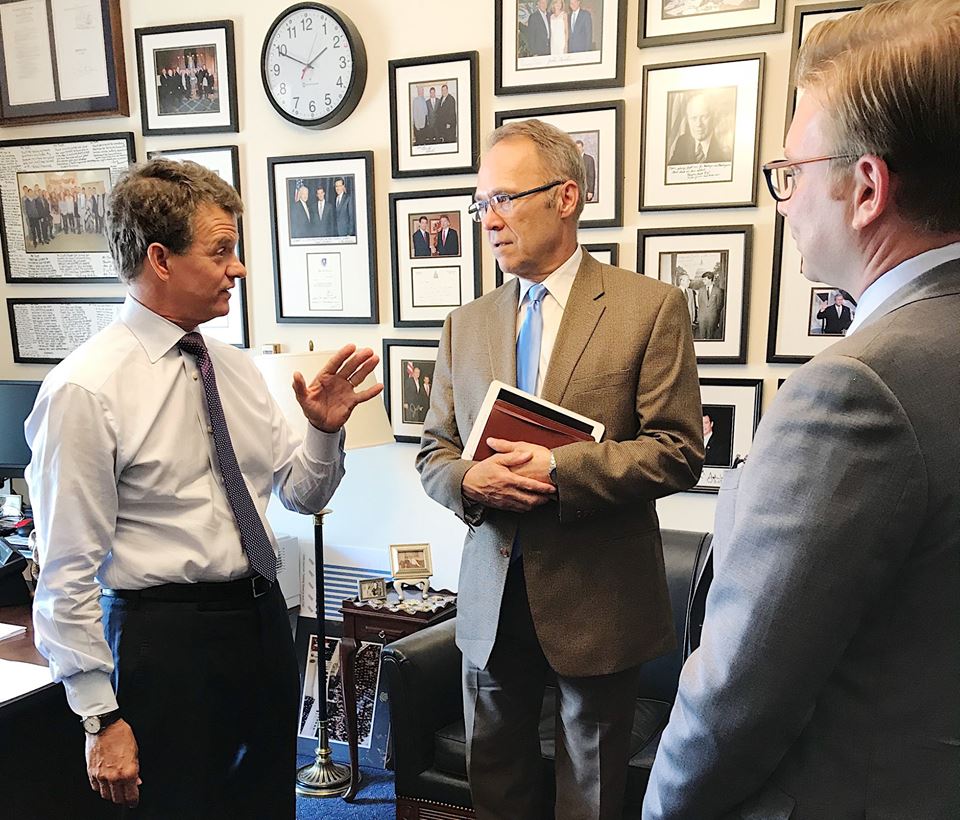 Estimated net worth: $119.1 million
Michigan's Dave Trott, who was elected in 2014, is worth about $119 million, according to Roll Call. His law firm made money by working with banks and other lenders who owned bad mortgages, and "churned out hundreds of thousands of evictions after the housing bust," according to the New Republic. It was a business that caused some to dub him the state's "foreclosure king." He is not running for reelection in 2018.
Next: This Colorado congressman made history when he was elected. 
9. Rep. Jared Polis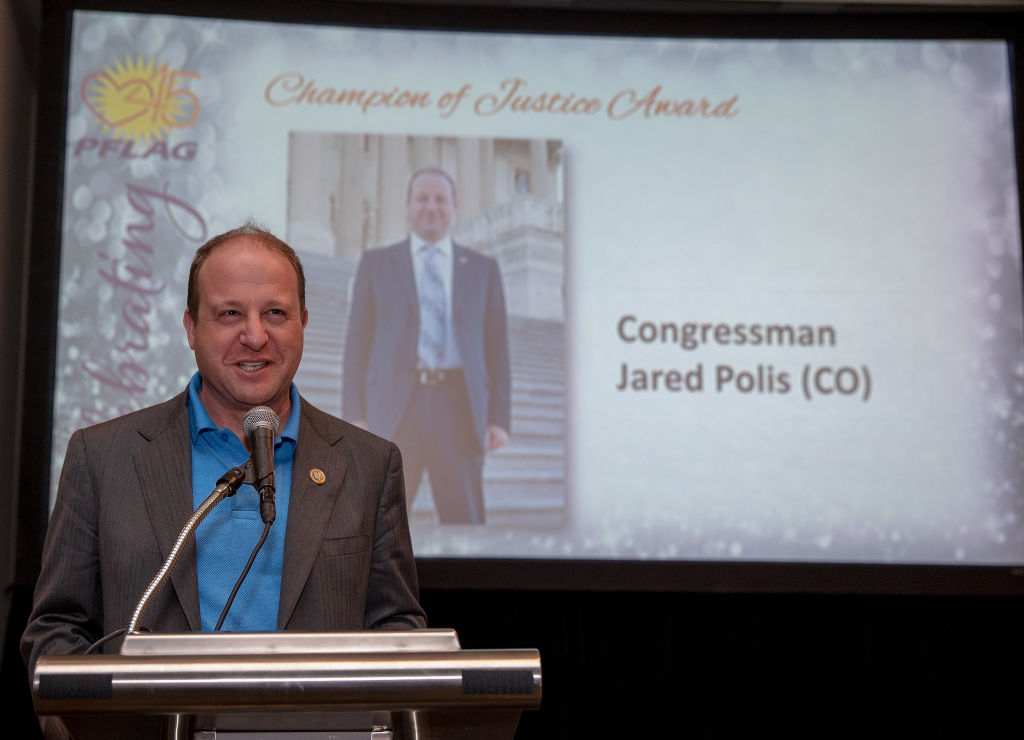 Estimated net worth: $122.6 million
Jared Polis is not only one of the youngest politicians in the U.S. Congress, but also one of the wealthiest. With an estimated fortune of $122.6 million, Polis serves Colorado's 2nd Congressional District and is the first openly gay parent to serve in Congress. Polis built his fortune as an entrepreneur, founding American Information Systems while he was still a student at Princeton. After that, he founded more companies, including Proflowers.com. He was first elected in 2008.
Next: A controversial congressman known for taking a swing at a reporter
8. Rep. Greg Gianforte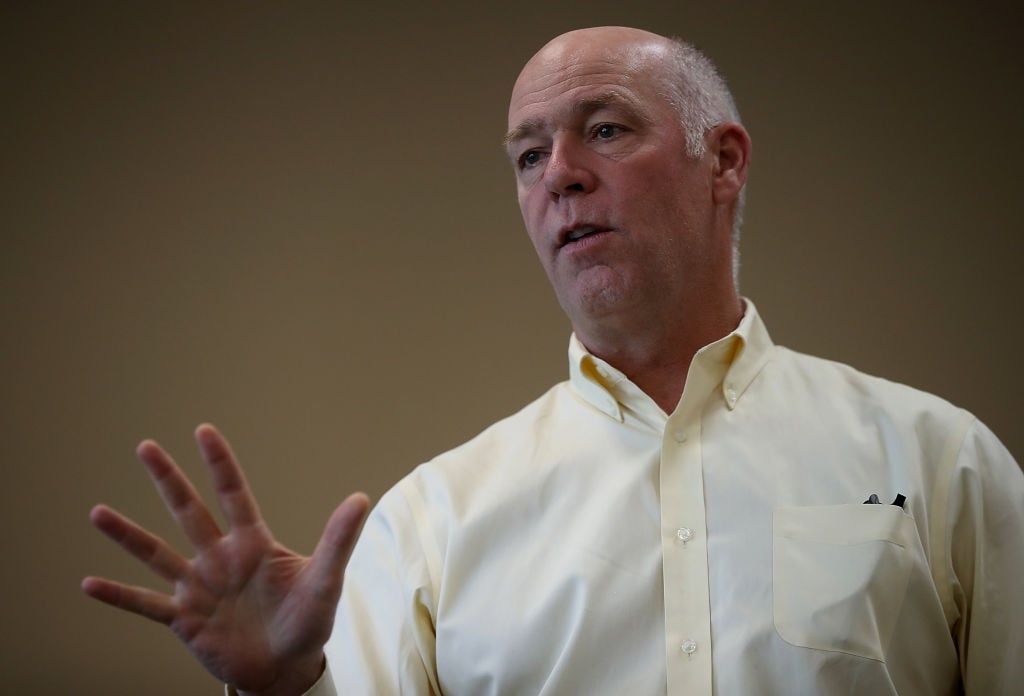 Estimated net worth: $135.7 million
Montana's Greg Gianforte is the second-richest member of Congress. He was elected in 2016. Much of his multi-million dollar fortune comes from the sale of the software company he founded, Brightwork Development, to McAfee Associates for $10 million in 1994, as well as from the sale of RightNow Technologies to Oracle for $1.5 billion in 2012.
Next: This man hopes to be the next senator from Florida.
7. Gov. Rick Scott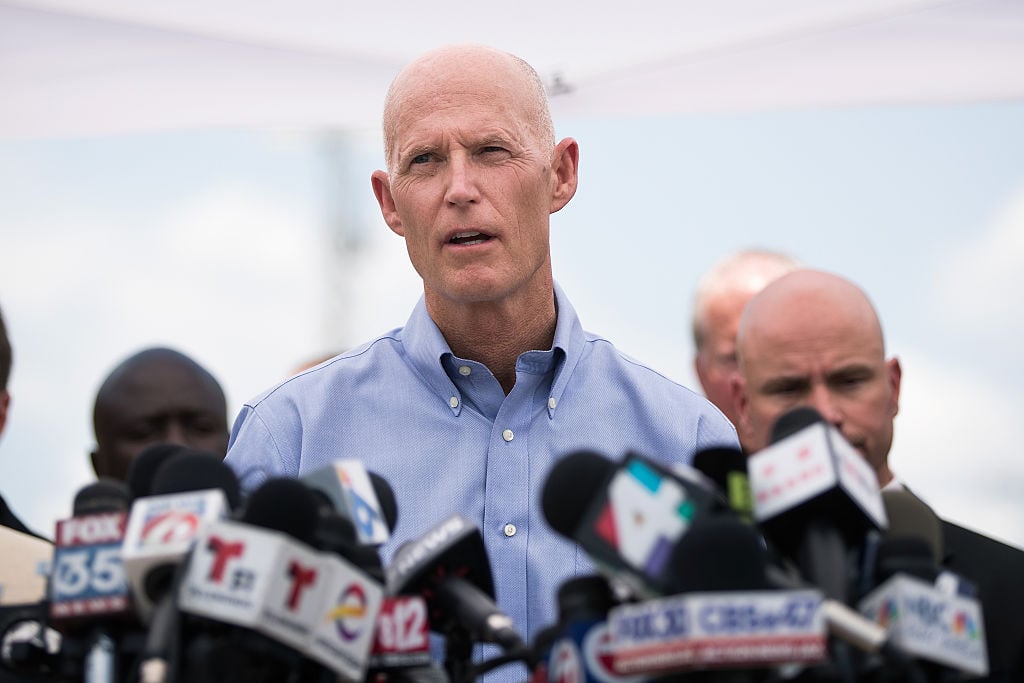 Estimated net worth: $232 million
Rick Scott, the outspoken governor of Florida who is currently running for Senate, commanded a net worth of $232 million in at the end of 2017, according to the Orlando Sentinel. That was up $83 million from a year earlier. Prior to getting involved with politics, Scott largely built his wealth in the for-profit health care industry and served in the Navy prior to starting his career in business. He transferred his assets to a blind trust after becoming governor.
Next: The richest member of Congress 
6. Rep. Darrell Issa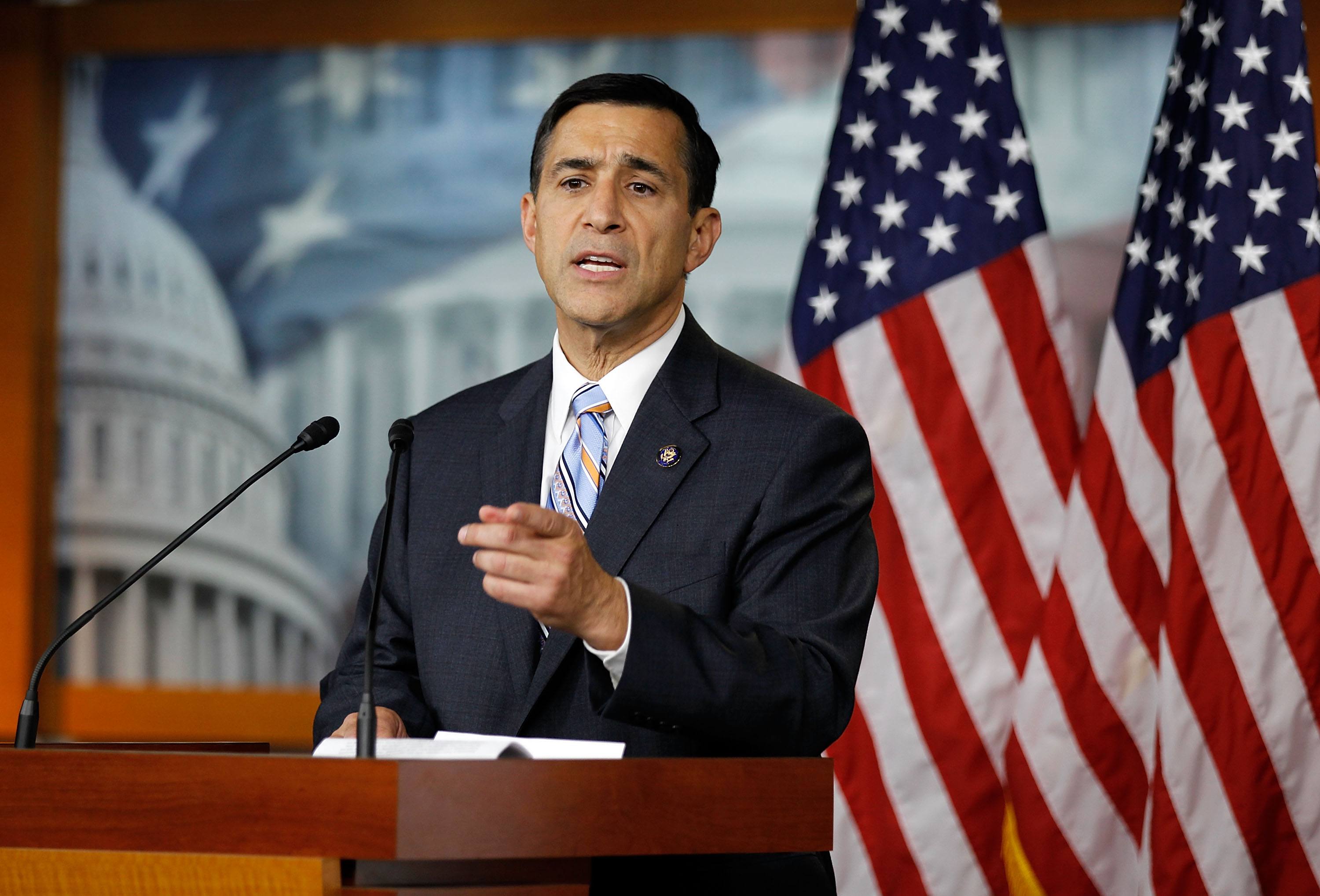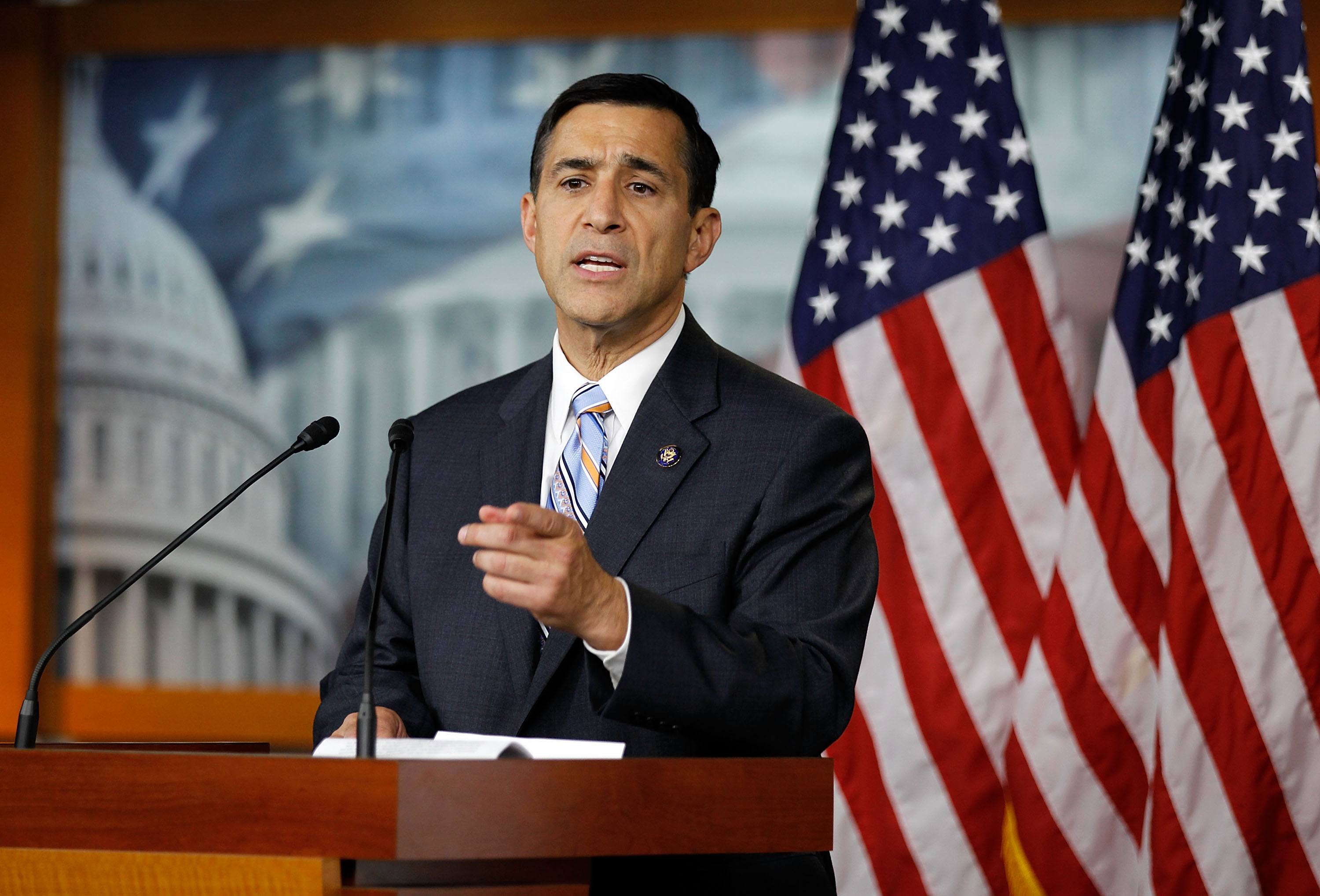 Estimated net worth: $283.3 million
Representative Darrell Issa was elected to his ninth term in 2016 in a squeaker of an election, winning by just over 1,600 votes. Roll Call estimates his wealth to be about $283.3 million, making him the richest member of Congress. His money comes in part from his time as CEO of Directed Electronics, an auto parts and accessories company.
Though Issa currently serves as the representative from California's 49th District, which includes portions of land between Los Angeles and San Diego, he won't be on this list much longer. He announced in January 2018 he wouldn't run for reelection.
Next: A billionaire governor from a Midwestern state 
5. Gov. Bruce Rauner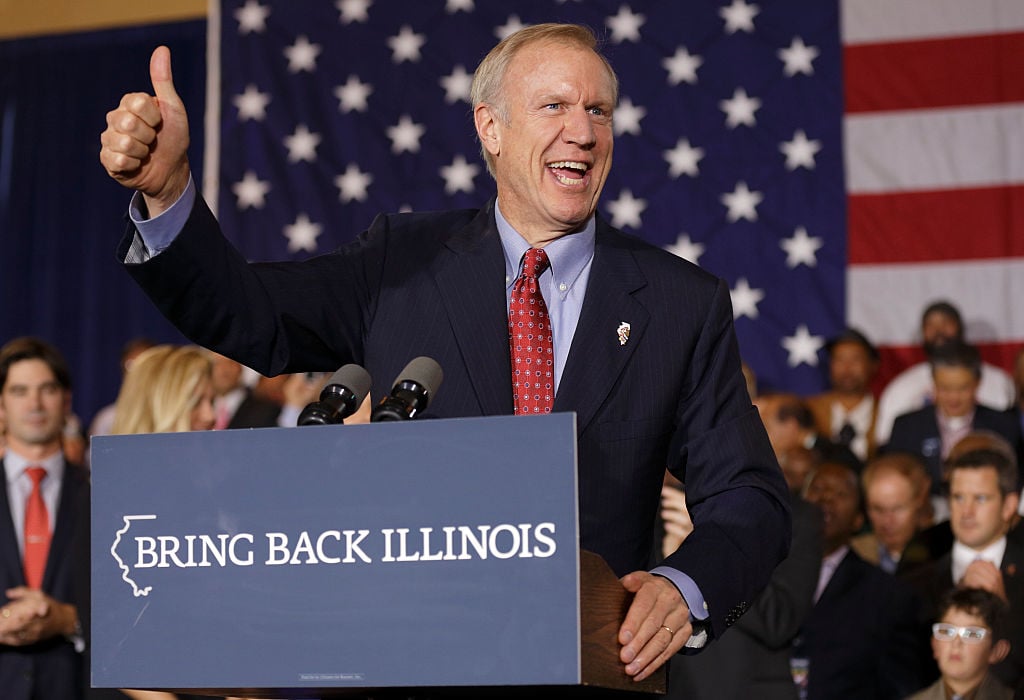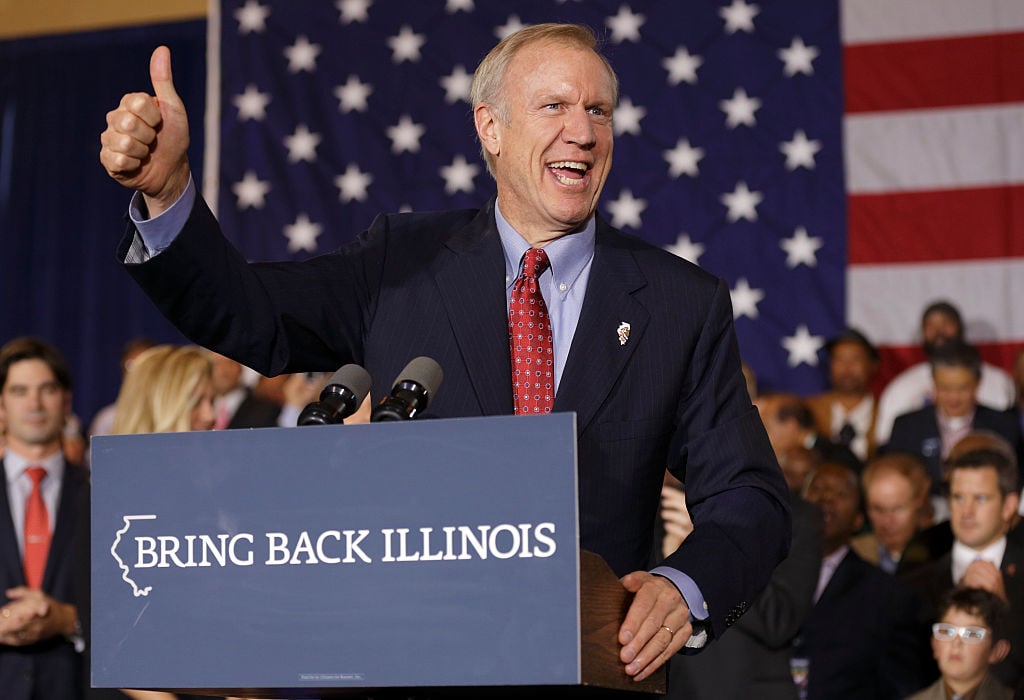 Estimated net worth: About $1 billion
Illinois Governor Bruce Rauner, who won the office in 2015, is worth just under $1 billion, according to NBC Chicago. Rauner has a background in finance, having served as chairman of GTCR, a Chicago-based private equity firm prior to his election. He also established his own venture capital firm, R8 Capital Partners, with the goal of investing in smaller, local companies. He earned a B.A. in economics from Dartmouth, and followed that up with an MBA from Harvard.
Next: This governor's family wealth comes from a chain of stores you probably shop at. 
4. Gov. Mark Dayton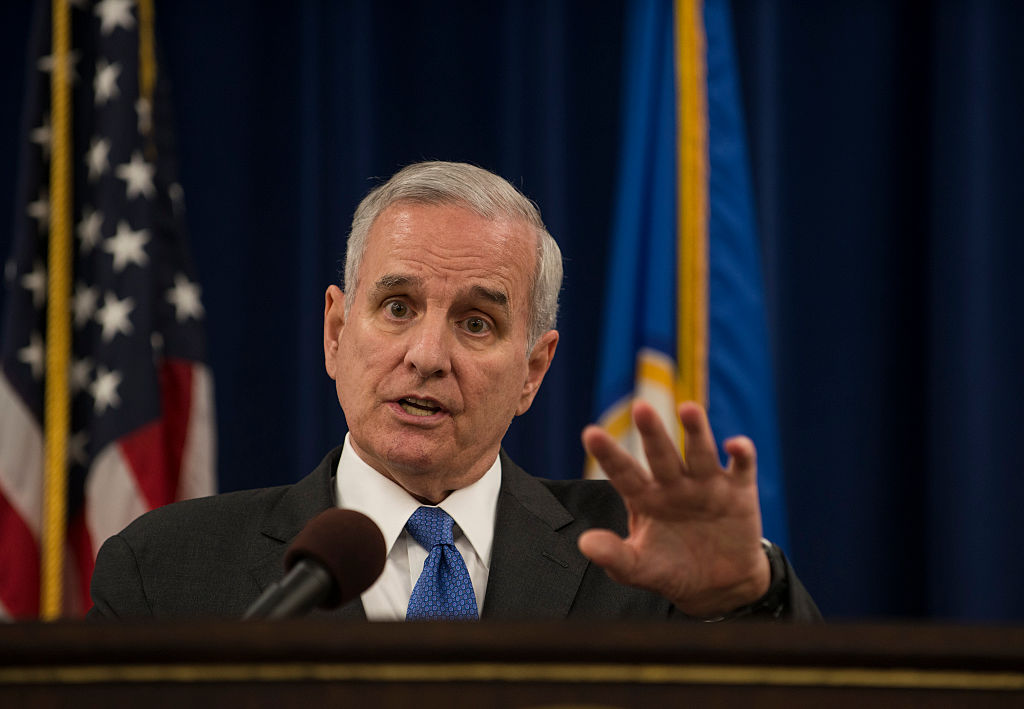 Estimated net worth: $1.6 billion (Dayton family)
While her personal net worth isn't clear, we do know that Minnesota governor Mark Dayton comes from a very wealthy family. The Dayton Family has a net worth of approximately $1.6 billion. Their fortunes can be traced back to Dayton's great-grandfather, who was the original founder of a department store that his family would go on to build into Target — the store chain we all know and love. Prior to becoming governor, Dayton was a Senator from 2001-2007, and the state's auditor for a stretch in the 1990s.
Next: This governor is heir to a truck stop chain. 
3. Gov. Bill Haslam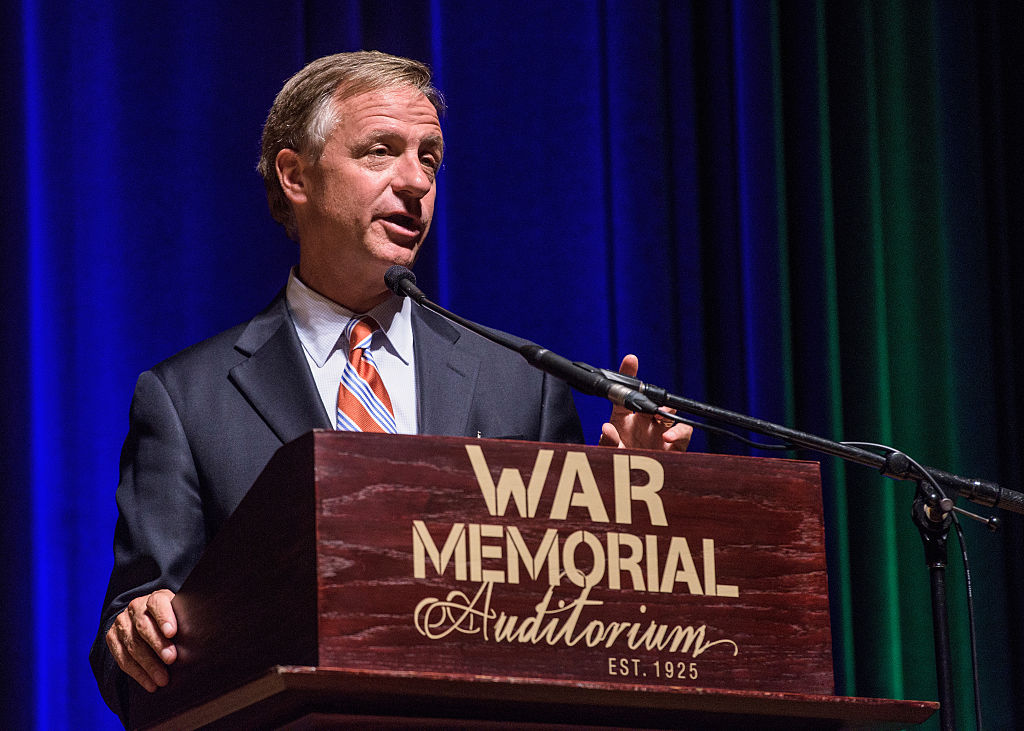 Estimated net worth: $1.8 billion
Governor Bill Haslam of Tennessee came out of nowhere to become one of the country's richest politicians. According to calculations from Forbes, Haslam is worth $1.8 billion. Haslam is an heir to the Flying J truck stop chain, and he was president of the company until 1999. He began his political career as the mayor of Knoxville in 2003. He was elected governor in 2010.
Next: A governor who made his fortune in the coal industry. 
2. Gov. Jim Justice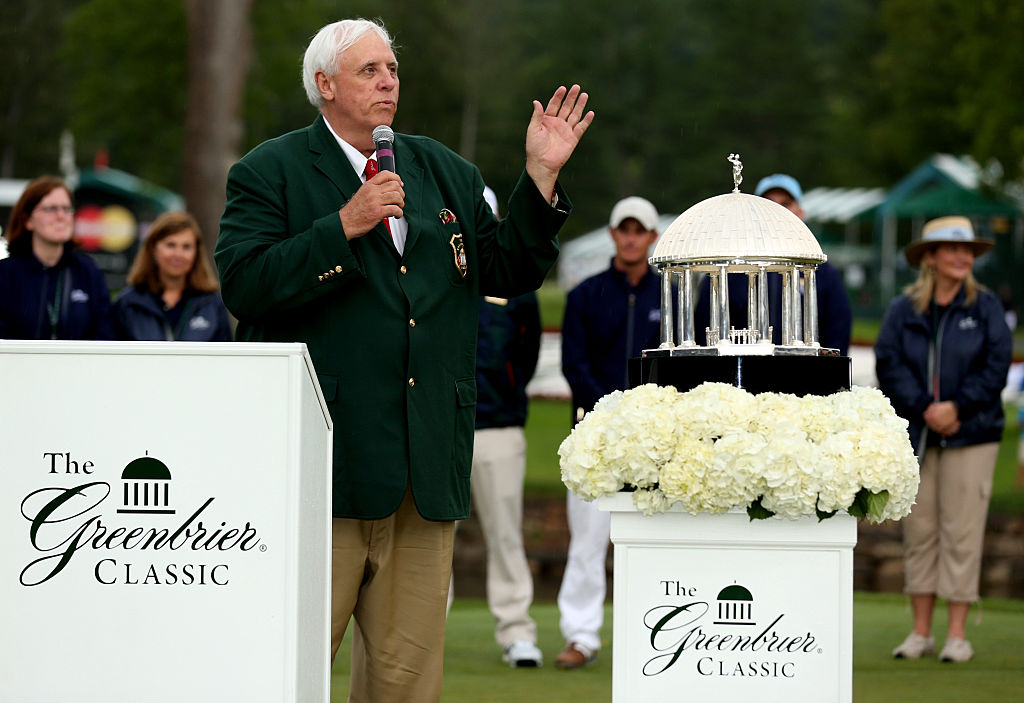 Estimated net worth: $1.9 billion
West Virginia Governor Jim Justice is worth nearly $2 billion, according to Forbes, making him the second-richest politician in the United States. West Virginia's sole billionaire was elected governor in 2016. His fortune comes from a coal business he inherited from his father. Today, he still owns coal mines in five states.
Next: It's no surprise who is No. 1 on this list.
1. President Donald Trump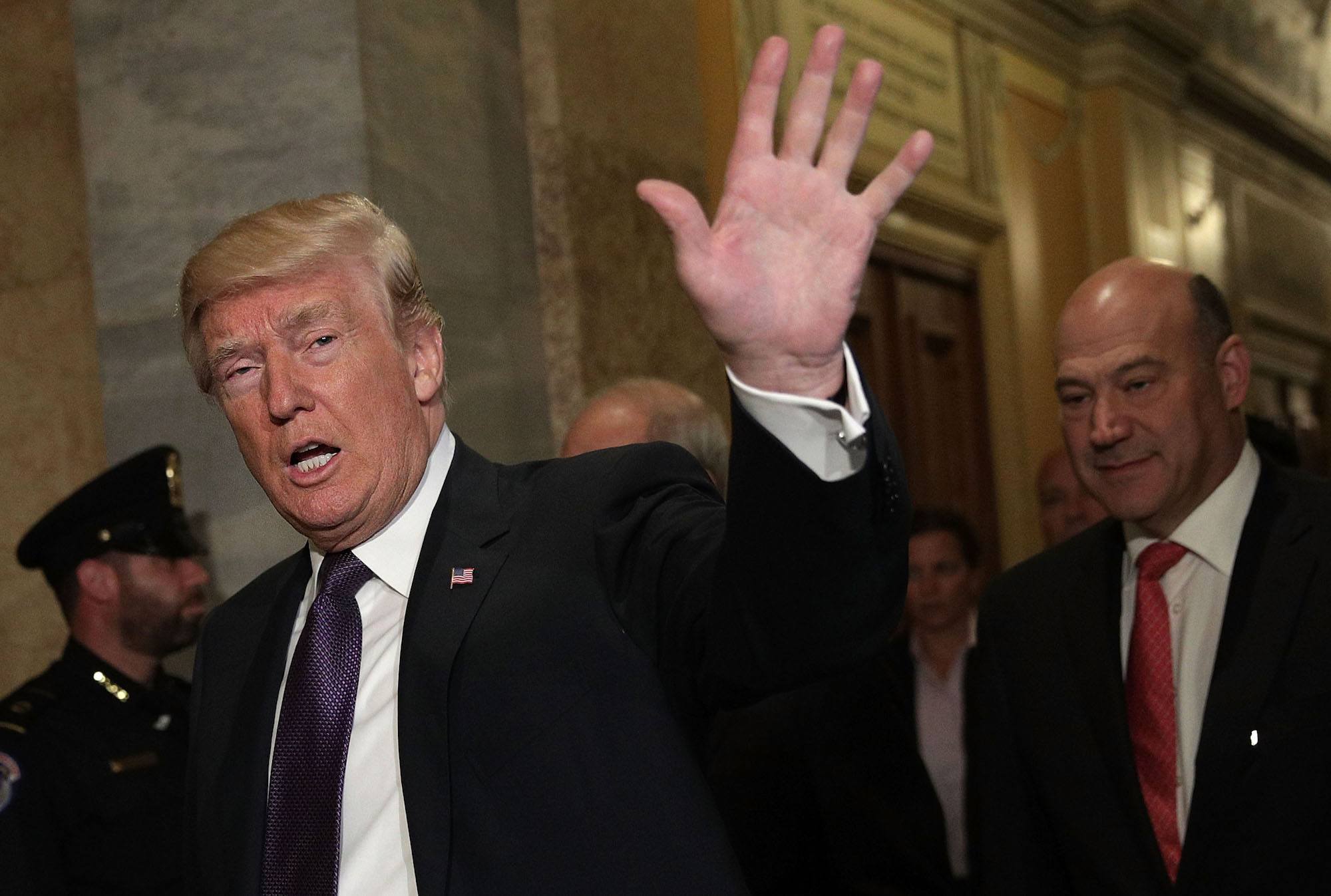 Estimated net worth: $3.1 billion
His net worth may be falling, but President Donald Trump is still the richest politician in America. He dropped more than 200 spots on the Forbes billionaires list in 2018, with his estimated net worth going from $3.5 billion to $3.1 billion. Bloomberg thinks he's worth even less now – about $2.8 billion. His money comes from real estate investments, golf courses, and a winery, as well as his television career on The Apprentice.
Additional reporting by Megan Elliott.