Rihanna Addresses Pregnancy Chatter in New Interview
For months, the Rihanna Navy—and others—have been trying to figure out if the star has a bun in the oven. Off and on, fans have been commenting about her photos, saying that it looks likes she's putting on weight and questioning whether she's pregnant. At one point, she was given the nickname "Thickanna" by the citizens of the Internet.
Always one to join in on the fun and someone who likes to keep us guessing, RiRi recently engaged in a Q&A session with fashion boss Anna Wintour. They both threw questions at one another and as you might have guessed, the topic of a baby came up for Rihanna.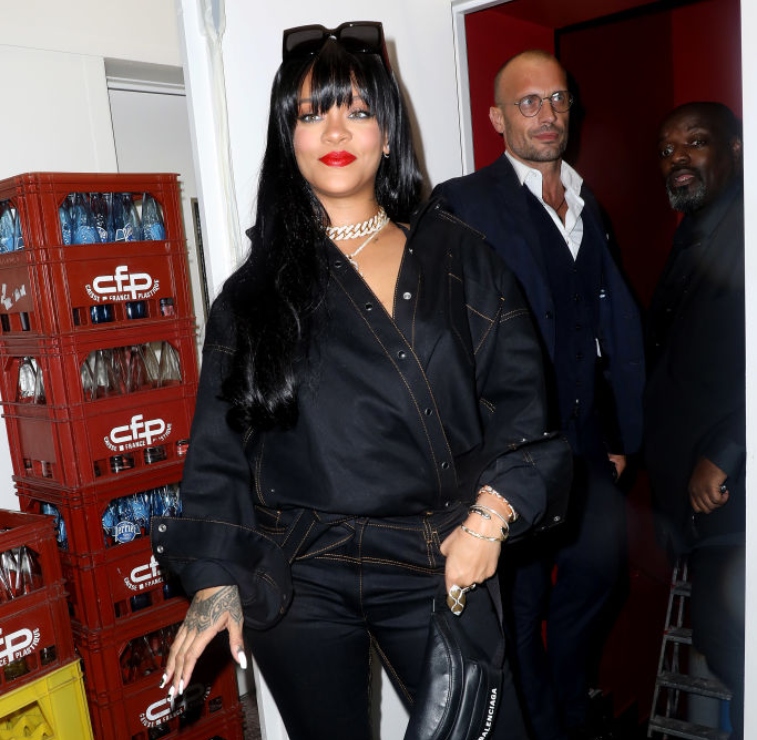 Rihanna was typical Rihanna
The music star/business mogul has been charming fans for over a decade with her laidback, down-to-earth demeanor, and she brought it to this giggle-filled interview with Wintour.
Speaking from an office in London, Rihanna answered questions from Wintour that were exactly the things fans wanted to know.
First up? Wintour flat out asks, "Rihanna, do you hope to have a baby soon?" Her response? Well, her facial expressions screamed "Whoa!" and she stuttered a bit from being caught off guard, but her words were these:
"I don't think about stuff like that but, you know, God's plan. But I look forward to all of the pregnancy rumors after this interview."
Despite her coy response, members of the RiRi Navy are still convinced she's pregnant as we speak, with some saying her face looks full and glowing, and that she flat out looks it. Wintour kept things going by asking about marriage and music, and the singer kept her cards close to her chest.
Rihanna is in love with her boyfriend so…
Fans have eagerly been awaiting news that either Rihanna is getting married or having a little one. She's been with her billionaire boyfriend Hassan Jameel since 2017 and has openly declared her love for him.
To her fans' surprise, she upped and moved to London in secret, which is where he currently resides. There, she's prone to less paparazzi and has more privacy than here in the States.
But does that mean wedding bells are in her near future? Wintour didn't ask that directly, but Rihanna did state that when it's time for her to choose a wedding dress designer, she'd want for it to be a collaboration between herself and Galliano. At least you know she's been thinking about it.
What else was revealed in the chat
One of the last things Wintour asked the Bajan pop queen is when her next album will be coming. Sorry fans, but there wasn't a definitive answer on that either.
She says it's "pending" and she knows it's time for her to hide from the Navy. As for Wintour? You might be astonished to learn that the fashion mogul drives herself around but admits she's terrible at it.
The two ladies shared their love for certain designers, but if there's one thing they don't have in common, it's the kitchen. Unlike RiRi who loves to spend time whipping something up, Wintour does not cook. But perhaps that explains Rihanna's new glow. Romance and food.