Why Rihanna Moved to London
Rihanna is now a Londoner. The pop star, fashion icon, and founder of Fenty Beauty moved across the pond. Learn why she made the move ahead.

Why Rihanna moved to London

Fenty products are manufactured in Paris and Italy and that's why Rihanna moved to London, so she could be closer to her Fenty team (Fenty is Rihanna's last name and the name she chose for her businesses not related to music), Rihanna told The New York Times.

Rihanna changed the beauty industry when she launched Fenty Beauty. The brand offered 40 shades of foundation ranging from palest to darkest. She's recently added even more shades to the line and plans to add more.

"I don't even think 40 shades is enough! And so I added 10 more recently, and we're not gonna stop there," Rihanna said.

It's recently been announced that Rihanna's created a luxury fashion line, Fenty, with LVMH. The entire line will be available to shop online starting May 29, 2019. Once again, Rihanna's changed the luxury fashion industry. Her partnership with LVMH is the first the LVMH has built from the ground up.

Aside from work, Rihanna may have had a personal reason for moving to London. Her boyfriend, Hassan Jameel, lives there.

29-year-old Jameel is a Saudia Arabian businessman. He's got a net worth of $1.5 billion. He's made his wealth working for the family business his father started named Abdul Latif Jameel. Rihanna's boyfriend is the deputy president and vice chairman of the business.

Where does Rihanna live in London?

We don't have Rihanna's London address because that'd cause obvious privacy and safety issues for her but we do know what's in her neighborhood.

"You know, there's a cute little Jamaican market near where I live right now," she said.

Also during her interview with The New York Times, Rihanna said that she enjoyed walking around her neighborhood. She told the publication she enjoyed "walking around the block."

When the reporter interviewing her expressed their surprise because part of Shoreditch had to be shut down for their interview (they met at a chocolate store) Rihanna replied, "No. This is not a regular day in London. It's a bank holiday. Everyone's out. It's insane."

Don't expect to recognize Rihanna when she's taking a stroll in her neighborhood. "When I go walking, I try to keep it a little incognito," she said.

Where did Rihanna live before moving to London?

Rihanna has owned a number of properties in recent years. She bought and still owns a property in her native home of Barbados.

Hollywood Hills used to be Rihanna's home until a stalker broke into her residence. In the months following the incident, Rihanna put the home up for sale.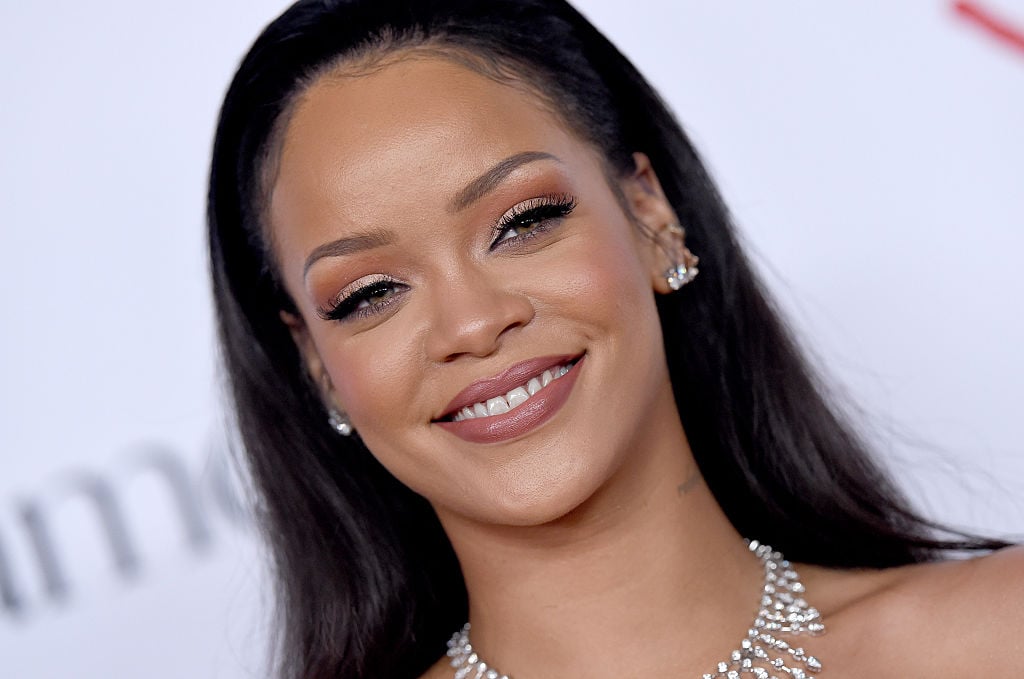 As of Dec. 2018, Rihanna still maintained a 3,500-square-foot condo in L.A., according to Variety. Purchased in 2014 for $5.45 million, the condo is on a high floor of L.A.'s Century City.
Now that Rihanna lives in London, here's hoping we see her with Prince Harry and Meghan Markle supporting a cause. She and the Duke of Sussex have known each other since 2016 when they were both tested for HIV/AIDS.