Rihanna Spends Close to $2 Million Every Year on This Extremely Personal Investment
Pop singer Rihanna became famous for singing songs like "Shut Up and Drive" and "Umbrella," reinforcing a sultry persona that fans just couldn't get enough of.
These days, however, the "Disturbia" singer has found the greatest success as a businesswoman, running her insanely profitable Fenty Cosmetics company.
In fact, due to all of her business ventures, Rihanna has become one of the wealthiest female musicians of her generation. What's more, the wealthy singer has no problem enjoying her wealth and has been known to go on some extravagant spending sprees. 
How did Rihanna earn her money?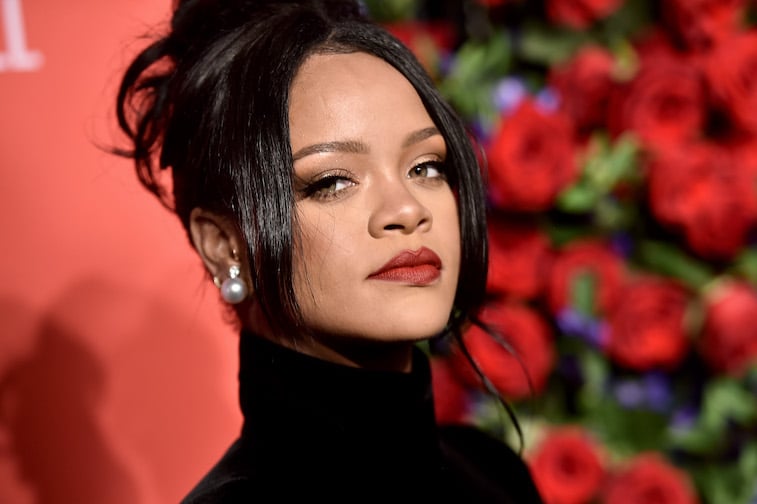 Rihanna rose to fame in 2007 with the album Good Girl Gone Bad. Her songs quickly became staples on the radio and at parties all around the world. But Rihanna wasn't content to stay in one industry and decided to branch out, creating her very own fragrance.
Rihanna's debut fragrance sold so well and enjoyed such positive consumer response that she eventually curated three more fragrances. She also started working with clothing companies, designing her own exclusive line of sneakers and lending her unique sense of style to luxury jewelry design.
However, she really hit her stride when she launched Fenty Beauty in 2017. Rihanna's cosmetics company was immediately popular, catering to people of every skin tone and background.
Not only have fans loved Fenty Beauty, but beauty experts and critics have praised Rihanna for creating a line that is both of such high quality and has the ability to work for clients of all complexions. Fenty Beauty has been referred to as a "game-changer" and in the two years since it debuted, it has only become more popular.
The cosmetics company has undoubtedly padded Rihanna's pockets to the extreme, and now, her estimated net worth is around $260 million. 
Rihanna has spent an outrageous amount of cash at strip clubs
While Rihanna does funnel a great deal of her cash into charitable endeavors, including her very own Believe Foundation and numerous other charities, she also has no problem dropping outrageous amounts of money on fun nights out with friends.
In fact, she is known for her spending at strip clubs, and on one occasion, she reportedly spent $8,000 at a Miami-based strip club. 
On another crazy night out, Rihanna and her longtime friend, rapper Drake, dropped $17,000 at a Houston strip club. Other reports claim that the two actually spent closer to $97,000 during that particular night, and partied at the club until the wee hours of the morning.
Rihanna loves shopping and vacations
In addition to wild nights out at the strip club, Rihanna spends her days in a truly luxurious fashion, benefiting her star status.
Reportedly, she spends $38,000 weekly on her extravagant beauty regimen, including everything from manicure-pedicures to dermatological treatments and lash appointments.
She also has a staff on hand to take care of her needs, including a private chef who is responsible for curating healthy meals for the star.
Rihanna also has a fondness for luxurious vacations and especially enjoys travel by yacht. Yachts offer privacy for celebrities who want to party in relative peace and also provide all of the amenities a big star could possibly ask for. She has been known to spend hundreds of thousands per week for a yacht and even enjoys taking her friends out on occasion.
All in all, Rihanna definitely enjoys the finer things in life and isn't ashamed of flaunting her wealth. With as hard as she works and all of her business investments, she will likely continue to enjoy her money for years to come.