Rihanna's COVID-19 Domestic Violence Fund Gives Back To a Cause She's Familiar With
In addition to the $1 million Rihanna has donated to help workers on the front line of the coronavirus outbreak, the singer has teamed up with the CEO of Twitter to aid one of LA's most vulnerable communities amid the lockdown. Rihanna is donating a massive pot of money to help victims of domestic abuse, many of whom are more susceptible to violence while forced to quarantine with their partners. The cause is close to Rihanna as she experienced a traumatic domestic violence situation that played out publicly.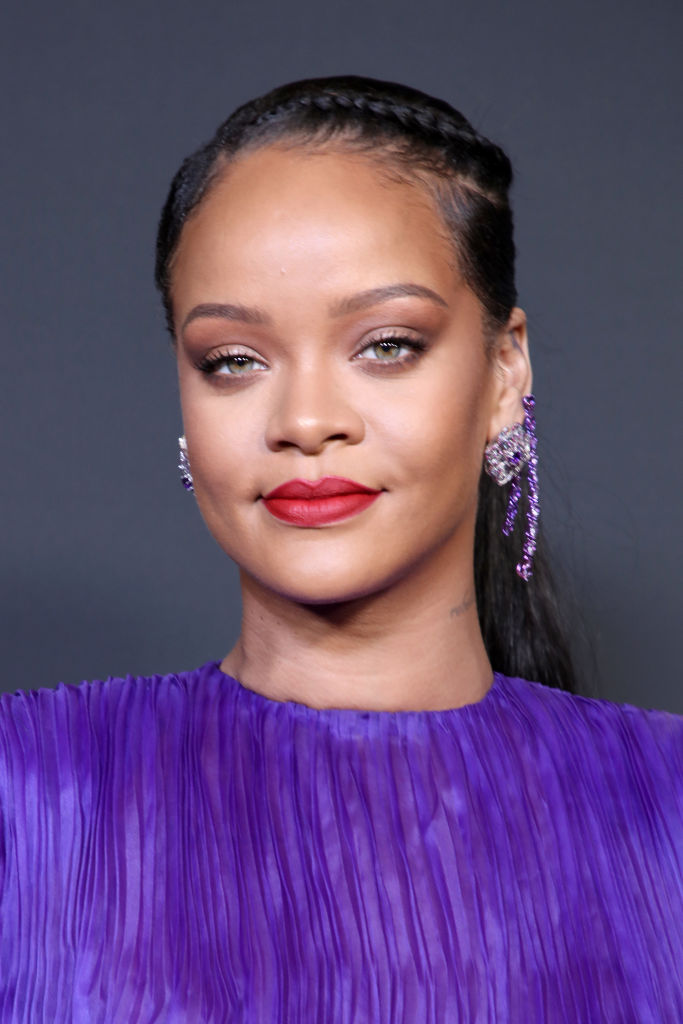 Rihanna partners with Twitter CEO to help domestic violence victims in LA with COVID-19 fund
TMZ reported that Rihanna and Jack Dorsey are sending a $4.2 million grant to the Mayor's Fund for LA to help domestic abuse victims. The huge donation was sparked by reports that roughly 90 people were turned away from full domestic violence shelters in L.A. weekly after California enacted a safer-at-home order in March.
The funds will help cover housing, meals, and counseling for 90 victims per week for 10 weeks. Money will extend to an additional 90 victims per week for 10 weeks after the initial timeline.
Dorsey previously announced that he was donating 28% of his wealth to coronavirus relief efforts, which amounted to $1 billion.
Rihanna has personally experienced domestic violence in her past relationship with Chris Brown
Rihanna understands the great need potential victims face during this time. In 2009, she was assaulted and left battered and bruised by Brown after the two argued over Rihanna's suspicions that Brown was being unfaithful. Brown was arrested and later sentenced to five years' probation, community labor and one year of domestic-violence counseling.
They later reconciled before splitting after Rihanna says she felt a sense of responsibility to women who looked up to her. They remained friends on-and-off for a number of years.
In a 2012 interview with Oprah Winfrey, Rihanna spoke on the humiliation and shock the abuse caused her. She also spoke honestly about the dilemma she faced with whether or not to leave Brown, something a lot of domestic violence victims experience. 
"It was a weird, confusing space to be in," she said. "Because as angry as I was, as angry and hurt and betrayed, I just felt like he made that mistake because he needed help and who's going to help him? Nobody's going to say he needs help. Everybody's going to say he's a monster without looking at the source, and I was more concerned about him."
She also told Winfrey that she forgave Brown for what happened after she realized the effect it had on her behavior and music. She says she realized that in order for her to move forward, she had to forgive.
Brown spoke about the incident in his 2017 documentary Welcome To My Life. According to Brown, the 2009 incident was not the first time things became physical during an argument between him and Rihanna.
He alleged that they'd hit each other before and the night in question got out of hand after he says the singer tried to hit and kick him. Rihanna denied that she ever hit Brown in a 20/20 interview with Diana Sawyer in 2009 – but admitted that their relationship was "dangerous" and "obsessive." 
She ultimately decided to separate from Brown, explaining in a 2015 interview with Vanity Fair because she realized she deserved better.