#RIP: 16 Celebrities 'Killed' By Social Media
With the rise of social media and Twitter in particular, celebrity death hoaxes have become increasingly prevalent as the hashtag #RIP[insert celebrity's name] spreads quickly across the Internet without any actual proof of the star's death. These instances can teach us all a lesson in the importance of citing your sources and how easy it is to spread misinformation online, though for some, the spreading of such rumors is intentional. There's even a website called fakeawish.com in which users can insert a celebrity's name and generate outlandish death stories into fake news site templates.
The website Global Associated News is also well-known for propagating such hoaxes. Some celebrities take these incidences in stride and laugh them off (Jeff Goldblum, Reba McEntire), while others appear to be genuinely offended and say that their loved ones were truly worried about them after the news broke (Chloe Grace Moretz.) Here's a look at 16 of the most famous celebrity death hoaxes and rumors.
1. Cher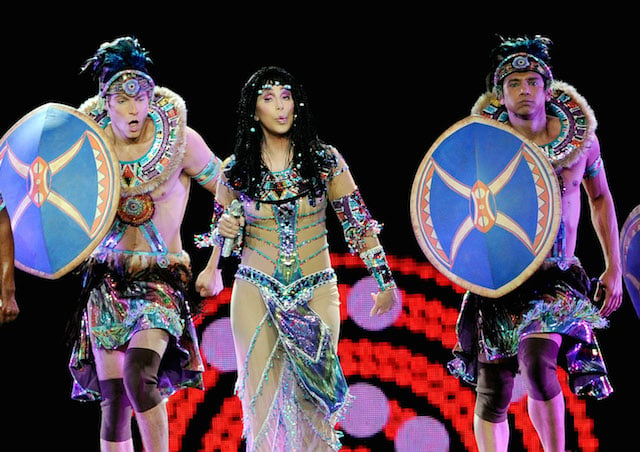 Cher's death rumor is interesting because no one started it on purpose, and it wasn't even her death the trending hashtag was referring to. In April of 2013, after the controversial former British Prime Minister Margaret Thatcher died, opponents began spreading the hashtag #nowthatchersdead, which was unfortunately misread by many, including Kim Kardashian. Thatcher had some controversial conservative policies that made many of her opponents happy to discuss on Twitter what they were going to do #nowthatchersdead, but for some the hashtag did not spread joy and instead announced the death of a beloved entertainer.
2. Justin Bieber
Bieber's death rumor is notable both because a lot of people wish he was actually dead (or, at the very least, deported from the country) and because a huge portion of his fan base is highly active on Twitter, so they completely flipped as soon as 'RIP Justin Bieber' began trending. This has actually happened several times as his increasingly wild behavior seems to make more people wish he would just go away, adding authenticity to the rumors of death by car crash or drug overdose.
3. Britney Spears
In 2009, Spears' twitter account was hacked and reports were perpetuated that the pop star had died. Recent mental breakdowns and bizarre behavior from the star made the rumors less surprising, as it seemed plausible that she may have met some sort of self-destructive end. Spears had, in the past, been victim of a previous death hoax alleging that she'd died in a car accident with former boyfriend Justin Timberlake. She later tweeted that she was "fine and dandy spending a quiet day at home relaxing."
4. Morgan Freeman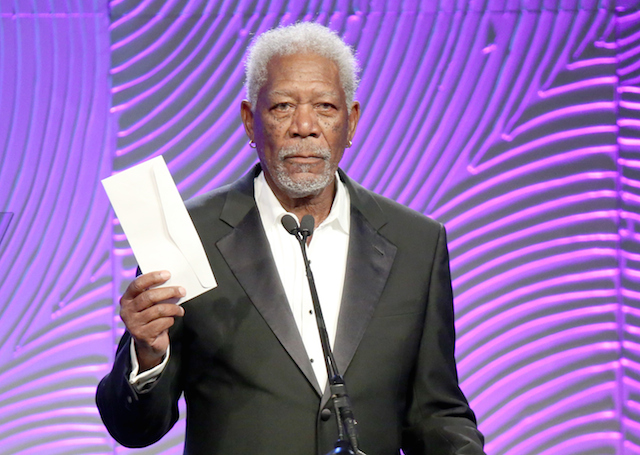 Morgan Freeman's death hoax is notable because the tweets that perpetuated it looked more legitimate than various fan tweets and reports from sites like Global Associated News that have perpetuated other celebrity death hoaxes. The tweet that started it all appeared to have come from CNN, which of course denied starting the rumor that Freeman had died in his home in September 2010. "RT @CNN: Breaking News: actor Morgan Freeman has passed away in his Burbank home," the tweet read and was repeatedly retweeted, even by legitimate news sources.
5. Natalie Portman, 6. Tom Hanks, 7. Jeff Goldblum, & 8. Tony Danza
There are certain death hoaxes that seem to be repeated for various celebrities and some how actually work to convince people perhaps unfamiliar with the previous rumor. Portman, Hanks, and Goldblum have all been falsely reported to be deceased after falling to their deaths off of cliffs in New Zealand. Hanks was the first one to have this particular manner of death reported, as false sources in 2006 claimed he'd fallen off a cliff in the country while filming there. Goldblum fell victim to the rumor in 2009, and refuted it by appearing on The Colbert Report to interrupt Stephen Colbert's coverage of his death, saying he wasn't even in New Zealand at the time he supposedly fell 60 feet to his death. Natalie Portman was the subject of the same hoax later that year. The same rumor again spread about Danza in fall 2011. Next time you hear that a celeb has plummeted to a gruesome demise, double check your sources before tweeting about it.
9. Chloe Grace Moretz, 10. Reba McEntire, & 11. Russell Crowe
All of these stars have, at different times, been thought to have met their maker after falling from the Austrian Alps. Crowe was rumored to have fallen off a cliff in the country in 2010. McEntire fell victim to the rumor the following year and though she took it in stride, even posting a funny picture of herself addressing the rumor on her Facebook page, she said that members of her family were very upset by the false reports. Moretz also said that family members became upset after it was reported last year that she'd fallen to her death in the country, though instead of making fun of the report she called whoever responsible "sick."
12. Charlie Sheen, 13. Avril Lavigne, & 14. Eddie Murphy
All the aforementioned stars have also been 'killed' the same way — terrible snowboarding accidents. In January 2011, reports circulated that the pop star Avril Lavigne was pronounced dead at a hospital in British Columbia after crashing into a tree while snowboarding. Charlie Sheen was reported to have suffered a similar accident in 2010 before then-wife Denise Richards tweeted that the rumors were false. Eddie Murphy has been rumored dead by snowboarding accident multiple times and multiple of his rumored deaths took place in those fictitiously dangerous Alps. There are a host of other celebrities who have also been rumored to have died while snowboarding.
15. Eminem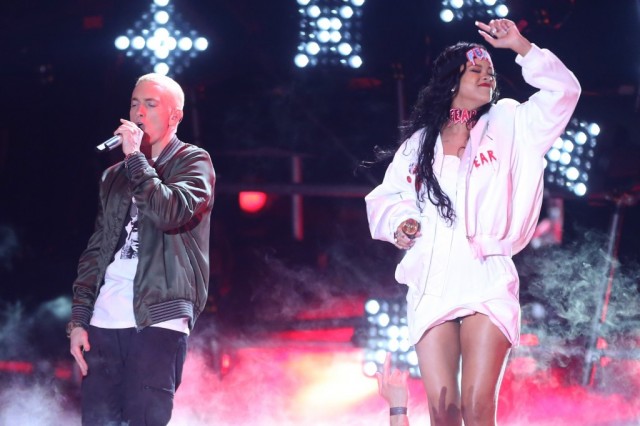 The violent deaths of rappers like Biggie Smalls and Tupac lent veracity to rumors that Detroit hip-hop star Eminem had died when in May 2010, a disturbing photo supposedly of the star dead in a pool of blood surfaced on Facebook. The caption to the photo read "left nearly DEAD after being stabbed 4 times in NYC!" Eminem denied the story. Who started the rumor and who was really shown in the grisly photo remains unknown.
16. Paul McCartney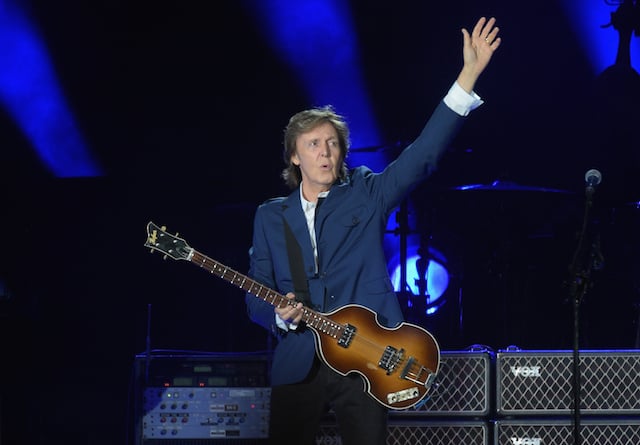 Paul McCarney's death rumor happened long before Twitter or the Internet was around to quickly disseminate false stories. Back in 1969, college students, Beatles fans, and conspiracy lovers began spreading rumors that McCartney had died in 1966 and was replaced by a look-alike. Evidence was taken from certain Beatles recordings, which when played backwards allegedly feature John Lennon saying "I buried Paul," and the cover artwork for the Beatles' album Abbey Road. Various details from that famous photograph, such as how Paul is out of step from the other Beatles, how he's barefoot as a corpse would be, and how the other Beatles seem to be dressed like a preacher (Lennon), a gravedigger (Harrison), and a mourner (Starr) all serve as evidence for the popular urban legend.
More From Entertainment Cheat Sheet: