'Rise of Skywalker' Star Oscar Isaac Describes 'Astounding' 'Star Wars: Episode IX' Scene He's In
The cast and filmmakers behind Star Wars: The Rise of Skywalker (a.k.a. Episode IX) held a press conference on December 4 to speak about the new film. They had just screened the film for the first time the previous day, and the press attending the conference still had not. Oscar Isaac in particular shared one description of a scene everyone can look for when they see the film after it opens December 20.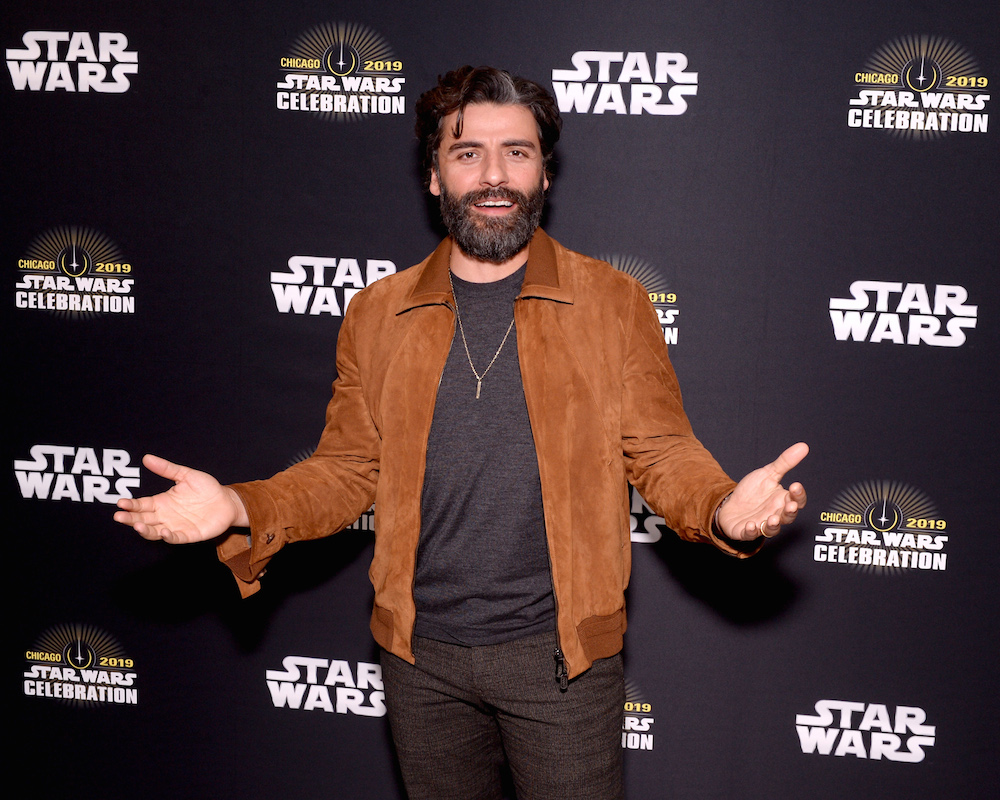 Oscar Isaac plays Poe Dameron, pilot for The Resistance. Episode IX will reunite Poe with Rey (Daisy Ridley) and Finn (John Boyega) on their climactic mission together. We'll have more with the cast and fimmakers behind Star Wars: The Rise of Skywalker all December.
Oscar Isaac called this 'Star Wars: The Rise of Skywalker' 'astounding'
The Star Wars movies always push the boundaries of visual effects, as the originals were groundbreaking for their space sequences and alien makeups. For Episode IX: The Rise of Skywalker, Oscar Isaac said they're pushing the boundaries of cinematography for Star Wars. 
"The way we approached shooting a lot of these scenes, there was a looseness to it," Isaac said. "There was things shot in beautiful, choreographed takes that are just astounding to watch."
There are no spoilers for The Rise of Skywalker just yet, but perhaps you'll know the astounding scene when you see it based on Oscar Isaac's description.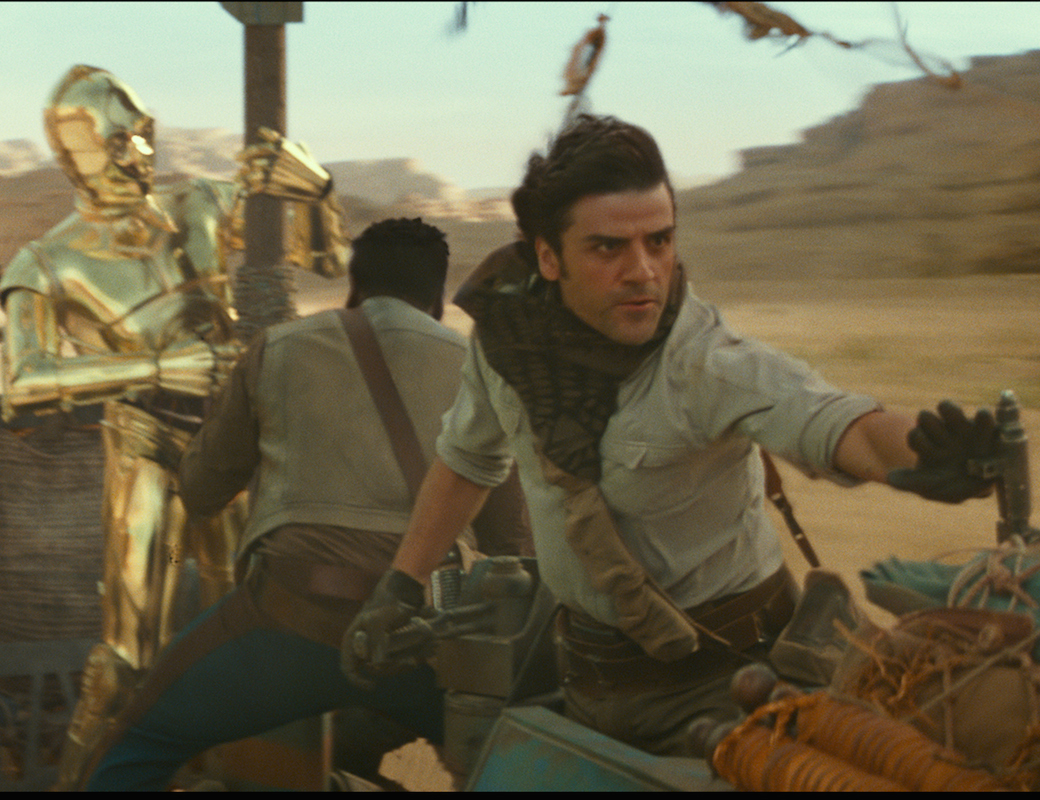 "You follow the character walking through this maze on an amazing planet with all these Storm Troopers and aliens and you realize it's all this one amazing continuous take with then us talking over each other," Isaac said. "It was that kind of trust that allowed I think a real spark of vitality."
'Episode IX: The Rise of Skywalker' takes Poe Dameron out of his X-wing
Star Wars: The Force Awakens and The Last Jedi allowed Poe Dameron to execute a lot of daring-dos in his X-Wing. He also got to be quite a smart alec over the intercom. Oscar Isaac says The Rise of Skywalker will take Poe out of his comfort zone.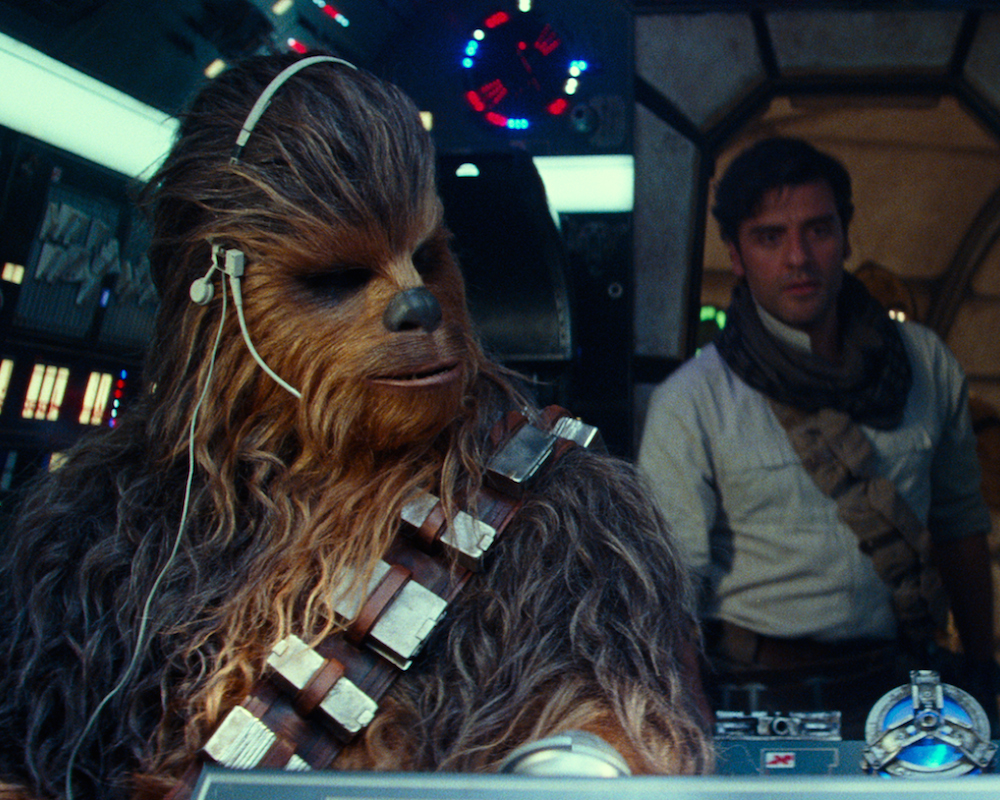 "He's kind of always been a bit of a wild card and figuring out where he fits in the story, while the story's being told," Isaac said. "I think with this one, J.J. and I talked and got excited about revealing a bit more of his personality. I think that really comes out because I'm taken away from my little box in space."
Reunited and it feels so good
In Star Wars: The Last Jedi, members of the Resistance went off on their own missions, including new hero Rose Tico (Kelly Marie Tran). The Rise of Skywalker reunites them for one last hurrah.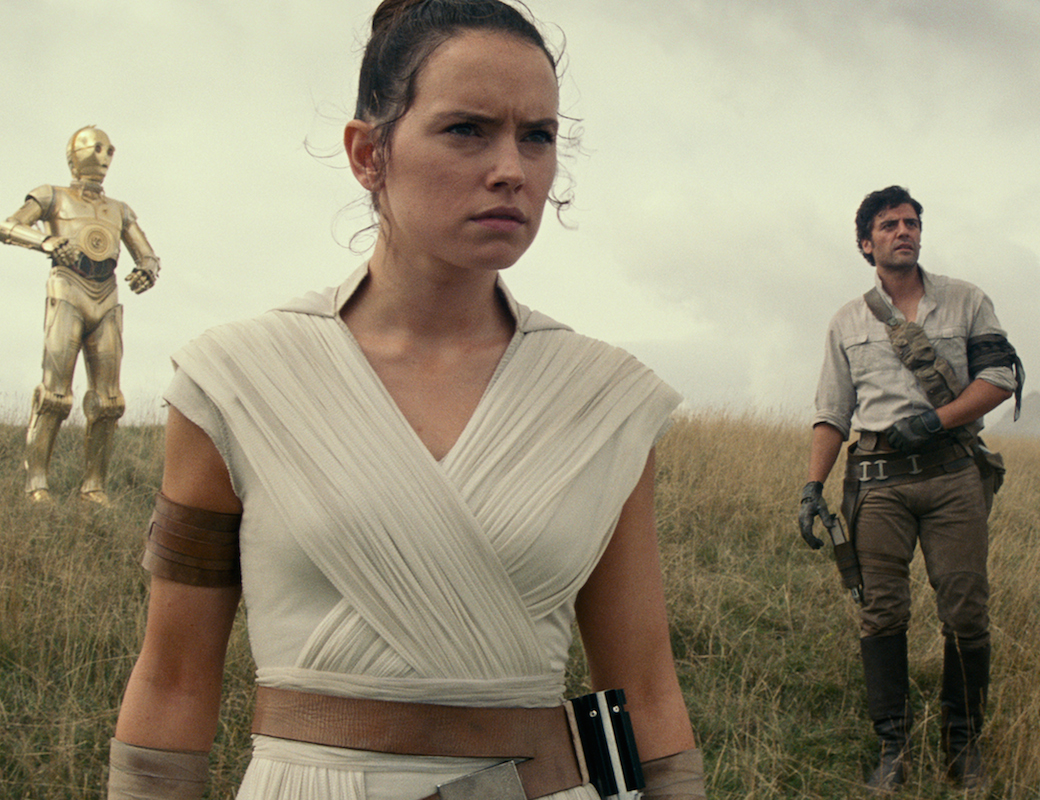 "I get to join my friends this time and you really get to see the interaction with the three," Isaac said. "The hope that I think that [Poe] in particular brings to this one is kind of a relentless, almost aggressive optimism he has and how that is tested and how he tries to be there for his friends, tries to boost them along even when it seems quite hopeless."