Rita Wilson Had an Extreme Reaction to the Medicine Used to Treat Her Coronavirus and Wants to Warns Others
It's safe to say that Tom Hanks and Rita Wilson are America's sweethearts. And one thing that Americans don't like to see is their sweethearts come down with coronavirus (COVID-19). Hanks and Wilson were some of the first celebrities to share their positive results after contracting the virus. Now, the two are on the mend, but there is one thing that Wilson wants everyone to know about the recovery process.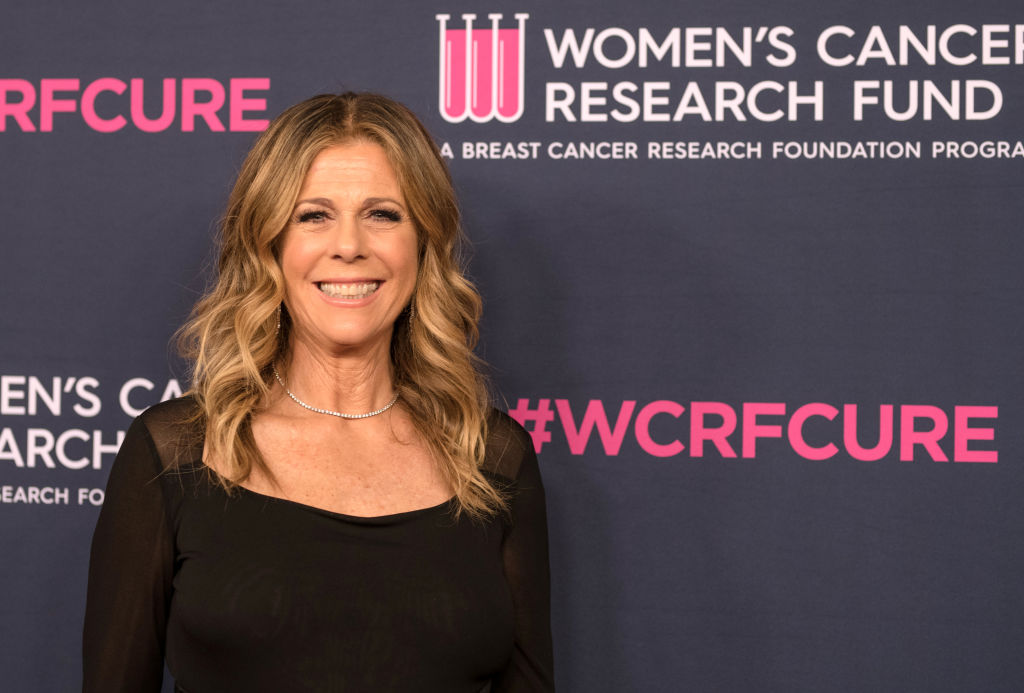 Tom Hanks and Rita Wilson get coronavirus
While in Australia for Hanks to film a new Baz Luhrmann film, the couple tested positive for coronavirus.
"Hello, folks," Hanks announced on Instagram. "Rita and I are down here in Australia. We felt a bit tired, like we had colds, and some body aches. Rita had some chills that came and went. Slight fevers too. To play things right, as is needed in the world right now, we were tested for the Coronavirus, and were found to be positive."
"Well, now," he continued. "What to do next? The Medical Officials have protocols that must be followed. We Hanks' will be tested, observed, and isolated for as long as public health and safety requires. Not much more to it than a one-day-at-a-time approach, no?
The two quarantined themselves immediately, but they still haven't been able to figure out how they caught the virus.
"It was somebody they said that Tom and I were both exposed to at the same time," Wilson said in an interview with CBS This Morning. "We don't know when that could have been or where, but all I can say is all of our close contacts — our family, our work team — no one has tested positive."
How are they being treated?
Wilson and Hanks both have had high fevers and chills throughout their battle with coronavirus. Wilson was given chloroquine in order to fight her fever. The drug has been in the news lately as a possible treatment for COVID-19.
"I know people have been taking this drug, but I can only tell you that I don't know if the drug worked or it was just time for the fever to break," Wilson said. "My fever did break, but the chloroquine had such extreme side effects."
"I was completely nauseous and I had vertigo," she continued. "I could not walk and my muscles felt very weak. I think people have to be very considerate about that drug. We don't know if it's helpful in this case."
Health experts have also cautioned people against taking the drug unnecessarily or without doctor supervision, as it has not yet been proven to help treat COVID-19 and could have serious side effects.
Other celebrities with COVID-19
Hanks and Wilson aren't the only celebs who have contracted the virus. Idris Elba and his wife Sabrina Dhowre-Elba also came down with the virus and urged people to take social distancing seriously. Prince Charles of the UK also contracted COVID-19, though his wife Camilla, Duchess of Cornwall was never infected. UK Prime Minister Boris Johnson was the first world leader to contract the illness. Bravo's Andy Cohen also battled the virus but is now doing better.