'Riverdale' Episode 8 Recap: The Whole Gang is 'In Treatment'
After a brief hiatus for Thanksgiving break, Riverdale's watcher is back and with a much closer view on the town's residents. Gina Torres guest stars in episode eight as a school counselor and head shrinker. Ms. Burble, licensed psychologist, actually. Make sure you get that title right as you read the recap of "In Treatment," but keep your reservations to yourself for now.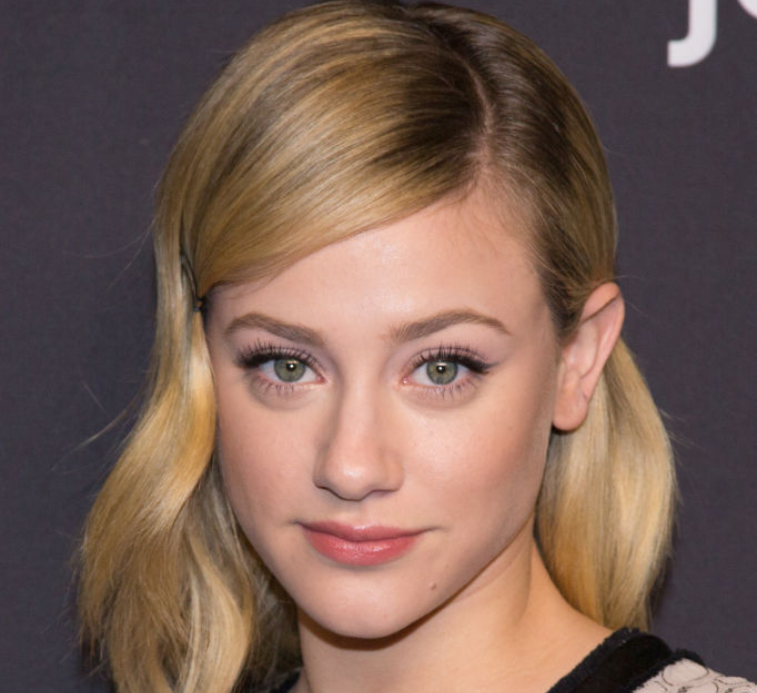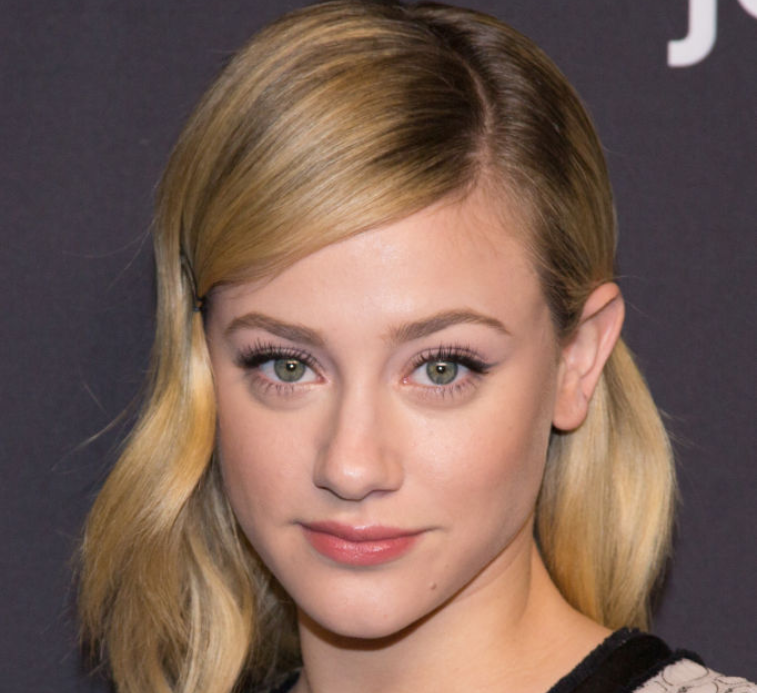 Betty and Alice hash things out … kind of
Alice confronts Betty about her private life, after opening her mail and learning she didn't get accepted to Yale. To find out why Betty is "unfocused" she snooped through her belongings and found a pack of birth control pills, and started an argument about it. Betty rightfully gets defensive.
Flash to school and Betty is sitting with Ms. Burble when Alice walks in on the session hoping to speak to the counselor about her daughter. Burble asks Betty if she keeps things from her mother and says she learned from the best. She then goes on a rant against Alice about her half-brother, Polly, the crazy nuns, Edgar, and Fizzle Rocks, the serial killer gene and everything else.
Alice, who's present at the session, defends herself by saying Betty is young and a child and she just wants to protect her. She then tells on herself by speaking on what Betty writes in her diaries. Ms. Burble points out her control issues and the need to keep Betty as a child, and not let her grow up. Things get emotional, but Alice still hasn't owned her mistakes. She does admit that she loves Betty the most. Uh oh, favorite child.
Archie faces his hurts
Archie was caught sleeping in class and the teacher sends him to Mrs. Burble. She kindly asks why he hasn't applied to college. He responds that he wants to carry on his dad's legacy and take care of the town. When she probes, she learns that Archie fancies himself a superhero like one in his favorite comics.
She points out that most superheroes create a persona to carry out their vigilante work, which is often rooted in anger. Archie goes off, talks about bad guys in town and how hurt and scared he is about his family and loved ones. He's upset about everything, yells and cries. She tells him he's ignoring negative consequences and has compulsive behavior. She urges him to focus on the community center by enlisting volunteers or starting a tip line, anything to stop him from going out at night and getting hurt. Is she sincere?
At home that evening, he tells his mother he wants to move out and into the community ctr. He's 18 and can do it, plus it's safer with Dodger's fam out there. He then goes to the center with his bags and hooks up an analog answering machine to start taking tip line calls.
Cheryl realizes she's not crazy
Cheryl is then called down the principal's office about her attendance. Mr. Honey says he's replacing her with an adult coach for the Vixens because she doesn't have her stuff together. She's so overwhelmed with grief, he is sending her to Ms. Burble and if she gives the green light, Cheryl can stay with the Vixens. Cheryl of course is snippy, but Ms. Burble gets her to soften up.
Cheryl shares how she talks to Jason in the chapel, and breaks down crying, wondering if she's crazy. Burble says she's experienced so much grief and trauma, she only believes she's being haunted by odd occurrences in her home. Burble thinks Cheryl is being gaslighted and that's where the Julian weirdness is coming from. She then suggests she gets a swab test to verify whether she contains only her DNA or the triplet she absorbed. But Burble goes along with the recommendation to bring a coach on board to head the Vixens while Cheryl focuses on herself. Cheryl is upset about it, but must accept it.
Veronica acknowledges her mutually obsessive relationship with her father
Hiram calls Veronica into his office to talks about his first bottle of rum and her Harvard admission status. In class, she receives a call from a Harvard dean with her acceptance news, but she learns her dad got involved because the dean says to thank Hiram for the bottle of rum.
She then goes to see the Ms. Burble, and runs down all the ways her father has done her wrong, bringing up his meddling ways, Archie, her business, and her half-sister. Burble asserts that she and her father have a primal relationship based on obsession and suggests Veronica is just like him. The good grades and successful entrepreneurial runs are similar, but Burble tells her she needs to cut ties in their unhealthy relationship.
She says Veronica needs to stop answering to his beck and call and get out of the "dance with death" she's locked in with him. Hiram is trolling her, and Veronica's case is similar to those of Elektra and Oedipus in Greek mythology with their parents. She needs to cut ties.
Jughead gets examined too
Jughead winds up at Riverdale High when Dupont calls him a slacker and tells him to get his teacher recommendations for college from his old/future alma mater. He goes there to get his transcripts, but Burble somehow gets an opportunity to pick his brain.
He discusses Chipping and the Baxter Brothers books. She challenges him by asking if he's chasing windmills by doing his investigation and idolizing his grandfather. At first, Jughead is angry, but she frames things from FP's perspective.
How does he think his father feels about Jughead trying to raise up a man in prestige that abused him and caused him pain? It gives Jughead pause, and he decides to shift his focus from grandpa's book legacy to appreciating the sacrifices FP has made to give him a better chance—including going to Stonewall Prep. But Burble still encourages Jughead to do the work and investigate on the Baxter Boys authorship, but without righteous anger.
Changes come for everyone
At the end, Betty and Alice share a loving moment. Archie receives a message on his tip line answering machine where some kid calls and reports that a man hits his mother, but instead of reporting it, Archie puts on his vigilante costume.
Cheryl and Toni meet up, and they read Cheryl's DNA results; there is no absorbed triplet DNA, only hers. It means someone is messing with her at Thistlehouse. Could it be the video-recording voyeur?
Veronica, sitting in her father's office chair, is confronted by an angry Hiram about her decision to reject Harvard's offer. She tells him she won't live out his vision. He doesn't like her challenging him, but she says she's going to "kill him" on the business battlefield and beat him in a superior manner, just like Oedipus and Elektra had to do. He's not happy.
Jughead and Betty go over his schoolwork, college applications, and sleuthing into the Baxter Brothers. With the latter, he learned that there were multiple deaths of previous writers and that Dupont and his grandfather are the only two living members of their secret group from back in the day. Something is amiss, and the digging continues.