Rob Kardashian and Blac Chyna Resolve Custody Battle, Say They're Co-Parenting Daughter Dream
Rob Kardashian and his ex-girlfriend Blac Chyna appear to have resolved the custody battle over their 2-year-old daughter Dream. On Tuesday, Kardashian and Chyna had a surprisingly polite exchange on Twitter, with each insisting that they had smoothed over their differences and were focused on what was best for their little girl.
Kardashian says he and Chyna are "co-parenting"
"Angela and I are both actively co-parenting and there are no pending or active custody cases," Kardashian tweeted. (Chyna's real name is Angela White.)
Then Chyna chimed in to explain that they were both focused on the best interests of their daughter. She went on to praise Kardashian's parenting skills.
"Robert and I only concern is what's in the best interest of our daughter that we both equally love," she tweeted. "Additionally, Robert is a wonderful father to our Dreamy!"
Kardashian and Chyna's rocky relationship history
While Kardashian and Chyna appear to be on good terms at the moment, things haven't always been peaceful between them, as People outlined in a timeline of their relationship.
Chyna and Kardashian started dating in 2016 and got engaged in April of that year.  In May, the model and former exotic dancer announced she was pregnant. She gave birth to Dream in November 2016. But even before the baby's birth, there were signs the couple was having problems, with reports of big fights between the two.
The arrival of Dream apparently wasn't enough to keep the two together. Kardashian and Chyna broke up and reconciled several times in 2017. In July, Kardashian posted sexually explicit photos of his ex on Instagram. Chyna responded by obtaining a temporary restraining order against the father of her child. In September 2017, the two agreed to share joint custody of Dream.
But the joint custody agreement didn't exactly settle all the issues with the couple. In a lawsuit, Kardashian claimed that Chyna only got pregnant in an attempt to "shake down the Kardashian family." Chyna shot back with allegations that Kardashian was abusive.
Kardashian and Chyna have clashed over child support in the past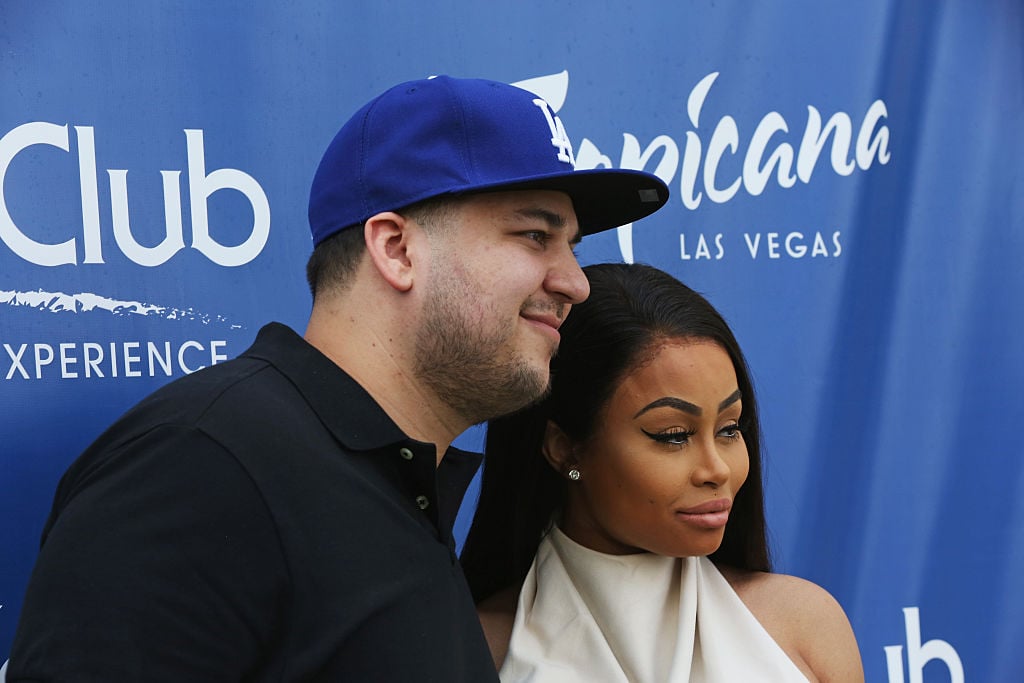 As part of their 2017 custody agreement, Kardashian agreed to pay Chyna $20,000 per month in child support, or $240,000 a year. At the time, Kardashian was earning more than $1 million annually from Keeping Up with the Kardashians.
But in November 2018, Kardashian asked to have that payment lowered. He said he could no longer afford the five-figure monthly bills, arguing that the couple's volatile on-again, off-again relationship and Chyna's claims of domestic violence damaged his career. Kardashian said he stopped participating in KUWTK and was no longer earning money from the show and that he now had a lower income than his ex.
At the time, Kardashian wanted nearly $3,000 in support payments from Chyna, People reported. The couple was scheduled to meet with a judge in December 2018 to work out the issue. While it's not clear exactly how their child support disagreement was resolved, it appears that the two have called a truce in their ongoing battle for the good of their daughter – at least for now.
Check out The Cheat Sheet on Facebook!