Rob Lowe Waters His Christmas Tree With 7UP — Here's Why
Rob Lowe's got a rather unusual tip when it comes to the holidays.
The actor, who stars in the new Netflix original movie, Holiday in the Wild, appeared in an episode of The Ellen DeGeneres Show that aired earlier this week on Dec. 2, 2019. Lowe, 55, discussed pictures from his Instagram, being one of People's Sexiest Men Alive, and decorating for the holidays, according to People.
At one point during Lowe's conversation with host, Ellen DeGeneres, Lowe's weird "obsession" having to do with holiday decorating came up.
Rob Lowe's doesn't want Christmas tree 'drying out too soon'
DeGeneres had kind things to say about the Lowe household in the month of December — "Their house is so lovely and it's so cozy for the holidays" — and she asked Lowe whether or not they had started decorating.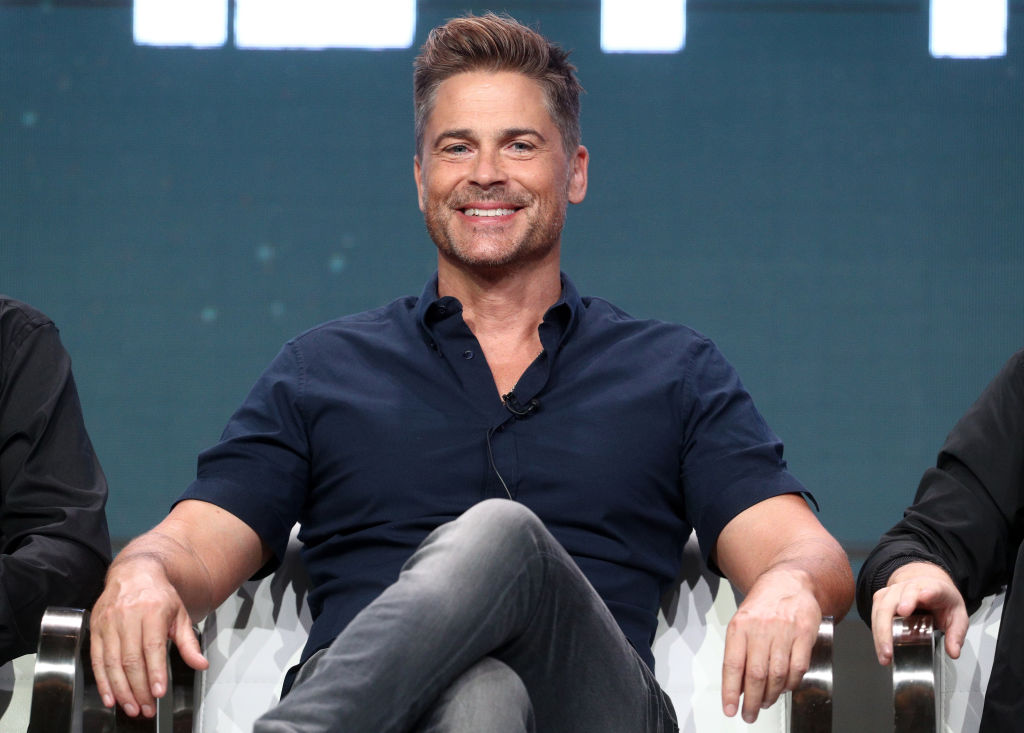 That's when Lowe confessed to keeping his Christmas tree hydrated with 7UP not just water.
He confessed to not being involved when it comes to the house, but when their family Christmas tree's involved, he's all about it.
"I have an obsession. You know me — I'm not really involved in the house, I live in the house, I love the house, but that's [my wife] Sheryl's domain," Lowe said. "But when it comes to the Christmas tree, I am all over it. I'm obsessed with it drying out too soon."
"It's the only thing he's ever done around the house," Lowe's 24-year-old son, John Owen, said from backstage where he commented or trolled his dad. When DeGeneres shared his remark on screen for everyone to see, Lowe chimed in on his son's joke.
"He's right about this," Lowe admitted. "I have a phobia about the pine needles, they get all brittle and fall and then they're just going to be flammable."
Lowe's Christmas tree watering recipe
DeGeneres suggested watering the Christmas tree with not just water but 7UP and Lowe said he's already on it. He shared his recipe for keeping his tree looking good throughout the holiday season. "It's half 7UP, half water. I am obsessed with this. This is all I care about during the holidays."
Go to 4:16-mark to watch Lowe talk about watering his Christmas tree with 7UP.
We have a feeling since Lowe and DeGeneres talked about 7UP, the soda brand is going to see an uptick in sales this month.
His family's Christmas trees have been perfection
After scrolling through Lowe's Instagram, we might have to try his 7UP trick because judging by pictures he's posted over the years of his family's home during the holidays, their Christmas tree looks practically perfect. Not a stray pine needle to be seen.
Just look at his family's Christmas tree from last year. Still going strong on Dec. 23, 2018.
And their tree on Dec. 16, 2017. "Our Tree," Lowe captioned the post. "And Santa's arrival is still a ways off!" That 7UP and water mixture sure looked to be working.
Here's their tree in 2016. Just, wow.
Clearly, Lowe and his family know a thing or two about holiday decorations. Maybe we'll take his word for it and start watering our real Christmas trees with a mixture of 7UP and water.