Robbie Rogers to Help ABC Become Even More Diverse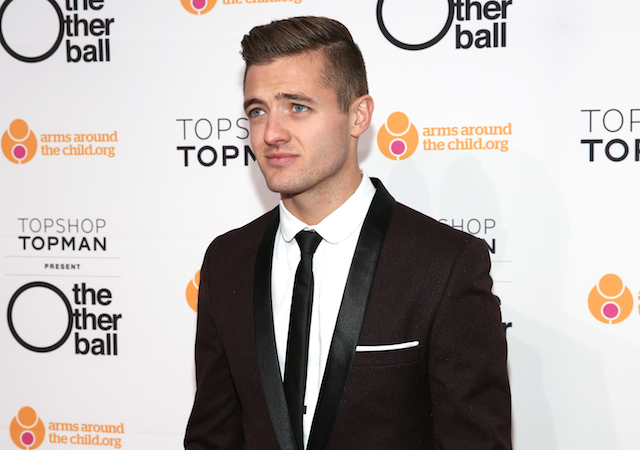 ABC unveiled a diverse new lineup of shows this fall, and it looks like the network is planning on continuing that trend. The latest project? The network is reportedly developing a comedy based on the life of professional soccer player Robbie Rogers, who became the first openly gay man to play in a major North American sports league.
According to Deadline, ABC has closed a deal for the single-camera sitcom, entitled Men in Shorts. Per the description, the show will reportedly follow a young pro soccer player who "takes one small step out of the closet and one giant leap into the spotlight." The project comes from producers Craig Zadan and Neil Meron, whose banner Storyline Entertainment teamed up with Universal Television to option the athlete's story rights in July. Claudia Lonow, who created the 2012 ABC sitcom How to Live With Your Parents (For The Rest of Your Life), will serve as showrunner and pen the script alongside Jordon Nardino (Desperate Housewives). Zadan, Meron, Lonow, and Nardino will all executive produce, while Rogers himself will also have input as a producer.
Rogers made his first appearance as a pro on the Dutch team Heerenveen. He won the MLS cup and competed in the 2008 Olympics during his five seasons with Major League Soccer's Columbus Crew and later also spent a brief period on English team Leeds United. In February 2013, at the age of 25, he announced his retirement and revealed he was gay in one public statement, saying he was leaving the game in order to avoid scrutiny. He changed his mind only a couple of months later, instead choosing to use his platform and join the L.A. Galaxy, where he currently remains.
As is normally the case, the project will take certain liberties with the show. On the show, the protagonist's parents are still together. Plus, while Rogers's father has been accepting of his son, the dad on the series has a more difficult time being supportive. The series will also chronicle not only how the soccer player's friends and teammates interact with him after his coming out, but also how it makes them start evaluating secrets of their own that keep them from being happy.
Men In Shorts will reportedly features elements of both a family and workplace comedy. "To me, a sports team locker room is a workplace we haven't seen before," Lonow said, per Deadline. The screenwriter reportedly decided to pursue the series after meeting Rogers and becoming "absolutely captivated by his charm and his humor."
The show has a strong team behind it, with Zadan and Meron just coming off a big Emmy run, earning a total of 18 nominations for several projects, including NBC's Sound Of Music Live and two biographical works, the Bonnie & Clyde miniseries and the Anna Nicole movie.
ABC has been making a point to feature more diverse types of characters lately. This past fall, the network introduced one of the most varied fall programming slates in TV history, with three ethnic family comedies and a second Shonda Rhimes series starring a black actress. Of the three shows that have already premiered, two — Anthony Anderson's Black-ish and Rhimes's How to Get Away with Murder — have proven to be widely successful. Men in Shorts looks to be a continuation of the same effort to feature authentic, relatable voices that represent varied backgrounds and cultures.
However, Men in Shorts isn't the only budding Hollywood project to center on a gay pro athlete. Actress Jamie Lee Curtis and producer Ross Katz are reportedly creating a movie based on Out at Home: The Glenn Burke Story, the story of the Los Angeles Dodgers and Oakland A's player who opened up about his sexuality to management and teammates. Meanwhile, OWN announced that it's developing a docu-series about Michael Sam, the first openly gay football player to be drafted into the NFL, although the project has since been postponed.
More from Entertainment Cheat Sheet:
Want more great content like this? Sign up here to receive the best of Cheat Sheet delivered daily. No spam; just tailored content straight to your inbox.