Robert Downey Jr. Is Coming Back As Tony Stark But Marvel Fans Are Torn
Some media outlets figured Tony Stark would come back in some form in a future MCU film. Though we didn't think it would be in flashbacks. News has broken Robert Downey, Jr. will have a cameo in the upcoming Black Widow movie, which takes place long before Natasha Romanoff's death.
Yes, those deaths of her and Stark in Avengers: Endgame were powerful endings for both iconic characters. For most fans, this was a fittingly heroic conclusion for Iron Man. Having him return in Black Widow makes his death seem a little anticlimactic, despite events of this film looping back to the time of Civil War and Infinity War.
Reddit is conflicted on Tony Stark's so-called return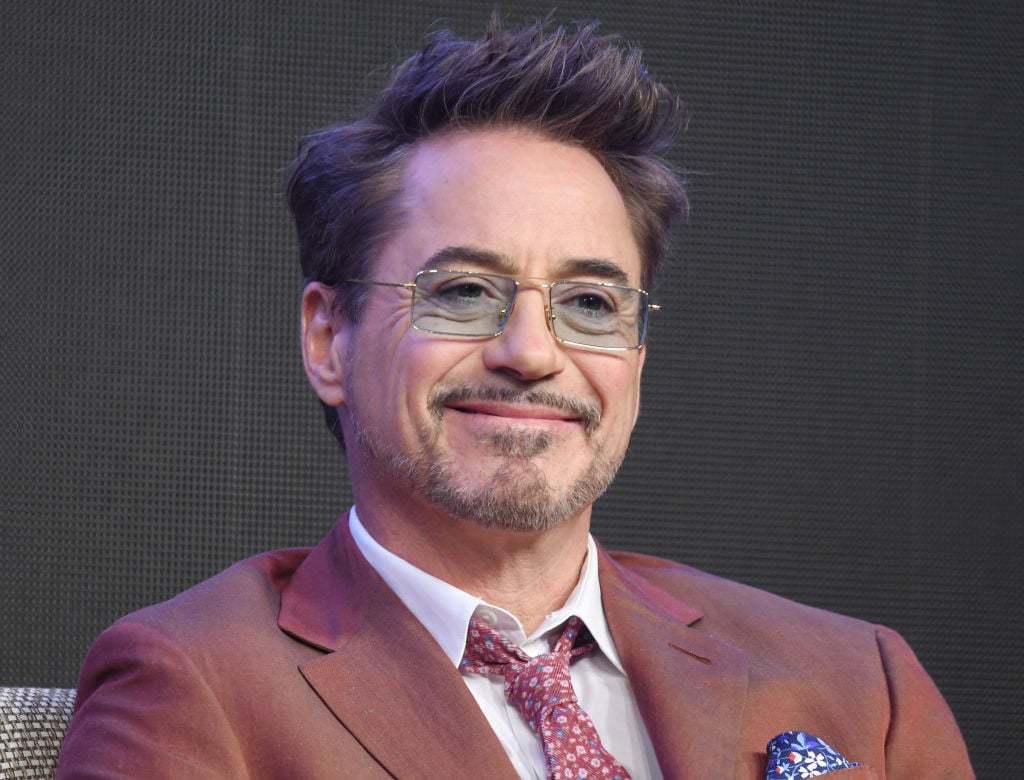 You can also gauge a lot of fan response there to things going in Marvel movies, as well as Star Wars, by scouring Reddit. When someone posted the news about Downey, Jr. appearing in Black Widow, another user quickly posted "Color me Confused." Others piped in saying there's nothing to be confused about since it's clearly all flashback, outside of numerous questions still being unanswered.
One of those questions is whether it's just a cameo by Downey Jr. or something more extensive. When audio of the preview trailer from D23 Expo leaked, it was clear Downey Jr. would have at least one small scene. Maybe it'll be more than that beyond Disney being sure to keep it under wraps until the film officially releases.
What everyone else wants to know is whether Downey Jr. took the time to film new footage or if Marvel dug into the archives to use unused footage from previous MCU films.
Most official sources say it'll be unused footage from 'Civil War'
There's been a trend lately in movie franchises to film voluminous amounts of footage with the principle actors so they can possibly reuse these scenes in other contexts later. We've seen this done in the Star Wars trilogy recently, proving useful after Carrie Fisher died in 2016. Thanks to reams of footage already shot of her from The Last Jedi, she'll be virtually alive in scenes for The Rise of Skywalker.
Downey Jr. did the same when acting in Captain America: Civil War back in 2016. Any Avengers fan knows Stark confronted Natasha about betraying him to favor Steve Rogers. Some of those confrontation scenes were probably more extensive and cut out due to being extraneous in the original film.
Expect all that footage of Downey Jr. to be over four to five years old when Black Widow releases next year. Not that Downey Jr. probably won't mind looking a little younger on the big screen. Based on the audio leaks earlier, you could definitely tell Stark will be confronting Natasha again in some dramatic scenes.
With this old footage practice becoming widespread, will Marvel do the same with other Avengers characters without shooting anything new?
Don't put it past Marvel to bring back other Avengers using old footage
Most of the A-list stars who were with Marvel for a decade aren't coming back for anything new soon. Other than Chris Hemsworth returning as Thor, characters like Iron Man, Captain America, and Hulk are gone from the picture — maybe forever — other than having a mountain of unused footage going back ten years.
We all know how popular Captain America/Steve Rogers was, and we'll probably see him in flashbacks down the line based on footage shot in the previous Cap movies. No doubt Downey Jr. and Chris Evans signed on to such a thing as a way to keep their characters in memory rather than taking time to return to a studio for suit fittings.
Maybe it won't be the last of Scarlett Johansson's Black Widow either, especially if the solo film is a success. Regardless, it's more than likely they shot enough extra footage in this film alone where she could live on in cameos for the next 50 years of MCU movies.
Just like in Star Wars, nobody is really gone. Every serious movie fan should admit they want that deep down.