This Is the Last Scene Robert Downey Jr. Filmed For 'Avengers: Endgame'
It goes without saying that actor Robert Downey Jr. is a very important part of the Marvel Cinematic Universe. The entire franchise kicked off with Iron Man, and all of the films thus far (all 21 of them) lead up to the great finale that is Avengers: Endgame. Now that the spoiler embargo has been lifted, the cast and crew are spilling on all things MCU leading up to the latest flick. Here's what we just learned about the last scene the leader of the Avengers ever filmed.

This was (most likely) Downey Jr.'s final Marvel movie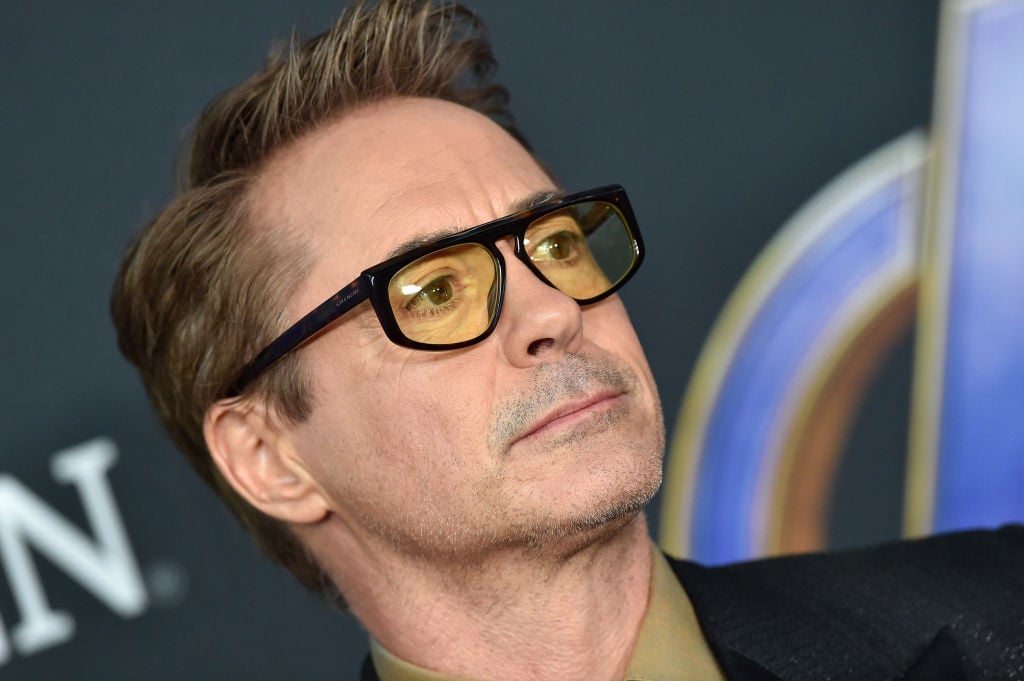 As many fans know, Avengers: Infinity War and Endgame were filmed back to back over the course of a few years. That's right, years. This was a huge production, and originally the two films were even named Part 1 and Part 2, so their connection is important. This is because they are meant to signify the end of what's become known as "The Infinity Saga," which began with Iron Man.

These two movies were also so highly anticipated because they were said to contain "real stakes" — as in, permanent deaths of main characters. Leading up to Endgame, we knew it was likely that one (or both) of the two most prominent players, Tony and Steve Rogers (Captain America), would bite the dust, especially since both Downey Jr. and Chris Evans made it apparent that they were interested in moving on from their characters.

That pivotal moment

Following many, many hints in Endgame, Tony died when he used his homemade Infinity Gauntlet to trick Thanos and snap away the Mad Titan and his cronies. Wielding the Infinity Stones is, as we've seen, not something that can be done without consequence, and Tony's injuries were too severe for him to recover from.

The moment when he snapped his fingers became a major talking point for audiences. Though they weren't his final words, his last act as a superhero came as he uttered the sentence "I am Iron Man." This is a direct callback to the final scene in Iron Man when he reveals his superhero identity to the press.

The Russos spilled on how it came to be

Endgame directors Joe and Anthony Russo spoke with GQ about the decision to include that phrase. "[It] came to us very late in the process," said Joe. "Originally, he didn't say anything to Thanos, he smiled and clicked his fingers. It felt empty to us."

The suggestion actually came from editor Jeff Ford. "He said, Thanos says 'I am inevitable.' What if Tony just responded, "And I am Iron Man.'" Joe continued, saying that it was poetic that that's the last scene they filmed for the movie. "We shot that in January of this year [2019] in our final reshoots."

Could Downey Jr. come back to the MCU?

Though it really does appear that Tony is gone for good, this is a world built on fantasy, so anything can happen. And there's one possibility that was recently raised when the latest spot for Spider-Man: Far From Home was released.

In the trailer, Peter Parker learns of the existence of other universes, commonly known as the multiverse. Considering how upset he has been since the loss of his mentor, Peter's excitement in this out could mean that he's going to try and find Tony in one of the other versions of Earth. One thing is certain — the impact Tony (and Downey Jr.) made on the MCU will certainly be felt in this movie, and beyond.