Robert Downey Jr. Revealed Last Line He Initially Wanted for Iron Man in 'Avengers: Endgame'
Robert Downey Jr. originally wanted Tony Stark and Iron Man's last line to be only two words. But as fans of the Marvel Cinematic Universe (MCU) know from watching the final cut of box office record-breaking Avengers: Endgame, the character's last words were comprised of a simple line made up of four words. Before dying, Tony Stark uttered the phrase, "I am Iron Man," a callback to the first Iron Man movie in 2008. 
Downey Jr. on original last line
While opening the People's Choice Awards on Nov. 10, 2019, the two-time Oscar-nominated actor revealed what line he originally hoped to be his character's last, according to Comicbook/Marvel. He wanted Tony Stark and Iron Man to say "Oh, snap!"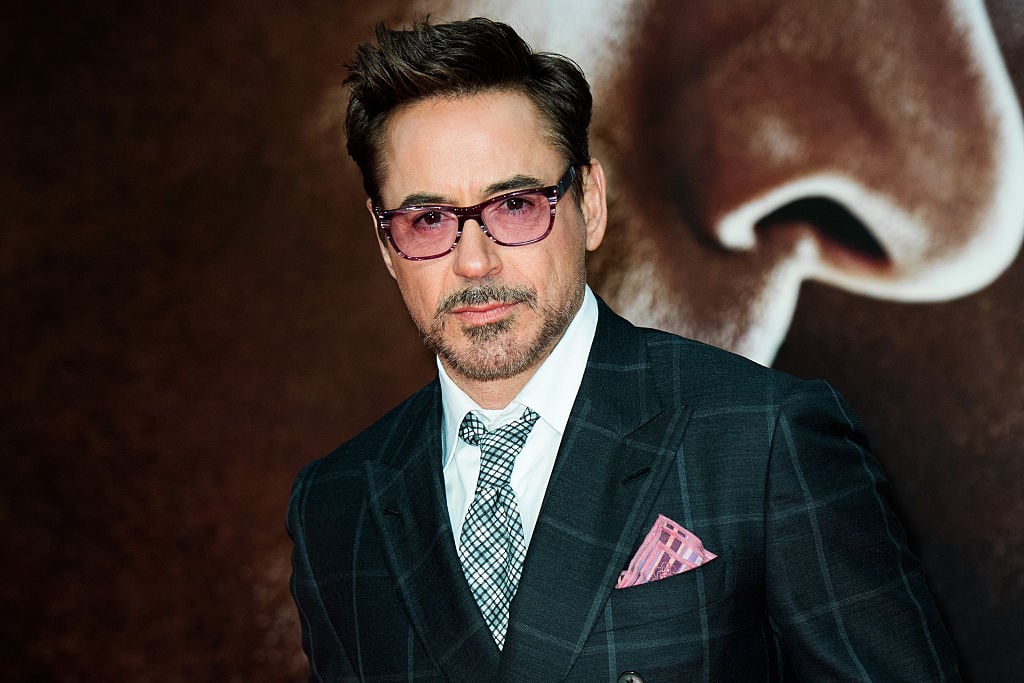 Not only did Downey Jr. give fans more insight about his character's final scene but he took home two awards for his performance in Avengers: Endgame. The actor won in two categories, The Male Movie Star of 2019 and The Action Movie Star of 2019, according to E!

'I am Iron Man' editor's idea
This probably won't be the last time we learn about the heartbreaking last scene for Tony Stark and Iron Man. Thanks to panels, DVD and Blu-ray commentary, interviews, and more since the recording-breaking superhero movie premiered, we've learned that Downey Jr. "instinctively" knew his normally outgoing character shouldn't say much in his death scene. 
We also know how the last line of  "I am Iron Man" happened thanks to the Russo brothers — Joe and Anthony Russo — who directed Avengers: Endgame. Jeff Ford, an editor for the movie, came up with the line, they revealed during a Q&A session shortly after the film's release. 
"We were in the editing room going, 'He has to say something. This a character who has lived and died by quips.' And we just couldn't. We tried a million different last lines," the Russo brothers told the audience. 
"And our editor Jeff Ford, who's been with us all four movies and is an amazing storyteller, said, 'Why don't we just go full circle with it and say, "I am Iron Man?"' And we're like, 'Get the cameras! We have to shoot this tomorrow.'"

Could Downey Jr. win an Oscar for 'Avengers: Endgame' performance?
Audiences raved about Downey Jr.'s performance in Avengers: Endgame — and the rest of the Avengers movies — to the point where talk of Oscar nomination began circulating. But Downey Jr. quickly shut down the idea of an Oscar nomination.
During an interview on Howard Stern's Sirius XM talk show, the actor talked about the film and the possibility of getting a gold statue. Stern called Downey Jr.'s role in Avengers: Endgame "excellent," adding that the Academy of Motion Picture Arts and Sciences might "turn [up] their nose at it" because it's a story about superheroes. 
"I'm so glad you brought this up because there was some talk about [an Oscar campaign]," he told Stern. "And I said, 'Let's not.'"
Fans felt so strongly about the actor's performance they started a petition to get him nominated. Disney released its "For Your Consideration" list ahead of awards show season with Downey Jr.'s name included along with other actors in Avengers: Endgame. Just because Disney submitted the actor's name for consideration, doesn't mean he'll end up attending Oscars as a nominee. The Academy still has to vote for him. 
The 92nd Academy Awards will air on Feb. 9, 2020.