Robert Downey Jr. to Appear in the Black Widow Standalone Film?
Robert Downey Jr. has been intimately tied to his superhero counterpart, Iron Man, since first donning the suit in the 2008 origin story. Both a critical success and a box office smash, Iron Man catalyzed the Avengers saga and kickstarted the widespread success that the MCU has come to know.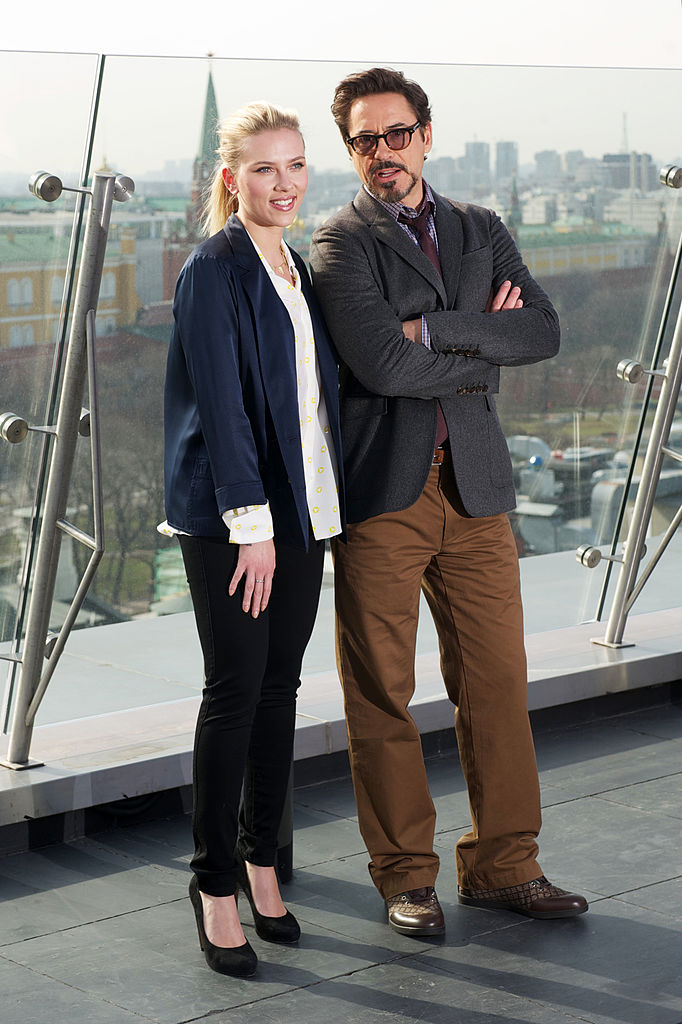 When it comes to Marvel, Robert Downey Jr. is virtually the figurehead of the cinematic enterprise. Of course, Stan Lee is the man responsible for it all; Robert Downey Jr. merely acts as the "face," so to speak.

*'Avengers: Endgame' spoilers ahead*

Now that Avengers: Endgame went and killed off Iron Man, many fans of the hero are curious as to whether Tony Stark will ever return to the MCU. Iron Man may be dead, but the MCU always seems to have a few tricks up its sleeve. Do you really think RDJ will never again grace the silver screen as Tony Stark?
The moment Tony Stark died in Avengers: Endgame – an instant graciously infused with surprise and inevitability – left fans sobbing in their seats. While the scene itself was emotionally stirring, a bitter realization set in soon after: this could be the last time we see RDJ as Tony Stark. This could be the end. These thoughts only caused more tears, on top of the ones that Pepper Potts and Peter Parker's reactions were inducing.

Why Robert Downey Jr. probably won't be seen in a Marvel movie for quite some time following 'Avengers: Endgame'

Robert Downey Jr. has a few blockbuster projects on the horizon, outside of the MCU. Robert Downey Jr. is set to star in The Voyage of Dr. Dolittle, alongside Tom Holland, which will be an exciting reunion for fans who appreciate their on-screen dynamic. The only downfall: Holland will be voicing a dog, so you won't get to physically "see" them act opposite each other.
RDJ is also set to star in an untitled John Brinkley Biopic concerning the infamous scam doctor who claimed to solve male impotence through goat testicle transplants. And, most importantly – well, at least for all the Jude Law fans out there – he is set to reprise his role as Sherlock in Sherlock Homles 3. So, as far as RDJ is concerned, he's a bit busy for Marvel at the moment.
Putting his packed schedule aside, it's also important to note that, If Robert Downey Jr.'s Tony Stark ever appears again in the MCU, the return will have to be unexpected. He will not come back until fans stop hoping and waiting for him. You have to miss the character so that his appearance is all the more satisfying.

Why the Black Widow's standalone story may present the perfect opportunity for Robert Downey Jr.'s return to the MCU

Based on the events witnessed in the last film – for the sake of argument – let's assume that the Black Widow movie will be a prequel. Meaning, it will likely focus on the Avenger's life before she came on to work for Tony Stark.

If the Black Widow receives several standalone movies, as did the other Avengers, is it not rational to assume that the last one would end with her entering Tony Stark's building? What we don't know about Black Widow is what preceded the events of Iron Man 2; thus, several narratives could be written concerning the events leading up to that point in time.
If Black Widow receives three movies (as is the trend), and a year to two exists between each, by the time the last one rolls around, fans would have had more than enough time to miss Tony Stark.
A subtle Stark appearance would prove to be quick, satisfying, and realistic. We know where the Black Widow's origin tale eventually takes her; would the writers pen a script around this or simply lead up to the ultimate little cameo?