Robert Pattinson Looks to Charlie Hunnam's Trainer to Get Into Shape For 'The Batman'
Robert Pattinson took a lot of grief when he landed the role of the caped crusader in The Batman, and he's turning to Charlie Hunnam's trainer to get his body in top shape for the iconic part. Pattinson is currently training with Brazilian Jiu-Jitsu veteran Rigan Machado, who has worked with a bunch of celebrities over the years. We are still a few years away from the movie's premiere, but Pattinson's rigorous training schedule is already paying off.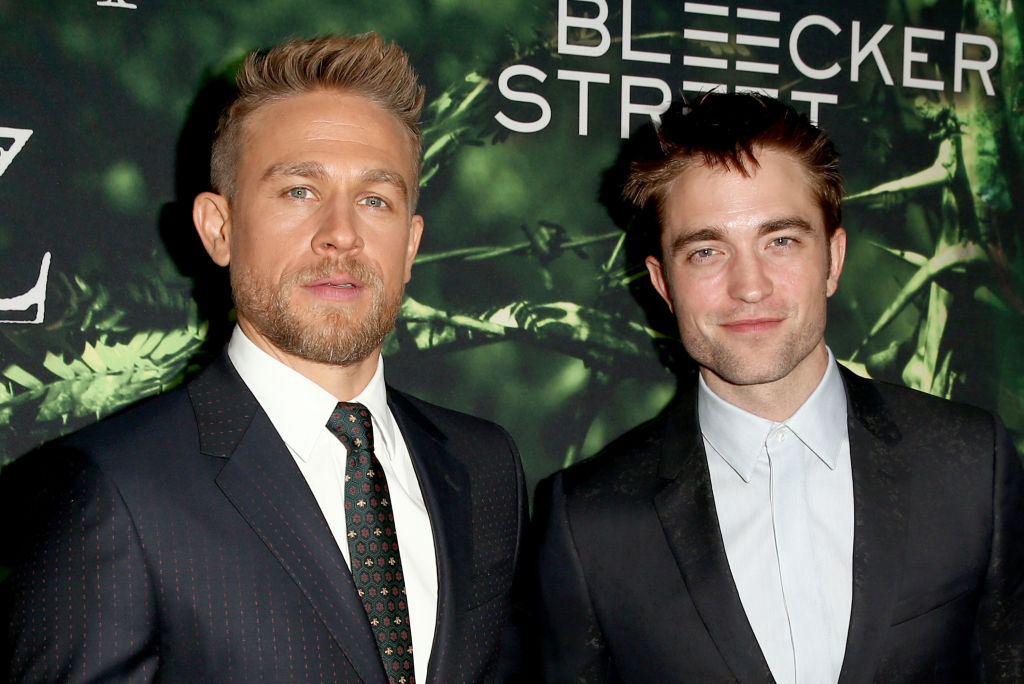 Pattinson starts getting in shape for 'The Batman'
Last week, Machado posted a photo of Pattinson doing some work in his gym, Academy Beverly Hills. The two were practicing some Jiu-Jitsu moves on a mat, and fans took this as a sign that the actor has officially started his Batman training.
"Batman is coming," Machado wrote alongside the pic.
According to Cinema Blend, Machado is well versed in the art of Brazilian Jiu-Jitsu and holds a black belt in the sport. Needless to say, Machado has enough experience to whip Pattinson into shape for the role and then some.
Before training Pattinson, Machado worked with some of Hollywood's top stars, including Hunnam, Vin Diesel, and Ashton Kutcher. We still do not know how much Pattinson is going to bulk up for the part, but it definitely looks like he is committed to transforming his body.
For all of the doubters out there, that is a good sign for the project. With the film not due out until 2021, Pattinson has enough time to get into proper shape for the role and it will be interesting to see the end result.
'The Batman' announces more additions to the cast
While Pattinson is hitting the gym, director Matt Reeves has been casting for more parts in his upcoming film. This past week, we learned that Zoe Kravitz landed the part of Catwoman while Paul Dano will be appearing as The Riddler.
We do not know what those two are doing to prepare for their respective parts, but Reeves is certainly building an impressive cast list.
When it comes to the crew of The Batman, Reeves hired Greig Fraser as his cinematographer and Michael Giacchino to compose the score. Fraser is best known for his work on Rogue One: A Star Wars Story while Giacchino has won an Oscar for his music in cinema.
Just to be clear, we probably won't be seeing Giacchino or Fraser in Machado's Instagram feed anytime soon. But fans should keep an eye on his social media account for more pics of Pattinson in action.
Jason Momoa drops Batman bombshell
Speaking of the new cast members, Aquaman star Jason Momoa recently congratulated his step-daughter, Kravitz, for landing a role in The Batman. Momoa said that he is really proud of Kravitz for making it through the audition process and cannot wait to see how she does.
"So proud, it's perfect casting," Momoa shared. "She's gonna kill it."
While Momoa is thrilled about his step-daughter's casting, he does not believe fans will see him and Pattinson share the screen anytime soon.
The actor, who is slated to reprise his role in Aquaman 2 in 2022, thinks it would be amazing to pair the heroes together but does not think the DCEU is planning for a crossover.
The Batman will feature a much younger caped crusader than what we've seen over the past few years, so the timeline with Momoa's character does not add up. That said, Momoa is still excited about seeing Pattinson in the role.
Inside a new plot theory
Aside from the casting news, fans recently offered a new theory related to the plot of The Batman.
We already know that the movie will explore Bruce Wayne's early years in fighting crime and that the movie will be more of a detective story than anything else.
With that information in hand, fans believe the film will be more like a Sherlock Holmes adventure than anything else. Only in this version, Catwoman will serve as Bruce's Irene Adler, while The Riddler will be more like his main nemesis, Moriarty.
Reeves has not commented on the theory, but it would not be a bad direction to take the franchise following Ben Affleck's exit.
The Batman is scheduled to open in theaters on June 25, 2021.