The Rock and Vin Diesel's 'Fast 8' Feud: Here's What We Know
If you're a fan of the Fast and Furious franchise then chances are you're all caught up on The Fate of the Furious. The movie has already landed in theaters, but not without lots of drama along the way.
Dwayne Johnson (The Rock) made headlines for calling out a fellow cast member in an Instagram post. Turns out the person he is feuding with is franchise star, Vin Diesel. So what the heck is going on with these two? Here is everything we know so far.
1. Johnson's post on Instagram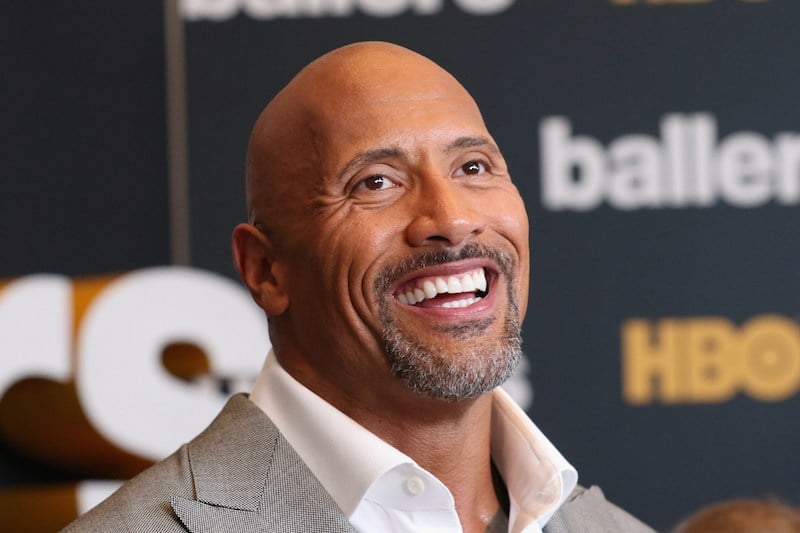 Everyone pretty much assumed that things on the set were going fairly smoothly. But that went out the window when the former wrestler took to Instagram to let the world know that things were not okay with him and some of the other male stars.
He posted a video of him on set in an orange prison costume clocking an armored guard. The caption claimed that his last week of filming had ended on a bad note. However, it was so vague that many people had no clue which actors Johnson was calling "candy *sses."
Many people thought it might have to do with a new actor since there hasn't been rumors of drama on franchise's set before. That led to people suspect it was Scott Eastwood who was butting heads with the action star on set. However, as more time passed it looked like it was Diesel who Johnson was referring to in his Instagram post.
2. Different sources claim both actors were divas on set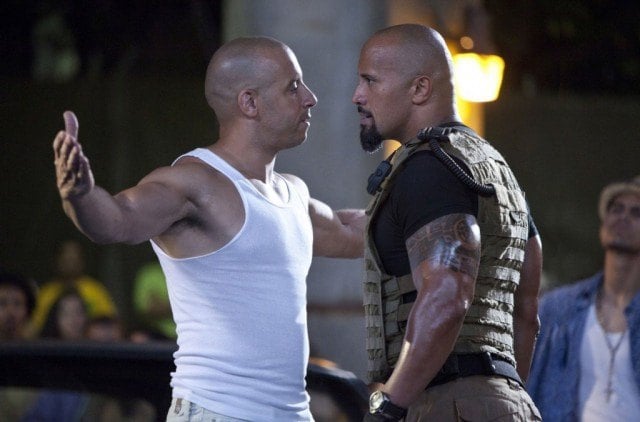 Rumors surrounding who Johnson was feuding with stopped when an anonymous source came forward about the drama on set. Apparently, Johnson had been "difficult" to work with.
"Vin has been having problems with The Rock because The Rock keeps showing up late for production," a source told People Magazine. "Sometimes he doesn't show up at all and he's delaying the production." But the strange thing about these claims is that another source said the very same thing about Diesel.
"Vin Diesel and the Dwayne Johnson have been butting heads throughout the production of Fast 8," a source told Page Six. "Vin has a reputation for being difficult — he shows up late, keeps people waiting, holds up production, and is disrespectful to people on the set. Dwayne lost his patience with him."
Showing up late is inconsiderate to your coworkers, but it's likely that both actors would feel comfortable doing this because of their star power. However, Diesel also happens to be a producer on the movie, so he does have more power than Johnson in that regard.
This isn't the first time Diesel has been accused of being difficult to work with. According to reports, The Fate of the Furious had a tough time finding a director because of him. According to The Hollywood Reporter, Diesel would question every little detail in an action sequence. He also calls for late-night script sessions to go over his dialogue and character.
Diesel went to Facebook to talk about the tough process of finding a new director. "Either you direct eight yourself … or don't do it," he claimed his mother told him. It doesn't look like he had any desire to direct the movie however, and claimed her words were "just a mother's love and belief" in him.
The movie is being directed by F. Gary Gray of Straight Outta Compton and The Italian Job.
3. Johnson didn't mention Diesel in his tribute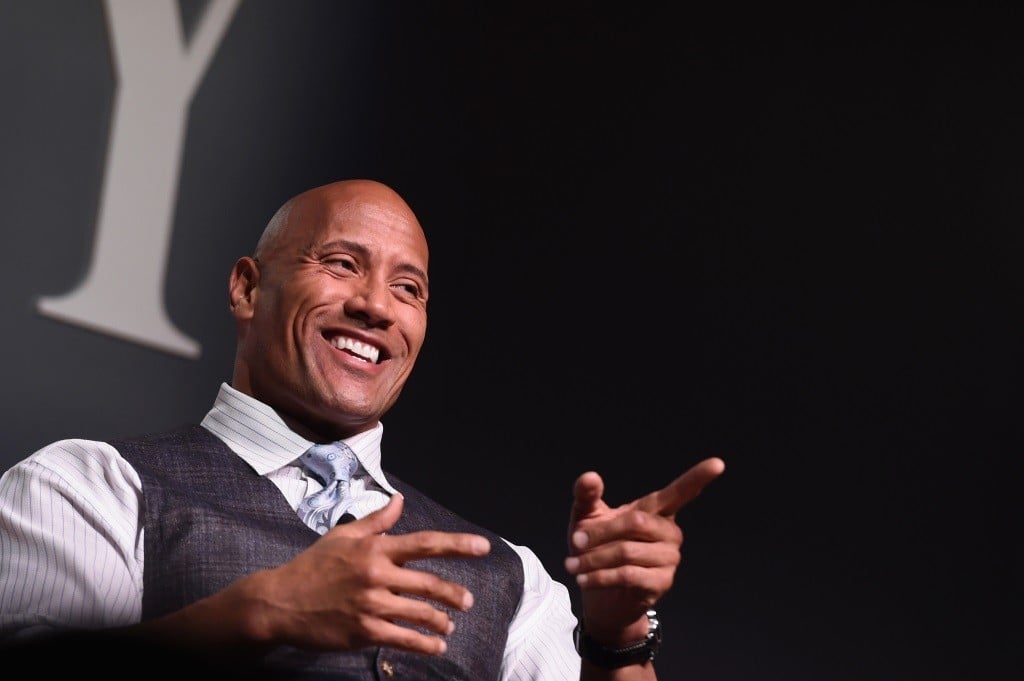 Although names haven't been dropped, a lot of people suspected that Diesel was the cast member who Johnson was feuding with. The former wrestler hasn't dropped the name or names of who are the "candy *sses" that angered him, but he did mention all the people he enjoyed working with in his tribute post on Instagram.
He included the movie's director, F. Gary Gray, Scott Eastwood, Nathalie Emmanuel, and Tyrese Gibson. The obvious exclusion of one of the franchise's biggest stars is very intriguing and provides proof that the two were probably fighting.
4. The two reportedly had a meeting to try and work things out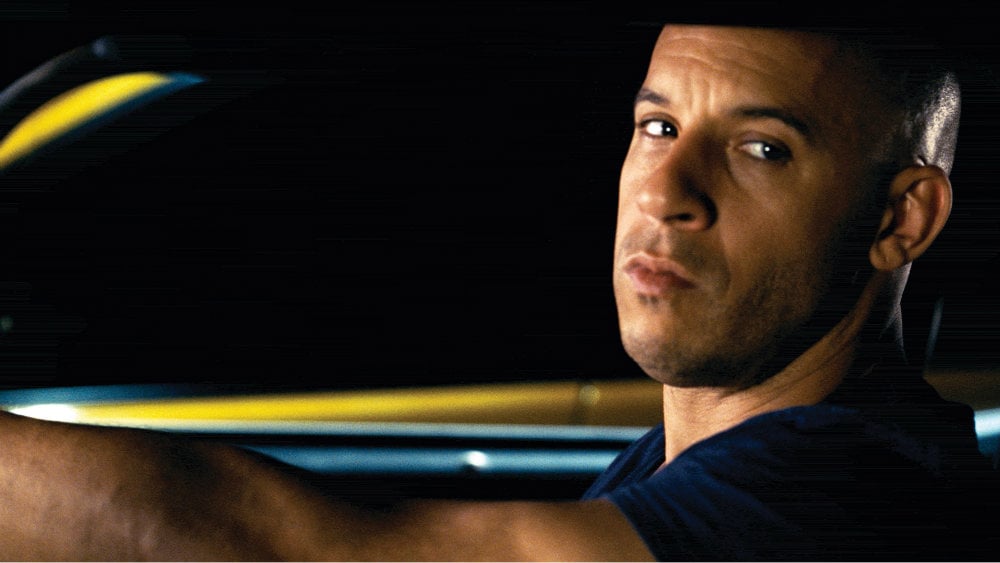 It looks like the franchise might want Dominic Toretto (Diesel) and Hobbs (Johnson) to be in the franchise's next movie together, because the two have tried to iron out their differences. After Johnson's public Instagram rant, TMZ reported that the two had a sit down because things were so tense that they couldn't shoot scenes together. The meeting reportedly didn't end well. Instead, the actors went their separate ways, not able to makeup.
Because of this, there is a very good chance that this could be Johnson's last movie with the franchise. According to TMZ, the cast is very angry with Johnson for airing out their dirty laundry on social media. 
5. Johnson says 'conflict can be a good thing'
The action star once again updated his fans with the drama on set through another Instagram post. This time, he was able to acknowledge the tensions, but also the upside of the situation. It does seem like he tries to be fair in order to smooth out the situation.
Johnson posted another video of him in his prison costume along with many other background actors to promote the prison scene in the film. He seems to be very positive in his post and gives the whole team props for doing good work on the movie.
However, the caption addresses some negative aspects of the job as well.
6. Tyrese defends Diesel on Instagram and calls him his 'brother'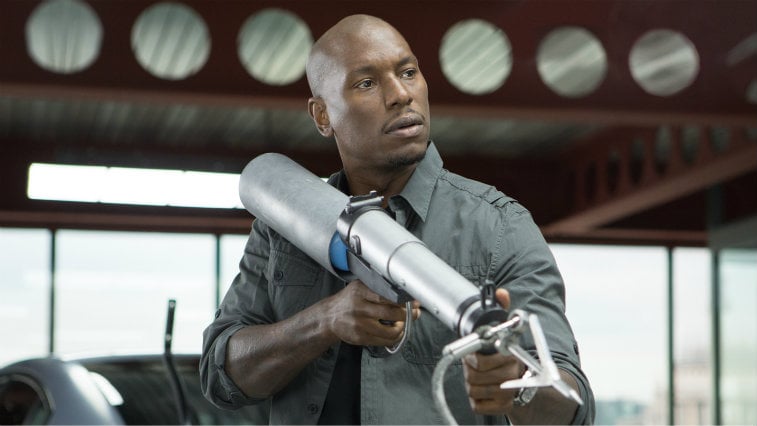 It's not that surprising that someone from the cast might publicly take sides. Possibly to show support and possibly to keep their job. Tyrese, who plays Roman Pearce in the movies took to Instagram to defend the man he calls his "brother."
The actor posted a picture on the red carpet with Diesel and wrote a caption to defend the actor. He also seems to challenge his costars to do the same by posting, "And if no one else will jump out there and stand up I will."
7. Diesel publicly praises Johnson on Facebook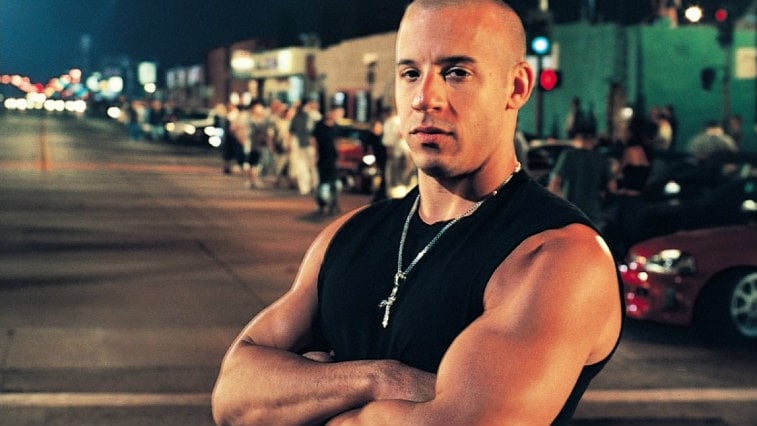 It took a long time, but the producer and actor finally broke his silence on the whole feud. In the end, he looks like the bigger person! Diesel made a Facebook Video and revealed to his fans how Johnson got his job on Fast 5.
"The reason we brought Dwayne Johnson into Fast 5 was because of you!" the actor said. "There was a girl named Jan Kelly who said, 'I would love to see you work together on screen.' So the role that was originally written for Tommy Lee Jones, we gave it to Dwayne and he shined in it."
Those are very nice words for someone who has been publicly dissed. Diesel then moves on from that subject and went on to talk about the upcoming movie.
The feud doesn't appear to be on right now, but things aren't exactly smooth between the two. In April 2018, Johnson commented that the issue was "a fundamental difference in how we approach moviemaking and collaborating." However, he wishes Diesel "all the best."
Check out The Cheat Sheet on Facebook!