'Rocket Man,' and Other Awful Nicknames Donald Trump Has Given People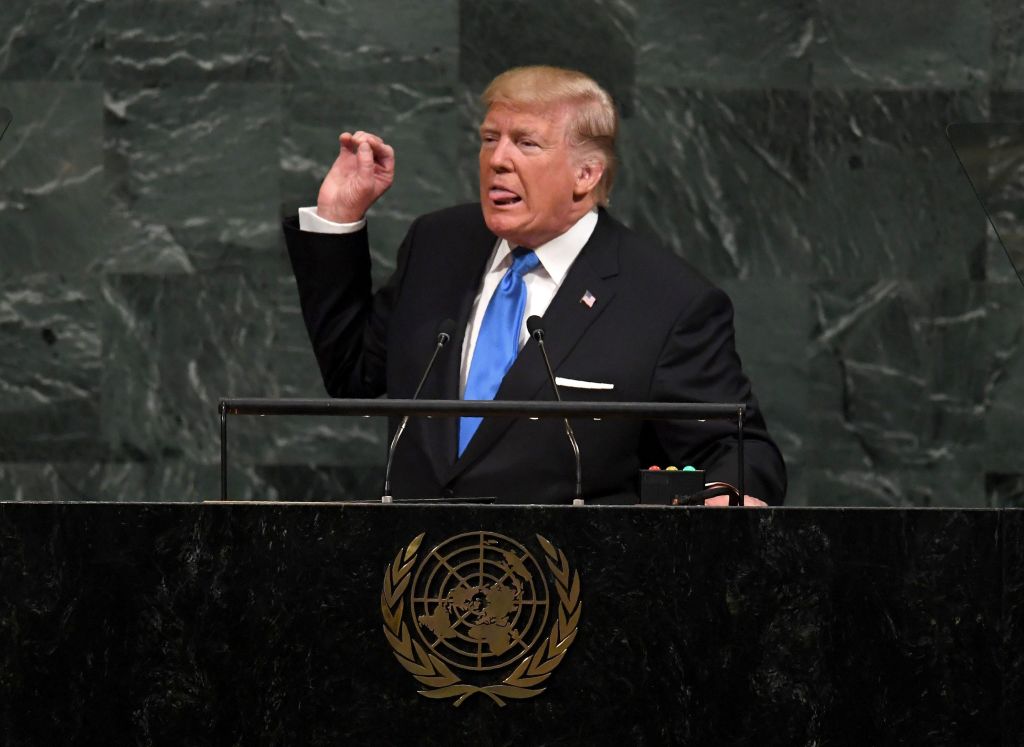 When you elect a reality TV star as your president, you're bound to get some unexpected moments. It was surreal for most Americans to watch President Donald Trump address the United Nations in a speech aimed at North Korean President Kim Jong Un, but that alone wasn't the most mind-boggling part. It was the fact that Trump referred to the heinous dictator as "Rocket Man" in the speech.
Of course, this is based on the fact that Kim is building rockets and wants to send them to the United States. See how the nickname is fun? Because we're all probably going to die in nuclear war. But this isn't the first nickname that Trump has handed out among his political opponents. We looked back through the last several years to dig up all the nicknames that Trump has come up with and try to make sense of them.
'Lying Ted'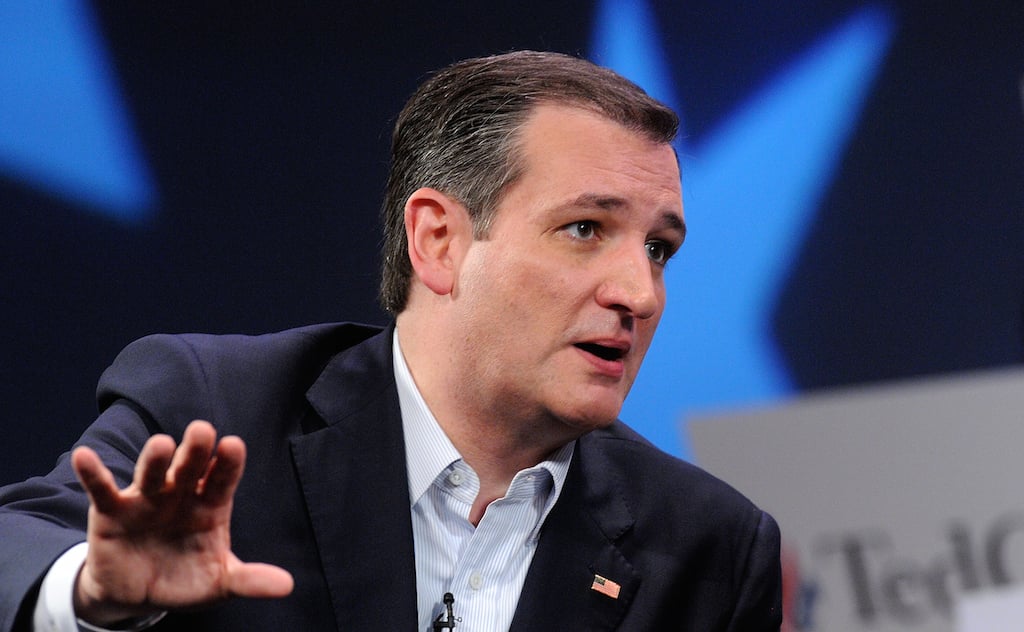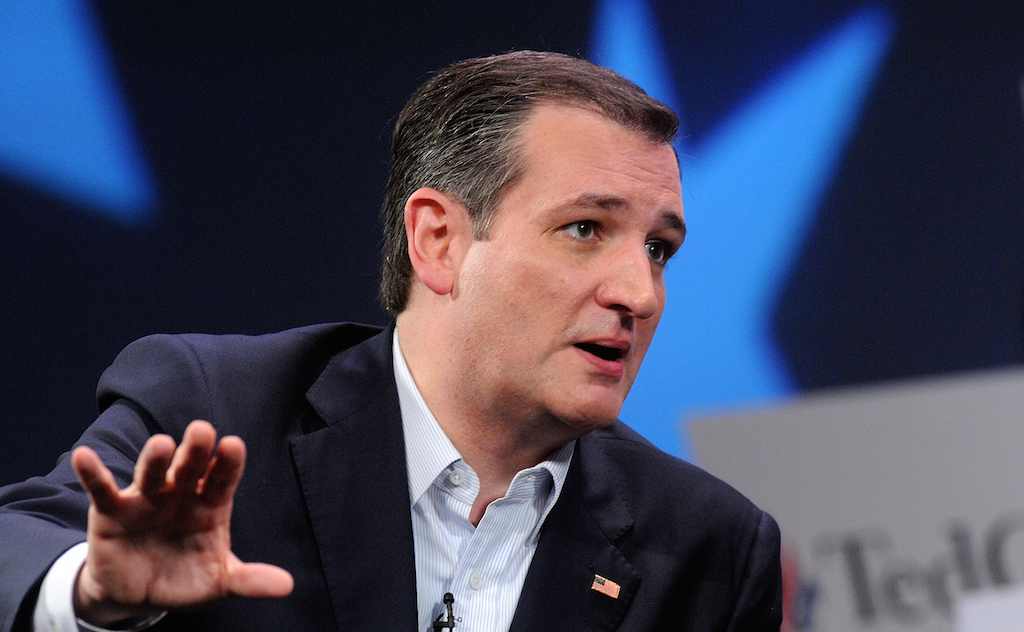 In March of 2016 at one of the GOP primary debates, Trump referred to Texas Senator Ted Cruz as "Lying Ted," a nickname that was arguably pretty effective in helping him win the Republican nomination. When Cruz called Trump out for his campaign rhetoric about a wall between the United States and Mexico being simply to garner votes, Trump shot back.
"You're the lying guy up here. You're the one, you're the one," Trump said. "I've given my answer, Lying Ted. I've given my answer."
Although it's the most prominently remembered time that Trump used this nickname for Cruz, it's not the first time he used it. In a campaign speech at one of his many rallies, Trump said, "I call him 'Lying Ted.' The only advantage I have is I have a big speaker out there. We don't have to lie."
'Pocahontas'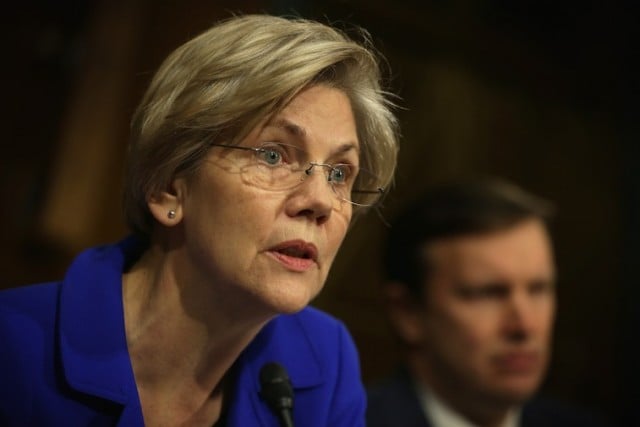 One of the more offensive nicknames that Trump has doled out to his political adversaries is for Democrat Senator Elizabeth Warren of Massachusetts. Warren has stated previously that she has some Native American ancestry, while political cynics have dumped on her for attempting to use her heritage to get ahead. So what nickname does Trump deem appropriate for her? "Pocahontas." Speaking at a campaign rally in Albuquerque, New Mexico, in May of 2016, Trump said the following:
"Hillary Clinton has somebody, you ever hear of Pocahontas? It's Pocahontas, Elizabeth Warren. She is probably the Senator that is doing the least in the United States Senate. She's a total failure. She said she was an Indian! She said because her cheekbones were high she was an Indian, that she was Native American."
It's certainly not Trump's classiest moment, although his crowds didn't seem to mind. Even the mention of Warren's name prompted boos from a crowd that believes Trump when he says that America is "being scammed" by people like her.
'Crazy Bernie'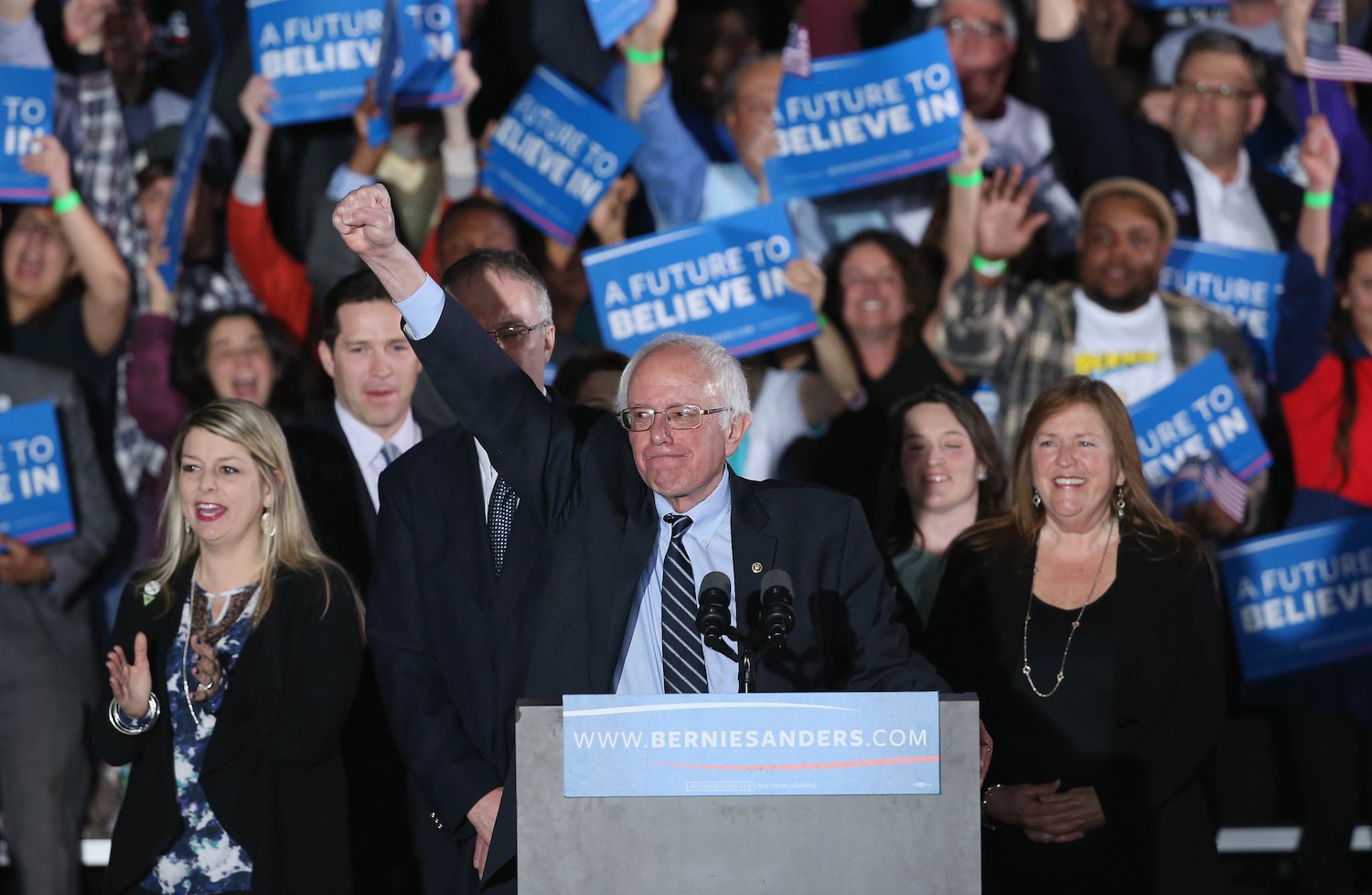 Although it's not quite so offensive as "Pocahontas," the nickname that Trump came up with for Vermont Senator Bernie Sanders is still pretty insulting. In May of 2016 Trump tweeted the following about the then-Democratic presidential candidate:
"I don't want to hit Crazy Bernie Sanders too hard yet because I love watching what he is doing to Crooked Hillary. His time will come!"
Since then, Trump continues to refer to Sanders as "Crazy Bernie." Hey, it works, right? Sanders is old, comes off to voters as somewhat cranky, has wild hair, and believes in socialism – which is easily demonized in American society. Even though the general election had been over for nearly eight months and Trump had been in the White House for over six months, he brought back "Crazy Bernie" in a dig at Hillary Clinton in June of 2017.
"Hillary Clinton colluded with the Democratic Party in order to beat Crazy Bernie Sanders. Is she allowed to so collude? Unfair to Bernie!"
'Low Energy Jeb'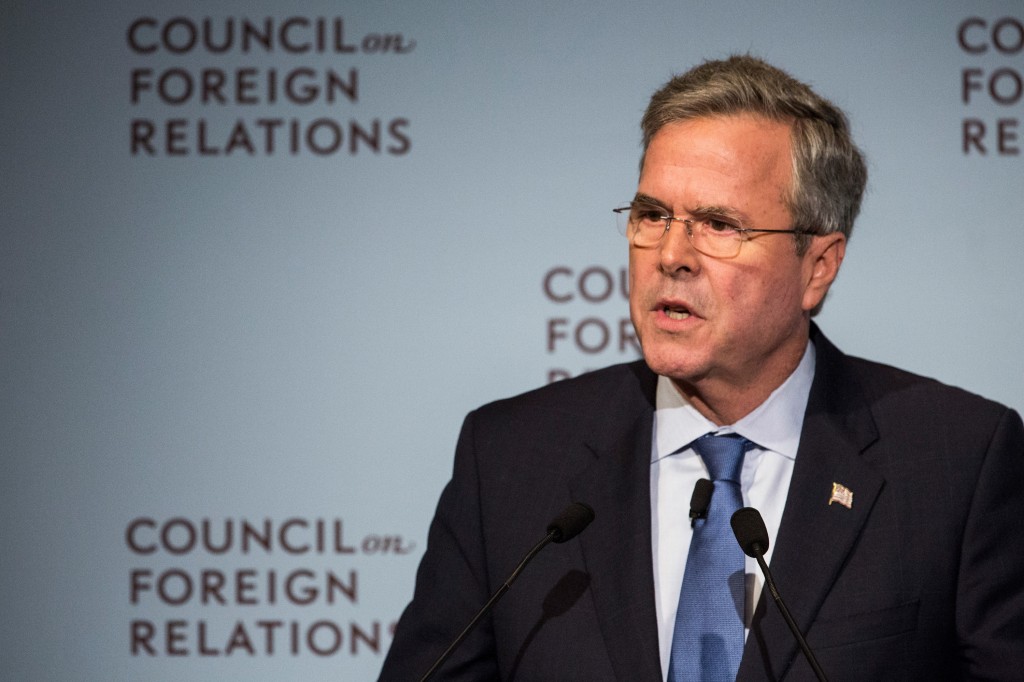 For Trump, the nickname he created for Florida Governor Jeb Bush was a good one. John Ellis Bush (that's where Jeb comes from) is the son of former President George H.W. Bush and the younger brother of former President George W. Bush. Being a political legacy, it made sense that Jeb would have aspirations of running for president in 2016. But Trump famously got in the way.
"He was supposed to be, because of the name, everyone thought he was the odds-on favorite," said Trump in an appearance on Jimmy Kimmel Live. "And I defined him. I gave him this term, 'low energy.' I said he's a low energy individual. We do not need, in this country, low energy. We need high energy."
"Low energy Jeb" spent over $150 million on his 2016 presidential campaign, but received only 2.75% of the popular vote in the primary and didn't even come close to winning a single state — not even Florida. In the end, Bush dropped out of the race in February of 2016.
'Little Marco'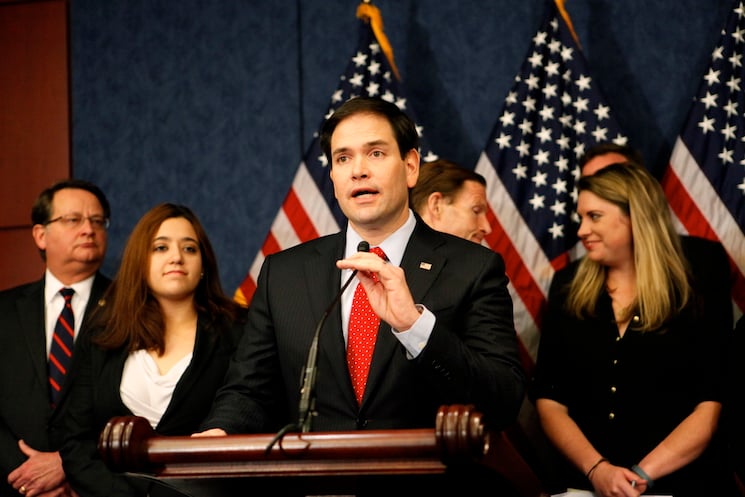 Another Republican that Trump walked all over in the primary was Florida Senator Marco Rubio. However, in this case, it appears that Rubio is the one who started the unfortunate rhetoric against Trump. At a campaign rally in February of 2016, Rubio tossed this dig at Trump:
"You know what they say about men with small hands … you can't trust 'em!" Rubio said.
Of course, Trump is not one to back down from an insult war.
"I call him 'Little Marco,'" he added. "He said I have small hands. I've always heard people say, 'Donald, you have the most beautiful hands.' It hasn't worked. He's gone down."
Trump was right about that last part, at least. Like Bush, Rubio wasn't even able to claim his home state in the primary. Florida was won by Trump with 46% of the vote, with Rubio in second place with 27% and Bush at just a meager 2%.
'Cryin' Chuck'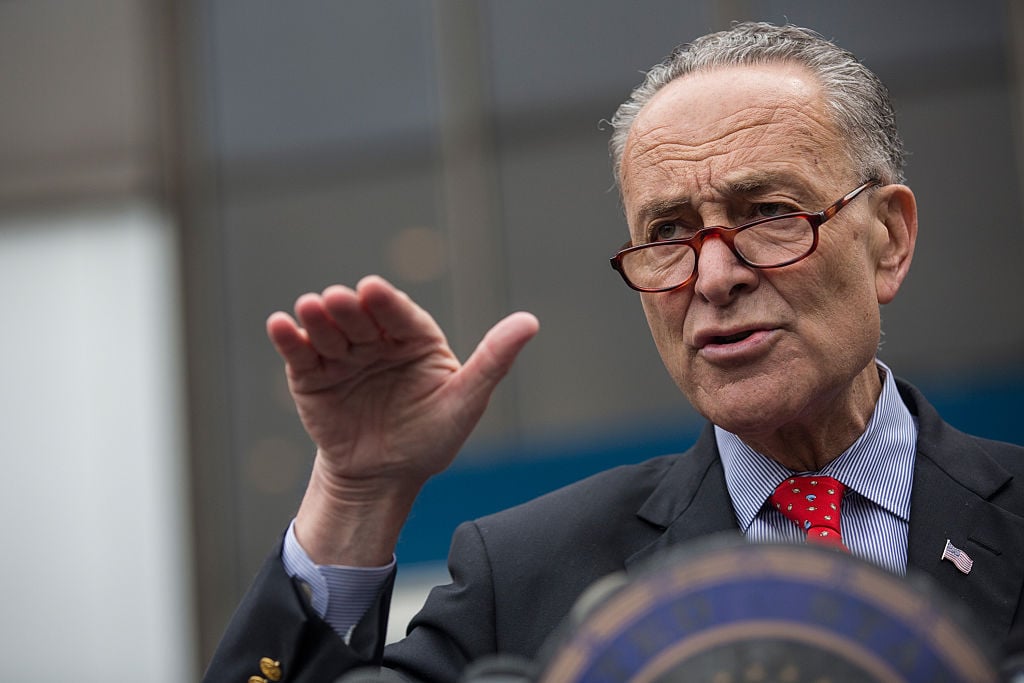 Senate minority leader Chuck Schumer once famously held back tears when talking about Trump's Muslim ban and the desperate need to fight against it.
"If we get a few more Republicans, I think we might be able to pass legislation to overturn it," Schumer said at a press conference in New York. "It will be up to getting more Republicans."
Because he's Donald Trump, the president had a pretty inappropriate response to Schumer's emotional moment.
"Cause I know him," Trump added of the top Senate Democrat. "I don't see him as crier. If he is, he's a different man. There's about a 5 percent chance it was real. But I think they were fake tears."
He doubled down on his new nickname, "Cryin' Chuck Schumer," firing off a tweet in May of 2017 regarding his firing of former FBI director James Comey.
"Cryin' Chuck Schumer stated recently, "I do not have confidence in him (James Comey) any longer." Then acts so indignant. #draintheswamp"
'Crooked Hillary'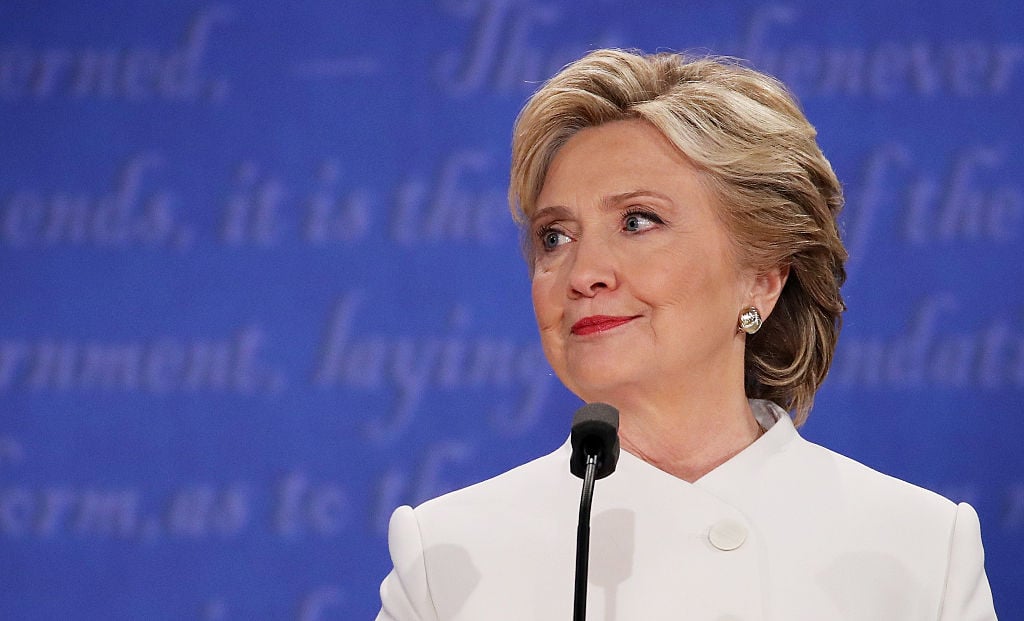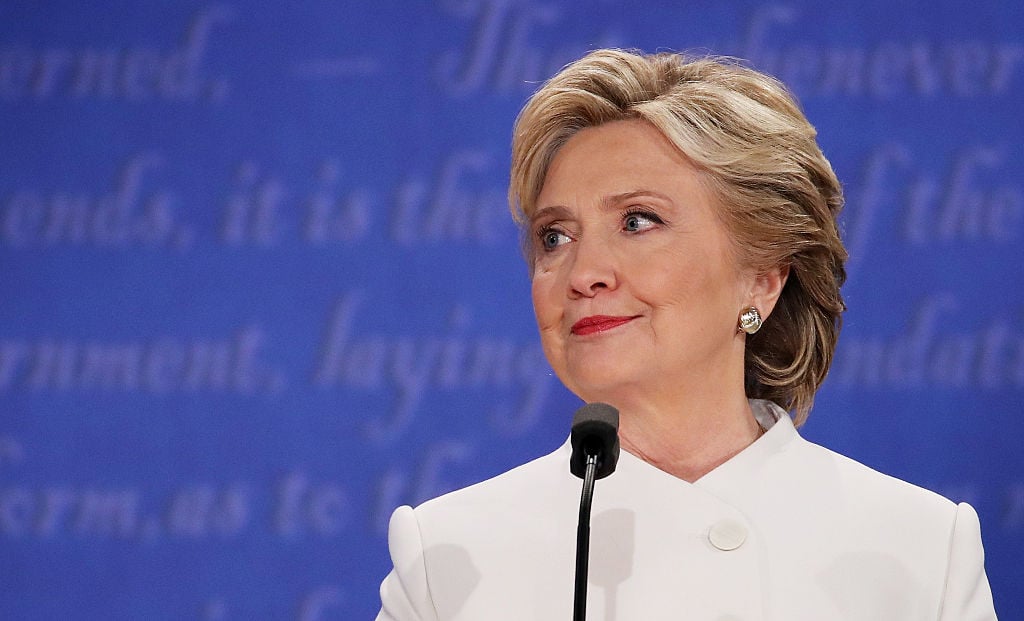 How could anyone forget Trump's most famous and frequently used nickname of all? That being "Crooked Hillary," the moniker he has attached to former Democratic candidate Hillary Clinton. Trump first used the nickname for Clinton in a speech in April of 2016, but we couldn't even begin to count the number of times he has used it since then — much less dig through the president's Twitter account to find the first time he said it.
"That's why we're going to call her Heartless Hillary," said Trump, before adding: "Somehow I like Crooked Hillary better."
But the title came to prominence once the primaries were over and the two candidates were set to go head-to-head.
"Don't expect us to engage directly on his attacks like 'Crooked Hillary,'" said a Clinton aide. "He does best when he gets others to engage in insults."
Given all the evidence, there is a lot of truth in that statement.
Follow The Cheat Sheet on Facebook!