Ron Perlman and Allison Dunbar Still Going Strong After 'Hellboy' Star's Divorce Filing
Ron Perlman is one of the most popular character actors of the past few decades and has appeared in everything from fantasy and action epics to comedies and independent dramas. These days, it is Perlman's personal life, rather than his acting, that has the tabloids working in overtime.
Recently, Perlman filed for divorce from his wife of several decades, but it's his relationship with a much-younger woman where the scandal really lies. Keep reading to learn about Perlman's career, his marriage to his estranged wife, and how he and his new girlfriend are doing.
Ron Perlman has been acting since the '80s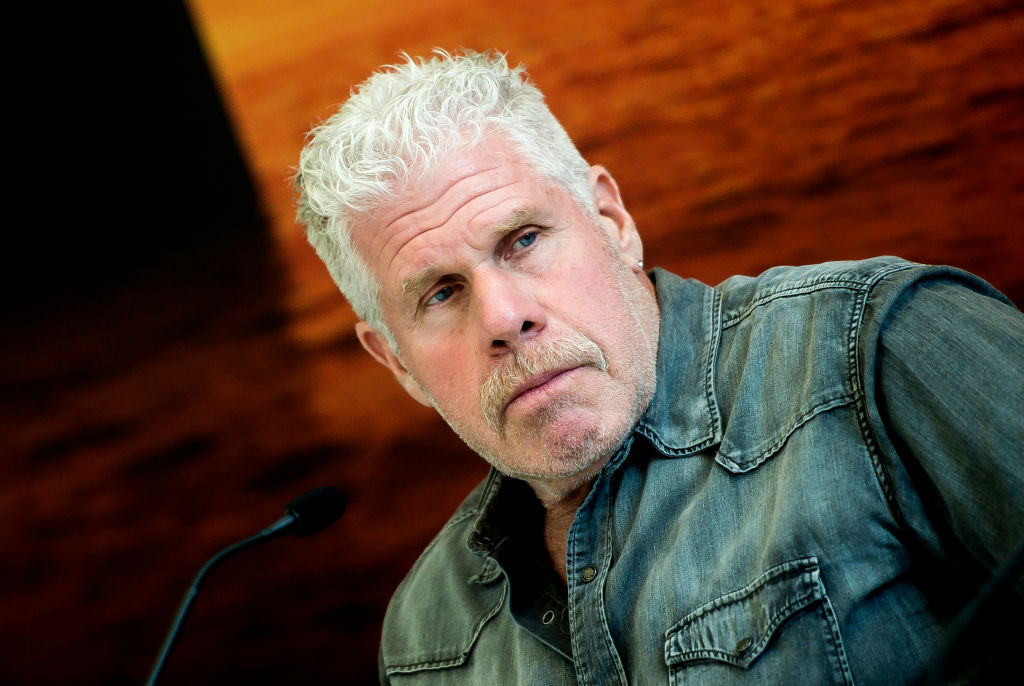 Ron Perlman was born in 1950 and raised in New York. He initially began his career as a stage actor, appearing in productions such as "Guys and Dolls." Eventually, Perlman made the transition to feature films in the early '80s, making his debut in a movie called Quest for Fire. His career took off quickly, and many directors and producers took note of his versatility and talent. In addition to his television and movie work, Perlman has lent his talents as a voiceover actor to many different productions, including video games, commercials, and fantasy animated series.
Perlman managed to maintain a very successful career throughout the past several decades. A few of the bigger films that Perlman has acted in include Alien Resurrection, Price of Glory, Blood and Roses, Star Trek: Nemesis, and, of course, Hellboy and Hellboy II: The Golden Army. Perlman received a lot of critical and audience praise for his role as reluctant antihero Hellboy, and at the age of 50, he found himself in a career renaissance. 
Who is Ron Perlman's wife?
For many years, Perlman's personal life seemed happy and without incident. He married Opal Perlman in 1981, and the two welcomed two children – Blake Amanda Perlman in 1984 and Brandon Avery Perlman in 1990. Opal Perlman worked as a jewelry designer for many years, and she and her husband made it a point to keep their marriage out of the headlines.
However, in Spring 2019, Ron Perlman separated from his wife of over 38 years. While the former couple stayed mum about the specific reasons for their separation, it wasn't long after the separation before the rumor mill went into overtime. 
Perlman's mysterious new girlfriend
In May 2019, Perlman was spotted kissing his co-star from StartUp, Allison Dunbar. Dunbar is an actress who has appeared in a variety of different projects, including TV shows like The Sopranos and 2 Broke Girls. She is also much younger than Perlman, though her exact age is not known. Almost immediately after the two were spotted getting intimate, there was a flurry of outrage from fans. In addition to the fact that Perlman was still technically married, Dunbar was wearing a diamond ring on her engagement finger, muddying the waters even further.
In the months since they were first spotted together, Perlman and Dunbar have kept their relationship very quiet. However, there are some clues that they have been spending a lot of time together. Dunbar has shared a few images of she and Perlman on her social media, and, most tellingly, they recently paid a visit to the Blue Hen, a restaurant in Delaware, where Dunbar is from. The restaurant's social media even left a comment on one of her Instagram posts, claiming that it was a pleasure serving her and Perlman. Perhaps Perlman and Dunbar were spending time with her family over the holidays, though neither has confirmed this. 
In November, Perlman officially filed for divorce from Opal Perlman. While this new development offers legitimacy to his new romance with Dunbar, it is uncertain whether fans will ever truly accept their relationship. Stay tuned to Showbiz Cheat Sheet for all the latest Ron Perlman news!