Ronnie Ortiz-Magro and Jen Harley Trick Fans for April Fool's Day with Fake Wedding
The reality show couple has a very complicated history together, but now it looks like they are having a bit of fun. Ronnie Ortiz-Magro and Jen Harley played a trick on their fans for April Fool's Day. Find out how they did it and more.
Ronnie Ortiz-Magro and Jen Harley seem to be continuing their relationship after he went to rehab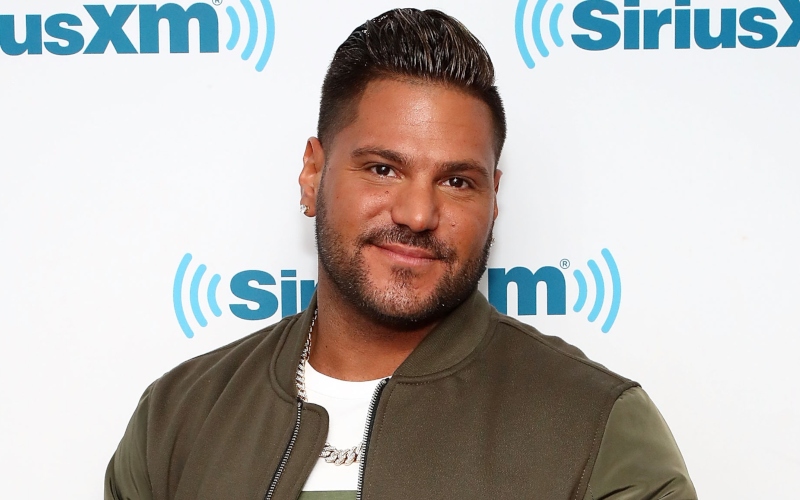 The reality star revealed that he got out of rehab on Feb. 10 and talked a little bit about his decision to get treatment. He said that he was depressed and would drink.
"I decided to go to treatment because I wanted to be a better person, a better father for my daughter," Ortiz-Magro told Us Weekly. "Eventually, all the bad decisions I was making were going to lead me to places that I didn't want to be. I wanted to be led to the place that I am now – that's happy, healthy and the best role model for my daughter."
Ortiz-Magro later revealed that he was planning to make a few life changes like leaving Las Vegas. When asked what was the state of his relationship with Harley, he gave a vague answer.
"She's always going to be the mother of my child, at the end of the day," said Ortiz-Magro. "All I can do is control myself. I can't control her, I can't control my daughter. Well, for right now I can, but not when she gets older."
They recently celebrated their daughter's first birthday together
It seems like the two are currently on good terms. On March 30, they were celebrating their daughter's birthday together.
According to Us Weekly, Harley shared videos and photos on her Instagram story about the affair. The party was being filmed for Jersey Shore and it included Ortiz-Magro's family including his brother, grandma, and aunt.
The couple showed that they have reunited before on social media. Harley previously showed they were in Texas together for a baby shower, according to Page Six. Now the two are on good terms it seems like they have been scheming together.
Ortiz-Magro and Harley shared a story of a fake Las Vegas wedding
On April 1, the couple shared a video of themselves riding up to a chapel on a motorcycle together. Harley also showed off a diamond ring on her finger. She wrote "We do" with a sticker reading "Just married" over the video, according to Daily Mail.
Lastly, the two took a picture of them kissing in a spot where there was a heart on the floor that has the words, "We are standing on the promise of love to each other."
Ortiz-Magro later revealed the whole thing was a joke by posting the words "April Fools."
The couple has been quieter lately, but it looks like they didn't get married after all. Since Jersey Shore is currently filming we will get to see them celebrate their daughter's birthday together, but maybe their fake wedding too.
Read more: 'Jersey Shore': A Look At Ronnie Ortiz-Magro and Jenn Harley's Drama-Filled Relationship
Check out The Cheat Sheet on Facebook