Rosario Dawson Talks Voicing Wonder Woman and Taking a Break from Claire Temple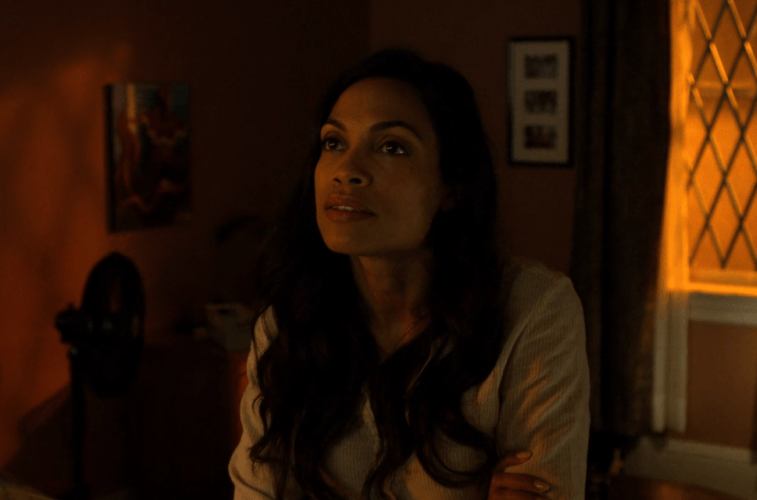 The last time we saw Claire Temple (Rosario Dawson) is when she had a heated argument with Luke Cage (Mike Colter) in the episode, "Wig Out." Things escalated so far that Luke punched a wall multiple times and Claire decided to leave the dangerous situation. Season 2 didn't really wrap things up between the two so will Claire be back?
The Cheat Sheet talked to Rosario Dawson at the Tribeca TV Festival for Tribeca Talks: The Journey, Inspired by TUMI, with Rosario Dawson and Laverne Cox on Sept. 22. She talked about her future on the Marvel television shows and more. Here is everything you need to know.
Rosario Dawson said there are conversations about Luke Cage Season 3 but things are on the backburner
The actress previously said she'd like to slow down to have more time with her daughter who is getting older. It looks like things are still on hold but there is still some hope for Claire Temple fans.
"That's still kind of I think on the backburner," Dawson told The Cheat Sheet. "I feel really lucky that I've been able to be a part of so many different stories. I know there's conversations around Luke Cage Season 3 and so we'll see what kind of happens with that."
She will be voicing Wonder Woman
The actress is voicing a role of an iconic superhero in the meantime. "I have another story, an animated film that's coming out with DC on Wonder Woman," continued Dawson. "So I get to voice Wonder Woman. So I'm one of those people that gets to kind of be in the Marvel and DC world, which are I really really love."
Dawson co-wrote a piece for La Boriqueña and proceeds go to Puerto Rico's infrastructure 
La Boriqueña tells the story of a Puerto Rican superhero who has the control of powerful winds and storms, according to io9. She uses those powers for good and the book is also being used to help Puerto Rico rebuild after a deadly hurricane season and getting little to no help from the American government. Dawson also took part in this project.
"I co-wrote a little piece for La Boriqueña, which is a new Puerto Rican superhero," she told The Cheat Sheet "and the funds, all of the contributing artists including DC allowing us to use Supergirl and stuff like that and Wonder Woman, has gone into making the book be incredibly successful so $150,000 has been raised and 100% of the proceeds go to Puerto Rico."
She continued to explain how this is an example of putting nerd culture to good use. "I love the nerd world and I think that they're really untapped and under looked at besides people just thinking about content," continued Dawson. "Like they really care and are really interested and this was a really remarkable way for artists, writers, and for comic book lovers to contribute to something they otherwise weren't being asked to contribute to."
So will Claire Temple be in Season 3 of Luke Cage? The discussions are open for it. But the good news is that Dawson is keeping busy in other ways and fans can follow her.
Read more: Could We See a 'Black Panther' and 'Luke Cage' Crossover?
Check out The Cheat Sheet on Facebook!