Rose Leslie Is All Smiles In London While Kit Harington Continues Treatment In Connecticut
While Game of Thrones of star Kit Harington continues to get treatment at the luxurious Privé Swiss Wellness Center in Connecticut, his wife – Rose Leslie – is spending time with her friends. Cameras recently spotted the actress at a weekend music festival in London, and she appeared to be in good spirits while her husband was thousands of miles away working on some personal issues.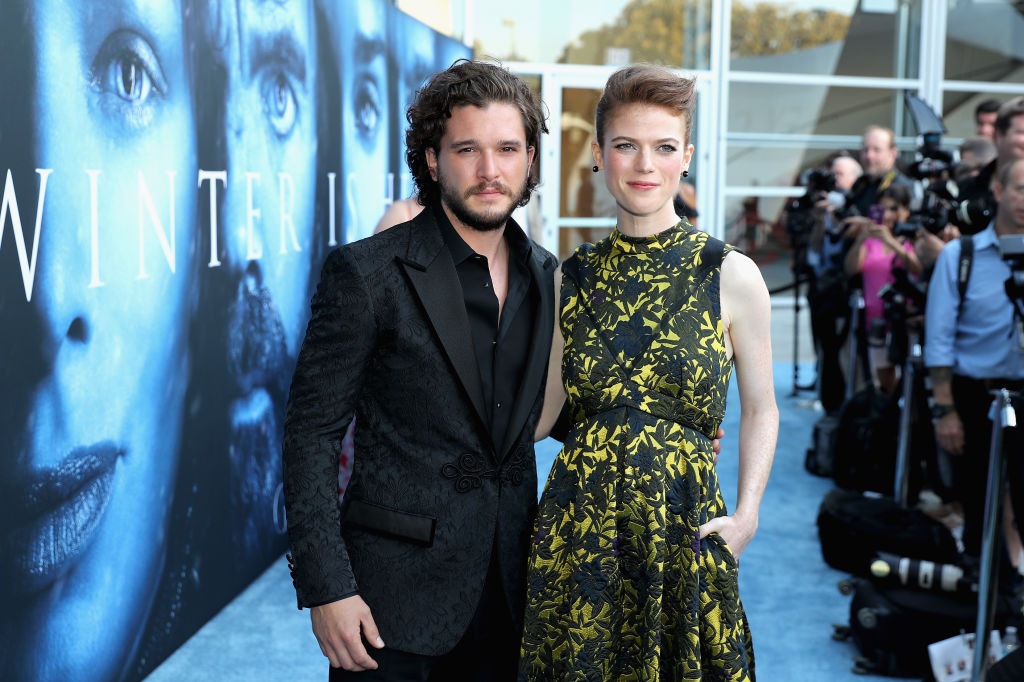 Rose Leslie attended the All Points East music festival
The 32-year-old actress enjoyed music and spent time with friends at the All Points music festival at Victoria Park in London on June 2nd. The Great Gatsby star Carey Mulligan joined Rose Leslie – who had a drink in hand – as they listened to Bon Iver, Mac DeMarco, John Grant, and The Tallest Man on Earth.
Leslie wore a long, floral dress and sneakers, and she tied her red hair back in a knot. She was all smiles as she socialized with pals during a sunny afternoon.
Kit Harington checked into treatment before the 'Game of Thrones' finale
A rep for the GOT star confirmed that Harington checked into Privé Swiss before the May 19th series finale because he needed to take a break after starring in the HBO fantasy series for nearly a decade.
"Kit has decided to utilize this break in his schedule as an opportunity to spend some time at a wellness retreat to work on some personal issues," the actor's rep told Us Weekly.
Insiders say that Harington went to treatment for his wife after she encouraged him to do so because he was "living a very unhealthy lifestyle." Harington was dealing with massive amounts of stress, and "using unhealthy coping tools."
The end of 'Game of Thrones' broke Kit Harington
A video of the final GOT table read went viral because it left Harington in tears, and he has spoken publicly about the emotional impact of the final season.
"The last season of Thrones seemed to be designed to break us. Everyone was broken at the end," said Harington. "I don't know if we were crying because we were sad it was ending or if we were crying because it was so f—king tiring. We were sleep deprived."
The HBO drama changed Kit Harington's career and personal life
When Harington hosted Saturday Night Live prior to the Season 8 premiere of Game of Thrones, he joked during his monologue about how much the show had impacted his career. He noted that millions have seen him on GOT, which is a good thing considering his other credits.
Harington pointed out that he was in the movie Pompeii, which he admitted was more of a disaster than the event the movie was based on. The 32-year-old also asked if anyone had seen him in Silent Hill: Revelation 3D, and when no one responded he said no one saw him in that.
Not only did Game of Thrones make Harington a household name, but the show also introduced him to Leslie, who played his on-screen love interest Ygritte from Seasons 2 to 4.
Kit Harington and Rose Leslie's first anniversary
The actors' on-screen romance turned into a real-life love affair, and they became husband and wife on June 23, 2018, at Kirkton of Rayne Church in Leslie's hometown of Aberdeen, Scotland. They followed the ceremony with a reception at Wardhill Castle, which is owned by Rose's dad, Seb.
John Harington – Kit's brother – was the best man, and during his speech, he referenced the famous line, "You know nothing, Jon Snow." This was Ygritte's line that she first delivered during the Game of Thrones episode titled A Man Without Honor.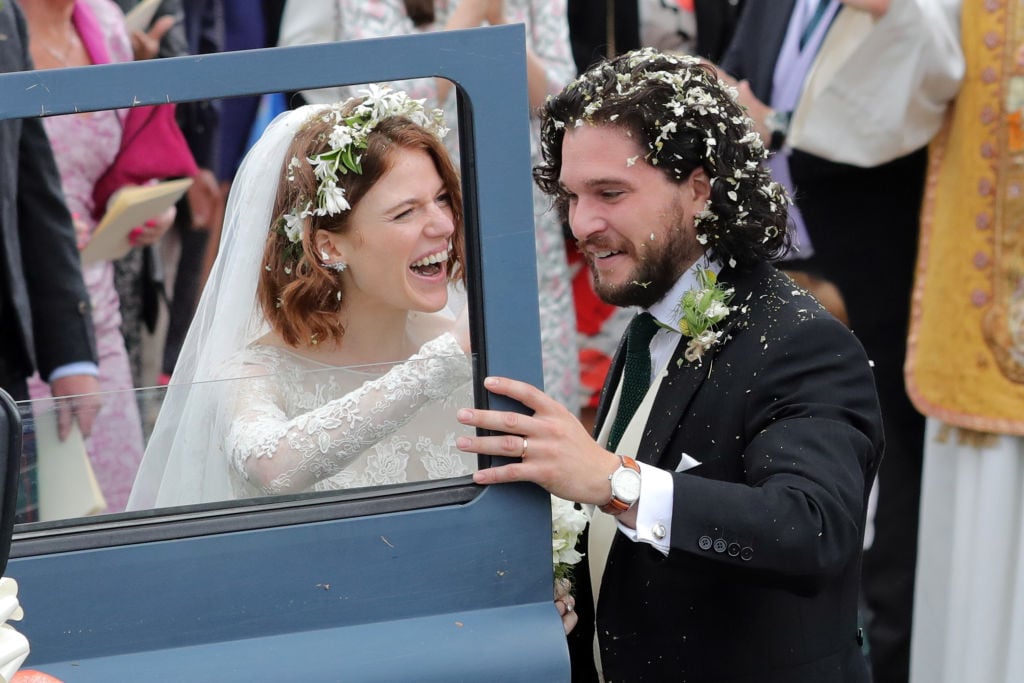 Kit Harington says that fans often yell the line at the couple when they are out in public, and he hates when people say it. However, when his brother concluded his best man speech, he put a new spin on it. "Looking at the woman you're marrying, it shows you do know something, Jon Snow."