Rose McGowan Says Amazon Studios Ignored Her Harvey Weinstein Rape Allegations
Rose McGowan is now directly calling out Amazon CEO Jeff Bezos on Twitter, saying that she told Amazon Studios that Harvey Weinstein raped her but that they did nothing, continuing to work with him and pulling the plug on a project she was working on.
On Twitter on Thursday, McGowan wrote a series of tweets addressed to Jeff Bezos. She said that she was working on a show with Amazon when she found out that the studio would be doing business with The Weinstein Company. After hearing this, McGowan says she told Amazon Studios that Harvey Weinstein had raped her but they did nothing.
"I told the head of your studio that HW raped me," McGowan wrote. "Over & over I said it. He said it hadn't been proven. I said I was the proof. I had already sold a script I wrote to your studio, it was in development. When I heard a Weinstein bailout was in the works, I forcefully begged studio head to do the right thing. I was ignored. Deal was done. Amazon won a dirty Oscar."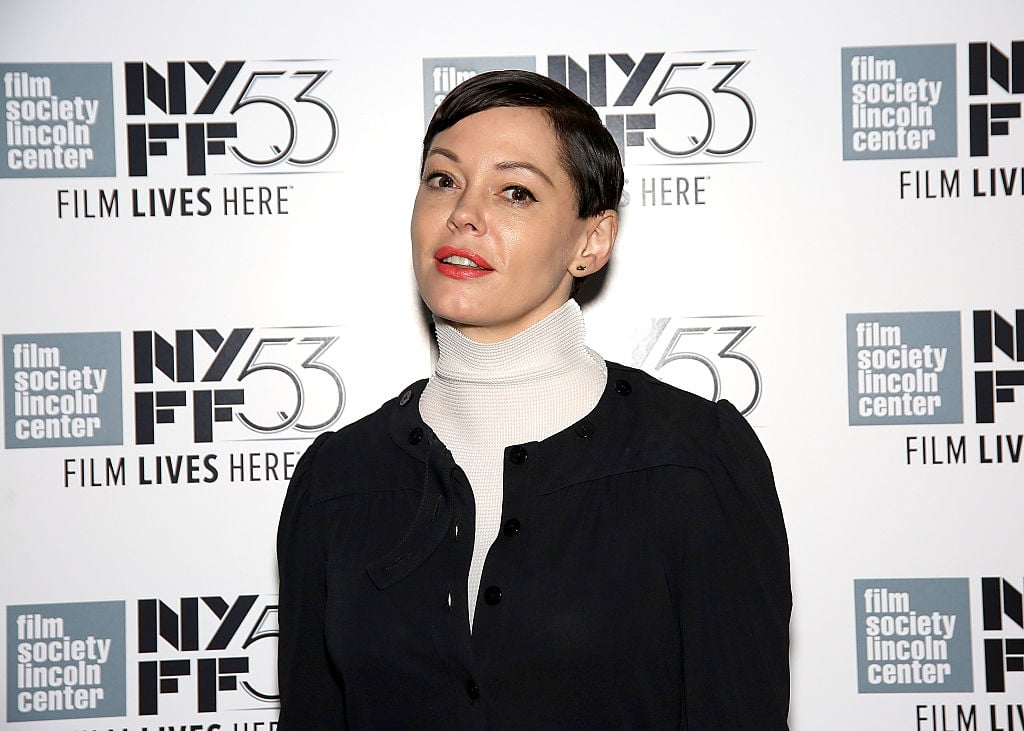 McGowan went on to say that she called her attorney in an attempt to get her script back after selling it to Amazon, but before she could, the number two at Amazon Studios called to tell her that her show was dead. Finally, she said that Jeff Bezos and Amazon must stop doing business with The Weinstein Company.
"@jeffbezos I am calling on you to stop funding rapists, alleged pedos and sexual harassers," she wrote. "I love @amazon but there is rot in Hollywood. Be the change you want to see in the world. Stand with truth."
Amazon Studios currently has two television series in the works with The Weinstein Company: The Romanoffs, a show from Mad Men creator Matthew Weiner, and a drama created by David O'Russell starring Robert De Niro that does not yet have a title. Amazon is already removing Harvey Weinstein's name from those shows, but there are now reports that Amazon might part ways with The Weinstein Company altogether and potentially cancel the David O'Russell show, according to Deadline. These series from Weiner and O'Russell reportedly cost $230 million.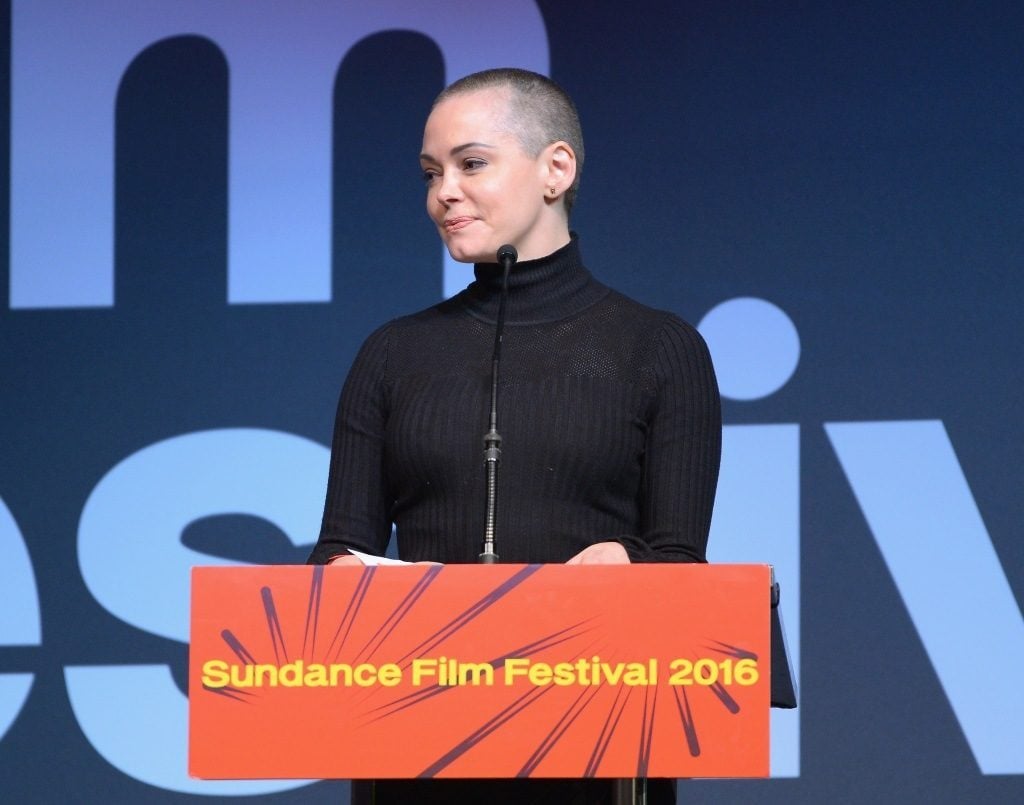 After Amazon's deal to produce these shows with The Weinstein Company was announced, they won three Oscars at the 2017 Academy Awards, two for Manchester by the Sea and one for The Salesman. This is what Rose McGowan is referring to when she says that Amazon "won a dirty Oscar." Casey Affleck, who won the Oscar for Best Actor for Amazon's Manchester by the Sea, has also been accused of sexual harassment.
The head of Amazon Studios is Roy Price, who is said to have a close relationship with Harvey Weinstein. Neither Roy Price nor Jeff Bezos has released a statement in light of the Harvey Weinstein allegations, and Amazon Studios has not announced their plans for the two upcoming shows they were to produce with the Weinstein Company.
You come talking that trash we'll pull your card. Tough face contest lost to @rosemcgowan #eazye #rosearmy pic.twitter.com/DZPMdZPZ0w

— RoyPrice.exe (@RoyPrice) July 15, 2016
McGowan's tweets on Thursday were the first time she discussed what apparently happened between her and Amazon. All of this would have unfolded within the past 12 months, as she had announced in September 2016 that she was going to write and direct a show for Amazon.