Rose McGowan Cancels Appearances After Weinstein Scandal | Here's the Reason She Gave
Rose McGowan has canceled public appearances in the wake of the Harvey Weinstein scandal. The actress accused Weinstein of sexual assault and has been vocal on Twitter about shining a light on sexual misconduct both inside and out of the industry.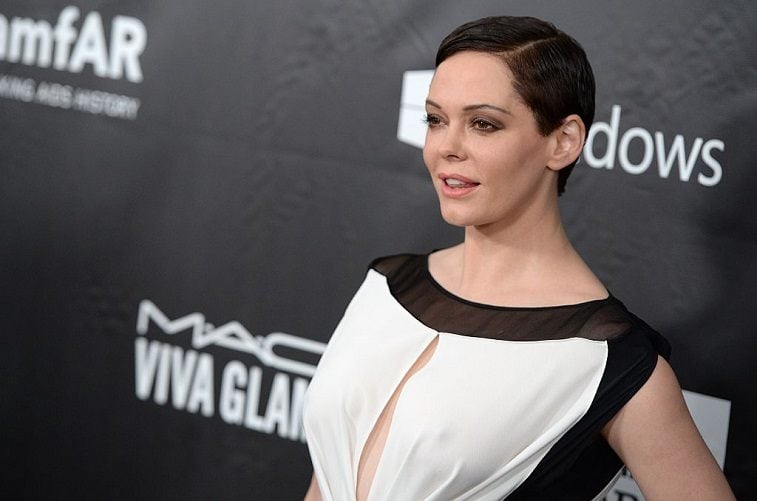 McGowan was scheduled to appear at the Tallgrass Film Festival in Wichita, Kan. to accept the Ad Astra Award Wednesday night. The festival released a statement announcing the actress would not be present.
"We are sorry to announce that Rose McGowan … has cancelled all upcoming public appearances due to compounding factors surrounding recent revelations in the Harvey Weinstein sexual harassment case," the festival's statement read.
"While we're disappointed that Rose cannot be here with us in person, we understand that her well being is the priority," said Tallgrass Creative Director Lela Meadow-Conner in the statement. "We support her and our thoughts are with her. We'll seize this opportunity to amplify her message and celebrate all the women filmmakers with works here at the 15th annual festival. The whole world is now aware, in large part due to Rose's efforts, about the rampant sexual harassment within the entertainment industry, and so in her honor, we have pulled together a panel of women filmmakers who will be attending the festival with their films, for a frank conversation, because the message doesn't stop here."
This is the third year McGowan has been honored at the festival.
McGowan's tweets have slammed those who allegedly either knew about Weinstein or supported him. She called director Woody Allen a "vile little worm" for saying he was "sad" for the disgraced film mogul:
https://twitter.com/rosemcgowan/status/919497573940961280
The actress also called James Corden a "motherf*****g piglet" after the comedian made jokes about the Weinstein scandal. Corden later apologized for the jokes, tweeting, "To be clear, sexual assault is no laughing matter. I was not trying to make light of Harvey's inexcusable behavior, but to shame him, the abuser, not his victims. I am truly sorry for anyone offended, that was never my intention."
In the Tallgrass press release, program director Nick Pope provided thoughts on McGowan. "Tallgrass has sought to honor Rose McGowan for three years now as we have always felt she epitomizes our motto: Stubbornly independent," he said. "We also felt that, in the process of the deserved attention her activism receives, arguably her presence as an independent film icon and genuine filmmaking talent can get lost in the mix. It was our goal to shine a light on her career and her talent and put that part of the Rose McGowan equation front and center for a very special evening. We will still honor her achievements from afar."