'Roseanne' and Other TV Shows That Were Canceled Because of a Scandal
Traditionally, if a TV show gets canceled, there's only one real reason: low ratings. But occasionally, a popular show ends not because it was struggling in viewership but because it had become controversial due to an off-camera scandal.
That occurred very recently with a hit show, but this was hardly the first time it happened. In the past, shows have ended because of a lead's controversial comments, because of allegations against a star, or even because someone involved was charged with murder (page 7).
Here's a look at some of those TV shows that have been canceled because of a scandal.
1. Roseanne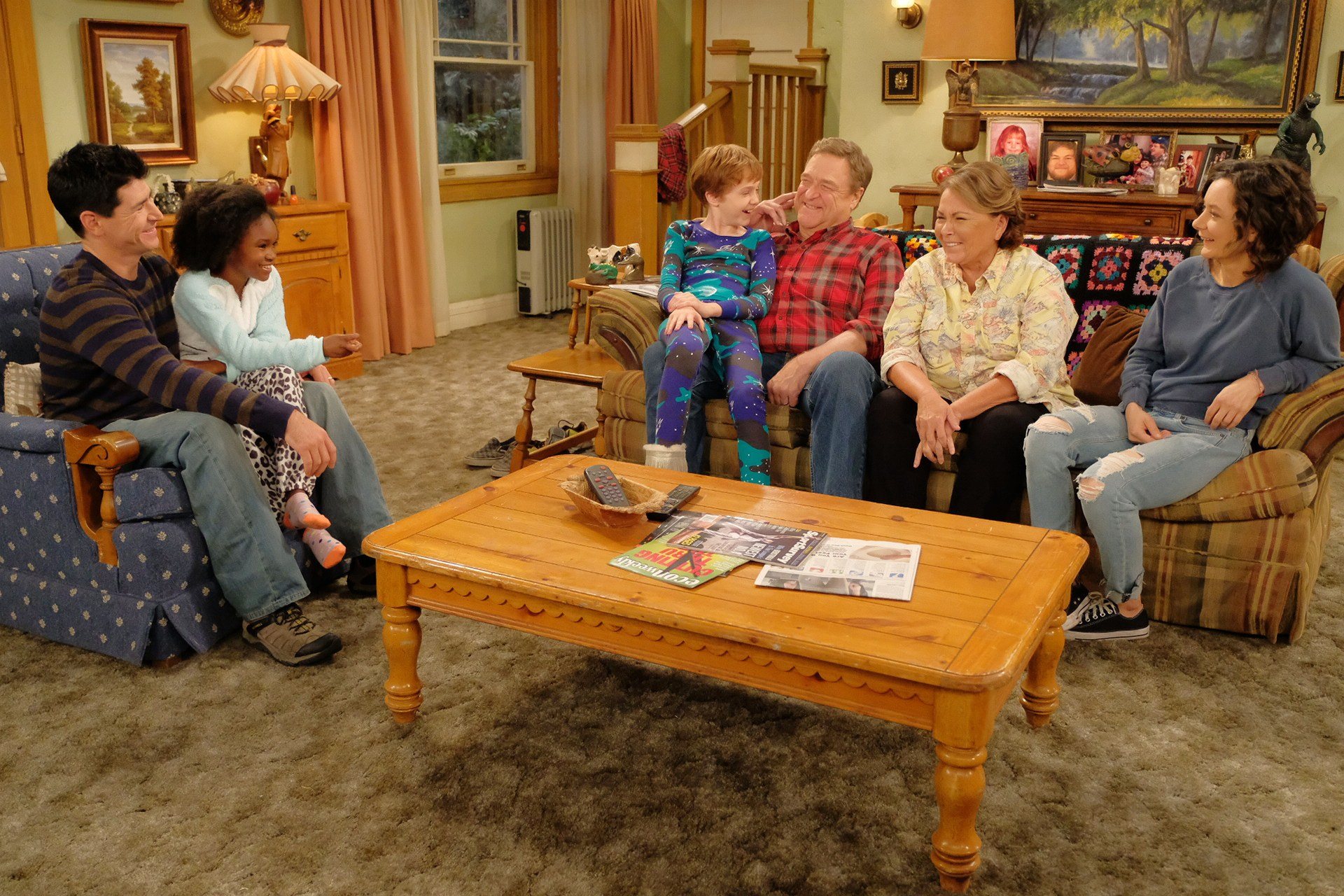 ABC canceled the show due to Roseanne Barr's racist tweet.
Roseanne returned in March 2018 and instantly became a television phenomenon, with the premiere drawing over 20 million viewers. Ratings declined throughout the season, but the revival remained extraordinarily successful overall, and another season quickly went into production.
But the elephant in the room from the beginning was always Roseanne Barr's Twitter account, which was filled with insane conspiracy theories like Pizzagate, plus some past racist and transphobic remarks. When Barr sent out a tweet in May comparing a former Obama Administration official to an ape, it was all over; ABC announced the show had been canceled hours later.
Next: This show was canceled due to animal cruelty concerns. 
2. Luck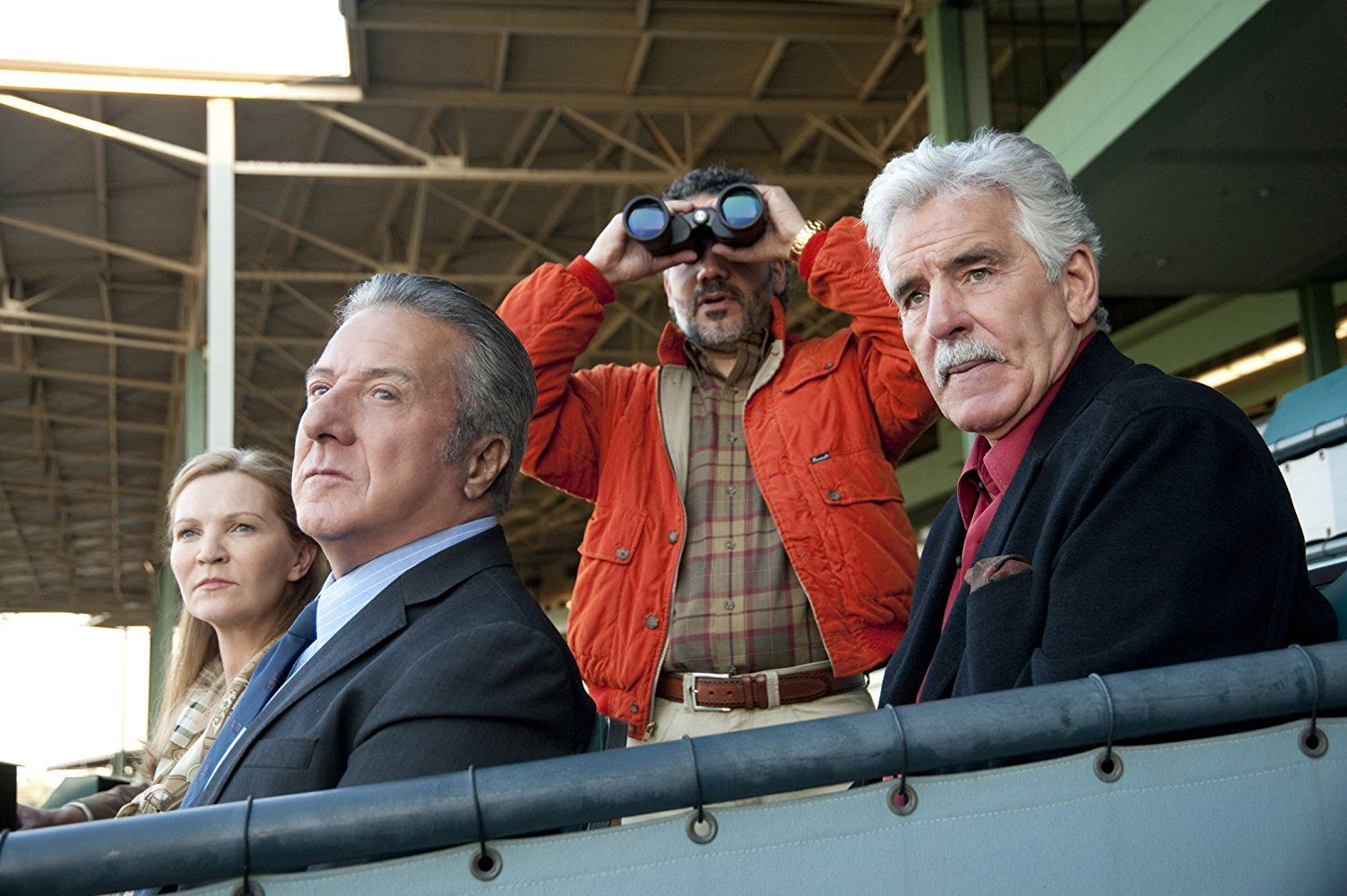 HBO canceled the show after three horses died during filming.
Luck had all the makings of a great new HBO drama series, with NYPD Blue's David Milch serving as showrunner and with Dustin Hoffman starring in the lead role.
But the show came under fire when it was revealed that several horses had to be euthanized during production of the first season. This immediately sparked controversy, and when a third horse died on set, HBO decided to suspend filming and ultimately cancel the show, with the animal safety issues being the main reason.
Next: This reality show was canceled for a disturbing reason.
3. 19 Kids and Counting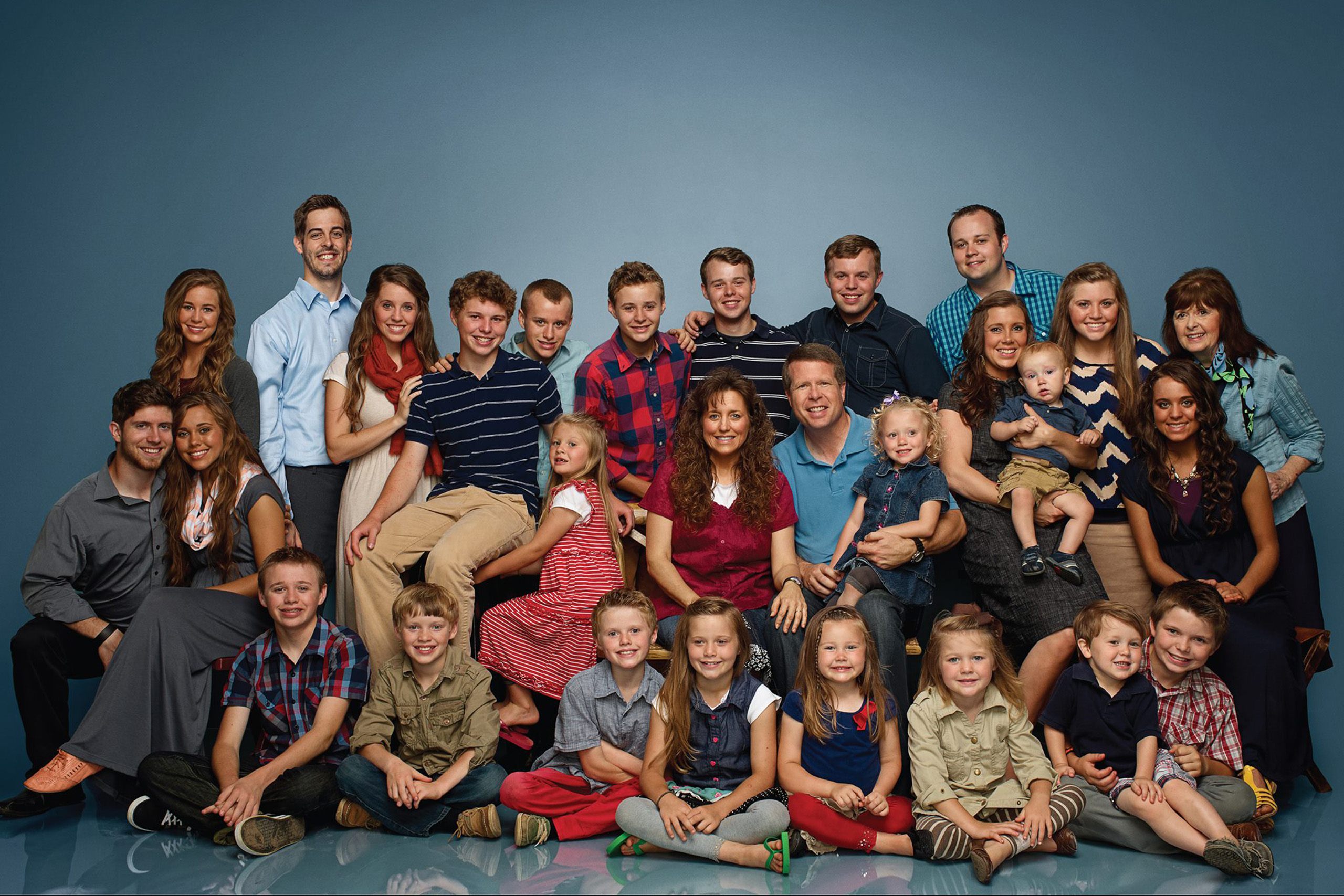 TLC canceled the show after sexual abuse allegations emerged against Josh Duggar. 
TLC aired 19 Kids and Counting, the reality series about a Baptist family, for 10 seasons, and it was quite popular during its lengthy run.
But in 2015, molestation allegations emerged against Josh Duggar. As this scandal unfolded, advertisers began to pull out of the show, and TLC ultimately decided to cancel it altogether.
Next: This show was canceled due to some controversial comments.
4. Politically Incorrect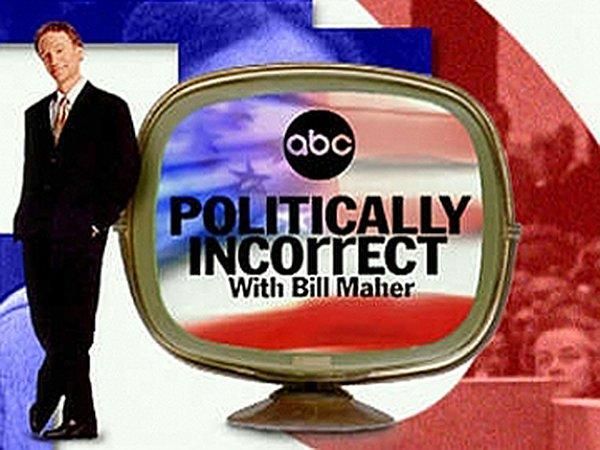 ABC canceled the show after Bill Maher's controversial 9/11 comments.
Bill Maher's talk show Politically Incorrect aired for eight seasons, with the last few of those being on ABC. But an episode airing shortly after 9/11 set off a firestorm.
On the September 17, 2001, episode of the show, Bill Maher took issue with President George W. Bush calling the 9/11 terrorists cowards. "We have been the cowards, lobbing cruise missiles from 2,000 miles away," Maher said. "That's cowardly. Staying in the airplane when it hits the building, say what you want about it … not cowardly."
Some advertisers pulled out of the show after these comments, and the show was canceled the following June. Officially, ABC said that it wasn't because of the 9/11 remarks, but Maher himself didn't buy that.
Next: This show was canceled due to some disturbing allegations.
5. Louie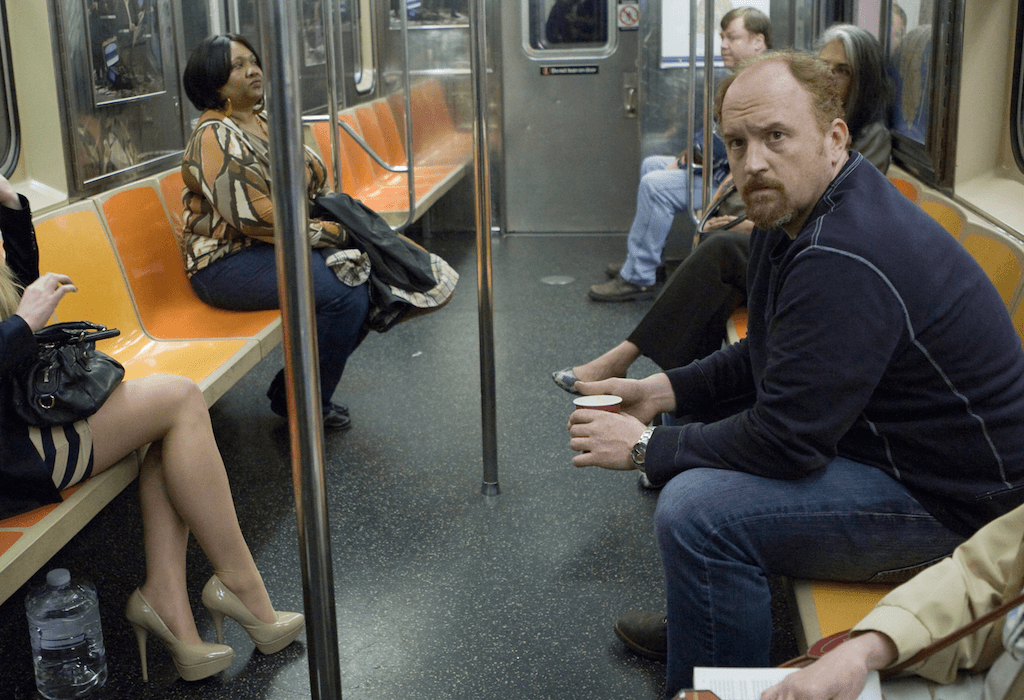 FX ended the show due to sexual misconduct allegations against Louis C.K. 
Louis C.K.'s FX series Louie went on a long hiatus after the fifth season ended in 2015. It was unclear whether the show would return, but C.K. had left the door open.
However, that door closed in fall 2017, when five women accused C.K. of sexual misconduct. In the aftermath of this controversy, FX announced that it was ending its relationship with C.K., meaning Louie was officially over.
Next: More than one cast member of this show was arrested.  
6. Buckwild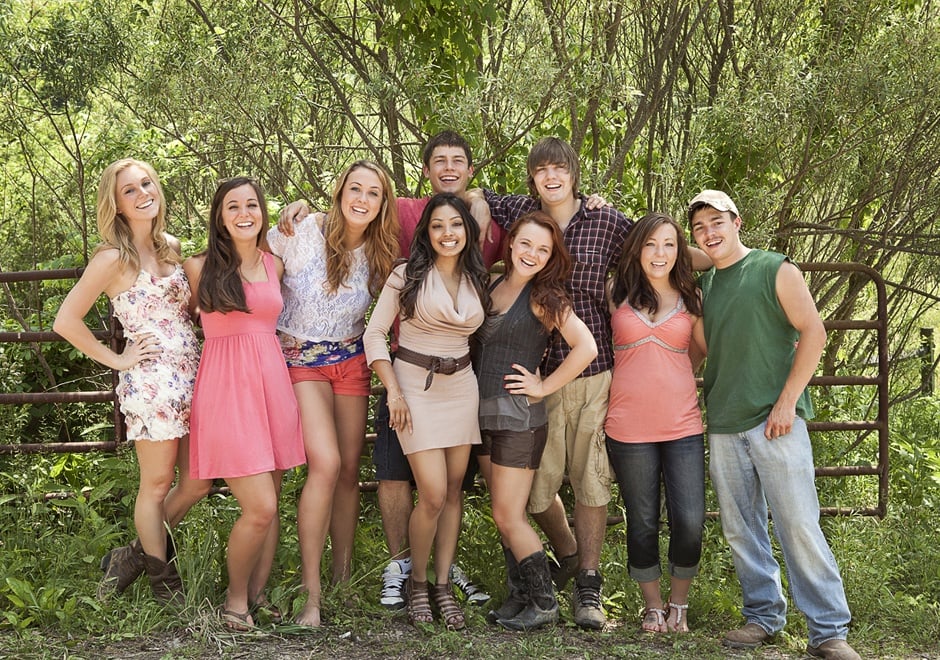 MTV canceled the show after two cast members were arrested and one was found dead.
Shortly after MTV's reality show Buckwild aired its first season, everything began to fall apart for its cast.
First, cast member Salwa Amin was arrested and charged with drug possession. Days later, another cast member, Michael Burford, was arrested for aggravated DUI. About a month after that, a third cast member, Shain Gandee, was found dead due to carbon monoxide poisoning. It was at this point that MTV decided to just cancel the show.
After the show's cancelation, there were even more incidents, with two more cast members being arrested.
Next: One of this show's stars was arrested for murder.
7. Megan Wants a Millionaire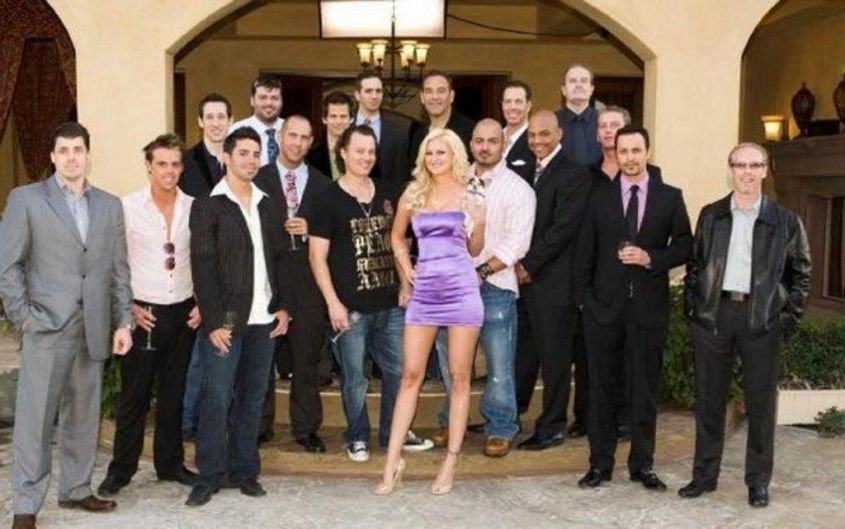 VH1 canceled the reality show when one of the contestants was charged with murder.
The VH1 reality series Megan Wants a Millionaire featured Megan Hauserman, a former Rock of Love contestant, looking for a wealthy man to date.
But VH1 placed the series on hiatus after one of the contestants, Ryan Alexander Jenkins, was accused of murder, with police putting out a warrant for his arrest. When Jenkins was formally charged, VH1 almost immediately canceled the show. In addition, VH1 also decided to no longer air the new season of I Love Money, which Jenkins was also going to be a contestant on.
Next: This show was canceled due to some controversial comments from its host.
8. Paula's Home Cooking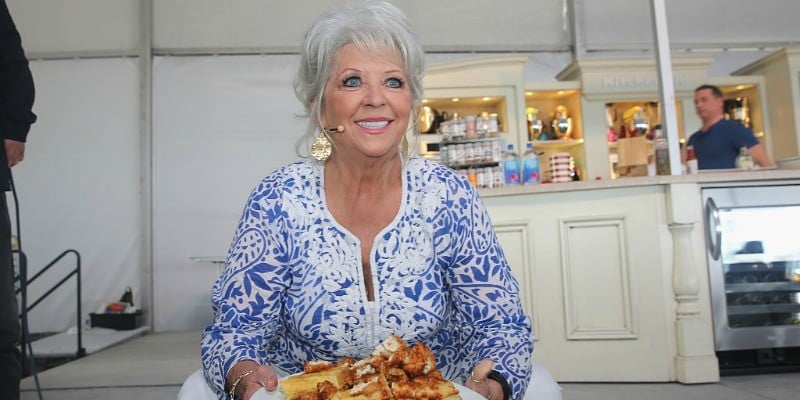 Food Network canceled the show after Deen was sued for racial discrimination. 
Paula Deen's show Paula's Home Cooking aired on the Food Network for about 10 years. But in 2013, controversy erupted when Deen was the subject of a racial discrimination lawsuit. During her deposition in this case, Deen conceded that she had used the N-word.
Due to this controversy, Food Network decided to cancel Deen's show.
Next: This show was canceled due to some controversial tweets.
9. CeeLo Green's The Good Life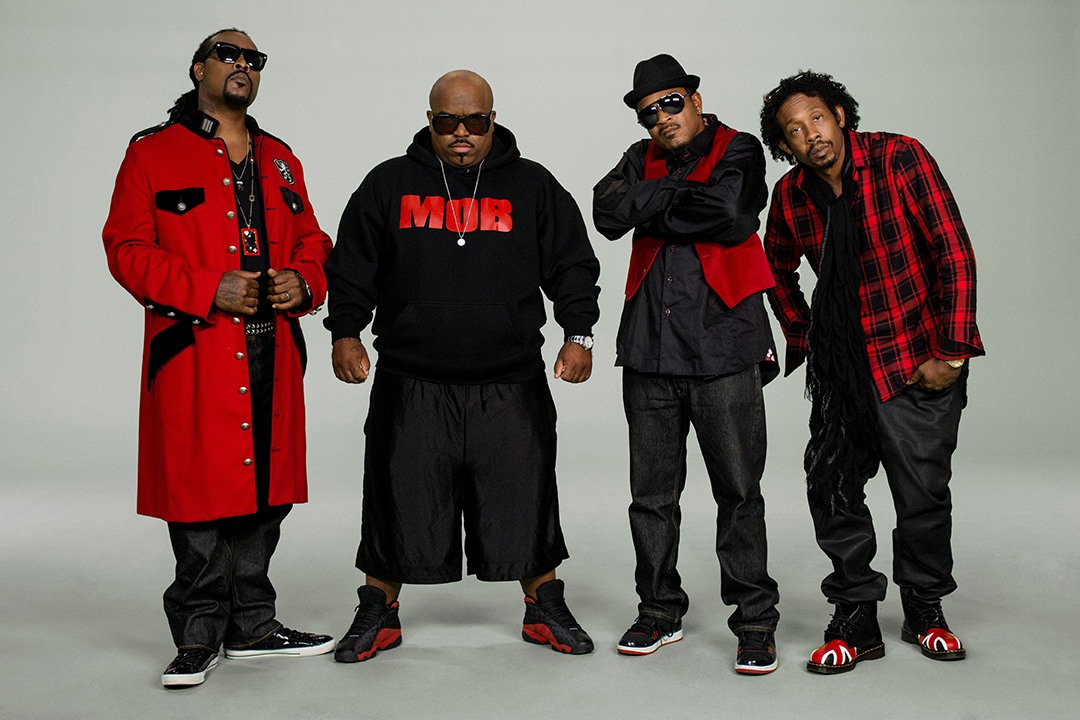 TBS canceled the show after CeeLo Green's controversial tweets about rape.
TBS' The Good Life was a reality series following the life of CeeLo Green. But in between the first and second season, Green tweeted a number of controversial statements about rape in reference to a 2012 sexual assault case against him.
In particular, Green implied on Twitter that women could only be raped if they are conscious. "If someone is passed out they're not even WITH you consciously! So WITH implies consent," Green said. "People who have really been raped REMEMBER!!!"
TBS decided not to move forward with Season 2, although it seems like low ratings were also a factor.
Next: This show was canceled when its lead star was accused of terrible behavior.
10. Transparent
The show was canceled following sexual harassment allegations against Jeffrey Tambor.
Amid the growing #MeToo movement, actor Jeffrey Tambor was accused of sexual harassment in November 2017, with one of the allegations coming from an actress he worked with on Transparent.
In the aftermath of these allegations, Amazon decided to fire Tambor from the show. They did decide that the show's fifth season would go on without him but that this would be the last one. There were previously no plans to end the show with Season 5.
Next: This show's star was also accused of terrible behavior.
11. House of Cards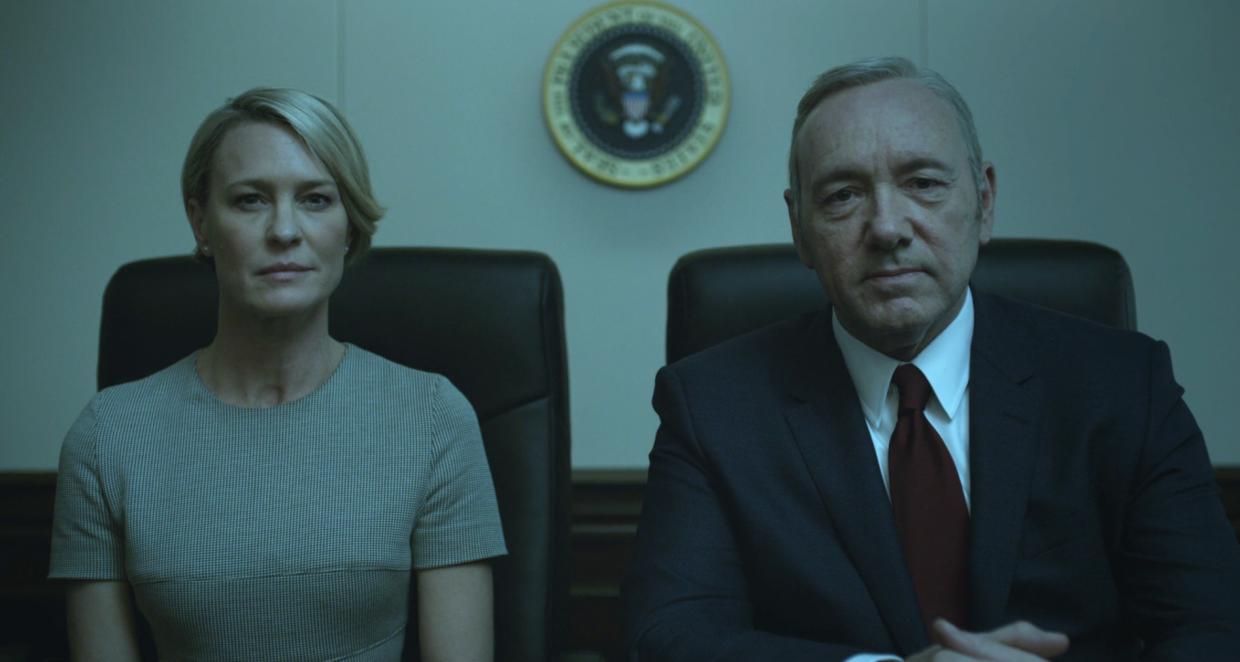 The show was canceled following sexual assault allegations against Kevin Spacey.
Similarly, in October 2017, Kevin Spacey was accused of sexual misconduct, with the first accusation coming from actor Anthony Rapp.
At this point, Season 6 of House of Cards, which revolves almost entirely around Spacey's character, was already in production. But Netflix fired him from the show. They ultimately decided to move forward with a sixth season without Spacey's character in it, but that will be the last one.
Next: This show was canceled before it even started airing.
12. Flip it Forward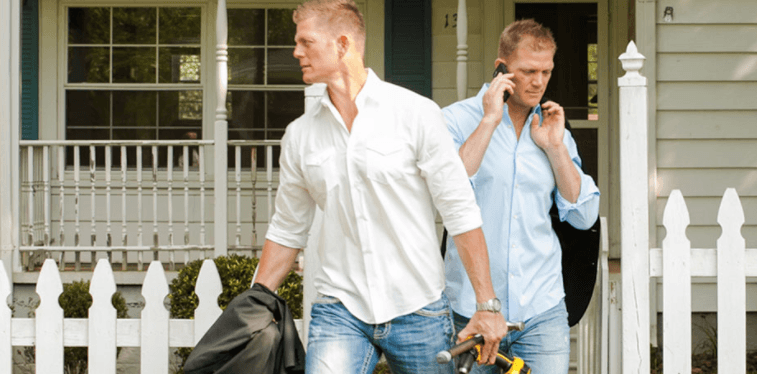 The show was pulled due to the stars' controversial comments.
Here's one example of a show that was canceled before it even began. Flip it Forward was to be an HGTV series starring The Benham Brothers.
But not long after the show was announced, Right Wing Watch compiled a series of controversial statements the Benham Brothers had made in the past, including that "Jesus hates Muslims" and that same-sex marriage "erodes the moral fabric of our society." Almost immediately after this article came out, HGTV announced that it was not moving forward with the show.
Next: This show was canceled when the main star was arrested.
13. Eve & Ocho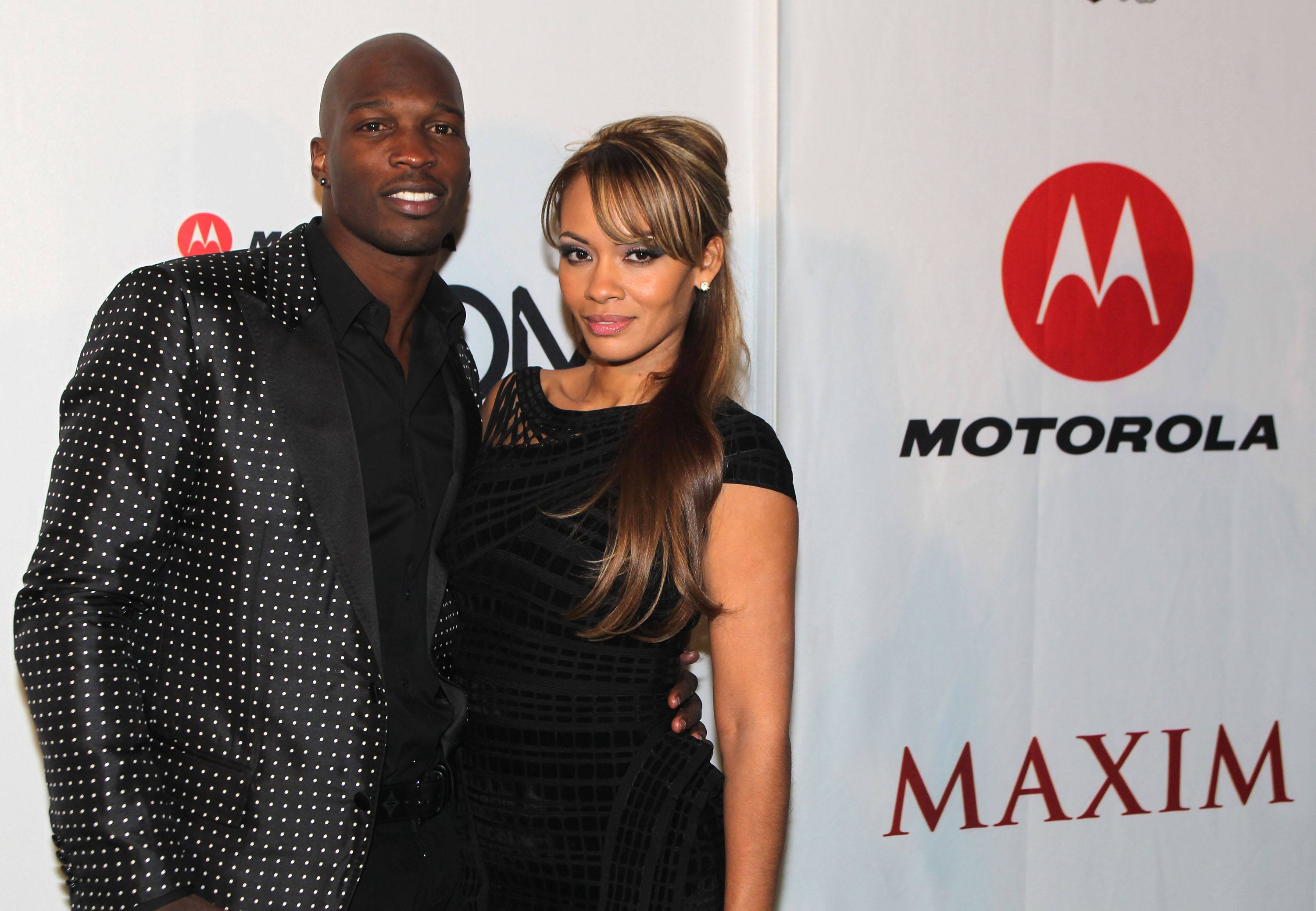 VH1 canceled the reality show when its subject was arrested for domestic battery.
VH1's Eve & Ocho was to be a new reality show that would focus on NFL wide receiver Chad Johnson and his wife, Evelyn Lozada. However, the network had to cancel the show before it even began.
That's because before the show premiered, Johnson was arrested and charged with domestic battery after allegedly hitting his wife. At the time, VH1 said the show was being canceled due to "unfortunate events over the weekend and the seriousness of the allegations."
Next: This $160 million show was canceled due to allegations against the producer. 
14. An untitled Harvey Weinstein Amazon show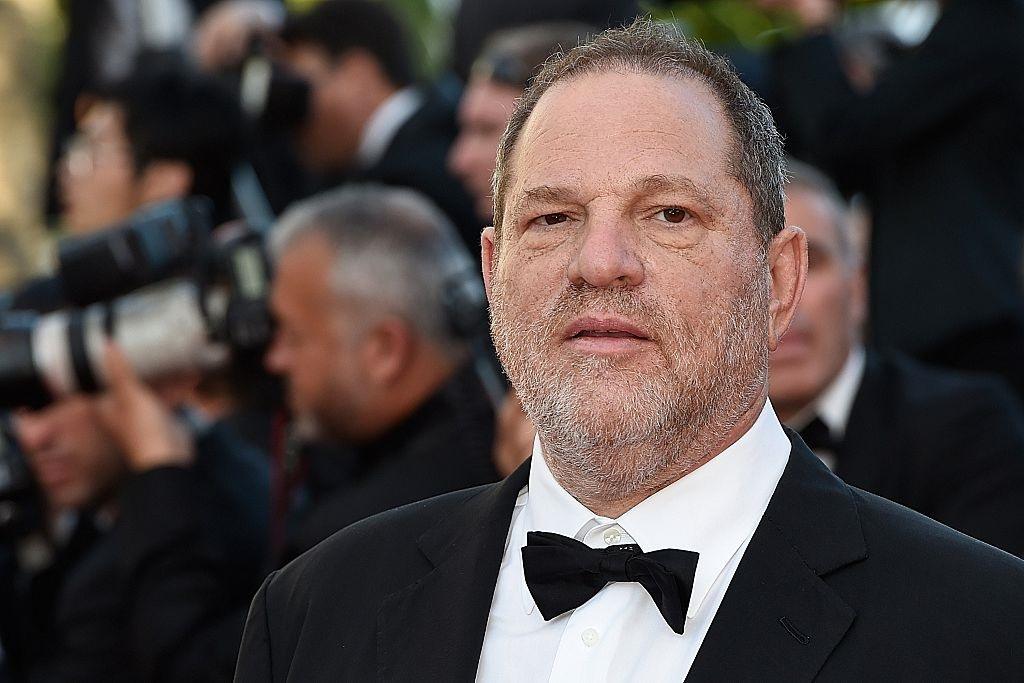 The show was canceled after Weinstein was accused of sexual misconduct by dozens of women.
Harvey Weinstein was such a prolific producer that when over 80 women accused him of sexual harassment or assault in fall 2017, tons of projects were impacted.
One of the most notable was an Amazon series that was in the works from creator David O. Russell, which was set to star Robert De Niro and Julianne Moore and cost $160 million.
Later, two producers sued The Weinstein Company, saying they were owed $2 million in producer's fees for this show.
Next: This popular show was surprisingly canceled due to some off-camera developments. 
15. Here Comes Honey Boo Boo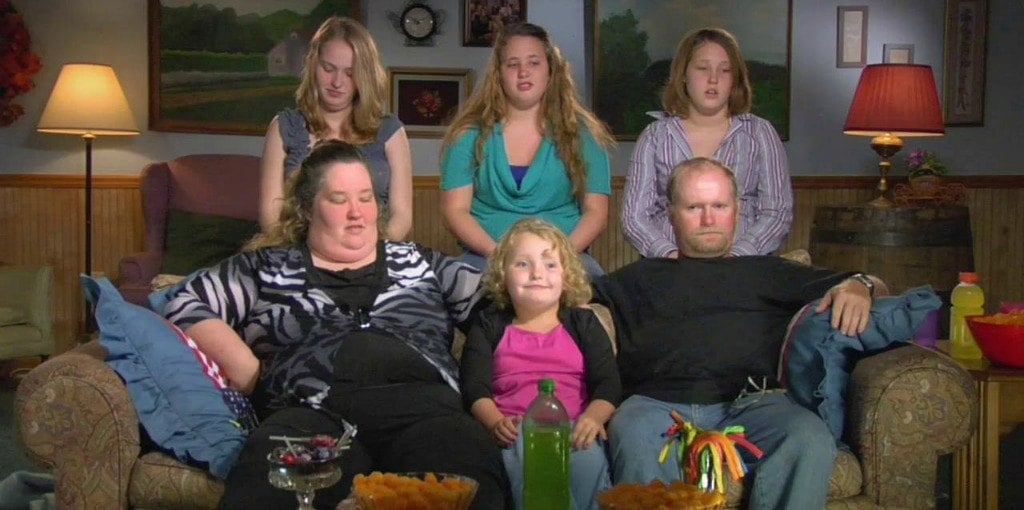 TLC canceled the show when June Shannon began dating a registered sex offender. 
TLC's Here Comes Honey Boo Boo, a reality show following the family of a child beauty pageant contestant, was quite popular throughout its four-season run. But TLC canceled it in 2014.
The network did so after reports emerged that June Shannon, the mother in the series, was dating a convicted child molester. At this point, TLC actually had shot many episodes worth of material for the next season, but they never aired until years later.
Check out The Cheat Sheet on Facebook!