'Roseanne': The No. 1 Most Memorable Darlene and David Moment
Roseanne made a long-awaited return to ABC, rebooting the '90s show more than 20 years after its original series finale. The new season focused on Darlene, who moves back home to Lanford from Chicago with her teenage daughter, Harris, and young son Mark in tow. Most of the old cast members are back, and so far Season 10 of Roseanne has done major justice to the original.
But suspiciously missing had been David, Darlene's on-again, off-again love interest. Played by The Big Bang Theory's Johnny Galecki, David is also the father of Darlene's children and, as far as we know, her husband. He returned in the fifth episode of the new season, which conveniently explained David's absence.
With the revelation that Darlene and David's relationship may be over bearing down on us, we looked back on the good times. Here are their best moments together, counting down from 10 to No. 1.
10. David tries to sneak out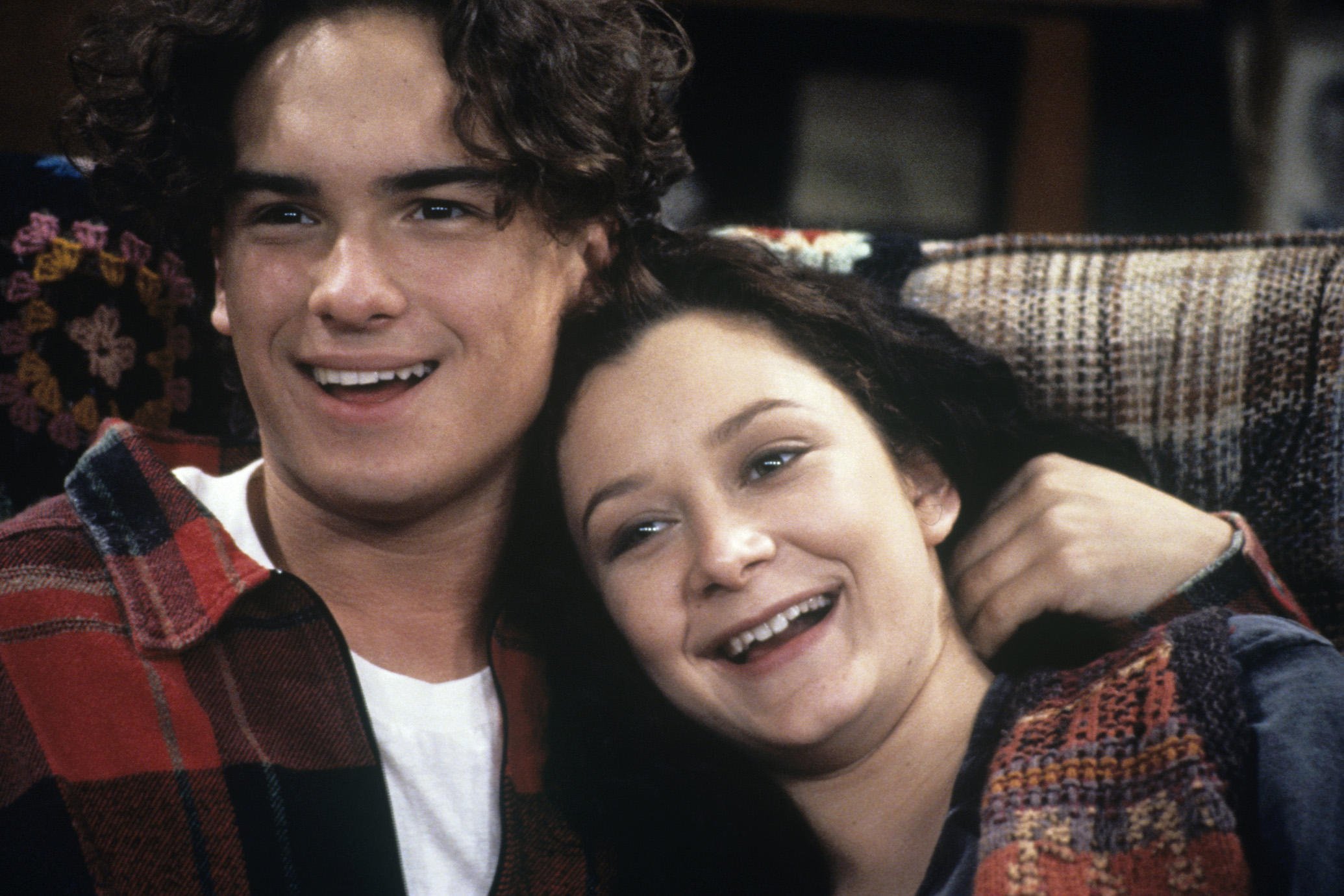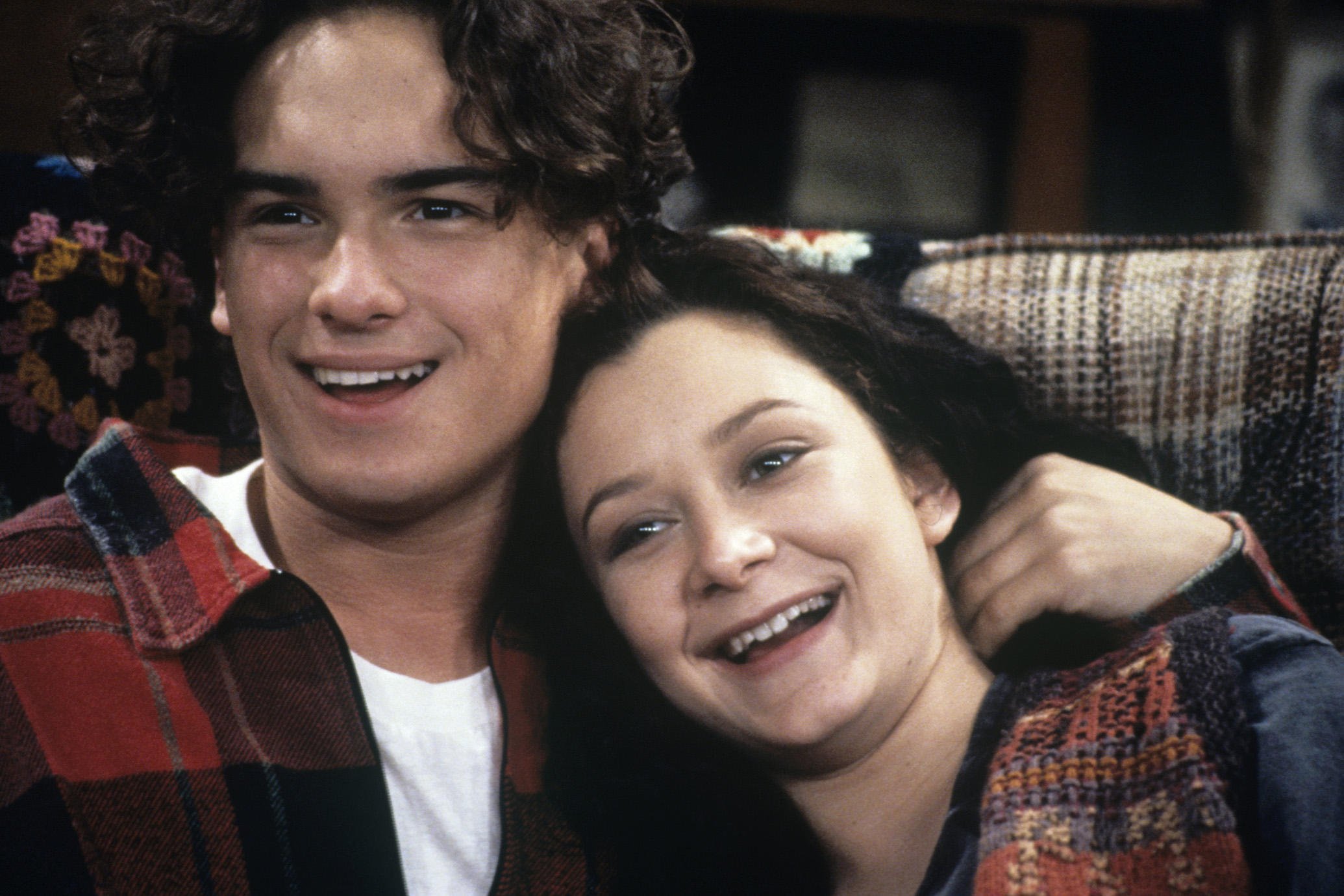 This episode begins about Darlene and David, but ends up being more about Dan and his relationship with Becky. When the power is cut off at the Conner home, David and Darlene head upstairs to work on their comic book together. In the morning, Roseanne catches David trying to sneak down the stairs on his way out. She's livid, but Darlene tries to insist that nothing inappropriate happened.
This episode shows the early evolution of Darlene and David's relationship, while Dan and Roseanne learn to trust their middle child a bit more than they were able to do with with their older daughter, Becky.
Next: David tattles on Darlene

9. David the snitch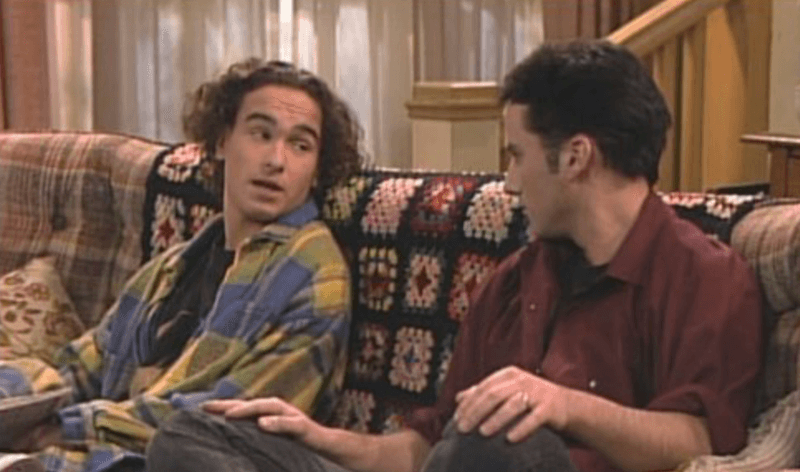 After Darlene and David break up, she's preparing to go back off to college while he is left to mope around the the house. Mark and Roseanne attempt to cheer him up, but nothing works. While talking to Roseanne, however, the angry and vengeful David lets it slip that Darlene has been doing drugs while away at school in Chicago.
After an awkward conversation with her parents, it comes out that Darlene did, at least a few times, try some illegal drugs. Roseanne doesn't want her going back to school, while Dan argues a little common sense on the topic. Eventually, Roseanne comes to realize that David is tattling on Darlene out of his own selfishness.
Next: David and Darlene get Roseanne

8. The Halloween prank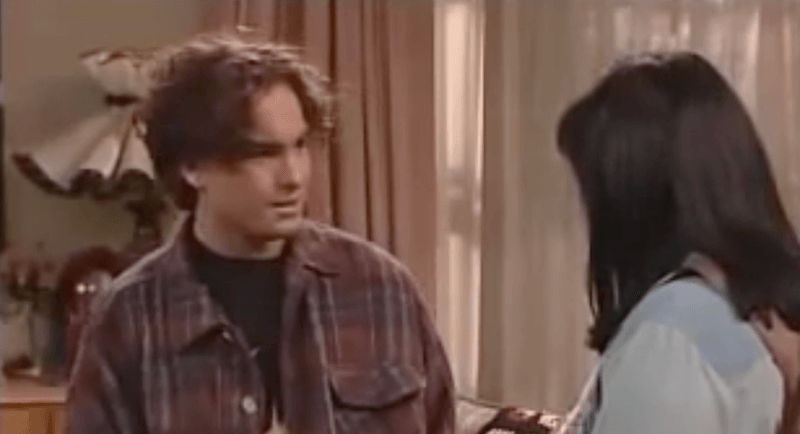 Roseanne's Halloween episodes were great for seeing Roseanne prank her various family members and friends in elaborate ways. But in "Halloween V," she is the one that ends up with egg on her face. One such prank is pulled by David and Darlene, the latter of which is off at school. David starts studying with a pretty girl, who Roseanne believes has the hots for him.
When Darlene returns home to see David, DJ let's it slip that David and Sally are alone together in the basement. She runs downstairs, followed closely behind by Roseanne, who sees Darlene rip the girl's head off — or at least, rip the head off a dummy. David and Darlene really got Roseanne good with this one.
Next: A wedding and nearly a funeral

7. The wedding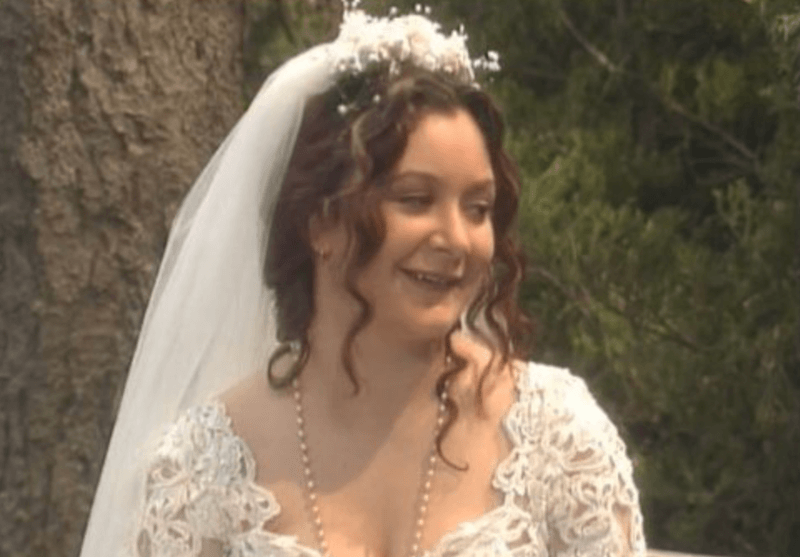 One of the best moments between Darlene and David would probably be higher on the list, if it weren't mired by one of the saddest moments in the history of Roseanne. The pair have chosen to get married not long after Darlene becomes pregnant with their first child, Harris. The wedding is done outdoors, and despite some typical Roseanne hitches and issues, the production goes without a flaw.
But while the pair are reciting their vows, it's clear that something is wrong with Dan — who is not really responding to Roseanne's snarky comments with his own brand of wit. Not much later, it's clear that Dan is having a heart attack.
Next: The first kiss

6. Darlene kisses David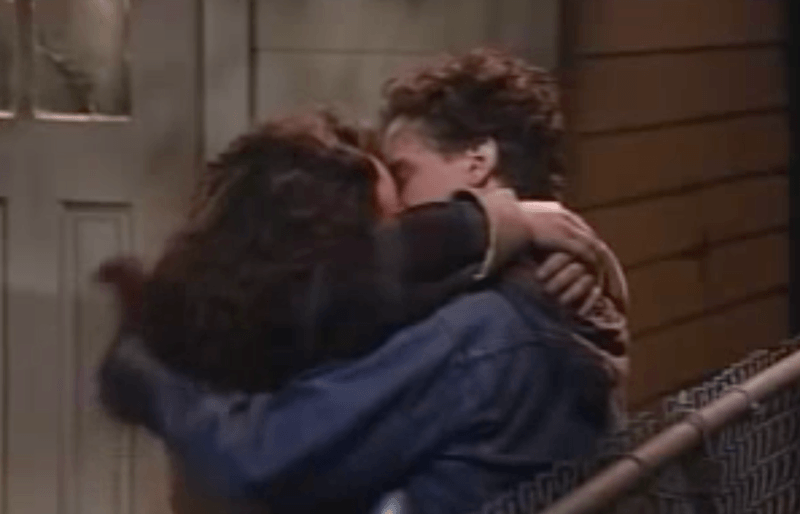 In the fourth season of Roseanne, David and Darlene begin to become good friends. It makes sense, given that they are the same age and the brother and sister of Mark and Becky, who at this point are a very serious couple.
But Darlene doesn't know exactly how she feels about him until the end of "Lies," when David admits that while he'd like to go out with her, he wouldn't want to give up her friendship. Then comes the big surprise: Darlene lays a big kiss on her new boyfriend as Roseanne and Dan watch from the window.
Next: The heartbreaking split

5. Darlene wants to see other people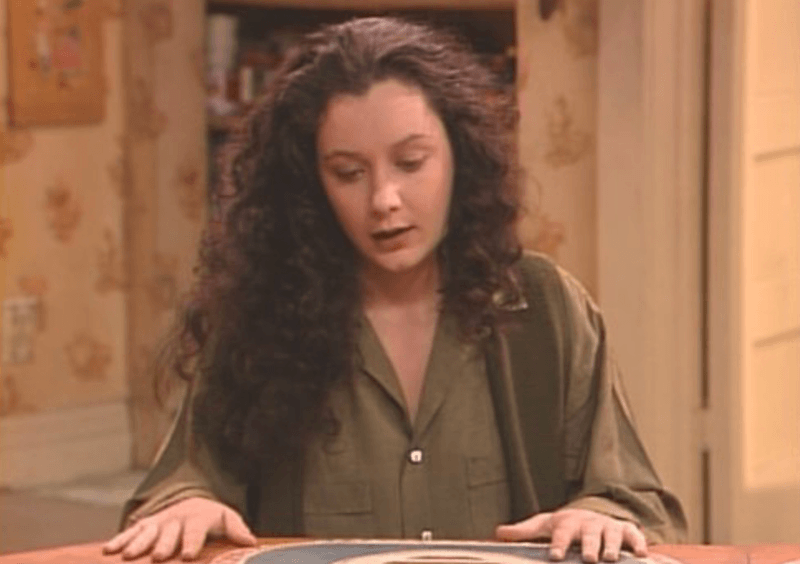 In the Season 7 episode "Two for One," it's discovered that Darlene has been seeing another guy (Jimmy) from school. Apparently, he was in town for a few days and Jackie saw her car parked at a sleazy motel. Although David is initially fine with the idea of Darlene wanting to see other people as well, Roseanne talks him into standing up for himself.
Darlene and David air it out. He forces her to choose between him and Jimmy, and she chooses Jimmy. Darlene's reasoning is that she doesn't want them to end up like her parents, never exploring other relationships. Ouch.
Next: David doesn't live here anymore

4. David is living with Darlene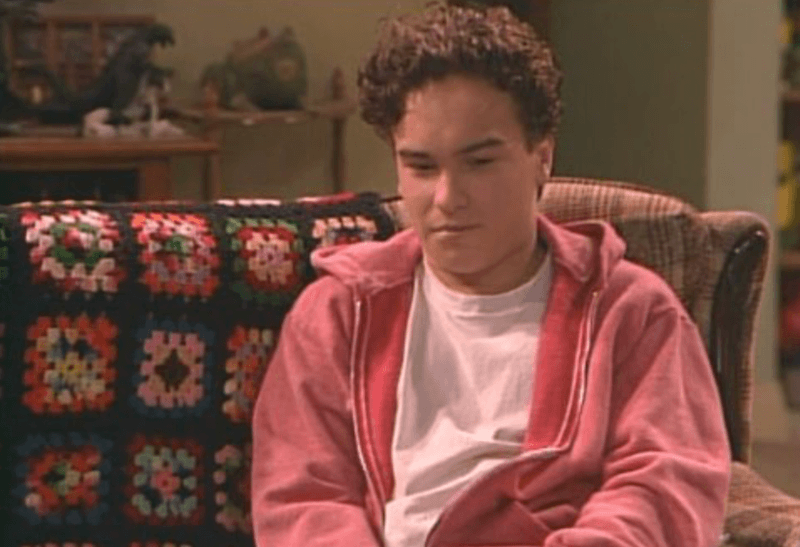 In the Season 6 episode "Busted," it's revealed that David has not been back living with his mom in Michigan, but instead is living with Darlene in Chicago. Things don't appear to be going well for the couple, who are fighting — as usual. But when Roseanne goes to check in on Mark (who has left Becky and is living with a friend), David and Darlene's little secret comes spilling out.
Over the course of this, plus the next few episodes, David is dragged back to Lanford where he has to answer to Roseanne and an even-more-angry Dan.
Next: Along came Harris

3. Harris is born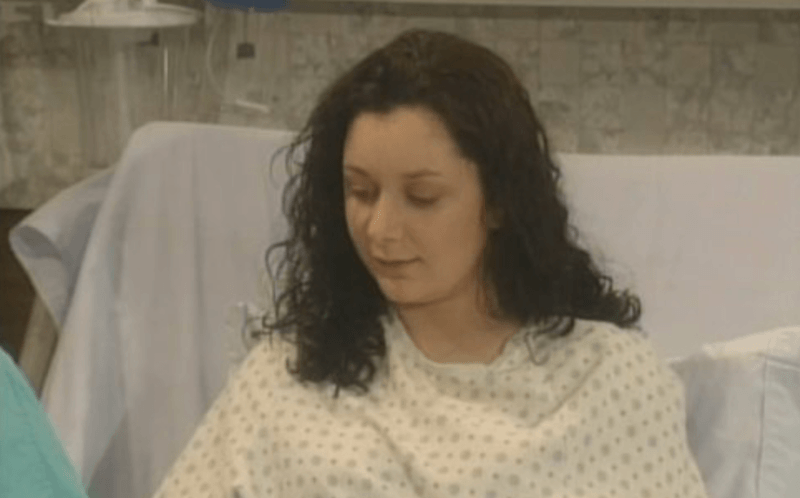 At the very end of the original run of the series, Darlene gives birth to Harris. But things were pretty rough in the early-going. Harris was extremely premature, and her lungs weren't fully developed. For a while, it really appeared like the baby may not make it.
This brought us one of the very best scenes between David and Darlene, in which Darlene unfairly blames herself for the baby's physical problems while David reassures her every step along the way. In the end, of course, Harris pulls through and the family is able to go home from the hospital.
Next: David's not here, man

2. David moves in with the family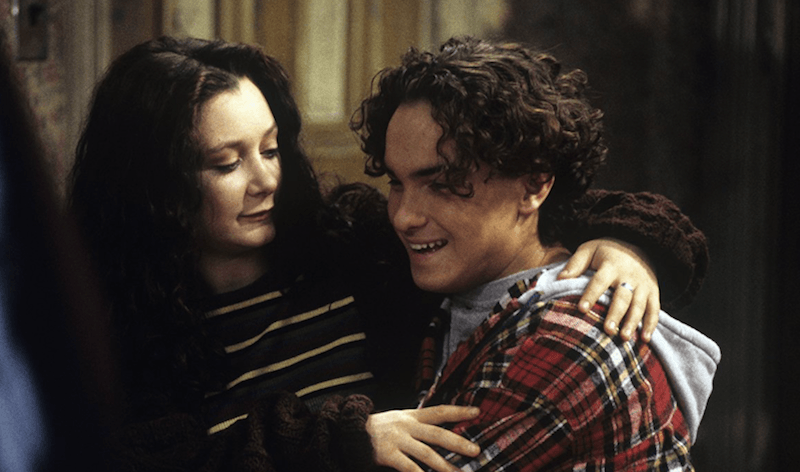 When Darlene finds out that David's parents are splitting up, she goes to her own parents to plead with them to let him move in. Otherwise, she explains, he'll be forced to move to Michigan with his mother. Roseanne and Dan are reluctant at first, but after seeing first-hand how emotionally and verbally abusive David's mother is she allows him to come stay with them.
After getting a bit heavy, the show ends on a laugh when David is forced to be the tie-breaking vote between Roseanne and Darlene wanting pizza for dinner and Dan and DJ wanting burgers.
Next: Back together, but for good?

1. They get back together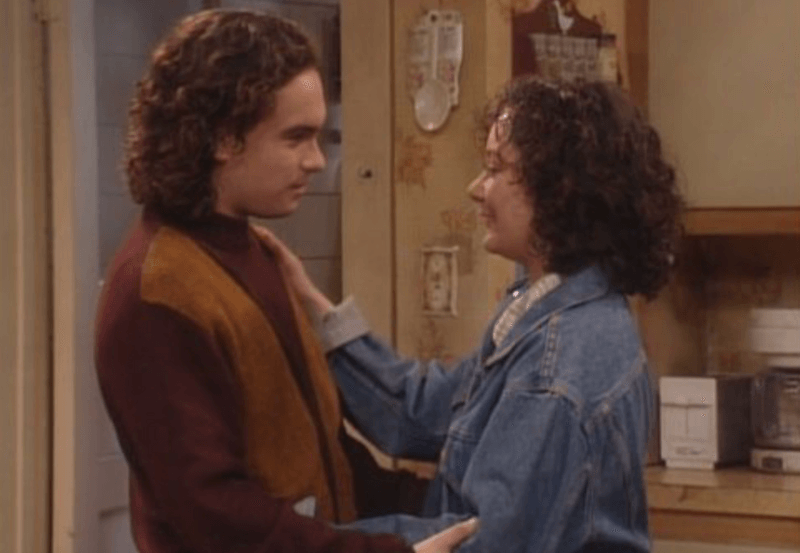 Another one of the best episodes featuring these two characters is titled "The Birds and the Frozen Bees." In it, a separated Darlene and David finally get back together. It all starts with the meddling of Roseanne, who is dismayed that David has chosen to move on and date another girl. Eventually, all the feelings come out, and the pair end up back together.
What makes this a little sad is the revelation that Darlene and David are separated in the reboot, and it appears that they may never work things out. But that's not decided as of yet, so for now we'll keep rooting for more precious moments.
Check out The Cheat Sheet on Facebook!