True or False: 'Roseanne' Is the Perfect Show to Watch During Trump's Presidency
Roseanne came back, and for awhile, it was a major hit. After being off the air for over 20 years, Roseanne Barr's original ABC sitcom was revived early in 2018 to take a look at the blue collar, working family from Lanford, Illinois. But there have been some interesting early takes on the reboot, both positive and negative. Has the show become nothing more than a soapbox for Barr's political ideology? Is Roseanne targeting a political demographic?
Let's take a look at the facts about the new season of Roseanne and whether or not it's the perfect show for Donald Trump's America.
True: Barr has been outspoken in her support of Donald Trump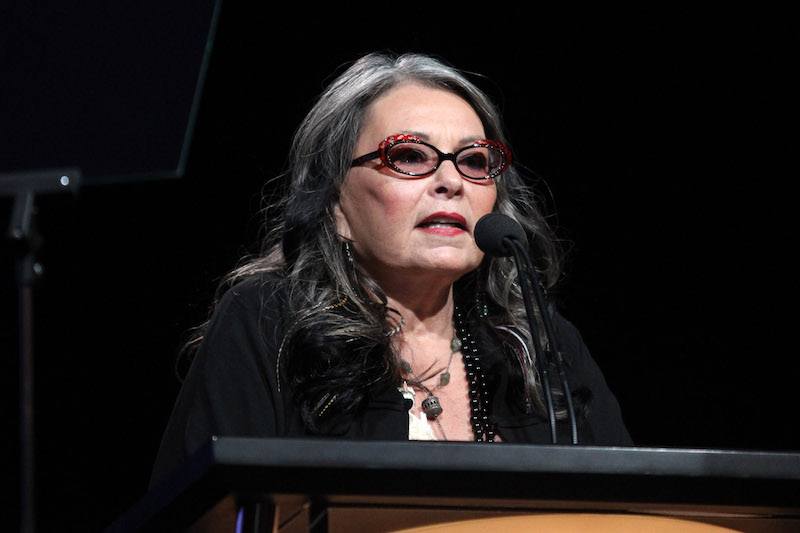 Interestingly enough, Barr had been at the forefront of feminist and progressive politics earlier in her life. That bled into the original version of Roseanne, which Barr once accurately described as one of the first true feminist sitcoms. She even ran for president on her own, seeking the nomination for the Green Party in 2012. But in 2016, she supported Trump in an effort to "shake up the status quo."
Barr's support for Trump has often been vocal, but she doesn't fully identify with him — or other conservatives — politically. She recently commented to Jimmy Kimmel that the idea of Mike Pence becoming president isn't palatable. And although the character of Roseanne Conner reflects some of Barr's ideals, the two are inherently different because of their life experiences.
True or False: Roseanne is extremely one-sided politically.

False: The characters on the show are politically split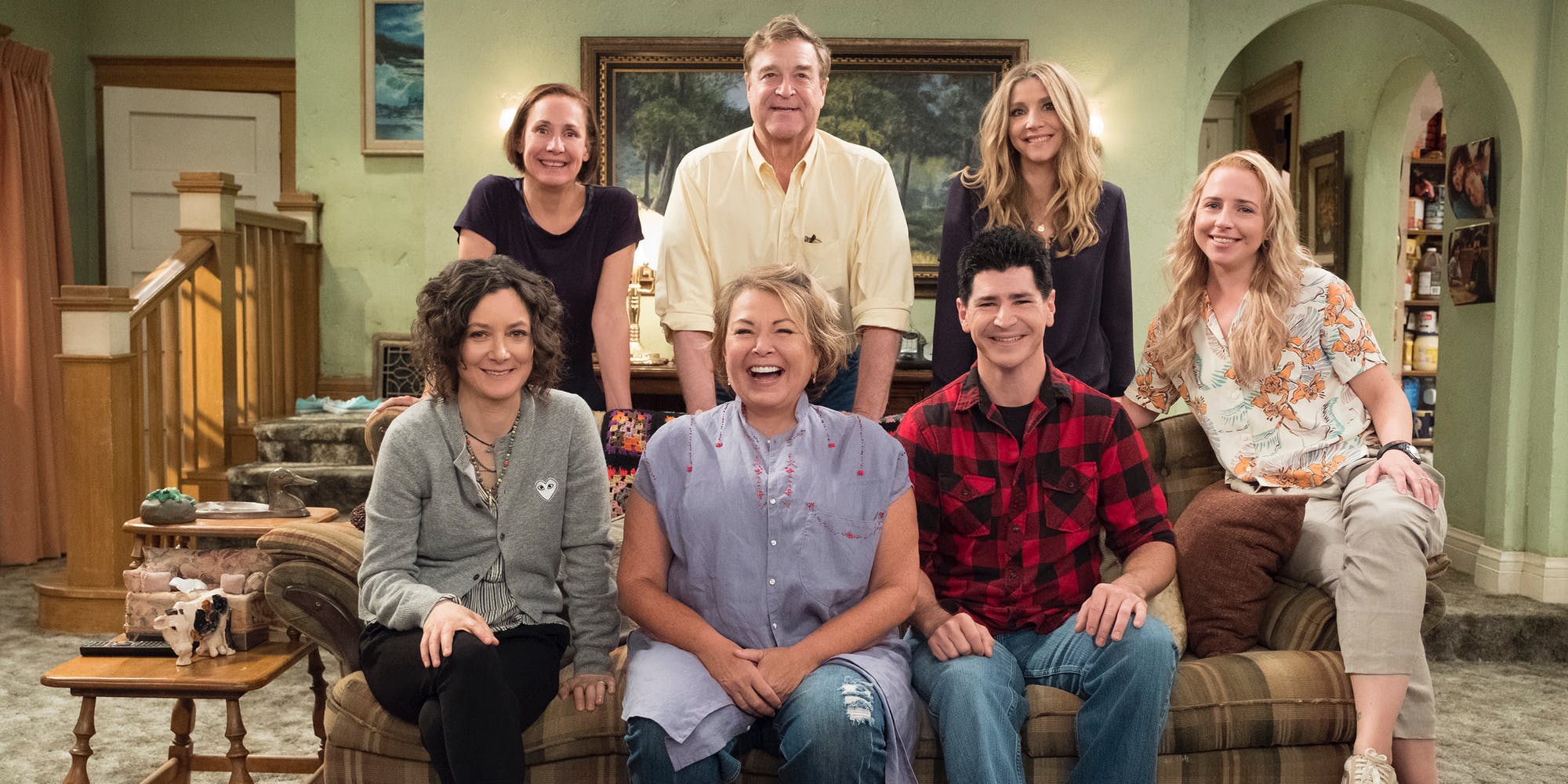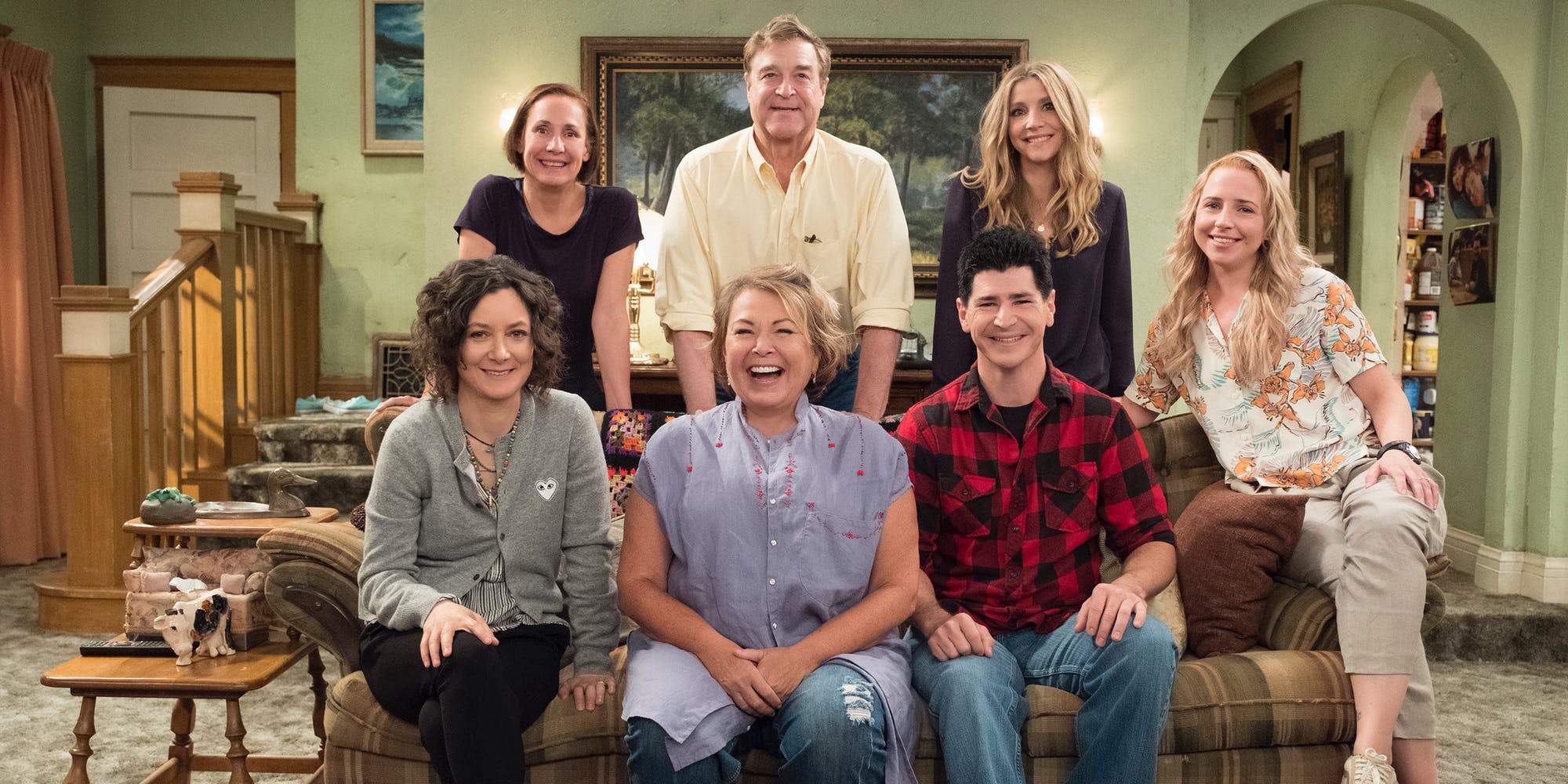 One of the biggest talking point about the Roseanne reboot is that America has finally been given a show for conservative TV viewers. After Tim Allen's Last Man Standing was cut from ABC's lineup (in reality, because it was surprisingly expensive to produce), there became a notion that the network was avoiding shows surrounding conservative characters or Trump supporters.
The Roseanne reboot would rebuff that idea, it was said, because the show leans to the right politically. But that isn't exactly true, either. There has been a conflation of Barr's outspoken politics and the fact that Roseanne Conner is a Trump supporter with the rest of the show, and it's inaccurate at best.
Although neither Trump or Hillary Clinton have been mentioned by name, Roseanne is the only character that has owned up to voting for Trump. It seems likely that Dan may have, as well, but Darlene and Jackie certainly didn't. And so far, outside of the first episode, political discussions have been scarce.
True or False: The show accurately portrays America's white working class.
True: White, Midwestern families were split apart in the 2016 election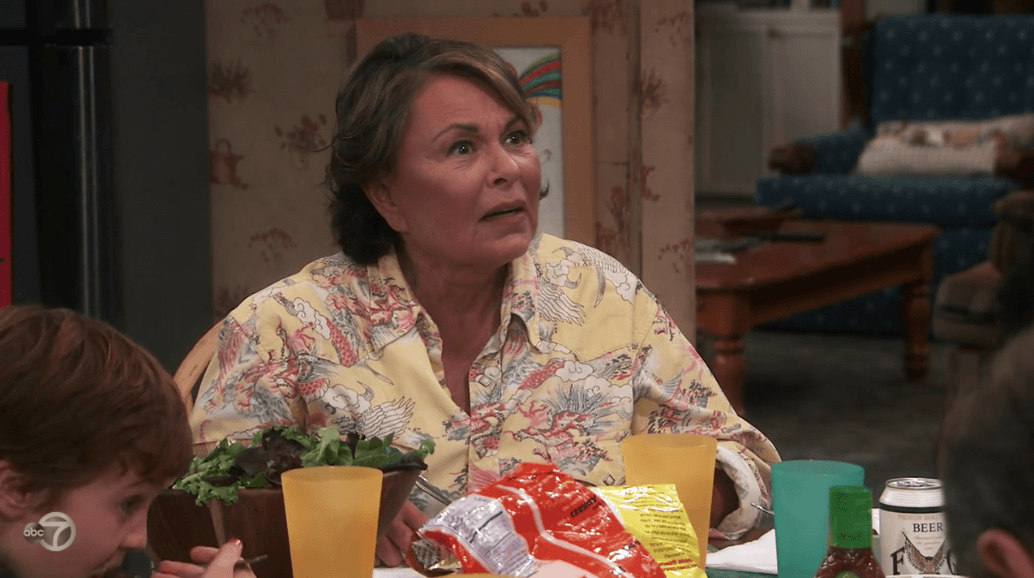 It's a dirty little secret that liberals and conservatives alike want to sweep under the rug. White, Midwestern, middle-class families have been torn apart by politics. Typically, the older family members lean harder to the right while the younger generations are on the left. And although Roseanne hasn't been quite as loud about politics as the conversation around the show, the political split in the family is true to real life.
The biggest example is that Roseanne and her younger sister, Jackie, haven't spoken in over a year. In the original series, those two were best friends — practically inseparable. But Roseanne voting for Trump (and constant bullying of her sister) created a major rift.
It's these kinds of issues that so many middle class, white Americans can relate to regardless of where they fall on the political spectrum.
True or False: Barr does the majority of the writing.
False: Barr has no script credits to date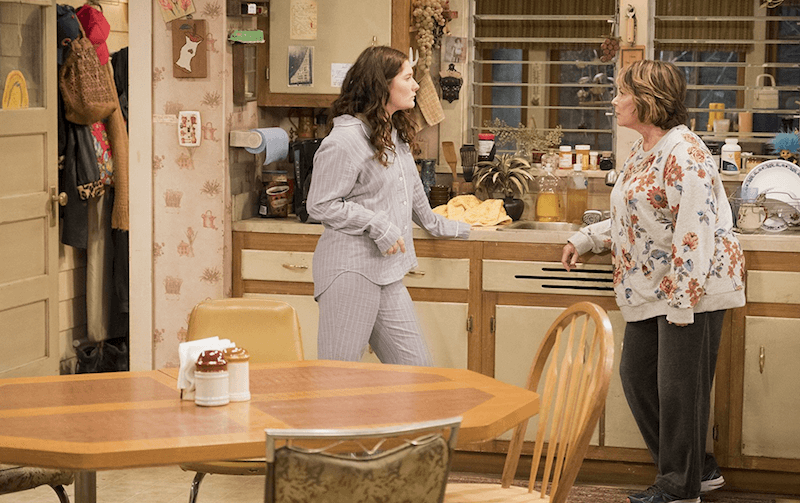 The character of Roseanne Conner comes from Barr's experiences in life and comedy, and that hasn't changed one bit in the reboot. However, it's a misnomer that Roseanne was rebooted by Barr as a vehicle to speak to her fellow Trump-voters. In fact, Barr wasn't even the one who was instrumental in putting the rival together — that fell on Sara Gilbert (Darlene).
"I wanted somebody else to do the work that I wasn't good at, and to let me do the work that I was good at," Barr told The New York Times. "I was very protected and respected."
Although Barr's wishes are respected in how her character is portrayed, there is a team of writers that put together the scripts for the new season. And while the pilot episode was particularly political in conversation, the next two (like in the original series) were more about parenting. One episode featured Roseanne sticking up for her gender-fluid grandson, while the next showed her giving some much-needed tough love to her teenage granddaughter.
True or False: Roseanne (the show) is pro-Trump.
False: The show is created largely by left-leaning individuals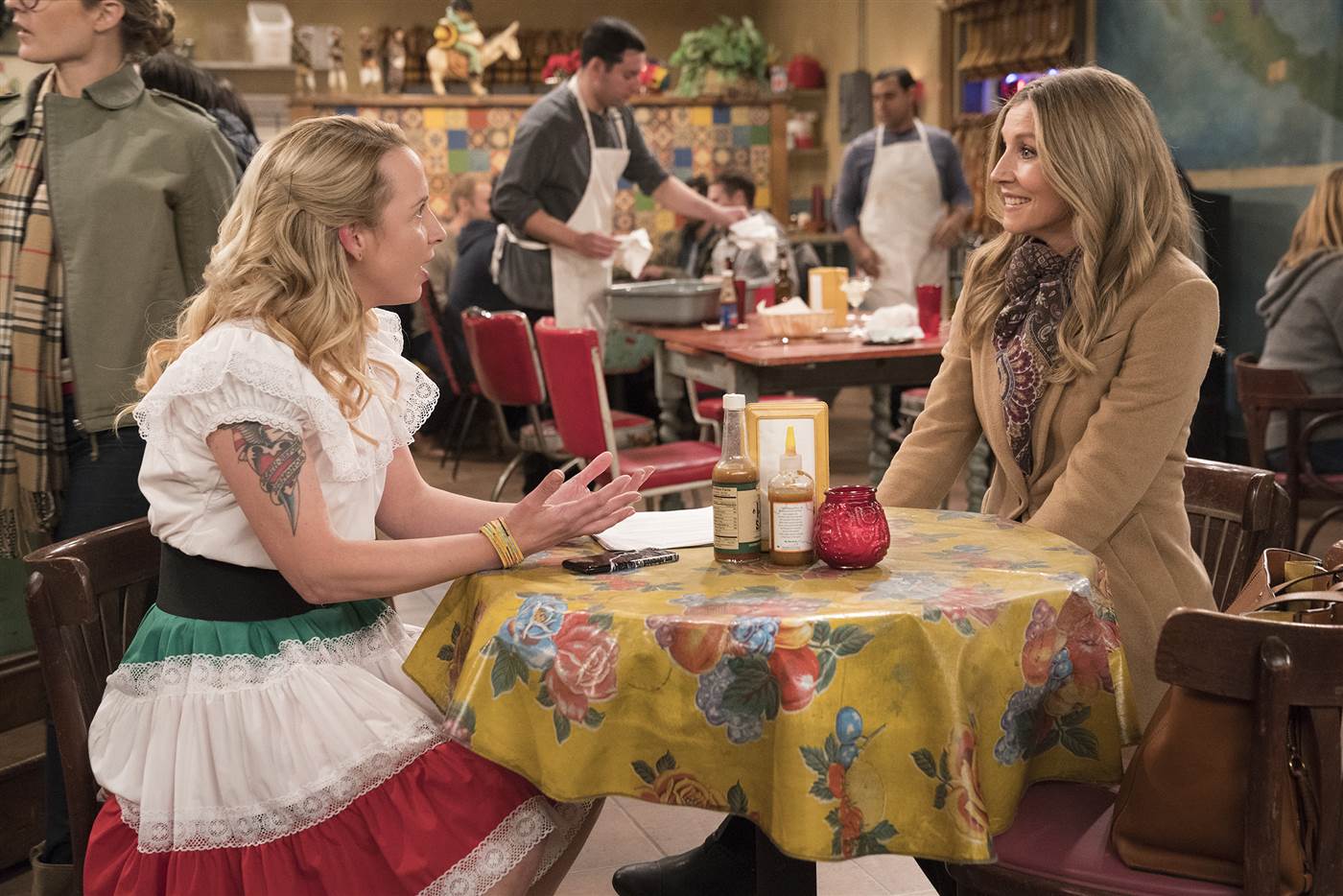 Speaking of that team of individuals that are responsible for writing Roseanne, they largely lean to the left on the political spectrum. Bruce Helford and Whitney Cummings were executive producers on the show, and the bulk of the writing comes from their creative vision.
Sure, Roseanne Conner is a Trump supporter, that much is very clear. But, even in a show created by people with liberal ideologies, why not? More than half of white women voted for Trump, and 46% of all voters punched his name on the ballot in 2016.
While the title character struggles in her defense of the president in the pilot, Jackie and Darlene get plenty of serious jabs in about healthcare, the Russian collusion investigation, and more. The Roseanne reboot may be allowing Barr to be the moral compass of her own character, but that hasn't yet brushed off on the rest of the show. And as for the rest of the cast, Lecy Goranson (Becky) has admitted that Barr is pretty much on an island politically.
True or False: Politics take a center stage on the Roseanne reboot.
True: But really, only in the first episode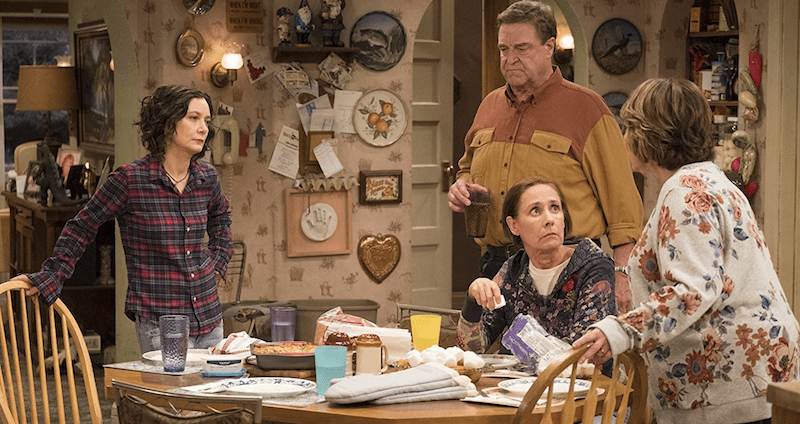 Over 18 million people watched the pilot episode of the Roseanne reboot, which is probably better referred to as Episode 1 of Season 10. Those people got bombarded with politics, and the initial impression may have been that Roseanne was going to be all about the Conner family living and breathing the political divide of America in 2018. But that's not really true.
As previously noted, politics take a back seat to parenting in the second and third episodes of the new season. It's clear that while Roseanne may get the most screentime, Darlene has become the moral center and protagonist of the show.
While the original series was about Darlene, Becky, and D.J. giving their parents fits, the new series is beginning to lean on Darlene struggling to be a single mother (seriously, where is David?). Of course, that comes with a heavy dose of Granny Rose's over-bearing personality.
True or False: President Trump took credit for Roseanne's success.
True: Trump even called Barr to congratulate her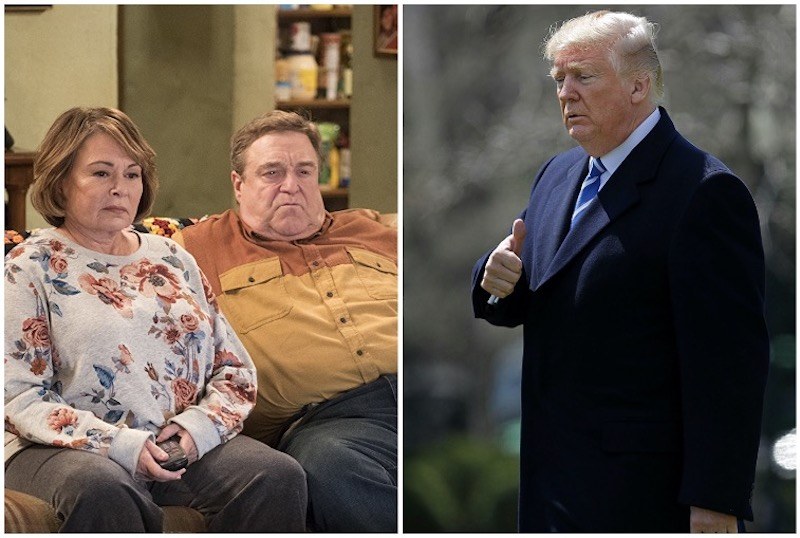 Given that the conversation around Roseanne's revival was heavily aimed at politics and Barr's support of Trump, it's not shocking that more conservative viewers were interested in checking out the first episode. In that sense, it's totally fair to suggest that Trump indirectly was responsible for the excellent initial ratings, and that wasn't lost on the president.
Trump said:
Even look at Roseanne, I called her yesterday. Look at her ratings! Look at her ratings! I got a call from Mark Burnett, he did The Apprentice. He's a great guy. He said, "Donald, I called just to say hello and to tell you did you see Roseanne's ratings?" I said, "how big where they?" They were unbelievable. Over 18 million people. And it was about us.
But if the tone of the first three episodes are any indication, it won't be their conservative politics that keep those same viewers tuning in each week to watch Roseanne. Nostalgia? Sure.
But even if the show boasts a lead character that voted for Trump, the politics — which have been rarely present thus far — aren't nearly as one-sided as some have said.
Check out The Cheat Sheet on Facebook!