'Roseanne': Surprising Things You Probably Didn't Know About the Cast and Show
Just months after the Roseanne revival became a hit on ABC, the show's been canceled. The sitcom's star, Roseanne Barr, wrote a racist tweet about Valerie Jarrett, a former Obama aide. ABC quickly announced its decision to cancel the show's reboot as a result. "There was only one thing to do here, and that was the right thing," said Disney CEO Bob Iger.
With the show's recent cancellation, lets take a look back at all the lesser-known Roseanne facts viewers probably missed.
1. Roseanne was not the show's original title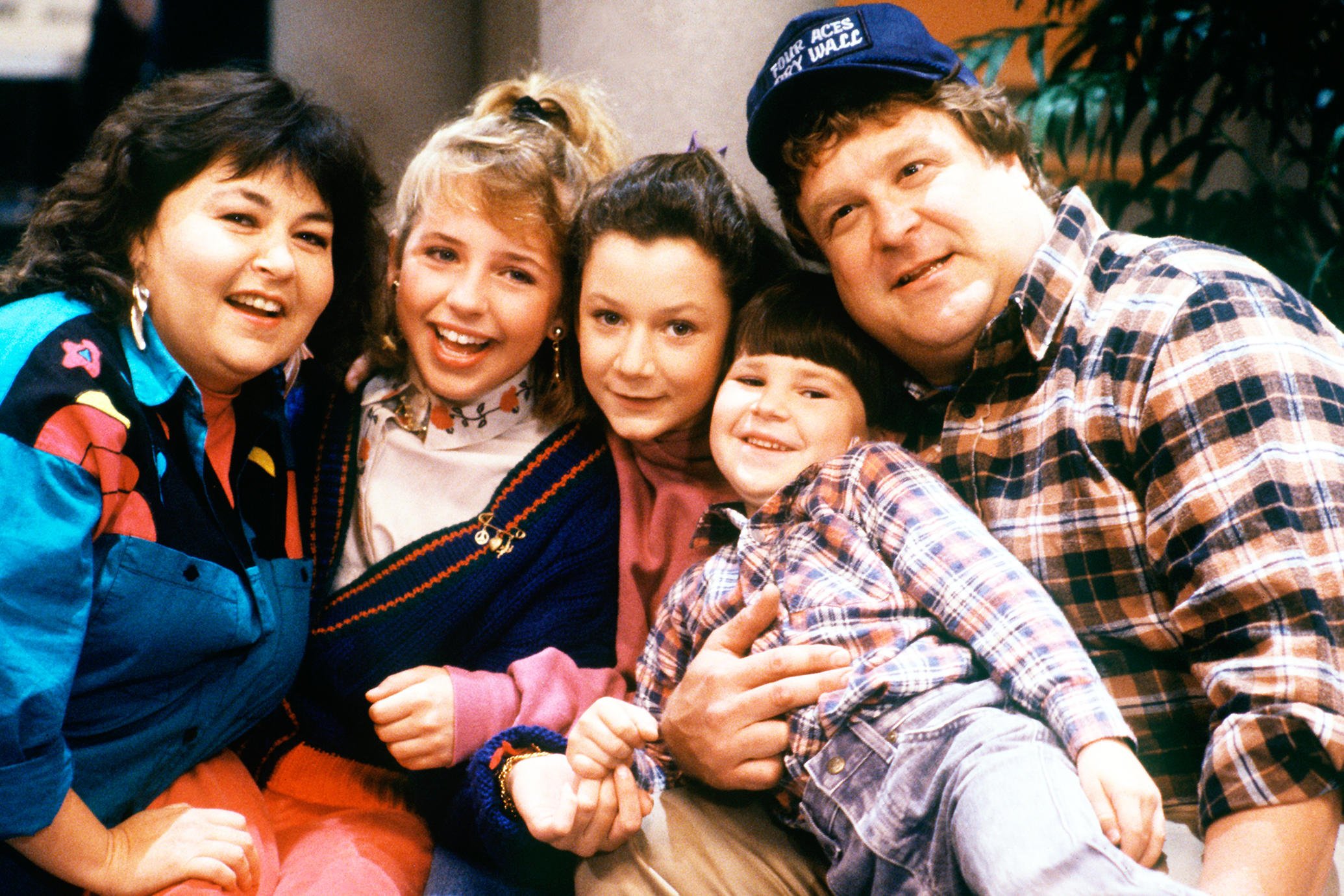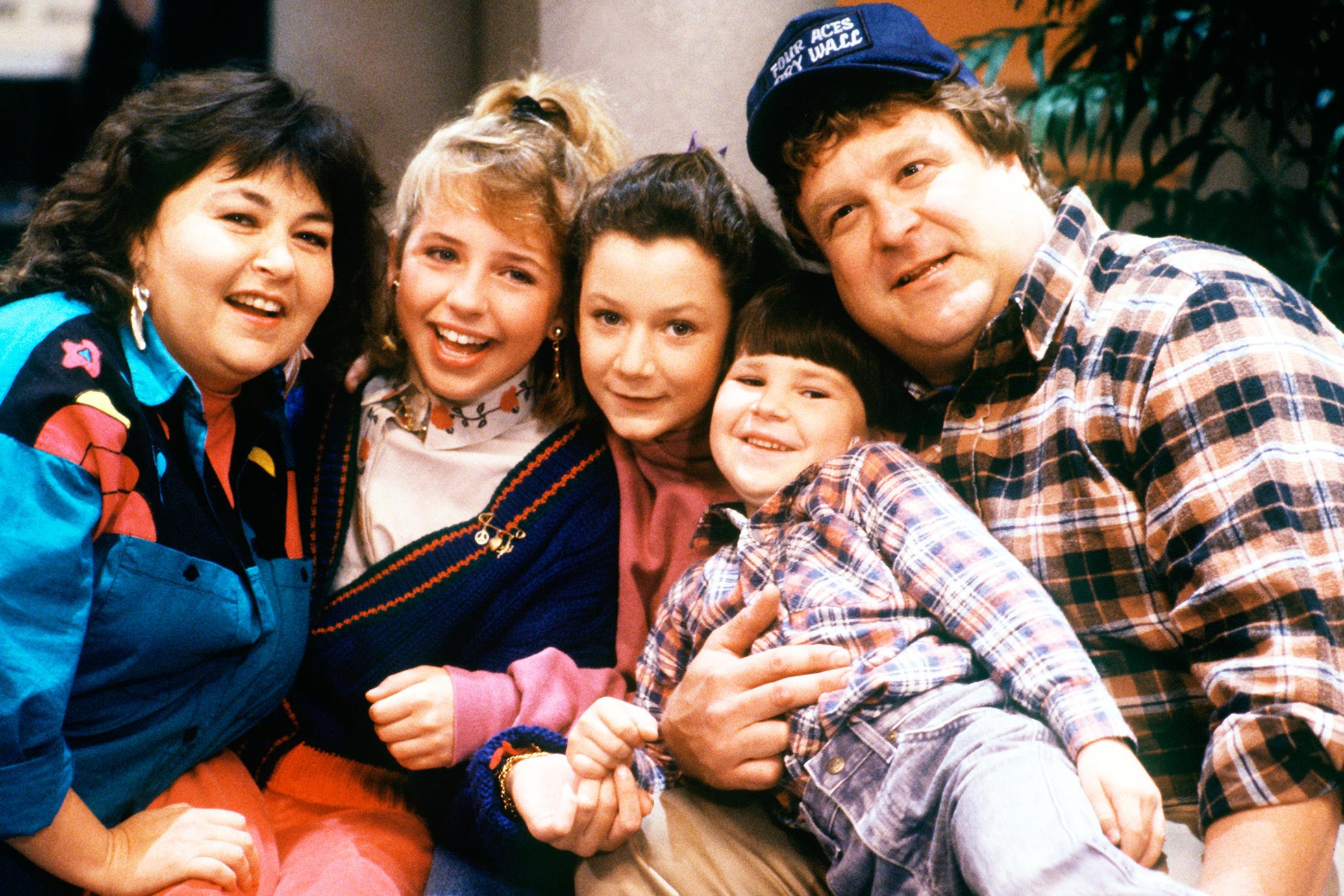 Before the show was called Roseanne, it was originally titled Life and Stuff. The show's creator, head writer, and executive producer, Matt Williams, thought the title made the show more of an ensemble piece.
Roseanne Barr, the show's star, argued that it should be called Roseanne since the show was based on her life. Williams didn't stick around too long after that — he left after the first season, reports Mental Floss.
Next: Roseanne was always entrepreneurially minded. 
2. The Lanford Lunch Box became a real restaurant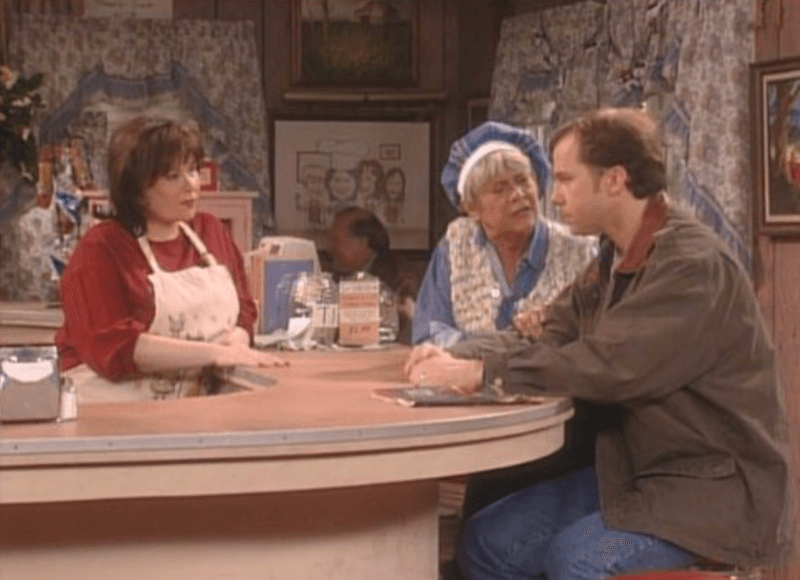 In Season 5, Roseanne, her sister, mom, and friend Nancy opened a restaurant called the Lanford Lunch Box. It was famous for its loose meat sandwiches. Three years after Barr and Arnold married, they opened Roseanne and Tom's Big Food Diner in Eldon, Iowa.
They even served the famous loose meat sandwiches the show's restaurant did. The diner closed, however, in 1995, a year after Barr and Arnold divorced.
Next: Though the show took place in Illinois, it wasn't shot there.  
3. The show wasn't shot in Illinois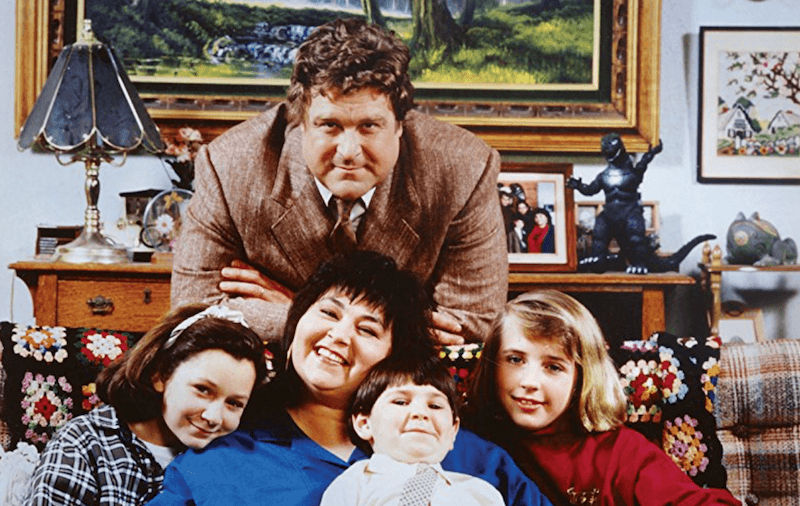 Though the show took place in Illinois, the exterior shots were all in Evansville, Indiana. Why Evansville, Indiana of all places? That's where Williams grew up.
Fun fact: The actual Conner home went up for sale in 2013, but it was taken off the market less than a month later.
Next: John Goodman was expected to carry Roseanne.  
4. John Goodman was the only person to audition for the role of Dan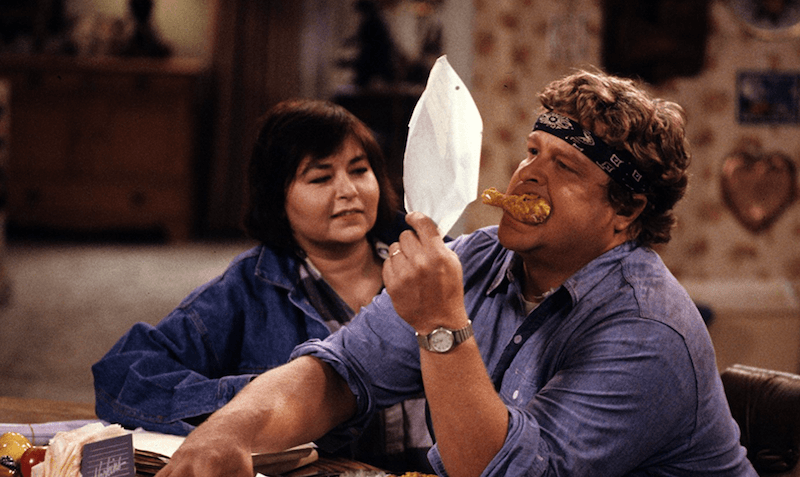 According to People, John Goodman was the first and only actor to audition for the role of Dan Conner. From the beginning, the two reportedly had great chemistry and bickered like an old married couple both on and off the set. Producers brought Goodman into audition for another reason, though.
Since Barr had minimal acting experience, the producers wanted to pair her with someone who could pick up the slack in the acting department. Goodman was an old pro so they thought he'd be perfect for the part in that regard as well.
Next: The different roles her ex-husbands starred in. 
5. All of Roseanne's ex-husbands made appearances on the show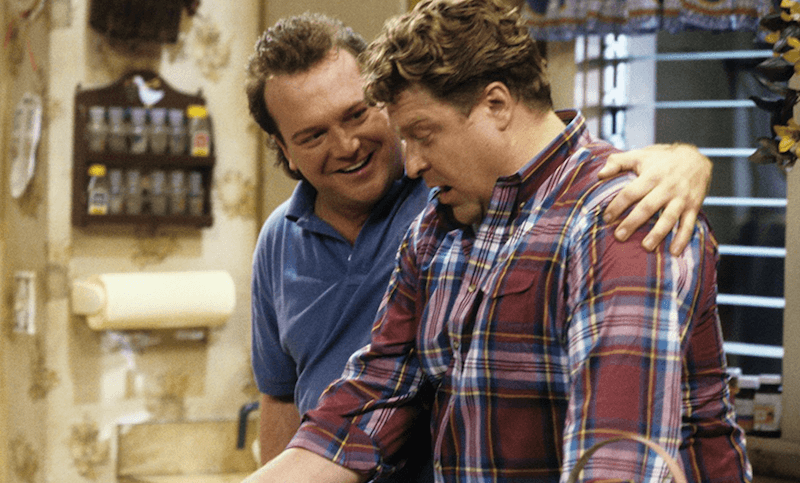 Art imitates life after all. Barr's first ex-husband, Bill Pentland, acted as an executive consultant for three seasons and wrote two of the show's episodes. He also played one of Dan's friends in an early episode. Her second husband, comedian Tom Arnold, had a recurring role on the show as Arnie Thomas.
In 1995, Barr married her body guard, Ben Thomas, and gave him a small role on the show as a cop. According to Mental Floss, Thomas' stint on Roseanne remain to be his only acting credits.
Next: ABC required every family show to do this.  
6. The show had to feature Disney World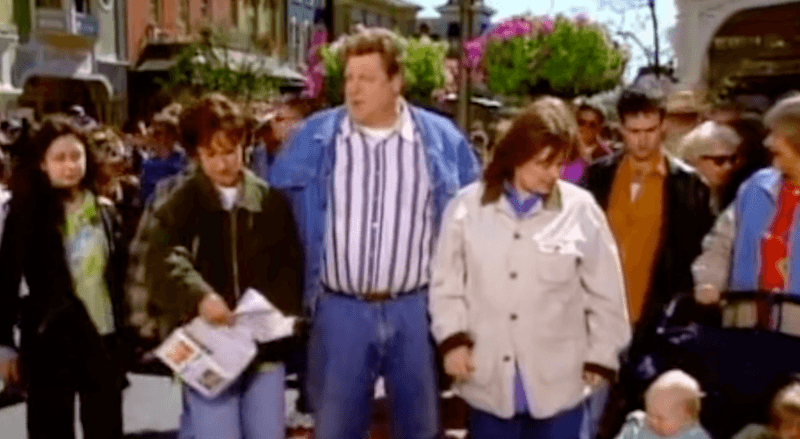 If it felt forced for the Conners to visit Disney World twice in Season 8, that's because it was. In 1995 ABC and the Walt Disney Company merged and as a result, all family shows were required by ABC to feature Disney World or Disneyland.
The same was expected of shows like Step by Step, Full House, Boy Meets World, and Family Matters.
Next: Roseanne never won this award. 
7. Roseanne never won an Emmy for Best Comedy Series
This may surprise a lot of Roseanne fans because the show was definitely a critical darling. Laurie Metcalf won three consecutive Emmys for Outstanding Supporting Actress in a Comedy Series, Barr won Outstanding Lead Actress, and Goodman was nominated for Outstanding Lead Actor seven years in a row (though he never won).
But the show itself was never nominated for Best Comedy Series.
Check out The Cheat Sheet on Facebook!