The 1 Royal Baby Item Prince Harry and Meghan Markle Will Use When Their Baby Arrives
Prince Harry and Meghan Markle are getting closer and closer to welcoming their new baby. And with Meghan's due date less than two months away, the couple has been brushing up on all things baby — including the interesting royal family traditions they must follow when they welcome their little one. And there's one unique baby item the couple will need to use once they finally welcome Baby Sussex.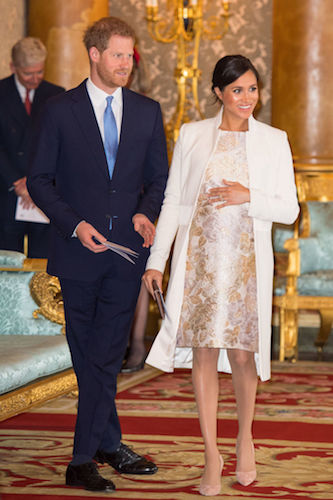 Baby Sussex is due toward the end of April
Meghan and Harry first announced that they were expecting back in October 2018. Since then, the public has been in awe of Meghan's baby bump, but the couple has kept most of the details to themselves. While those close to the royal couple have hinted at a few different things, very little is actually known about the newest royal baby. Meghan did say to fan that she was expecting toward the end of April, but that's all anyone definitively knows. There have been rumors up and down about the baby's gender but no confirmation from Meghan or Harry. However, Harry has said in the past that he's hoping for a little girl.  
Meghan is already reportedly planning to break royal birth tradition
Meghan and Harry haven't been ones to stick with the family traditions since they wed. And Baby Sussex's birth may also break tradition. Traditionally, the royal women give birth in the Lindo Wing of St. Mary's Hospital; this is where Kate Middleton gave birth to all three of her children with Prince William. But reports suggest Meghan will do something different; she may opt for a home birth or choose a different hospital altogether. Meghan and Harry also have decided to raise their child on the grounds of Windsor Castle rather than Kensington Palace, where Will and Kate currently live.  
Baby Sussex is required to be wrapped in a specific blanket upon his or her birth
Interestingly, there is one royal tradition the family hopes Meghan sticks with: The baby blanket. The blankets used by the royal family are created by a small company called G.H. Hurt & Son based in Nottingham, England. Whenever a royal delivers a new baby, the family leaves the Lindo Wing and introduces the baby to the world while wrapped in the G.H. Hurt & Son's Nottingham Lace Knitted Baby Shawl. The blanket retails for $97, but of course, a new royal baby needs the most luxurious and comfortable baby blanket around.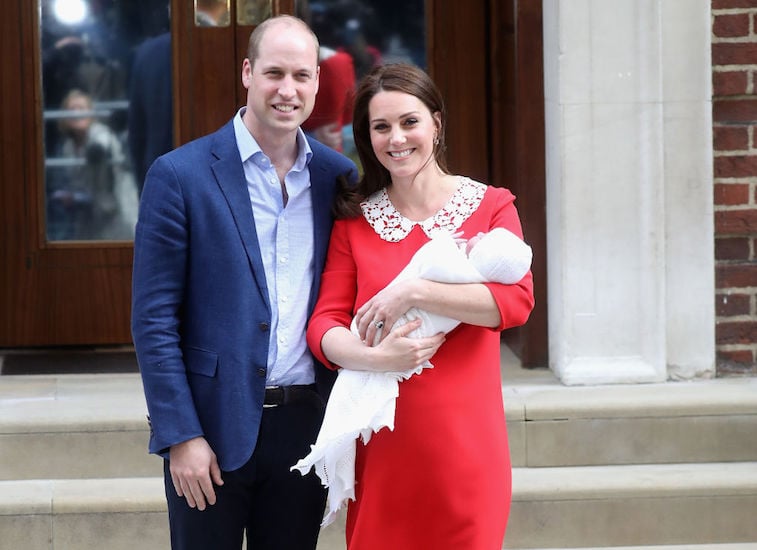 The baby blankets have been a family tradition for 70 years  
The royal family is very keen on tradition. When Queen Elizabeth gave birth to Prince Charles in 1948, she inadvertently started the tradition by wrapping him in the same type of blanket. For the last 70 years, royal babies have made their first appearances swaddled in the cozy lace. Princess Diana introduced both Harry and William in the blankets, and Kate Middleton did the same for all three of her children. Meghan and Harry will hopefully stick with the tradition, but it's hard to tell, since they seem to do things their own way most of the time.
Check out The Cheat Sheet on Facebook!